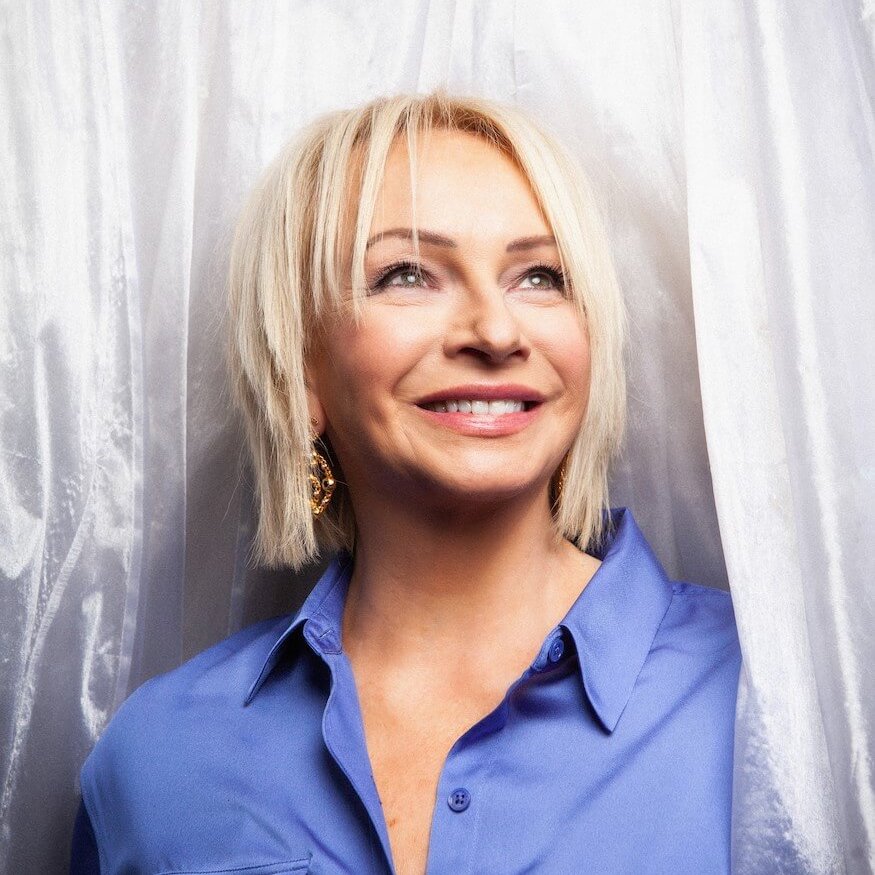 Judy Craymer photographed by Alex Lake
Judy Craymer CBE, the creator of MAMMA MIA! the stage shows and movies, is a WYLDE Woman with every fibre of her body.
She not only championed the power of female friendship by giving us the celebratory, feel-good romantic musical comedy, she has made it a worldwide hit for the past 23 years with a dynamic team of women. She aimed high, put all her financial security on the line to achieve it and sweet-talked Meryl Streep into becoming her leading lady.
In an interview with WYLDE MOON, Judy tells us what she learnt along the way.
  So, how did MAMMA MIA! come into being?
"I listened to ABBA songs all the time, but it was Winner Takes it All that inspired me to pursue my dream to create the musical MAMMA MIA!. This was a great story telling song, it was a roller-coaster of emotions written from a female perspective. It is the song that started the process of creating the strong female lead character that became Donna, in the story.  It was a leap of faith. I had run up such a large overdraft to move the project forward. I had to sell my tiny flat and give up my day job working in TV drama to concentrate on the musical. It was not about making money. You do not do anything in theatre to make money.
"It took me 10 years to persuade Benny Andersson and Björn Ulvaeus that it was a good idea. When we first opened MAMMA MIA! back in April 1999 we really had no idea how the show was going to be received, nor imagined the global success that would follow. Audiences have been dancing in the aisles ever since and the show has now been seen by a staggering sixty-five million people in more than sixteen languages around the world. "
  Are you a naturally confident person?
"I am not, it is quite an illusion, but I think you can learn to be confident. I am confident in my actual abilities. If I must do something out of my comfort zone, I do a lot of prep which can make me appear confident.
"Confidence grows with wisdom and experience, so I have much more now than I did in my twenties. "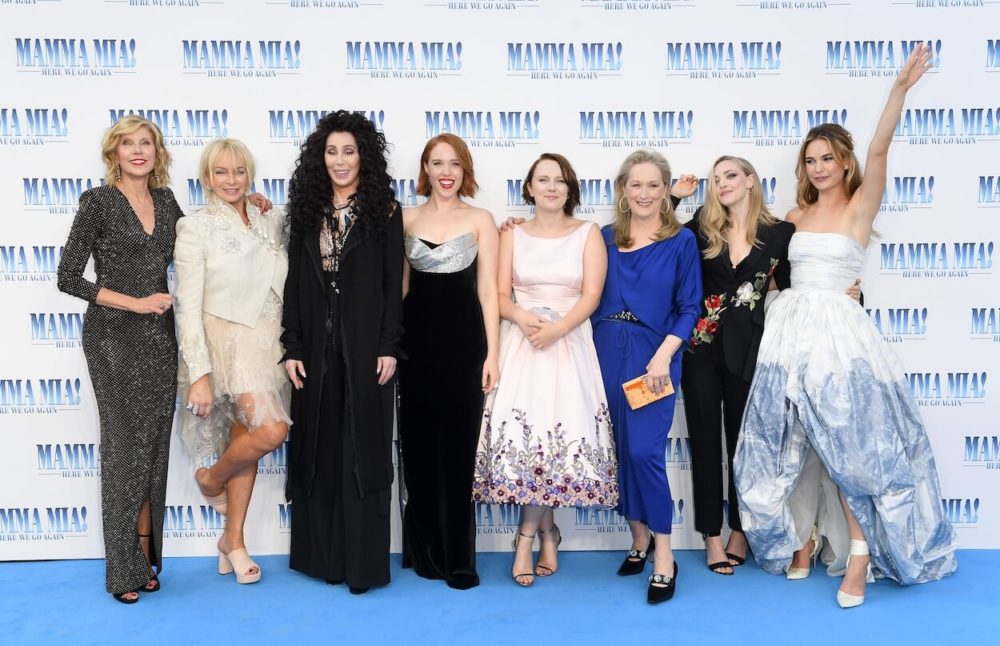 Mamma Mia! Here we go again – The girls cast
  What have been your pinch me moments?
"There have been many!
"For the first movie, we had a dream casting list with Meryl Streep at the top to play the role of Donna. I knew before we approached her for the film that she was a fan of the stage show, as she had seen the Broadway show soon after 9/11 and had written to the cast to say how much she loved it. So, I naughtily approached her before clearing it with the studio, and she said yes!
"I met the Queen privately at an event at her stables at Windsor Castle in July. Having a few moments with her was incredibly special, she was so very relaxed and happy."
  Has MAMMA MIA! changed you?
"I'm still the person who worries about everything. The MAMMA MIA! shows and movies are a juggernaut to manoeuvre, especially after the pandemic, and getting the shows and audience back into the theatres. To create a show and make it happen, you must be fearless, and what I have learnt is always listen and consider what others say.
"MAMMA MIA! has also given me an opportunity to give back. A chance meeting with Evelyn Lauder on a plane lead me to support her Breast Cancer Research Foundation and I support Target Ovarian Cancer."
"My father used to say to me whatever you want to do you will do well. It was great advice. You must take knocks in life and learn from them, to be better."
  What would you tell your younger self?
"Nothing goes exactly to plan and if you have an ambition to do something do it because you have a passion. You must embrace your Wylde side; you must have spirit and energy. It is even more important as you get older to have a Wylde side and channel a bit of rock and roll. It is a driving force.
"My father used to say to me, "whatever you want to do, you will do well". It was great advice. You must take knocks in life and learn from them, to be better."
  How do you relax?
"For real calm and tranquillity there is nothing like visiting my horses. Horses are very much a 'happy place' for me. They are great communicators, instinctive and quite spiritual. I have a big emotional relationship with Hector, my very handsome stallion dressage horse who is now twenty-two."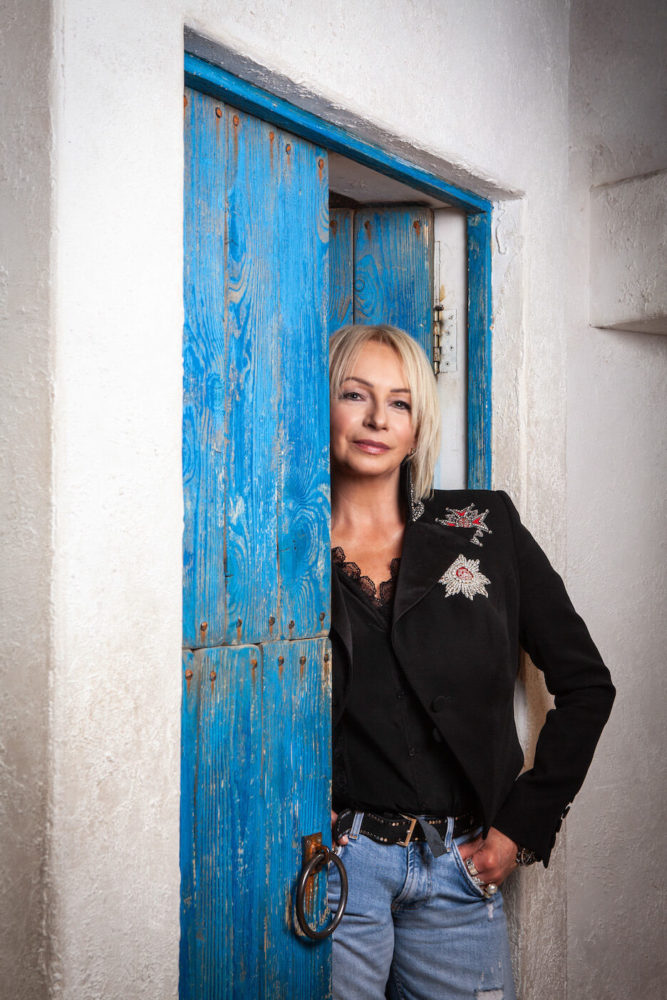 Judy Craymer photographed by Alex Lake
  What's next for you?
"I'm working on the biopic of Cher, she has a wonderful story to tell and is so inspiring. And of course, I'm kept busy as the non-executive chairperson of Universal Music Group. I hope there will be MAMMA MIA! 3, but it takes so much longer than anyone can imagine."
  Any regrets?
"I think too many to mention. Of course, I have regrets. We all do. My main regret is, 'there is never enough time and life races by.' There is never enough time to see everyone you would love to see."