Welcome to WYLDE MOON in May where we are concentrating on adventure. The Full Flower Moon in Scorpio heralds transformation, and as the days get longer and the weather warmer I just want to spend more time outdoors. But, we can also push ourselves to do new things mentally too.
I wouldn't consider myself as particularly adventurous these days, but we've spent so long held back by anxiety and restriction, I'm determined to start pushing boundaries. Recently, I've been lucky enough to see the powerful methods of my extraordinary podcast guest, Wim 'The Iceman' Hof, in action. I'm determined, at the very least, to build myself up to a cold shower a day to reap the benefits. I know it is good for the body and the mind, but I'm not finding it easy. It may not sound like much of an adventure but I can't bear the cold and it is taking a real leap out of my comfort zone – physically and mentally! It is a small step to do something different and could just get me started.
Dame Deborah James, otherwise known as BowelBabe, has talked about her rebellious hope and it is why in this month's WYLDE Women we chose not to interview anyone, but to simply remind all of us about why this extra-ordinary force of nature has taught us so much about how to live our lives to the fullest. She truly has inspired a nation and will continue to do so. If you can please support her Bowelbabe Fund, as she says, "to give more Deborahs, more time" https://justgiving.com/campaign/BowelbabeFund and really make a difference to someone else's life.
Life is full of 'Sliding Doors' moments and some parts of your journey can come down to the choices we make. This month I choose adventure over fear…to embrace curiosity and follow my heart.
Will you join me?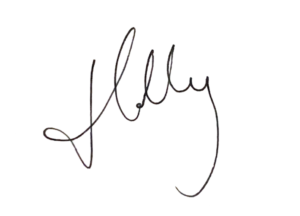 WYLDE
Women
Dame
Deborah
James
WYLDE
Podcast
Holly talks to Wim 'The Iceman' Hof
WYLDE
Moonboard
Be inspired by the spirit of adventure
WYLDE
Style
A look into Holly's style
WYLDE
Energy
Manifest with crystals and mantras
WYLDE
Kitchen
Nourish your mind, body and soul through food
WYLDE
Beauty
Protective & healing beauty