Words by WYLDE MOON staff writer
Discover the magic of moon-mapping with the 2024 moon calendar. Laying out all the upcoming new moons, full moons, and all the other mesmerising moon phases that light up our skies in the UK. By the way, these stunning lunar displays are plucked right from Holly's own telescope snapshots, taken at home! If you're looking for a way to welcome each full moon, click here to discover a beautiful full moon ritual.
We go through eight moon phases in about 29.5 days. Now, whether you're aware of it or not, these moon mood swings can seriously affect our energies. As women, our own 28-day cycle somehow syncs up with this ancient lunar rhythm with an ancient mystical connection we feel but can't totally explain – yet it's there. Admit it, how many times has a full moon messed with your sleep because of all that extra energy making itself known?
One thing's for sure, the moon calls the shots on ocean tides. And since we're 60% water, it's no wonder we feel her gravitational pull as she waxes and wanes. Just like her subtle influence on the tides, she quietly tugs at our internal waters, leaving her mark on us. So, get ready to ride the lunar wave with the 2024 moon calendar – it's like having a backstage pass to the cosmic forecast.
Moon Calendar: January 2024
Moon Calendar: February 2024
Moon Calendar: March 2024
Moon Calendar: April 2024
Moon Calendar: August 2024
Moon Calendar: September 2024
Moon Calendar: October 2024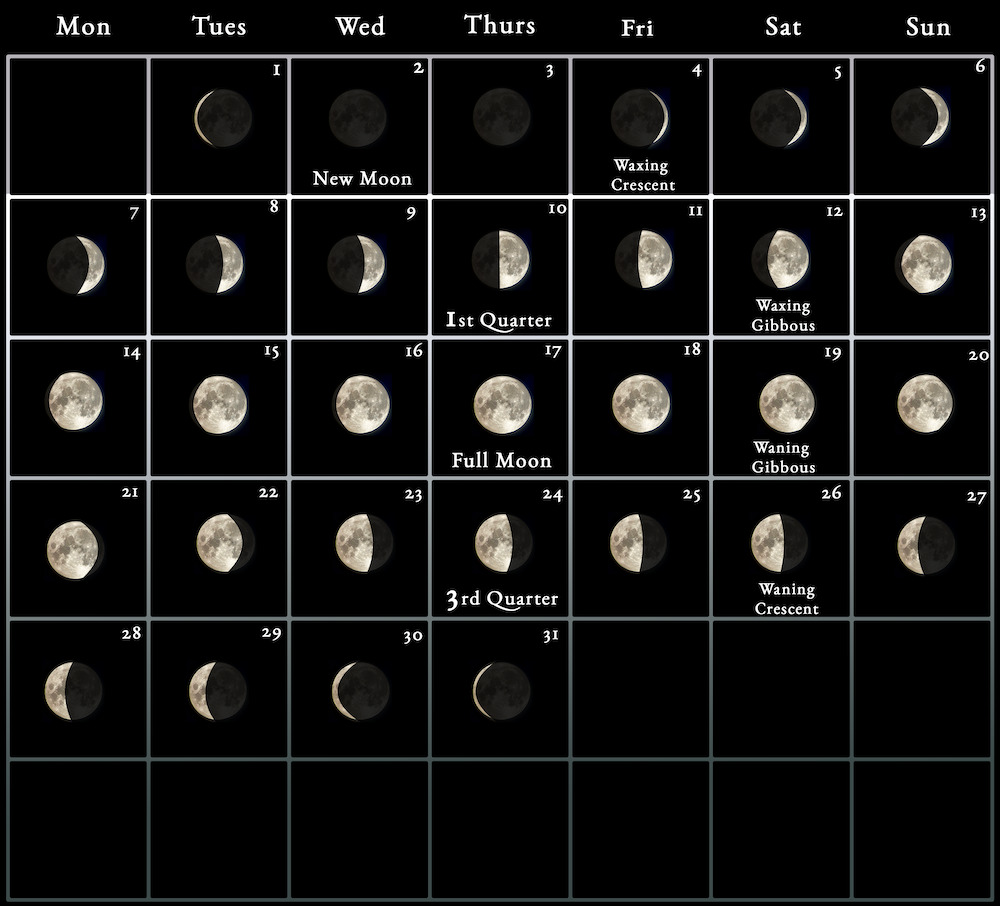 Moon Calendar: November 2024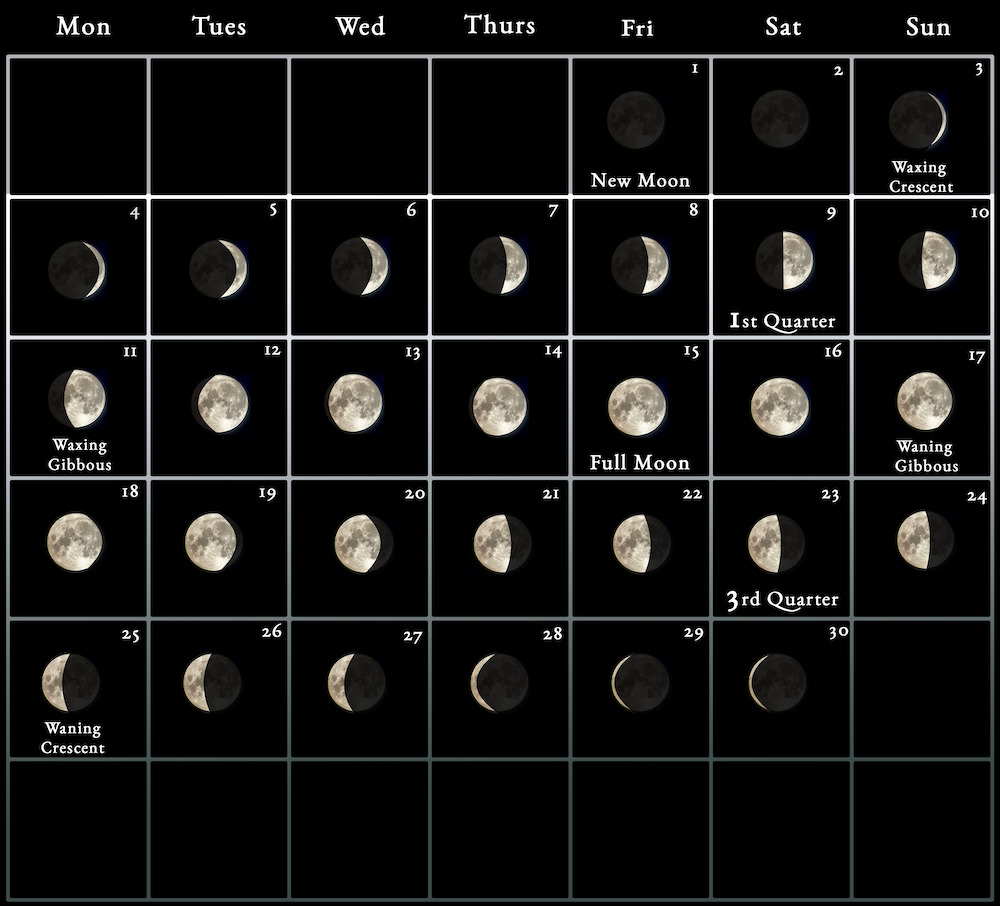 Moon Calendar: December 2024