With summer approaching, it's important to consider how your makeup can offer built-in protection against sun damage.
With the right SPF-infused makeup products, it's possible to achieve a flawless summer glow and protect your skin at the same time!
When absorbed with care, the sun has natural healing powers that recharge and renew our bodies. Interestingly, I've just been reading that the best times of the day for Vitamin D synthesis (essential for cell renewal and general wellbeing) are sunrise and sunset, but whenever you're exposed to the sun, it's essential to apply a long-lasting barrier against harmful rays and blue light.
Personally, I love a great SPF tinted foundation and a compact. Knowing that there's SPF built into the product means that we can touch up our makeup and our sun protection in one hit! However, it's still importnt to wear SPF underneath – click here for some of the best sunscreens.
Here's a rundown of my nine current favourite SPF-infused makeup products…
When I discovered Ultra Violette's Daydream Screen, I was beyond happy! Not only does it provide the high SPF I need, but it's easy to apply and the packaging is super lightweight. This product gives your complexion a radiant, natural look which is the holy grail when looking for products that do two jobs in one.
Formulated with plant-derived Pentivitin, this tinted moisturiser includes skincare ingredients to help hydrate the complexion while defending against UVA and UVB rays. Free of fragrance, it also doesn't contain any oil, silicone or alcohol and comes in a vast shade range.
This CC cream is a makeup artist's summer secret weapon! It's a complexion correcting cream that provides full coverage with brightening colour-correcting pigments. It also helps to conceal imperfections, minimise the appearance of pores to leave your face looking seamless. You may find you don't even need to set this CC cream as it stays put, offers great coverage and comes in a super range of skin tones.
This new, improved version of their Anthelios Hydrating Tinted Cream SPF50+ is great on both value and quality. Its very high UVA/UVB level facial sun protection has the added benefit of being super-moisturising for dry to very dry skin. It's been developed with sensitive skin in mind, so is non-perfumed and won't irritate your eyes. It's great for a holiday or working outside as it's ultra-resistant to water, sweat and sand.
The flexible texture of this SPF compact makeup makes it so easy to apply. If like me, you need to make sure your skin is fresh and evenly covered in SPF, this is a great product for your handbag.
It's water-resistant, SPF effective against all sun rays (UVB-UVA long and short), unscented and doesn't contain chemical filters. It's such a good product I had to mention it, however I'm hoping they increase their shade range.
Heliocare is a brand that takes skin protection seriously. I discovered it a few years back and it's a leader in sun protection. This product provides both sun protection and skin foundation, without either job being compromised. Available in light and brown tones this hydrating fluid blends easily and as an added bonus, it contains loads of skincare anti-oxidants!
This SPF formula is so nourishing and lightweight, it's become a great prelude to makeup for me, whether I'm working on editorial, TV, or just for me personally! Suqqu is renowned for its nourishing skincare, mainly because of its unique blend of botanical ingredients like Bilberry, Green Tea, Olive Leaf and Horsetail Plant extracts. 
This product creates a translucent shield against UVA/B rays, without affecting the finish of your makeup. It's also perfect for those who want to just wear an SPF, as it works like a dreamy primer to show off the skin's natural glow evenly. It's pricey but in my opinion, totally worth the spend!
Tropic have mixed powerful Zinc Oxide and Titanium Dioxide mineral filters to protect your skin from sun damage. This tinted SPF smells divine and offers good, buildable coverage and glow.
Golden Jojoba and Coconut Oil create the silky smooth, easy-to-blend texture, and antioxidant-rich Aniseed, Myrtle and Wild Hibiscus extract defend against free radicals. This is another product with super lightweight packaging to keep at hand for on-the-go touch ups.
When Aimee made this tint and glow product, I was amazed by its formulation and easy to use packaging.
Maybe I'm too obsessed with packaging, but it's important as a makeup artist and you don't want to be carrying glass packaging around if you don't need to! This skin tint has a lower SPF30, but gives you a natural coverage and glow whilst protecting you from UV rays. With ingredients like Hyaluronic Acid for long-lasting hydration, and Niacinamide for antioxidant protection, this tint is actually feeding your skin whilst protecting it.
The classic Garnier BB Cream has been around for a while and was re-formulated a few years back. It's a pure hybrid between moisturiser and foundation and a firm favourite for anyone who doesn't require a high SPF but who wants a quick, even, glowing skin tone. It blends easily for reapplication throughout the day, whenever you need a hydrating pick me up. The Hyaluronic Acid & Aloe ingredients soothe skin and provide all day hydration.
This product is a great price and a great place to start introducing SPF into your daily make up routine!
I look forward to hearing about what works for you. Do drop us a message if you think there's another product that deserves to be on this list and I'll give it a whirl!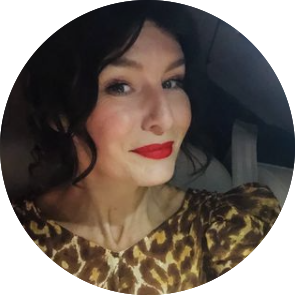 Patsy O'Neill
Makeup Artist and Beauty Consultant
@patsyoneillmakeup