Whether you're a bride, birthday girl, hostess or guest, you cannot go wrong with this show-stopping hair style. It's a look that works on both long and short hair – although the more length you have to create waves, the more impact you create. (P.S. If you're looking for style ideas specifically for shorter hair, don't miss my March column.)
If you want to look and feel like the goddess you are, give yourself plenty of time to get ready, pour yourself a glass of prosecco and go for it! It feels like there are not anywhere near enough opportunities to get glammed up these days, so carpe diem…seize the day…and go ALL OUT with a classic Hollywood Wave.
Is it any wonder I grew up to perfect the Big Bouncy Blow-dry, given that my mother used to get them done all the time. Thanks to her thick, Turkish hair, she was one of the lucky ones as a salon blow-dry would last her for days. At parties she would look so glamourous, and after dancing the night away and kissing everyone in sight, she would always end up using her diamond hair clip to create a half up and half down style – which is what has inspired this look I'm sharing with you today.
How to create the Classic Hollywood Wave in 7 steps:
Step 2; Volumise
This step is crucial! Apply a volumising spray or mousse, depending on what formulation you prefer to work with, to damp hair roots. These products plump the hair with instant, weightless volume to make it appear fuller and thicker.
John Frieda, Luxurious Volume Perfectly Full Mousse, £6.99 creates long-lasting volume no matter how fine the hair – and it's great value too!
Alterna, Caviar Anti-Aging Multiplying Volume Styling Mist, £21.95 is slightly more pricey, but it's a multi-tasting product that nourishes and replenishes the hair, as well as delivering fullness and volume.
I love the directional nozzle on this Giovanni, Root 66 Max Volume Directional Hair Root Lifting Spray, £9.99, as it delivers root lifting texture and body right where you need it most!
Step 4; Curl, pin and cool
Heat up your curling irons – don't use too small a barrel for this look as you want big waves – and curl sections of hair, making sure to curl each strand in the same direction. It's a good idea to roll up and loosely pin each curl until it cools to maximise the longevity of each curl.
Step 5; Comb through and set
Once cooled, release the hair, spray a soft hairspray over the whole head and brush it out gently with a wide tooth comb, so it flows in the same direction.
I'm a big fan of this versatile Redken, Fashion Work 12, £18.45 for this kind of style. It's a fast-drying hairspray that works with you to hold your look – just be sure to spray 20-30 cm from the hair.
Step 6; The Glossy finishing touch
Use some styling cream on the lengths and ends to give it that glossy finishing touch.
This Larry King Haircare, Flyaway with Me Kit, £19 is always in my kit bag. It might look like a toothbrush, but it's actually brilliant for taming flyaways, or smoothing out those baby hairs around your hairline to give you a super sleek, high shine finish.
This Jones Road x Hervé Universal Hair Balm, £34 is a super 2-in-1product. I'm mentioning it here as it gives a glorious, light-weight gloss finish, but you can also apply it as a styling product to damp hair to tame frizz. Who doesn't love a multi-tasker?!
Step 7; Accessorise
Finally, whether you want to tuck one side behind your ear and add some pearl clips, or clip some hair up whilst you dance the night away (just like my super glam mum).
Here are some accessories I'm loving right now…
Good luck and send us a photo of how you get on! I love to see those!
Ciler x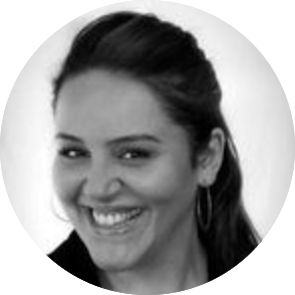 Ciler Peksah
Hair Stylist and Consultant
@cilerpeksah_hairstylist