Words by Danielle Whiteman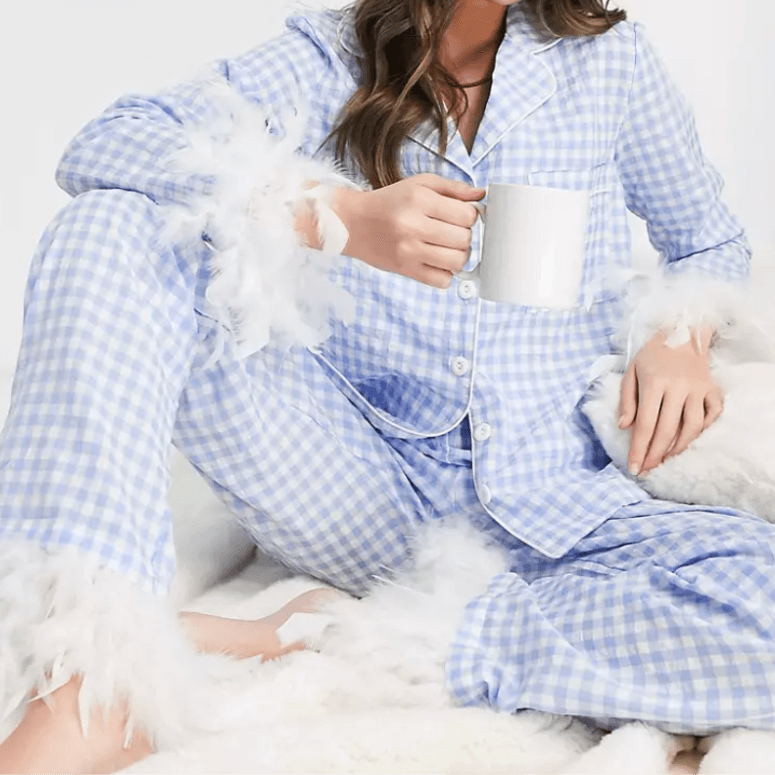 With bright days far behind us and long dark evenings stretching out ahead…
…there just couldn't be a better time to invest in some new pyjamas!
Whether you're on the hunt for something festive (you can't beat a timeless Christmas tartan or classic red right now), or looking to splurge on something a bit fancy for the seamless transition from Christmas party to slumber party, I've got you covered!
Pyjamas really are having their own moment right now with the high street massively branching out on PJ's and standalone pyjama brands making the most of this cosy micro trend! And if, like me, you've got Christmas shopping on the brain, nothing says Merry Christmas like settling down in front of a festive movie to wrap presents in your gorgeous new PJ's with a Baileys! (It goes without saying that PJ's make the best present for someone else too!)
So, without further ado, here's my edit of all my current favourites…and I have to confess that while pulling this collection together for you, I ended up purchasing 3 of the items for myself. Ho ho ho…I'd say that's putting my money where my mouth is!
1. Best pyjamas for the entire family – including the dog!
Something that everyone can relate to at this time of year is the importance of the Great Christmas Pyjama. Go on admit it! Even if you're not usually a pyjama wearer, I'd put money on you having a pair of Christmas PJ's squirreled away somewhere in your wardrobe…which in my experience might be looking a little bit sorry for themselves and in need of an update!
If you do need a new pair, don't just stop at you…how can you resist the matching Christmas pyjama photo opportunity? Whether it's you and the family, you and your friends or you and the dog, Gap have the answer with a Classic Tartan range, prices start at £14. From experience, Gap PJ's are made from the softest, longest lasting fabric I have ever owned, so they're guaranteed to take you through a few Christmasses.
Another great one-stop-shop company for Christmas gifting is Ha Designs. They have THE most perfect Red Satin Pyjamas for all the family – prices start at £40. They also offer a monogramming service for a little touch of luxury…and personalised hair ties and eye masks, making these Christmas pyjamas the most beautiful Christmas gift.
2. The best pyjamas to invest in and treat yourself to a good night's sleep
Given that we will spend about a 1/3 of our life asleep, we might as well feel good and look great doing it! As a completely extravagant, blow the budget treat, Rixo have THE best vintage style silk PJ's with their Rixo, Annabelle Pale Pink Square Collar Pyjamas, £225. They are simply divine for an evening out or just perfect if you want to take some vintage glamour to bed (dual usage = great for cost per wear). I love Rixo's eye for detail, from the lace trimmed collar to the fastenings.
These really are a splurge, but I truly believe they're worth it…they are just sooo dreamy. *Adds to Christmas list!*
3. The best stylish pyjamas – they look so nice, you'll want to wear them out!
If we're talking about clothing sustainability, the more you can wear something the better, and these luxe, fashion forward Chelsea Peers, Purple Fringe Pyjamas, £60 are fancy enough to wear with heels for a night out on the town, but soft enough that you can slip straight into bed afterwards!
Long live this magical pyjama moment and may you all look fabulous in your nightwear this December and beyond!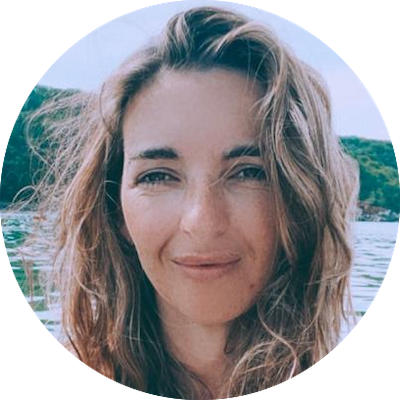 Danielle Whiteman
Stylist
@danniiwhiteman