Julius Roberts; @juliusroberts
Preparation time approx. 10 Minutes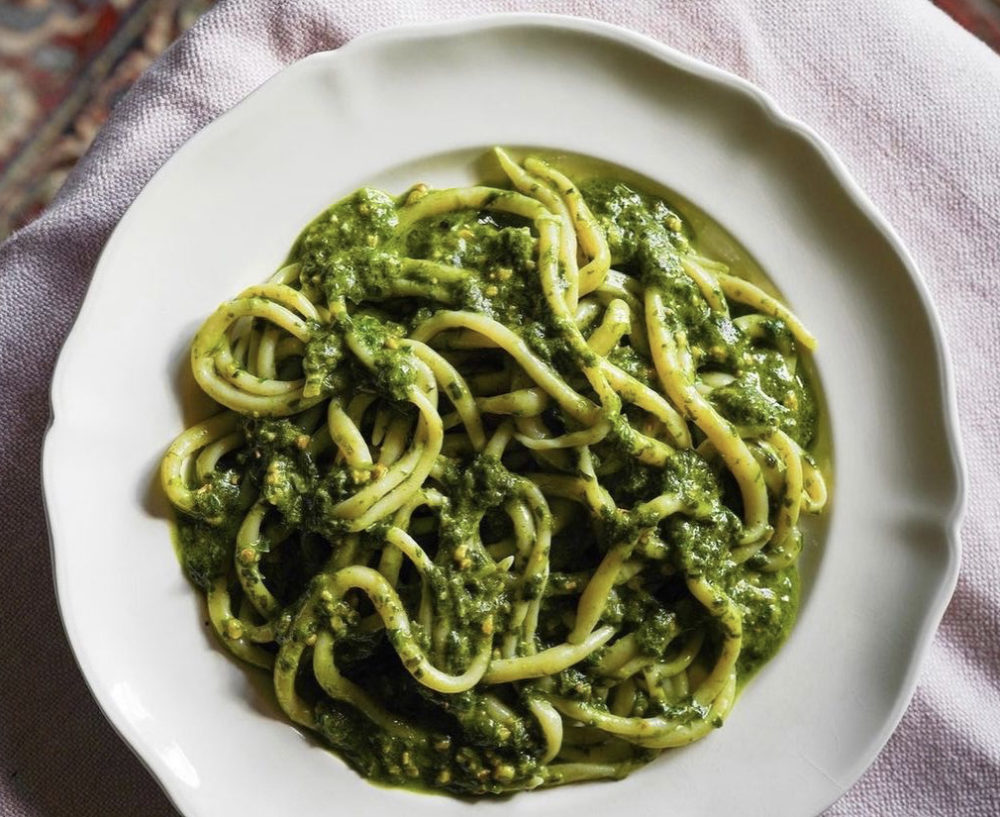 Ingredients
450g wild garlic leaves
200g olive oil
120g pine nuts carefully toasted in a pan
120g parmesan
1 or 2 unwaxed lemons
Sea salt
Method
1. Blanch 400g of Wild Garlic in boiling water for 20 seconds until it wilts.
2. Remove and plunge in cold water.
3. Drain throughly, by wrapping in a tea towel and twisting.
4. Add to your food processor, with the 20-50g of raw Wild Garlic and the Olive Oil. Then blitz into a smooth paste.
5. Follow with the Pine Nuts and blitz again. I like to keep them quite chunky for the texture, but you can go as smooth as you like.
6. Follow with the cheese and lemon zest and blitz briefly to combine.
7. Taste to check your seasoning and adjust as necessary.
8. Keeps for ages in the fridge stored in a jar with a cm of olive oil on top to stop it drying out and discolouring. Also freezes very well.
Please note this recipe contains nuts.