Gemma Phillips-Ogston; @gemswholesomekitchen
Recipe from "The Healing Cookbook"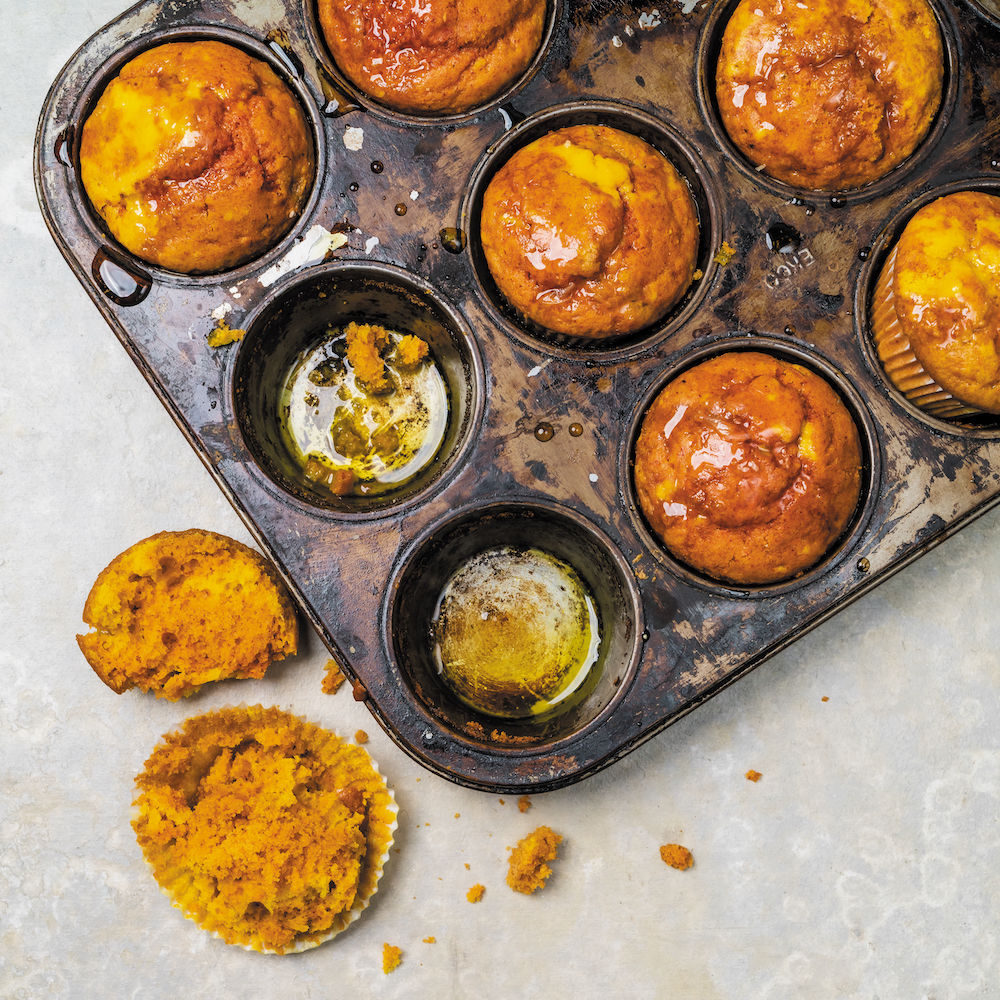 Turmeric, ginger and citrus are a powerhouse trio of immunity support. Packed into muffins with a sweet-sharp glaze on top, these tasty snacks will make teatime treats feel virtuous!
Ingredients
375g plain flour
2½ tsp baking powder
¾ tsp bicarbonate of soda
½ tsp salt
130g vegan butter, melted
180g caster sugar
200ml plant-based milk
Juice and zest of three lemons
Juice and zest of 1 large orange
1 tsp ground ginger
1 tsp ground turmeric
For the glaze
125g icing sugar
¼ tsp ground turmeric
1 lemon or 1 orange, juiced
Method
1. Preheat the oven to 175°C and grease or line a 12-hole muffin tin.
2. Add all the dry ingredients to a bowl and the wet ingredients to another.
3. Pour the wet mixture into the dry mixture and gently fold together until you can't see any dry flour.
4. Fill the muffin wells to near the top with the batter. Bake for about 18 minutes until they are cooked, and a skewer comes out clean. Remove from the oven and leave for 10 minutes in the tin before gently transferring to a wire rack.
5. While the muffins are cooling, make the glaze by adding the icing sugar and turmeric to a small bowl. Add the lemon or orange juice slowly while mixing, making sure you don't have any lumps. Use a teaspoon to drizzle the glaze over the cooled muffins.