Gemma Phillips-Ogston; @gemswholesomekitchen
Recipe from "The Healing Cookbook"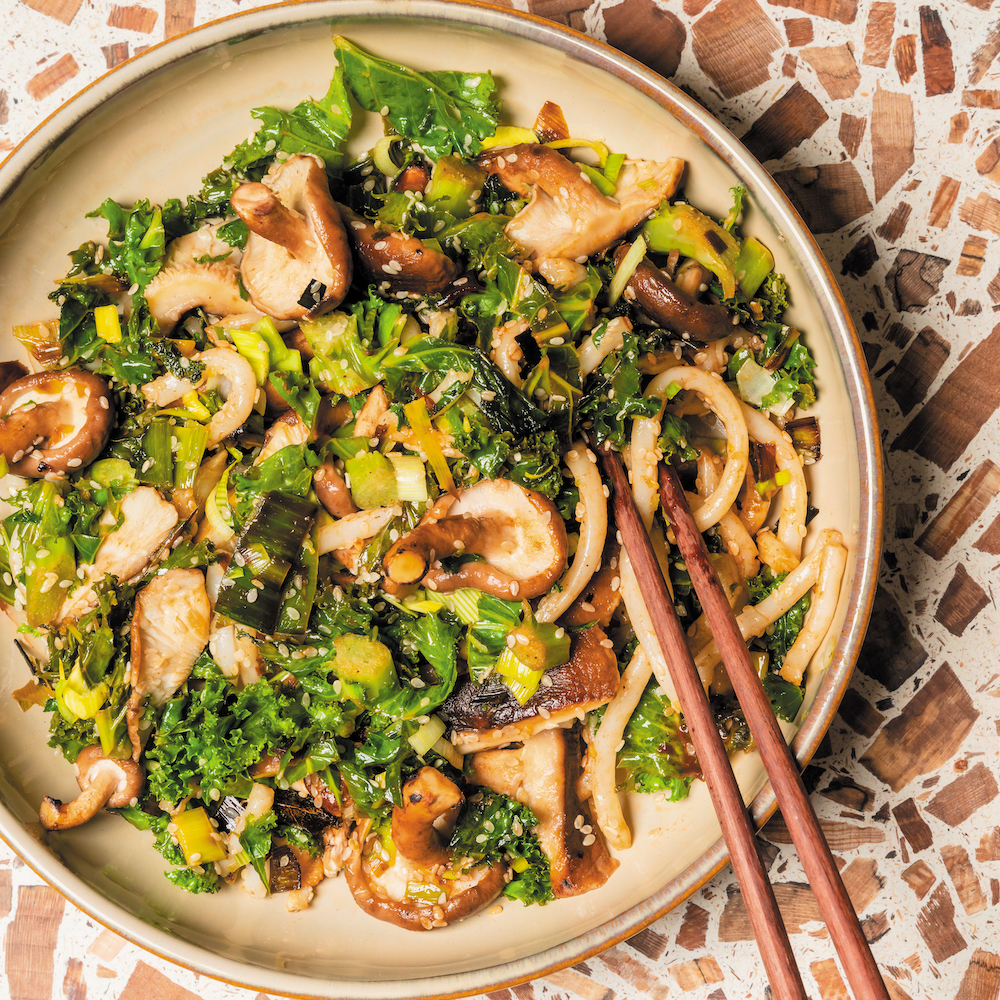 This is one of my all-time-favourite super-speedy suppers. Even though it's incredibly quick to make, it's absolutely packed full of rich umami flavours and complex nutrition to give you the ultimate turbo-boost of goodness. Shiitake mushrooms are medicinal mushrooms that in Chinese medicine are believed to help you live longer. Seaweed provides so many vital nutrients that are often missing from our diets, and they also add a delicious salty tang.
Ingredients
1 tbsp toasted sesame oil
350g shiitake mushrooms (fresh, or 150g dried, soaked in warm water for 20 minutes then drained)
4 spring onions
2 ½cm fresh ginger, peeled and finely chopped
100g kale, finely sliced
1 tbsp soy sauce or tamari
300g noodles (any noodles, I like udon)
2 tbsp seaweed flakes
Sesame seeds, to serve
Method
1. In a wok or large frying pan, add the sesame oil and then fry the mushrooms, spring onions, ginger and kale. When softened, add the tamari and cooked noodles and stir until the noodles are coated.
2. Stir through the seaweed and serve immediately.
3. Season with extra soy sauce and sesame seeds.
This tastes just as delicious if you substitute the noodles for cooked brown rice.