Clogagh McKenna; @clogagh_mcKenna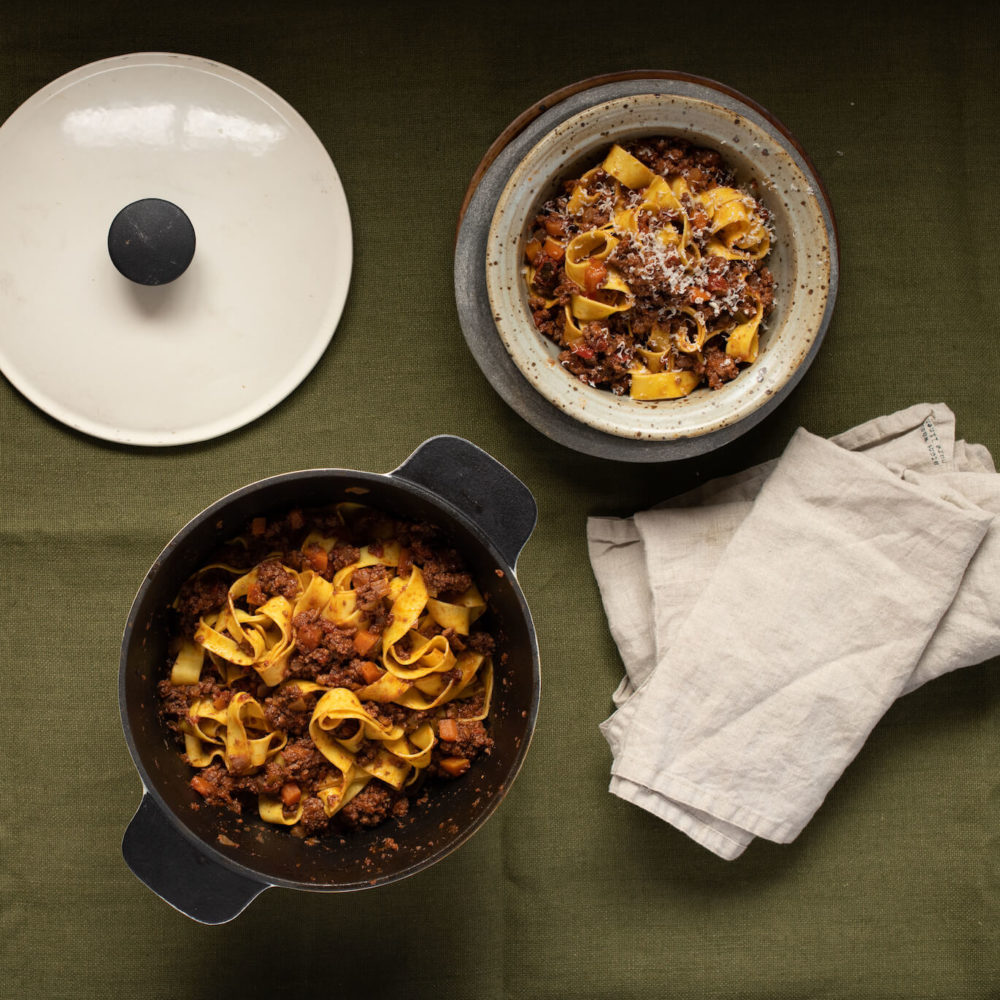 Ingredients
2 tbps olive oil
1 onion, finely diced
1 carrot, finely diced
1/2 celery stick, finely diced
4 garlic cloves, crushed
500g minced beef (ground beef)
500g minced pork
400ml red wine
600g tin cherry tomatoes
2 tablespoons tomato purée
2 teaspoons dried oregano
1 teaspoon freshly grated nutmeg
800g pappardelle
100g parmesan cheese, grated
Sea salt and freshly ground black pepper
Method
1. Place a casserole dish over a medium heat and add the oil.
2. Stir in the onion, carrot, celery and garlic, stir and cook for 5 minutes or until softened. Stir in the beef and pork, season with salt and pepper. Cook, stirring occasionally, until the meat has turned a light brown colour.
3. Pour in the wine and leave to simmer for about 5 minutes.
4. Stir in the tomatoes, tomato purée, dried oregano and nutmeg, season with salt and pepper and mix well.  Reduce the heat and leave to simmer for one hour. The longer you allow it to simmer the more tender and flavorsome the ragu becomes. Add a little beef stock if it becomes too thick.
5. Put a large saucepan of salted water over a high heat and bring to the boil. Tip in the linguine and continue to stir for 2 minutes. Cook until al dente and drain, reserving 2 tablespoons cooking water.
6. Return the pasta to the saucepan (off the heat) and stir in the cooking water followed by the ragu.
7. Serve with grated Parmesan sprinkled over.