@clodagh_mckenna Clodagh Mckenna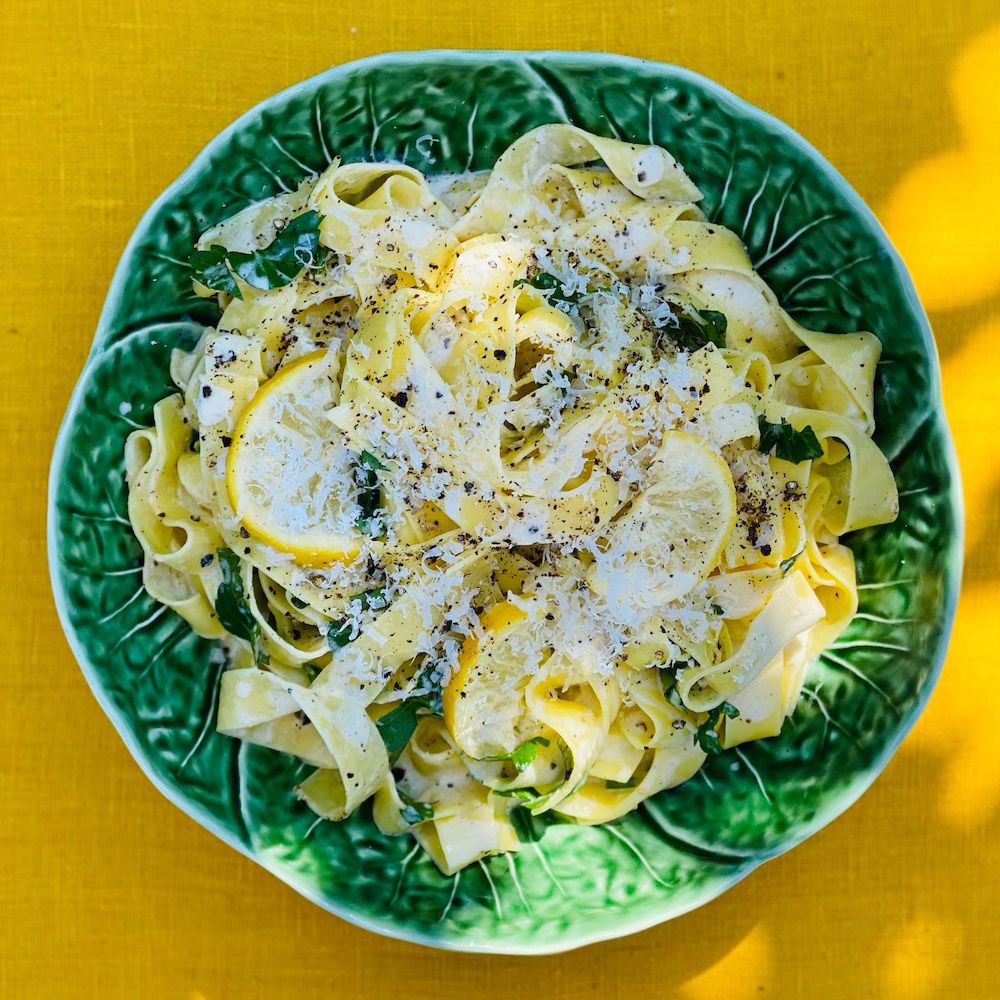 Ingredients
500g fresh fettuccine pasta
500ml double cream
1 clove garlic, whole
110g butter, cut into small pieces
1 lemon, sliced into rounds
Nutmeg, a few fresh gratings
75g freshly grated Parmesan cheese, and more for serving
Salt and black pepper
Method
1. Place a large saucepan of salted water over a high heat and bring to the boil. Then stir in the pasta and cook the fettuccine for 5 minutes.
2. While the pasta is cooking, place a frying pan or saucepan over a low-medium heat. Pour in the cream and whole garlic. Next add butter and whisk gently until melted. Remove and discard the garlic.
3. Add the sliced lemons, and stir in a couple of gratings of fresh nutmeg and the grated parmesan cheese. Season with freshly grated black pepper.
4. Drain the pasta, reserving 1 cup of pasta cooking liquid. Add it to the pan, gently toss the pasta to coat in the lemony alfredo sauce.