Manon Lagrèv; @manonlagreve
Preparation time approx. 90 Minutes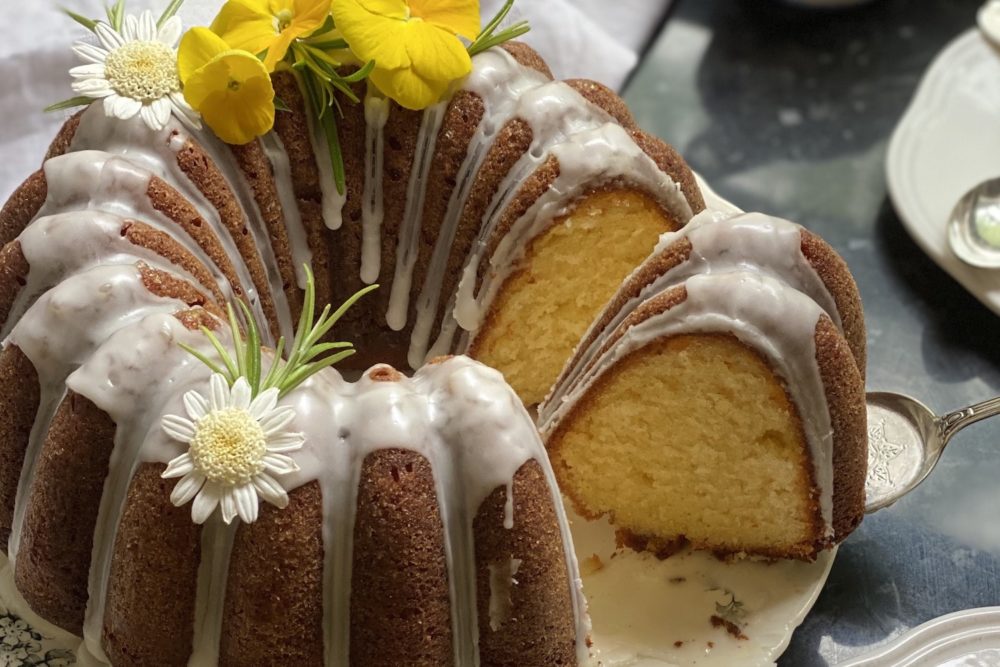 Ingredients
230g salted butter
300g self raising flour
220g sugar
100g of Greek yogurt
3/4 zested lemons
4 large eggs
1 tsp of baking powder
1 pinch of salt
300g of icing sugar for the icing
Method
1. Cream the butter at room temperature with the sugar using a whisk. Add the 4 eggs and mix well. Then add the yogurt.
2. Add the baking powder and the salt to the flour, and add that all in one go to the mix.
3. Zest the lemons and finally add it to your batter.
4. Grease the tin with butter and flour and pour the mixture over. Cook for 35min at 180C fan oven.
5. Leave to cool. Mix the icing sugar with 2/3 tbsp of water to make the icing. Pour over and decorate with herbs or flowers.