@clodagh_mckenna Clodagh Mckenna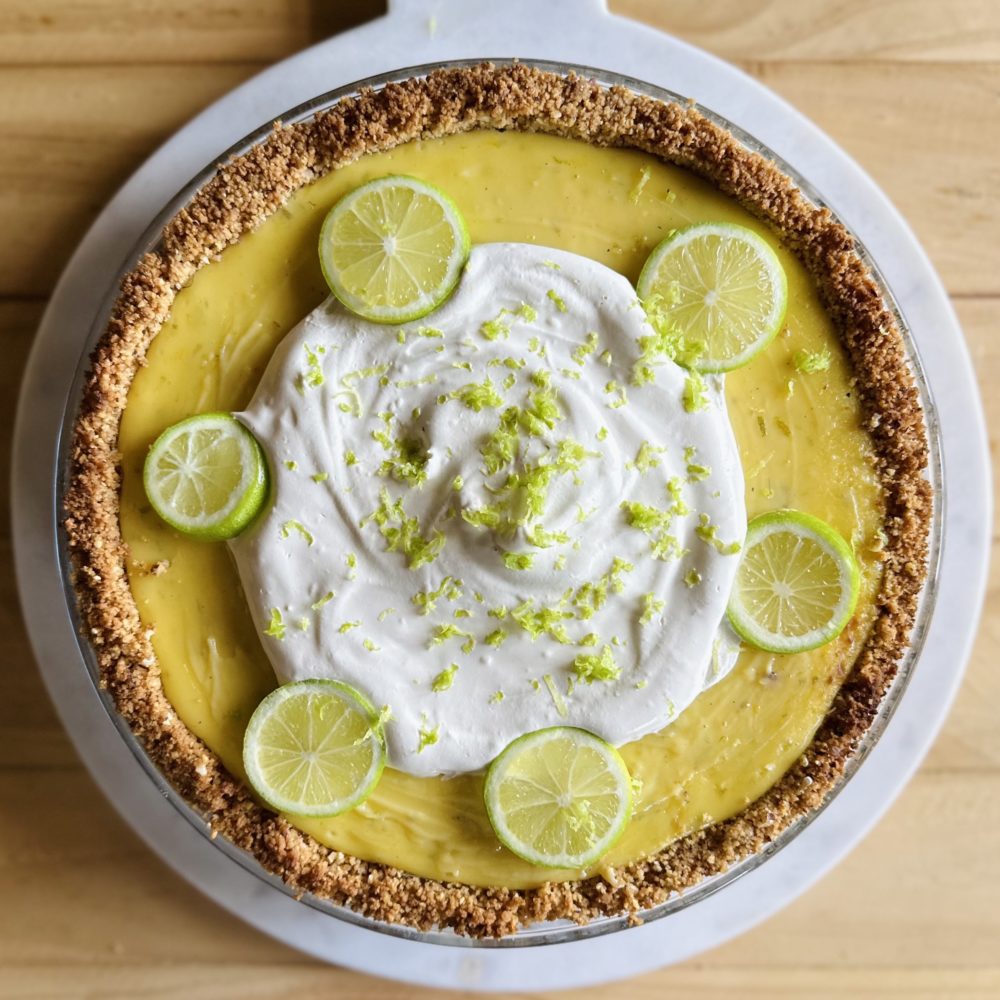 For the crust
100g butter, melted
200g digestive biscuits/graham crackers
80g hazelnuts
For the filling
5 large egg yolks
600ml condensed milk
Juice and zest of 8 limes
Method
1. Preheat the oven to 180ºC/gas 4. Lightly grease a 22cm metal or glass pie dish with a little of the butter.
2. Place the digestive biscuits / graham crackers and hazelnuts in a blender and blend until you get a breadcrumb like consistency. Then pour in the butter and blend for 30 seconds. Spoon the biscuit base into the prepared tin and spread over the bottom and up the sides using the back of a spoon to smooth it flat. Bake for 10 minutes, or until lightly browned. Remove from oven and place the dish on a wire rack to cool.
3. To make the filling, whisk the egg yolks in a bowl, and gradually whisk in the condensed milk until smooth. Stir in the juice and zest of the limes, then pour the filling into the pie crust and level over with the back of a spoon.
4. Return to the oven for 15 minutes, then place on a wire rack to cool. Once cooled, refrigerate for 3-4 hours.