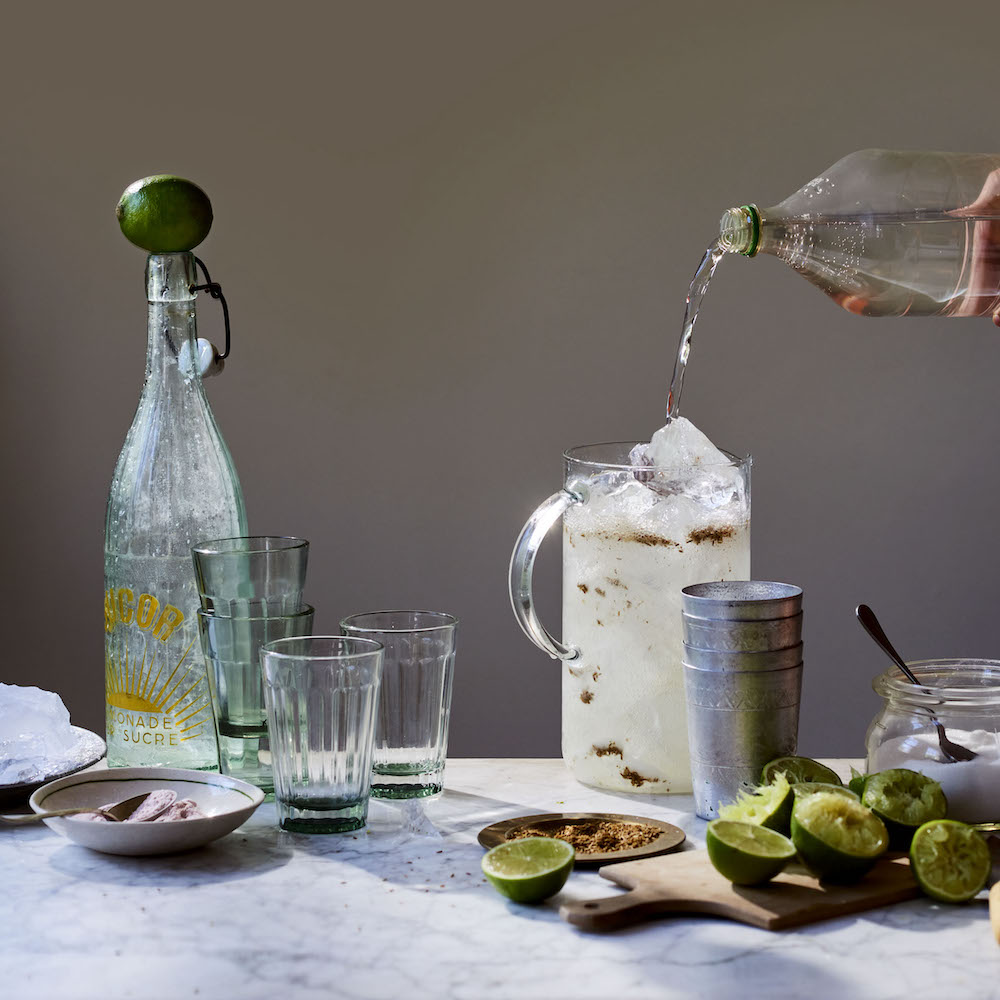 If you are scouring the streets of Delhi for refreshment during the hot summer, there is a strong chance you will have come across this little beauty. It's very hard to miss the lemon-topped sealed glass bottles stacked on a street cart! Those bottles contain a local lemonade that's also known as Masala Banta Soda, which is made with Indian lemons, spices and fizzy water. Tangy, refreshing and utterly delicious!
This is a recipe that is traditionally made with Indian lemons, however, as that variety of lemons is not widely available outside of India, I have swapped them here for limes to give the drink it's required sour flavour.
Ingredients
Juice of 5 limes
3 tbsp caster (superfine) sugar
Pinch of coarsely crushed black pepper
2 tsp black salt
1 tsp cumin seeds, coarsely crushed
2 x 500 ml (17 fl oz) bottles of Sprite
Ice, to serve
Method
1. In a large serving jug (pitcher), mix together the lime juice, sugar, black pepper, black salt and cumin.
2. Stir well and then top up with the Sprite and add lots of ice.
3. Serve chilled.