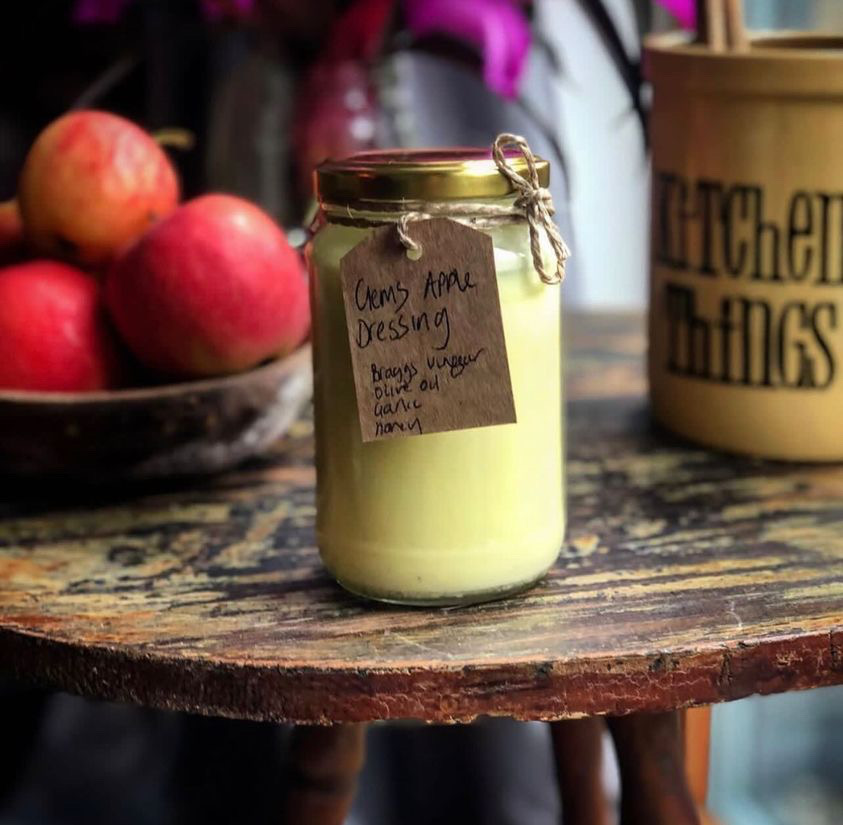 This dressing can be used drizzled over food or as a gorgeous dip. Every ingredient helps to boost our immune systems, too. Apple Cider Vinegar can improve gut health and help to kill off harmful bacteria. When garlic is crushed or chewed it releases allicin which has anti-inflammatory benefits and can help block harmful free radicals, while also boosting the number of virus-fighting T-cells in your blood. Ginger is known as a great digestion-aid and is both antibacterial and antiparasitic in nature, and turmeric can also help prevent inflammation.
Enjoy!
Ingredients
¼ litre organic olive oil
¼ litre raw apple cider vinegar (with the mother)
4 garlic cloves peeled
¼ inch ginger peeled and chopped
2 tbsp honey
1 tsp turmeric powder
½ tsp black pepper
Zest and juice of 1 orange
Method
1. Blend everything until smooth and keep in a sealed glass jar in your larder or fridge for up to 4 weeks.
2. I like to drizzle this over mixed leaves and add some pickled cabbage (see recipe below ) in the mix for a gut happy and immune boosting munch.