Joseph Denison Carey; @joechef_
Preparation time approx. 45 Minutes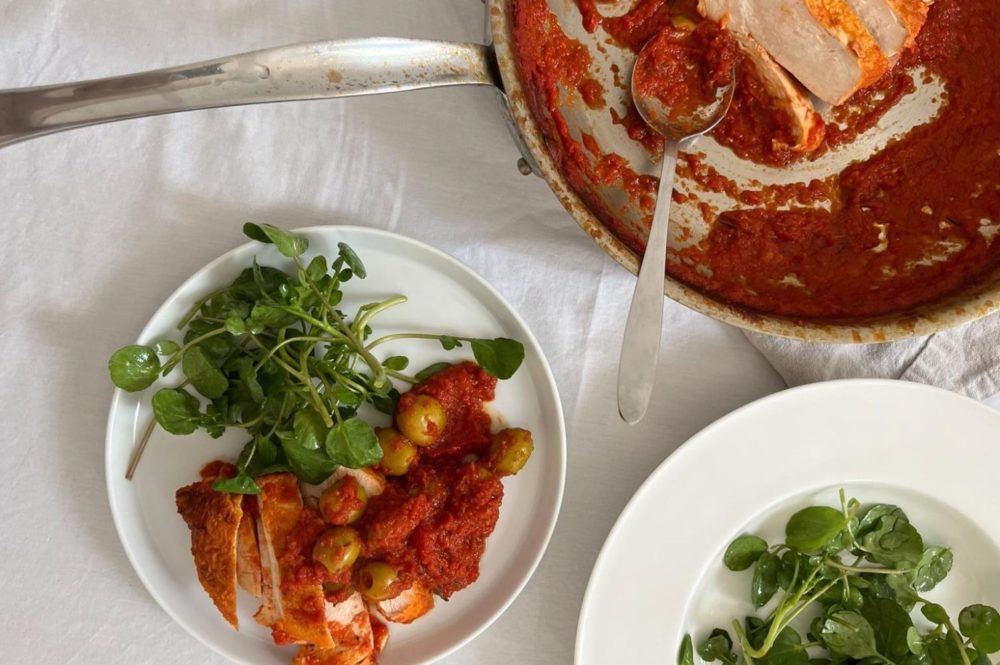 For the Chicken
1 large chicken breast (preferably from a carcass), skin on.
A handful of pitted olives
Around 500ml of tomato passata
A glass of white wine
A glass of chicken stock (plus extra to top up)
Fresh rosemary
For the Salad
Watercress
Olive oil (not extra virgin, light)
White wine vinegar
Honey
Dijon mustard
Salt
Method
1. Brown the chicken breast skin side down in the pan until golden.
2. Remove the chicken and deglaze the pan with a glass of white wine.
3. Add around 500ml of tomato passata, a handful of olives and a few sprigs or rosemary
4. Add the chicken back to the pan and cook skin side up, so that the rest of the breast is submerged in the sauce. To keep the breast submerged, whenever the tomato reduces too much, add some chicken stock.
5. When cooked, remove the chicken, season and taste the sauce, slice the chicken and serve with a nice dressed salad, and if you want some carbs, a creamy mash would go great with this.