Gemma Phillips-Ogston; @gemswholesomekitchen
Recipe from "The Healing Cookbook"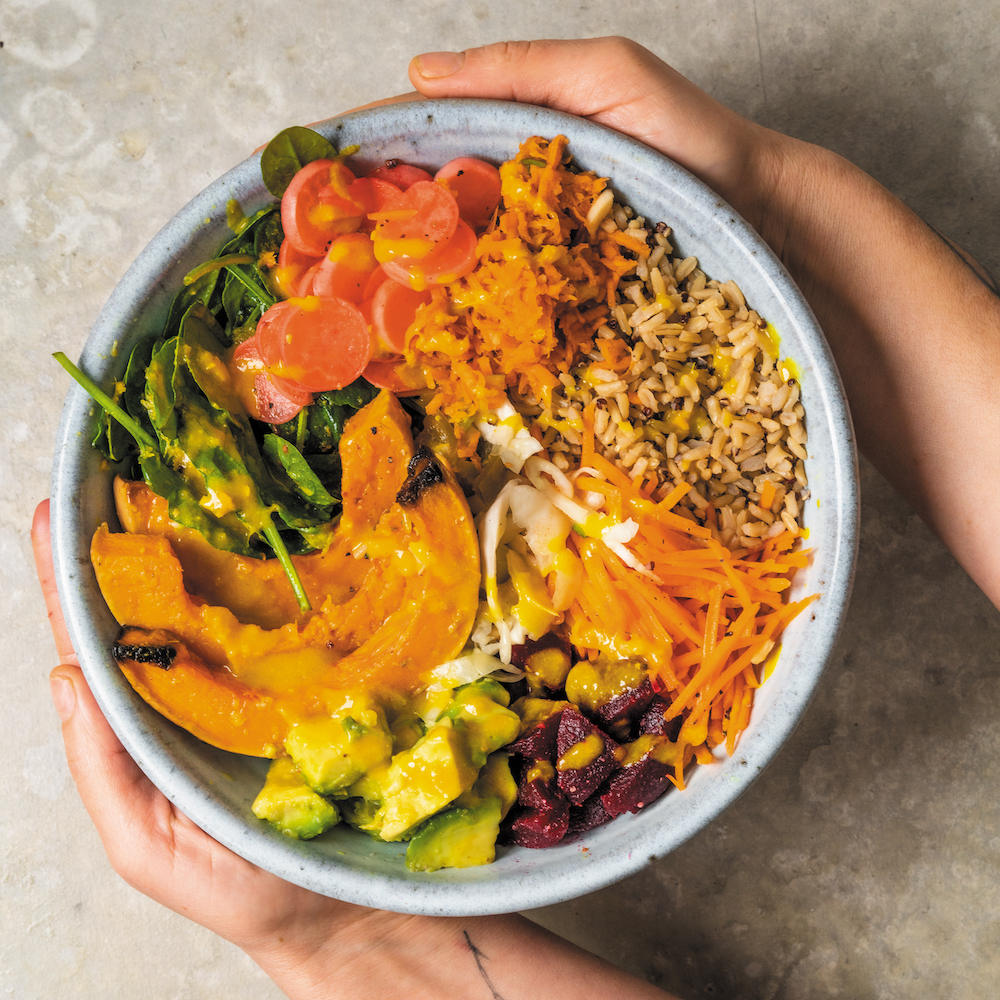 When you want to feel part of the high-vibes club, the vibrant colours from all the gorgeous veg in this rice bowl will make you feel alive and boost your mood. Fermented pickles will give your gut some TLC and the tahini dressing with garlic, ginger, honey and turmeric will help protect vour immunity. Prepare this on a Sunday and take it to work as a packed lunch for the next few days to keep those good vibes flowing.
Ingredients
1 butternut squash, peeled and cut into wedges
2 tbsp olive oil
A pinch of salt
300g brown rice, cooked
2 avocados, cubed
2 carrots, grated
4 cooked beetroot, cubed
3 handfuls spinach
Gut-loving sauerkraut
Carrot and ginger kimchi
For the dressing
1tbsp tahini
1 tbsp olive oil
1 garlic clove, finely chopped
1½cm ginger, peeled and finely chopped
1 tbsp honey
1 tsp ground turmeric
Juice of 1 lemon
Method
1. Preheat the oven to 180°C.
2. Toss the butternut squash wedges in the olive oil and a pinch of salt and arrange on a lined baking tray. Roast in the oven for about 30 minutes, until they look golden and cooked.
3. Meanwhile, make the dressing by adding all the dressing ingredients to a small bowl and whisking until combined.
4. Divide the cooked brown rice, avocado, carrot, beetroot and spinach between four bowls. Add a spoonful of your pickles and then generously drizzle the dressing.