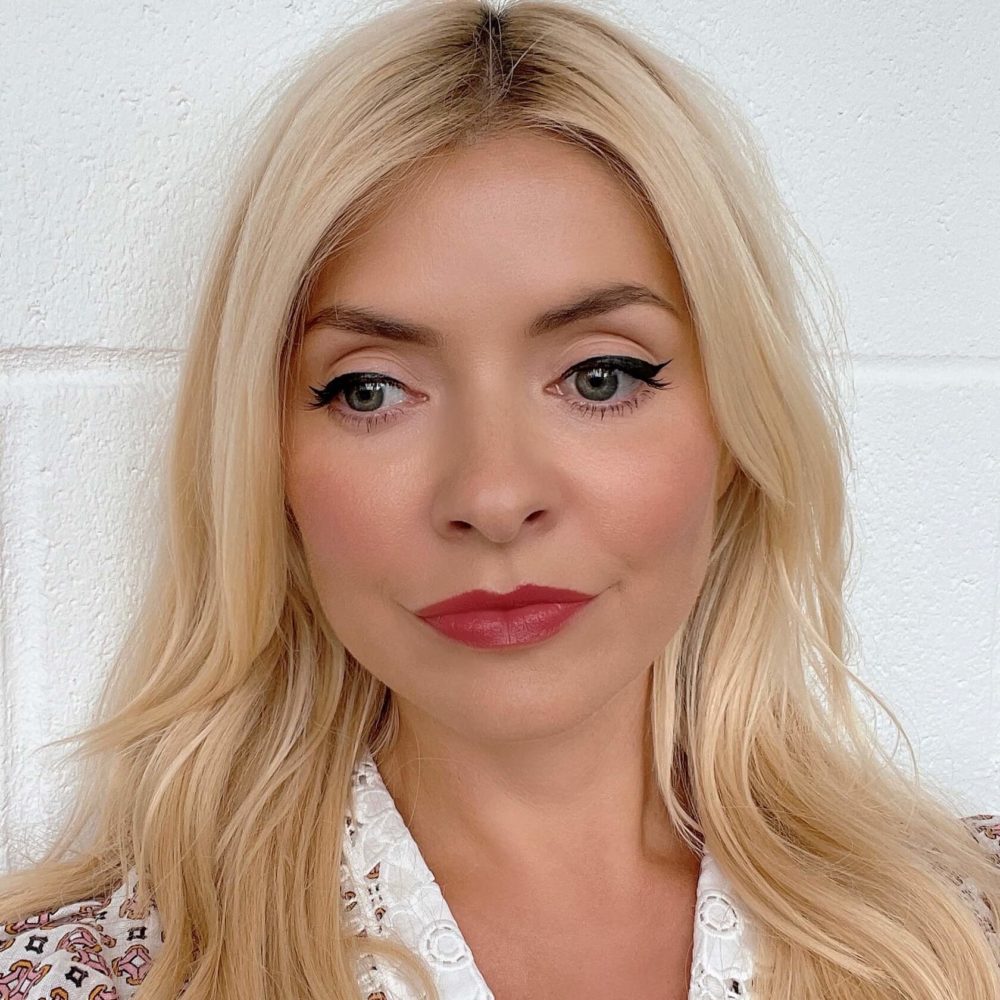 How do you create the perfect eyeliner flick?
This is undoubtedly the most popular question I get asked as a professional makeup artist…so here's my step-by-step process. From liquid to gel to kohl, let's find out how to be brave and master the perfect eyeliner flick.
Before you start: Remember to keep it simple and allow time. Carve out 30 minutes to practice patiently.
1. Buy a 5X – 12X magnifying mirror. Check out Tweezerman, TweezerMate 12X Magnifying Mirror, £17.
2. Have some cotton buds to hand – the smaller the bud head the better. I love these Muji, Thin Cotton Buds, 200 for £2.50.
3. Create the outer flick first
4. Be patient…and tidy up mistakes with a bud and a small amount of Micellar water and start again.
Practice makes perfect when applying liquid liner, as you need to find the best style for your eye shape. At first you need to get comfortable with the liner you're using and find the best way to hold it. This is important as twisting your wrist to paint on the other eye can feel very alien to start with. Mastering liquid eyeliner requires the same application, focus and practice it takes to learn to ride a bike, so don't give up.
I personally believe all eye-shapes can wear liner. I have small eyes and lids that love to smudge any liquid liner I apply, so I have had to adapt my technique as I've aged and my eye shape has changed. I have to use a robust waterproof liner and I don't bring the line all the way in across my eyelid, but simply do a flick at the edge and that's it! It's unusual, but this is what works for me and my individual eye shape. By comparison, Holly has the most perfect eye shape for a makeup artist to utilise all their skills to create different styles for different briefs. Some of you may find using tape and stamps that create the flick useful, but nothing compares to actually mastering it for yourself. 
The best eyeliners for every budget
1. The best budget eyeliner
Makeup Revolution, Awesome Double Ended Eyeliner, £3.50.
This double ended eyeliner is perfect to practice with and great value for money. It lasts very well and has the added benefit having two different sized tips (thick and thin) so you can trial what suits your eye shape.
2. The best waterproof eyeliner
Hourglass, Voyeur Waterproof Gel Eyeliner in Ultra Black, £33.
This is my go-to waterproof eyeliner. Its tip is fool-proof for the perfect wing and it simply does not budge. It may be expensive but it's truly worth it if you require a waterproof liner. I also love the slick, neat packaging!
3. The best liquid eyeliners
Ruby Hammer, Precise Liquid Liner, £19.
This liquid liner has a skinny tip, a fast-drying time and once it's dry it doesn't budge, making it great for everyday wear.
Rare Beauty, Perfect Strokes Matte Liquid Liner, £17.
This matte liner sells out fast but is worth getting your hands on as the waterproof formula lasts well and has a great tip for a detailed application. I love the shape of the packaging as it feels tangible and helps with a smooth application.
4. The best brown eyeliner 
Eyeko, Black Magic: Cocoa Edit Brown Liquid liner, £16.
I'm obsessed with this brown liquid liner as its softer but still creates impact. I've noticed lots more brown liners popping up as they make a great alternative to classic black.
*Liquid Eyeliners Storage Tip
Remember to store your tip downwards to ensure the product flow is at the tip end.
5. The best kohl & gel eyeliner tips
The benefit of Gel and Kohl eyeliners is that they can be smudged easily to create a smokier, softer look. You can apply bit by bit and get the impact of a line with minimal risk of messing it up.
Waterline Application
Adding a Kohl liner on the waterline, above and below, can create a strong look with minimal effort which is great if you're short on time. The easiest way to achieve this is to put the liner on the waterline and close your eye. Be brave and slowly move the pencil along while the eye is closed. Contact lens wearers will be way more confident at this, but with time and practice, it can become second nature.
Smudging
My best tip for smudging Gel and Kohl liners is to invest in a small brush to smudge with. Some liners come rubber ended to help you smudge out or across the eyelid. I really love Lily Lolo's, Smudge Brush, £7.50.
6. The best coloured eyeliners
My good friend Ellen always inspires me when it comes to colourful eyeliner as she loves to add a dot here and there, often in different shades and she always looks wonderful. Bright eyeliner is a wonderful way to be fun and creative with your makeup, but make sure to keep the rest of your makeup simple to allow the eyeliner to steal the show.
If experimenting with colour is your thing, I would suggest Revolution Beauty's, Overnight Influencer Gel Liner Collection, £20. It's a great investment at a great price point. It features an edit of 10 creamy gel formula liner pencils in both neutral and bright shades, making it perfect for a classic line or a bright one.
These Hourglass, Voyeur Gel Liners, £27 are a beautifully designed, fool-proof product with great pigment. They are expensive but they give you 12 hours of waterproof wear and come in 5 beautiful colours. The green Forest shade is my personal favourite.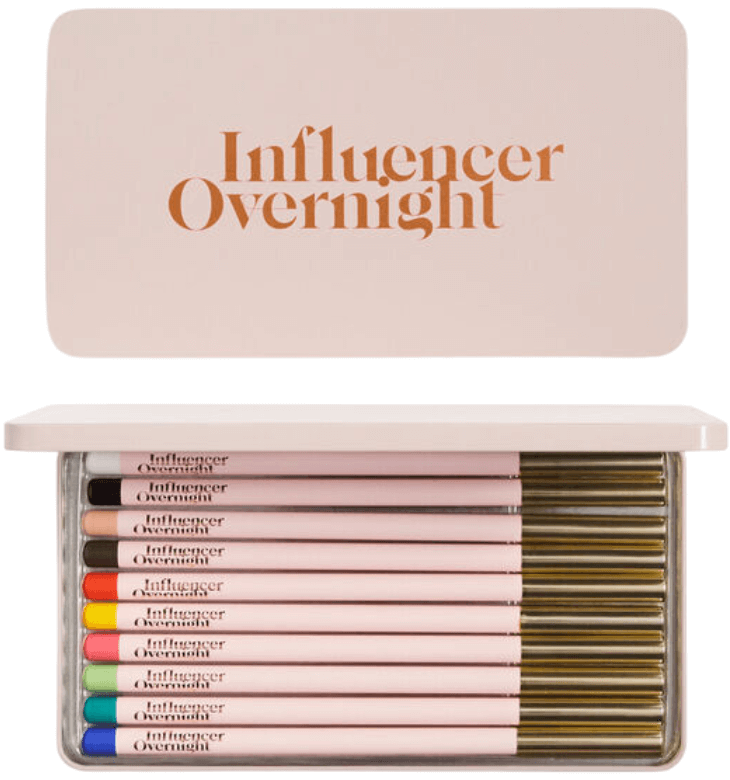 Revolution Beauty
Overnight Influencer Gel Liner Collection
£20

Hourglass
Voyeur Gel Liners
£27
I really recommend these Tropic, Silk Gel eyeliners, £16 as they come in a good colour range, including two shades of brown – and I love that the tip just has to be twisted up so you don't need to carry a sharpener around with you! They have recently added a new Oean Dusk shade, which is a gorgeous blue.
Bobbi Brown's makeup venture, Jones Road is definitely the new kid on the block. I really think these Kohl Pencils, £20 are worth the investment and I particularly love the Navy shade.

Tropic
Silk Gel Eyeliner
£16

Jones Road
Kohl Pencils
£20
Now all that's left for you to do is practice plenty. Remember, be brave and enjoy!
Keep up with WYLDE MOON on our Instagram, TikTok and Facebook pages, and subscribe to the newsletter for exclusive updates straight to your inbox! 
Share this article…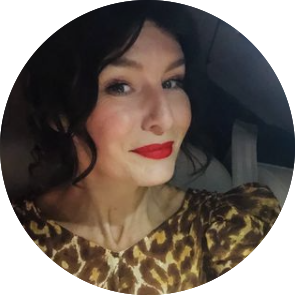 Patsy O'Neill
Makeup Artist and Beauty Consultant
@patsyoneillmakeup