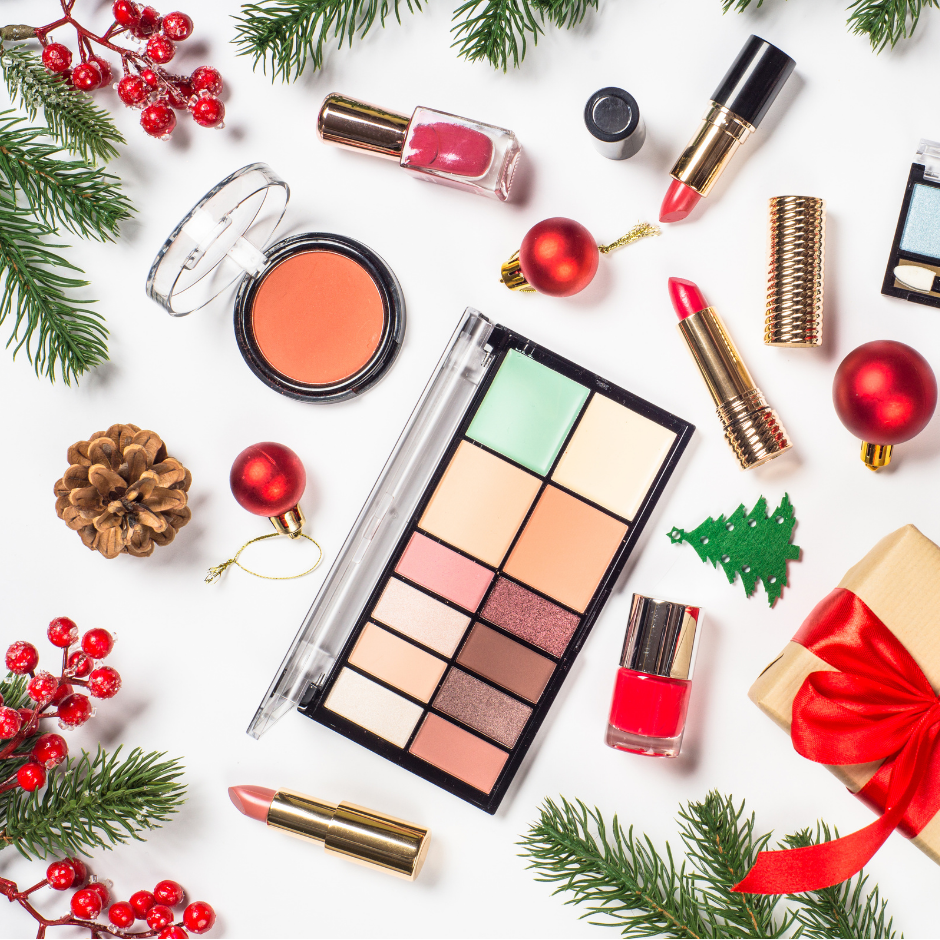 Explore MUA Patsy's top picks for affordable makeup stocking fillers priced under £15.
I can't believe I'm saying this…but Christmas is coming! To help get you in the festive spirit, I have compiled 10 gorgeous gift ideas for the makeup geek(s) in your life. Whether you're filling a stocking, or hunting for a useful secret Santa for a friend or colleague, there's some super stuff here and nothing costs over £15! Ho! Ho! Ho!
This product by The Body Shop is multi-talented! It's a buildable, moisturising colour crème that can be used on the lips, cheeks and eyes and comes in a range of 10 buildable pigment colours, with both matte and shimmer finishes.
Thanks to its Coconut Oil ingredient, this product leaves your skin and lips feeling moisturised, with no stickiness or dryness. You can apply it lightly or layer it up for a more dramatic effect.
These e.l.f Eyeshadow Quads make brilliant Christmas makeup gifts as they come in a huge variety of shades, meaning there's something for everyone! The ultra-pigmented mini quads are so easy to use and come in a nice variety of matte and satin finishes. My absolute favourite one is called Berry Bad.
I love a makeup palette and have bought every shape and size over the years! If I could give you one piece of advice, it would be to be practical with your purchasing. It's all too easy to succumb to enormous, multi-coloured palettes that give you value for money, but for most people, too many colours can be overwhelming – not to mention a pain to transport in your bag which often leads to breakage. These little quads are just perfect, and great value too.
Illamasqua's non-sticky lip polish has a satin smooth application. This Beyond Lip Polish in shade Fizz gives you the perfect festive multi-dimensional shimmer and a glossy finish. You can layer it over a matte lipstick to make it pop, but I really like the finish it gives when swept across bare, natural lips.
Everyone gets lip balms from me at Christmas! You can never have too many at home, in the car, or at the bottom of various bags! Lanolips really deliver on retaining moisture and hydration but they also offer other options that contain colour and shine.
I love this Rhubarb shade for bringing out your natural lip colour. Not only does the high Lanolin content boost lip hydration, it also contains an SPF, which is often over-looked when it comes to the winter and sun exposure.
Real Techniques have always delivered on High Street quality and price point. I love their handbag size brushes for on the go touch ups.
This mid-sized brush with a full-size head and compact handle, is perfect for bronzer and blusher application, or to dust powder across the face to set everything in place. I would really recommend this as it makes a super-practical, great quality gift.
If you want to try a fuller looking lash mascara from a mid-range brand, these mini mascaras give you a taster, whilst also being small enough to keep in your bag for touch ups on the go. This mascara is great for lengthening lashes without clumping due to the two bristle lengths, and the Castor Oil ingredient is so nourishing. It's also water-resistant and smudge-proof!
The VIEVE Skin Nova is a primer that hydrates and nourishes the skin while creating a great base for keeping your concealer and foundation firmly in place. It's a makeup artist favourite, and this mini size is great for our heavy kits and for your handbag! With hydrating ingredients like Inbeta-Glucan and Rose Water, and Niacinamide for evening out skin tone and brightening, this product gives the base glow we all crave.
If you're not a fan of foundation, I would recommend wearing this on its own for a natural look with a glow. It's safe to say I adore this product!
IT Cosmetics CC+ Cream with SPF 50 is a High Street best-seller, loved for its colour correction and full coverage that won't crease or crack. With ingredients like Hydrolysed Collagen, Peptides, Niacin and Hyaluronic acid, not only is this product hydrating and anti-aging, but it also helps cover redness and dark circles.
This smaller handbag size version is perfect for on-the-go, and a great way to see if you like a product prior to committing to a larger one.
I know I've mentioned this eye pencil before, but you honestly can't get a better value fat eye pencil! It blends so well, it doubles up as an eye shadow – all you have to do is apply it all over and blend with your index finger – and it comes in a vast range of colours! My favourite everyday shade is Yogurt.
"Don't forget to buy the jumbo sharpener too!"
…but, if you prefer a prefer smaller eyeliner kohl, then maybe try the Kiko, Lasting Precision Automatic Eyeliner and Kohl, £10.49. It comes in a great range of shades, two finishes – matte and pearl – and it's easy to blend in across your water line using the pencil's built-in applicator.
Another brilliant duo product for your delectation. I always believe the more you can get out of one product the better – less in your bag and less waste! This cream blush can be used on your lips and cheeks and I would even use it on the eyelids. It has a lightweight, creamy finish that blends easily, with strong pigments that you can build up if you wish.
I love the nourishing Jojoba and Sweet Almond Oil ingredients, and the cushioned, angled doe foot applicator.
Hope this helps you with your Christmas shopping x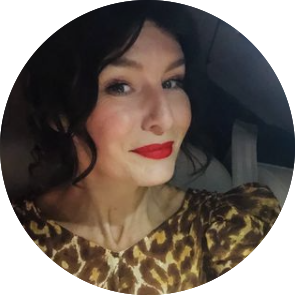 Patsy O'Neill
Makeup Artist and Beauty Consultant
@patsyoneillmakeup