Holly's makeup artist Patsy O'Neill is well versed in making sure lip looks last all night long. Here she shares her failsafe tips and recommends her hero products.
Being Brave
"I am a big believer in changing up make up habits and bringing in some new ones, so be brave and try that bright orange or pale nude glossy lip you've been thinking about. My advice is to wear your new look at home first so you feel comfortable with how you feel/how it looks. That way, you'll build confidence around the change you have made and then take that newfound confidence out into the world!
"Often, a strong lipstick creates a big reaction from others, but it's often the easiest and fastest way to create a strong look that will tie an outfit together. So be brave, try a new shade and I guarantee the compliments will come thick and fast…and you may inspire someone else to try something new with their makeup!"
How to make sure your lipstick lasts
From my perspective as a MUA, I have a classic, old-school, Hollywood method for keeping lipstick in place, that is yet to fail me!
Try the Hollywood method below and let us know what you think:
1: Apply lip liner to your whole lip.
2: Follow by applying your lipstick.
3: Take a tissue and place over the mouth and kiss the tissue – blot the whole mouth not just the middle.
4: Using a brush, dab some powder (compact or loose will work) over the lips to very lightly to set your lipstick in place.
5: Finally reapply your lipstick again. This should help your lipstick last longer!
I couldn't not mention this Highr Collective, The Universal Nude Chateau, £24 lipstick for ultimate on-the-go touch-ups, as it has a built-in mirror attached to the lipstick. The lipsticks also benefit from organic plant butter & oils that give combine a balm-like feel with a full pigment – meaning soft hydrated lips.
Lip Liners
Lip liners are a must when it comes to putting together a great kit bag and I would recommend them for everyone. They are fantastic for creating a defined lip line which when using bolder or darker colours, and can help exaggerate the shape of your natural lips to make them look fuller.
1: Firstly, focus on applying the lip liner over your natural lip line, then go over the line again but push the line out slightly by a few mm's. Having the guide line helps you see how far you can push it.
2: Decide how much you wish to extend your line to whilst maintaining a full lip.
3: Using your lipstick, bring it all the way to the line you have created and fill the whole lip.
My favourite lip liners are at two ends of the budget spectrum – all are a great investment:
Yet again Elf (the vegan and cruelty free brand) have created a fabulous product for the keen lip liner wearer. This 2-in-1 lip liner pencil has a unique triangle shape which helps to precisely paint your lip line and fill in your lips, should you need a longer lasting look. The unique triangle shape creates a precise line and has a long-lasting formula is why this is a winner in my book!
Another super soft lip liner from a great British brand is Vieve's Modern Lip Definer, £16. With 11 colour shades to choose from, there is something for everyone. My favourite shade is Stupid Cupid, the perfect rose tone for a classic lip shade.
If you're looking for a one-stop-shop lip product to throw in your bag try this all-in-one lipstick and liner from fabulous Irish entrepreneur Aimee Connolly. These Sculpted by Aimee, Lip Duos, £17 feature a double-ended applicator that allows you to apply liner and then fill your lips with the lipstick. A clever, space-saving product, that comes in a great range of shades – it's another winner for me.
Lip Plumping
There are so many new lip products that help soften and plump up the lips. Lip plumpers can help make the lips appear fuller and hydrated without any cosmetic work. Here are two of my favourites, which achieve both the fuller and hydrated look…
So, when I first tried this Lisa Franklin, Lip FX, £32, I was utterly blown away. A bit pricey, but it works! It is both hydrating and lip plumping, whilst being derived from natural plant-based formulas. It has a lovely tingle that helps plump your lips and a scrub tip on the angle of the applicator for precise application. It's the most expensive one but a great treat.
This Code Beautiful, Code Lip Lip Intense Plumper, £21 is a hydrating, plumping, long-lasting, defining, hyaluronic acid-infused lip plumping treatment (Wow!). Created for people that want to reduce fine lines on their lips, or want a fuller, more defined pout. It's a great product as super easy to use and fairy priced.
And for an at-home, D.I.Y option – some hot spicy food will always tend to activate the blood to our lips!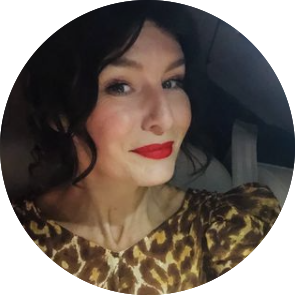 Patsy O'Neill
Makeup Artist and Beauty Consultant
@patsyoneillmakeup