Lips are so delicate, but never more so than at this chilly time of year.
This weather wreaks havoc on our skin, and more often than not our lips take the brunt of it. When the temperature drops and our lips get dry and cracked, it can make wearing any lip products a complete nightmare so here are my top makeup artist tips and tricks for keeping them hydrated. I'll also advise on how to accentuate them over the festive period!
The best ways to remove dry skin on your lips
For me it's all about the preparation. Just like you do with your skin before makeup, you need to prep your lips, especially when experimenting with liner and bolder lipsticks as this will ensure they look beautiful for longer.
Firstly, a simple, soft toothbrush can be used to dry brush our lips and remove old dry skin.
Alternatively, you could just make your own lip scrub…it's not as hard as you may think!
1: Use a small pot with a lid or egg cup to hold your scrub mixture.
2: Add 1 tablespoon of Honey.
3: Add 2 tablespoons of Sugar.
4: Mix together well and apply to your lips.
5: TRY NOT eat this magic mixture. If you can, keep it on for 3-6 minutes.
6: Use your fingers to massage into the lips and the sugar will remove dry skin from the lips by exfoliation.
7: Remove with a warm damp cloth and Ta Daaa! You will be left with smooth plumped moisturised lips, ready for your choice of lipstick.
If you haven't got the time or the inclination for a DIY scub, check out my favourite lip scrub – Fresh, Sugar Lip Polish Exfoliator, £12. It's a must have in my kit.
The best lip balms to rehydrate dry lips
After exfoliating the lips, rehydration is key, and if like me you have a lip balm in every pocket then you will love these suggestions of mine below:
Glossier's Balm Dotcom lip balms are kit and pocket staple. The Mint and Coconut flavours are tasty and come out clear when applied, the others have a slight tint to add some subtle colour. They are all formulated with nature's heavy-duty moisturisers Castor Oil, Beeswax, and Lanolin resulting in intense hydration and no cracks to be seen.
Burt's Bees are a classic when it comes to lip products and they don't cost a fortune which is always a win. The Burt's Bees Lip Butter, £4.99 is just amazing and I absolutely adore the Rosemary and Lemon flavour. They come in a range of botanical 'flavours' that are enriched with Shea and Cocoa Butter to lock in hydration. Simply apply to your lips and let the nourishing lip butter do its work.
I love the Ultra Violette, Sheen Screen Hydrating Lip Balm SPF 50, £16.50. It's an ultra-nourishing lip balm with high-factor sun protection, what's not to love? The shade range is also vast and some have a great pigment for a pop of colour, which is great for when you don't have time for a full lip look. I use this SPF lip balm regularly whether I'm in a hot or cold country as SPF is essential not just for your face, but for your lips too!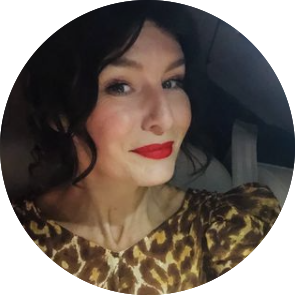 Patsy O'Neill
Makeup Artist and Beauty Consultant
@patsyoneillmakeup