Ciler Peksah, Holly's hair stylist explains how you can enjoy the freedom of holiday hair, all year round…
… with beach sprays and leave-in conditioners to create that tousled beachy look with minimum effort!

 

Sea Salt Sprays

I love the IGK Beach Club, Volumising Texture spray, £24. The combined ingredients trick your hair into thinking it's been at the beach all day, giving it that healthy sun-kissed glow and volume – without the sand between your toes! With its salt-free formula, this spray is weightless and has added UV protection. It's Sulphate and Gluten Free too and suitable for vegans. For best results use this spray on dry hair at a 12" distance.

This KMS, Hairplay Sea Salt Spray, £20.10 contains salt from the Dead Sea to give you the most natural, wavy 'just out of the ocean' look. Using this spray on towel-dried or air-dried hair adds texture and animates waves and volume. It's a good spray to use all over the hair to give extra grip if you have fine hair or if you want to give an up-do staying power.  

This OGX, Texture and Moroccan Sea Salt Wave Spray, £7.35 provides you with a two in one formula. You have the sea-salt texture ingredients which give you your 'beach babe' hair, but also the shine and softness you need for a healthy-looking mane. Apply this product onto wet or towel-dried hair, spritzing it all over, according to the thickness and length. Then use your fingers to scrunch it in and allow to air-dry to create natural waves. If you want to create big wavy beach hair, use a diffuser. You can always add more product afterwards if you feel it's needed.

IGK Beach Club Volumising Texture Spray

KMS Hairplay Sea Salt Spray

OGX Texture and Moroccan Sea Salt Wave Spray

 

Leave-in Conditioners

It's a 10, Miracle Leave-in Keratin, £19 is the gift that keeps on giving and leaves you with real WOW factor. It helps build keratin, keeps your hair hydrated, whilst helping to detangle and de-frizz (perfect for summer). Spray onto wet or towel-dried hair and you'll start to see a real difference with a just few pumps. This product is super versatile because it can be used on all hair types.

Aussie, Miracle Hair Insurance Leave-in Hair Conditioner Spray, £4.69 leaves your hair bouncy and full of life. This spray is wonderfully quick and easy for on the go detangling, protection and controlling the dreaded frizz! 

Spray evenly through wet or towel dried hair, then brush or comb it through and go about your day. It's as easy as that!

 

My Hair Tip Using an empty spray bottle, mix half of your favourite conditioner or hair mask with 10 pumps of hair oil – NOT SERUM – and top up with enough water to activate the spray. Shake well to mix and use overnight for a morning hair miracle!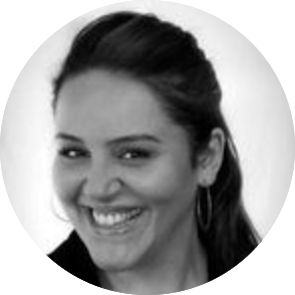 Ciler Peksah
Hair Stylist and Consultant
@cilerpeksah_hairstylist