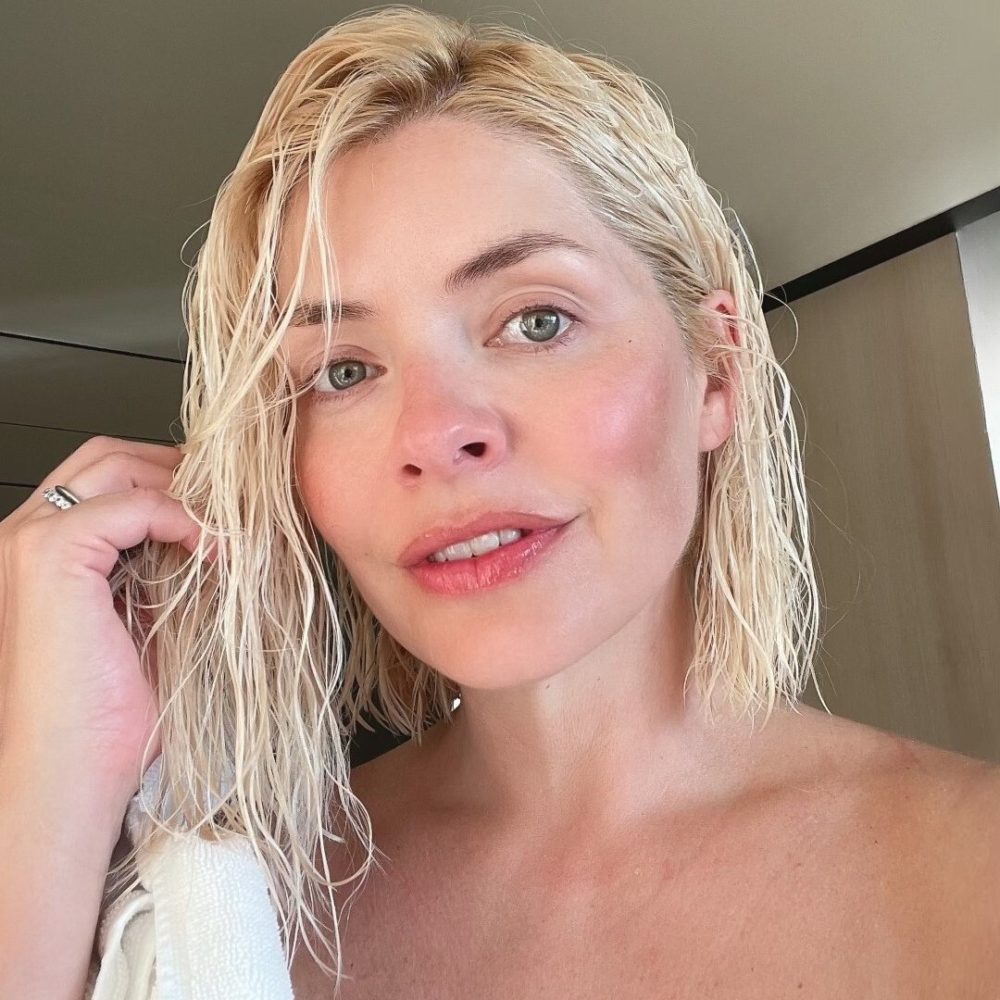 Our WYLDE Style hair guru, Ciler, is here with crucial advice for how to protect your silky locks this summer.
I adore the sunshine as much as the next person, but as a hairdresser, I see the havoc the summer months can wreak on our hair. Just as we prioritise protecting the skin on our face and body, it's crucial to extend the same care and attention to the top of our heads! We all crave sun exposure for some vitamin D and a much-needed mood boost, but there is a catch. Sun damage to the hair and scalp may not be a primary concern for many, but let me assure you, it can be just as harmful as burning your skin.
Tell-tale signs of sun-damaged hair…
Hair feels dry and brittle
Signs of breakage and split ends
Hair appears thin and frizzy
Loss of elasticity meaning styling won't hold
If this is you, you are not alone. Sun damaged hair and its side effects are pretty common since most people tend to forget about SPF protection for this area. Long periods of sun exposure damages hair shafts and strips it of Keratin, the natural protein that keeps our hair looking fabulous. Once that protein gets damaged, the sun's rays are able to penetrate easily, leaving us with dull, brittle, damaged hair. Even more painful is a burnt scalp, and if you've never had one, trust me when I say, you don't want one!
That said, not all sun exposure is bad, just be wary of how long you let yourself bake in the sunshine – and here are some products I love that can help…
The best products to protect your hair from UV rays
Calypso, Sun-Sea Hair Protection With Argan Oil 100ml, £3.99 works to protect your hair from sea and sun damage. The UV filters also help to reduce colour fading and protect from sunlight. It contains Argan Oil which helps to rehydrate your hair, plus keratin to help repair your hair too.
Charles Worthington, Sunshine UV Protection Leave-In Spray Takeaway, £2.99 contains smoothing actives and moisturising Moringa Seed Extract, helps to protect hair from harmful sun exposure on the beach or after a swim. Suitable for coloured hair, just spritz onto wet hair and comb through to protect throughout the day. I love these flight-friendly travel-size products too as they're perfect on the go!
How to prevent your hair colour from fading
If you colour your hair, you'll have definitely experienced it fading or changing colour following sun exposure. The scientific reason for this is that sunlight oxidises Melanin into a colourless compound which results in your hair colour fading/appearing lighter.
What I tell my clients before they go on holiday
Before my clients go away, I always recommend to do one of two things;
1. If they are only away for a short time, delay any hair colour work until after they are back.
OR
2. Book in for a colour correction treatment on their return!
In the meantime, you might find these product recommendations useful…
Moroccanoil, Prevent and Protect Spray, £23.95. This on-the-go spray fortifies locks and delivers protection against everyday factors like pollution, UV and thermal damage that cause colour to fade or become brassy.
Bed Head By TIGI, Colour Goddess Shampoo for Coloured Hair, £4.33. This colour protection system has been tailored with professionals to care for and revive chemically treated hair and enhance colour vibrancy. Its oil-infused to help with colour maintenance, deeply cleanse, nourish and smooth so hair is left refreshed, healthy and frizz-free.
Madara, Colour and Shine Conditioner, £12.95. This colour preserving conditioner with enriching Northern Linseed, Horse Chestnut and Plantain deeply nourishes and protects treated and coloured hair.
The best chlorine-protection hair products 
Our hair is at its most vulnerable and weak when wet. Water makes your hair porous, resulting in breakage and split ends. In an ideal world, we'd all wear a swimming cap in the pool or the sea and use a fresh water shower for a full body rinse – but I realise this is both unlikely and unrealistic!
We all know that Chlorine is not our friend, but combine it with sunshine and you get dehydrated, frizzy hair that's most noticeable on the lengths and ends. Chlorine strips our hair of its natural oils resulting in a tangled mess you struggle to comb through. Here are some of my current favourite products to combat this.
Philip Kingsley, Swimcap Water Resistant Mask, £20, was originally developed by Philip Kingsley at the request of the first US Olympic Synchronized Swimming Team. Designed to be water-resistant, it offers UV protection to your hair when sunbathing and swimming and prevents-colour fading.
TRISWIM, Shampoo Lime/Tropical Mango, £10.99. Have you ever wondered how swimmers take care of their hair after everyday swimming and exposing their hair and skin to chlorinated water? Well TRISWIM as a brand is famous for products that remove chlorine and salt from the hair and skin. The also do a great conditioner.
Neal and Wolf, Daily Cleansing Shampoo, £14.75. This is a brilliant daily use shampoo infused with silk and milk proteins to boost vital moisture and reduce flyaway hair. These silk proteins prevent the bonds from breaking down whilst leaving the hair soft, silky and moisturised, whilst liquid Shea Extract delivers brilliant shine.
How to protect your hair from seawater damage
I adore being by the sea and I especially love what sea water does to the fullness and texture of my hair. Seawater is full of natural vitamins and minerals like Potassium, Sulphur, and Magnesium, and even acts a natural exfoliant. I often massage my scalp once the seawater has dried, to capitalize on this natural exfoliant to clean and stimulate the roots, encouraging hair growth and unblocking pores. BUT, there is also a massive downside to this because saltwater is hugely dehydrating. This lack of moisture makes your hair feel rough and dry, causing breakage to the cuticles, which could potentially result in dandruff.
My holiday tip
Even though I'm in the sea every day, I don't wash my hair with shampoo every day. Instead, I just rinse it under the shower and apply a mask all over for 10/15 minutes. Then I lightly rinse it. This means I end up with nourished, hydrated hair without losing any of that beautiful beachy wave!
How to avoid over-washing your hair
Look, I get it…the temptation to wash your hair more frequently in the summer is hard to resist, but let me tell you, excessive washing can be a bigger issue than you realise. Sure, shampooing is necessary to keep our scalps and hair clean, but I'd advise against working the shampoo into the lengths and ends of your hair too regularly, as this can lead to additional damage.
When you over-wash, you strip away all those essential oils that your scalp and hair need. The result? A dry, brittle, irritated and itchy scalp. By cutting back on washing, you allow those natural oils to work their magic, leaving your hair looking shiny and healthy which is why those oils are so crucial. Another downside of frequent washing is that it can actually make your hair more greasy. Constant exposure of the cuticles to water and shampoo can throw things off balance.
Hask, Biotin Boost Shampoo, £7, is infused with Biotin, Collagen and Coffee to help promote stronger, thicker-looking hair.
Milk Shake, Energizing Mint Shampoo, £7.20, is an active formula, rich in natural plant extracts: Raspberry, Mango, Papaya, Sage, Peppermint and Blueberry, which strengthen and heal hair. Nutritional action is provided by Milk proteins.
Protection against oil damage
Never use oils on your hair when exposed to the sun…please!
Years ago, I can remember one of my clients arrived back from holiday very pleased with herself because she'd been following my advice about applying treatments every day. When I started to section her hair, I saw that it was oddly short at the front and when I asked her if she'd attempted to cut it herself, she exclaimed NO! It transpired that she had been covering her hair in olive oil every day and sitting in the sun with no hat – thinking it would be nourishing. I almost passed out!
So, my big ask is, please, never ever use any form of oils in your hair if you are in the sun and where possible, wear a hat!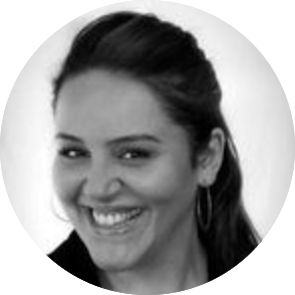 Ciler Peksah
Hair Stylist and Consultant
@cilerpeksah_hairstylist