As a hairdresser, it's safe to say my tresses have been through the whole rainbow over the years – especially in my younger days…what else is a trainee hairdresser supposed to do when no one offers themselves up as a model?! I must admit, my parents were mortified when I took on the role of being my own Guinea Pig, turning up for lunch with strands of purple through my hair. But no one look lasted very long, before I would start working on trying to reinstate my natural colour the following week. This perpetual cycle of dying my hair was not surprisingly very damaging, often resulting in the ends of my hair taking on an inky/green colour as I jumped between dark shades and light.
So now you've heard about my experimentational life as a hairdresser, you can imagine all the mythical remedies I've tried along the way. For me to wholly debunk or confirm the following myths is a tricky one as everyone's hair and body reacts differently. I would advise to always approach every new treatment with caution. Whether it's a new scalp serum or Apple Cider Vinegar you're applying, always start by carrying out a patch test on your own scalp/skin before going the whole hog – just in case of allergy or sensitivity!
Q1: Does washing up liquid really lift unwanted colour from your hair?
I have tried this and it did actually lift my colour slightly although with HORRENDOUS DRYING consequences.
Warning: I would not advise this DIY method as the chemicals in the washing-up liquid completely strip your hair of natural oils and Keratin, leaving it a dry, frizzy mess in dire need of multiple intense hair treatments to bring it back to health.
Q2: Can washing your blonde hair with Tomato Ketchup combat green 'swimming pool' hair?
Most blondes end up with a green hue after a holiday spent swimming in a Chlorine pool. On a colour wheel, red is opposite green, which is why you need a red coloured product to neutralise a green tinge (exactly as you would use a green concealer to tone down skin redness). Tomato Ketchup can be a quick fix when applied for about 20 minutes (if you can bear it – it's absolutely horrendous!), but I would always recommend getting your colour professionally fixed by a hairdresser.
Warning: If you have very porous hair, the ketchup might actually stain your hair red, so beware. And I won't even mention the nausea-making smell that comes from dousing your whole head in ketchup…
Alternative products:
Aussie Hair, SOS Blonde Giftset, £28 (currently £15 on Amazon). Infused with Australian superfruits, this shampoo, conditioner and deep treatment leaves blonde and silver hair bright and hydrated.
UltraSwim, Chlorine Removal Shampoo, £13.99 gently removes chlorine and chlorine odour with just one use. Fortified with humectants, moisturisers, Vitamin E, AloeVera, its suitable for all hair types, to restore and repair chlorine exposed hair.
Q3: Can you lighten your hair with lemon juice?
Yes, BUT at a dehydrated price! Growing up I spent summer holidays with family in Cyprus, and part of our morning routine would be to spray lemon juice on our hair. The lemon juice lift can create a natural ombre look and works best on lighter hair shades. The natural Citric Acid is a lot gentler than bleach (and cheaper than a trip to the hairdressers). BUT, don't forget that this process is still a form of colouring, therefore you feed your hair with intense hydrating products and nutrients to protect against damage.
My advice: The easiest way to apply it is to squeeze fresh lemon juice into a spray bottle. If you're worried about using pure lemon juice, you can mix 2 parts, lemon juice with 1 part water.
Alternative products:
The John Frieda, Sheer Blonde Go Blonder Controlled Lightening Spray, £7.99 is heat activated and promises to lighten your blonde by up to two shades in typically 3-5 uses. Formulated with Citrus and Chamomile to help gradually lighten hair for radiant blonde tones.
Q4: Is it bad for your hair to wash it every day?
 I wouldn't recommend washing your hair every single day. I have wavy/curly hair with an oily scalp, which helps my hair stay healthy, but I do need to make sure I wash it often enough – which for me is 2-3 times a week. I also colour my hair every 4 months so I need to take care of it, and the natural oils help to keep the moisture in preventing it from becoming dry or brittle. If you have fine hair, I would advise washing it every other day at the most. If you have curly hair or chemically treated hair, washing your hair 1-2 times a week is enough. If, like me, you have a very oily scalp, you need to do it more often to keep the pores in your scalp open and prevent hair loss.
My advice: I tell most people is to use a hair mask instead of a conditioner, which I leave in while I brush my teeth, exfoliate my skin and wash my body. I reckon the mask is in my hair for about 7 minutes, which is more than enough time if you are doing masks regularly. If you have dry, thin hair that struggles to grow, click here for advice that will help you.
Alternative products:
Pureology, Hydrate Shampoo and Conditioner Duo, £36.56 utilises the brand's patented Antifade Complex®, which contains a UV filter, vitamin E and sunflower seed. These ingredients come together to guard against environmental aggressors that accelerate fading leaving locks sleek and shiny.
Matrix Biolage, Total Results Moisture Me Rich Shampoo and Conditioner Set, £16.80, is rich in restorative properties, including Glycerin, a humectant that works to add moisture and maintain it between washes. The mixed Fibre Gloss Technology helps cleanse hair as well as moisturise it, gently softening the scalp. Use daily, to keep hair feeling soft, lustrous and invariably revived.
Goldwell, Dualsenses Scalp Specialist Deep Cleansing Shampoo, £13.70, purifies limp, greasy hair with a targeted treatment specifically developed to refresh the scalp and strengthen hair. Boasting built-in colour protection with the proprietary FadeStop technology, the gentle formula effectively cleanses hair; removing product build up, excess sebum and chlorine with Zinc PCA helping to regulate oil production to tackle greasiness in-between washes for longer lasting results.
Q5: Will brushing 100 times a day keep hair healthy?
No. Brushing your hair that many times a day will cause damage through friction, especially if you have fine, brittle hair.  A few gentle brush strokes a day with a natural bristle brush ON DRY HAIR (hair is more fragile when it's wet so can break), will help to stimulate scalp circulation and distribute natural oils from roots to tips.
Q6: Does shampoo become ineffective when your hair gets used to it?
It's far more likely that your physical needs have changed, as opposed to a product suddenly becoming ineffective – unless the brand has changed the formulation! Just as our skin changes as age, so does our hair. Aging and hormone levels play a big part in these changes, but you should also take into account other external factors. Are you now colouring your hair differently, have you moved to a different climate, are you using more heated styling product? All of these factors (and more) contribute to how effective your favourite shampoo is. Have a think about your life as a whole and then find your perfect match. It's out there! Here are some of my favourite sulphate and paraben-free shampoos.
Q7: Do regular trims help your hair to grow quicker?
This isn't true. Your hair grows from the root follicles – and has nothing to do with what's being done to the ends! What I will say is that regular trimming keeps hair looking healthier by trimming off the split ends, preventing them from travelling higher up the head.
Q8: Can Apple Cider Vinegar make your hair shinier and less frizzy?
In a word and in my experience – Yes! As a hairstylist I know the importance of ultra clean hair for my clients. If the hair isn't fully clean, the hair style we create won't last anywhere near as long.
A trick I've used ever since I was a trainee is to work approximately 5ml Apple Cider Vinegar into the hair and leave for about 5 minutes before rinsing with cold water. This leaves your hair shiny and less frizzy because the apple vinegar lowers the PH scale on your scalp leaving it more balanced. It also closes and smooths the hair cuticles to keep in nutrients and moisture.
If your hair is dry I would try not to do this often, but if you have an oily scalp you can do this more frequently to help with build-up. Removing excess oils will also create volume as it reduces the weight at the hair root!
Alternative products:
OGX, Clarify & Shine Apple Cider Vinegar Shampoo, £3.99, gently clarifies to help eliminate residue and build up. An uplifting blend with Apple Cider Vinegar helps to balance the scalp, remove unwanted oil and leave hair super clean and shiny.
dpHUE, Apple Cider Hair Rinse, £32, is a shampoo substitute that cleanses without washing your colour down the drain.
Q9: If you pluck a grey hair, will 10 grow back in its place?
I am happy to confirm that this is a complete myth and your grey hair will not grow back with vengeance. Your hair will not turn grey in that area until its own follicle pigment cell dies. And on a separate note…OUCH!! I cannot understand why people think this is a good idea. It makes me squeamish just thinking about it.
If a rogue strand annoys you, simply cut it as near to the root as possible as plucking them will only cause trauma to the follicle, and if it gets infected you cause hair loss in that area which is the last thing you want.
Alternative products:
Vegamour, GRO Ageless Anti-Gray Hair Serum, £68 is a clean, age-defying, plant-based hair serum that claims to reduce the appearance of grey on new hair growth, renewing colour and shine to greying strands in as soon as 90 days.
ThickTails, Stimulating Hair Shampoo, £19.99, is infused with Caffeine, Biotin, Saw Palmetto and natural DHT blockers to thicken thinning hair and help to prevent hair loss and stimulate hair growth.
Q10: Is washing your hair with beer good for it?
Truth: Now this is something that I had my doubts about! I have to say there is no clinical evidence that this is true, but I have been informed by my Irish friends that Guinness contains plenty of nutritional benefits such as B-Vitamins, fibre, and antioxidant components. They swear by it as a rinse treatment to achieve a healthy, shiny mane and aid in hair growth.
My advice: I haven't actually tried this one myself – but I have read that if you're going to give it a go, use non-alcoholic beer as the alcohol content is drying.
Alternative products:
Kit-sch, Rice Water Shampoo Bar, £15, is formulated with rice water to help repair damaged hair follicles and prevent split ends.
Beauty Pie, Super Healthy Hair Mask, £10 members/ £40 non members is a super indulgent Argan Oil hair treatment, that contains hydrating Hyaluronic Acid, a strengthening Keratin-like vegan blend and healthy-hair powerhouse Panthenol (Vitamin B3) to bring thick, coarse, dehydrated or sun-damaged locks back into line.
Beauty Pie, Super Healthy Hair Shampoo, £9 members / £25 non members is for normal-bodied, heat or colour-processed hair. This perfectly-balanced sulphate-free shampoo lightly rehydrates, softens and makes damaged hair shinier and stronger in one wash. Infused with Colour-Plus Amino-Acids and Lustreplex shine enhancers, with MoisturePlump-G to minimise light frizz, while soothing your hair and scalp.
Epres, Bond Repair Treatment, £46 is a spray-on bond repair treatment that penetrates deep within the hair's structure, delivering softer, shiner hair. Biodiffusion™ patented technology continues to repair each strand even after the hair is dry, targeting mechanical, chemical and thermal damage.
Let me know if I've missed any and I'll add them in x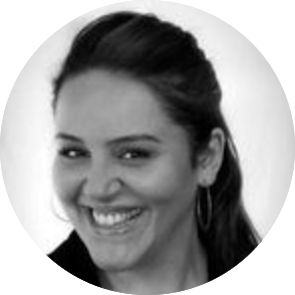 Ciler Peksah
Hair Stylist and Consultant
@cilerpeksah_hairstylist