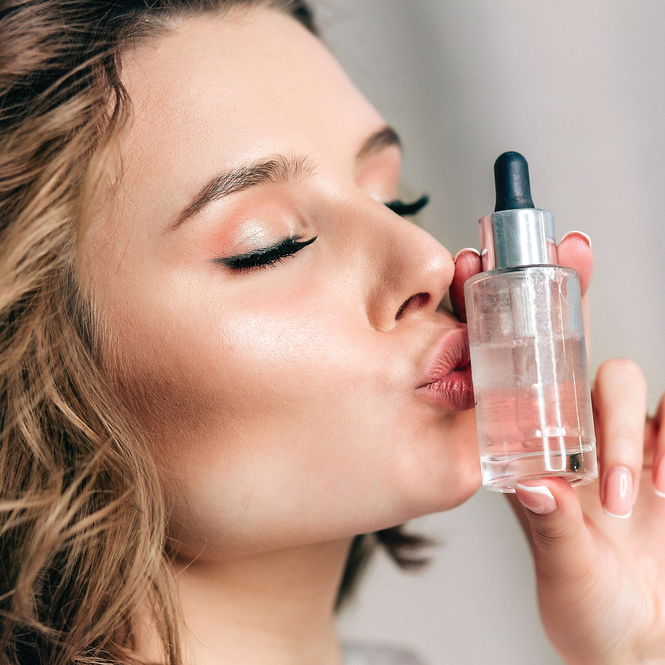 WYLDE MOON's skin-guru, Ateh Jewel, chooses her top 7 beauty buys that totally justify their online buzz.
In an age where the beauty industry is more saturated than ever and we are all looking after the pennies as well as the pounds, the way we spend on beauty is more important than ever before.
When it comes to beauty trends and viral brands, are they really worth the hype? The allure of perfectly curated Instagram feeds and viral TikTok sensations can often lead us down a rabbit hole of seemingly ground-breaking beauty products. Yet, beneath the surface, how many of these products truly live up to the hype?
Join us as we delve into the world of viral skincare products, separating the marketing mirage from the beauty gems that deserve the spotlight.
In an era where conscious spending is valued more than ever, our journey to uncover the genuine gems in the realm of viral beauty trends is not just about finding the next 'big thing.' It's about making informed decisions and being empowered by our choices, in a market where we are inundated with so many options. So, enjoy the products that I think really are worth the hype!
The La Roche-Posay Cicaplast B5 is a viral skincare gem for a reason. It's not your basic product; it's like a multitasking one-stop shop. Whether you have chapped skin, rashes, or minor injuries, it's your go-to. Suitable for the whole family, its star ingredient, panthenol, soothes and helps to jumpstart your skin's healing process.
With antibacterial powers to fend off infections, it's perfect for bumps and bruises. Dermatologically tested, it's gentle enough for sensitive skin, even babies. No frills – no fragrances, no parabens, and won't clog pores. If you want a versatile skin saviour, Cicaplast B5 is it.
I'm obsessed with this lip mask which I also use as a lip balm. It's not your average lip balm, this mask is all about helping giving you dreamy, soft lips while you catch some zzzz's. The magic is in its intense moisture. What's the secret? A berry fruit complex with pomegranate, grape, and raspberry juices, all teaming up to help supercharge lip hydration.
Coconut Oil makes your lips soft and smooth over time, and Vitamin C brings in antioxidants to keep your pout healthy. It's as simple as applying it before bed and letting it work its magic while you snooze.
This iconic powerhouse is loved by beauty editors and Tik-Tokers alike as it's all about giving your dry skin the love it deserves, the natural way. Weleda has built a reputation for sustainability and natural ingredients over 100 years and Skin Food is packed full of extracts from certified organic plants and essential oils which can be used on both face and body helping to leave skin soft and soothed.
It's said that a tube flies off the shelves every 11 seconds, worldwide.
My 12 year old twin daughters are obsessed with this trending and popular viral brand. It's worth the hype as it's pure body bliss in a jar. This fast-absorbing cream helps to nourish and smooth your skin with a touch of shimmer to top it off. Loaded with caffeine-rich Guarana and a Brazilian blend of skin-loving ingredients, this body cream melts into your skin and leaves it looking oh-so-smooth.
But let's talk about one of the biggest reasons behind this hit product – the scent, which smells like a beach holiday. It's like a delicious blend of salted caramel and pistachio that you won't be able to resist. This product also gets bonus points for packaging. The box is kind to the planet, made from 80 percent Forest Stewardship Council-certified recycled materials.
This daily moisturiser is like a refreshing glass of water for your skin with its unique gel-cream texture that absorbs instantly, helping to leave your skin feeling soft and hydrated. What makes it special? It's all about that blend of carefully chosen actives that work together to restore your skin.
The tri-ceramide complex, featuring ceramides, cholesterol, and fatty acids, teams up with niacinamide and antioxidant-rich green tea. This dream team supports your skin's essential barrier function, drawing in and locking in moisture for optimal cell function. It's like a cool gel with the long-lasting hydration of a cream. It's dermatologist tested and approved, plus oil-free, non-comedogenic, alcohol and fragrance-free, and proudly vegan and cruelty-free.
In just ten minutes, this powerful mask helps to transform, revitalise and tone. This scientifically crafted formula combines a potent blend of 30% alpha hydroxyl acids (glycolic, lactic, tartaric, and citric) with 2% beta hydroxyl salicylic acid, all meticulously pH balanced for maximum effectiveness. Together, they help to exfoliate your skin's surface, unclogging pores, and enhancing texture.
The addition of Tasmanian pepperberry brings soothing relief, while a hyaluronic acid cross-polymer deeply hydrates. And to top it off, black carrot extract adds a radiant touch, promoting revitalised, glowing skin. It's also vegan.
This best-seller and beloved iconic cleanser offers a versatile cleansing experience like no other. It isn't cheap but as a balm, it nourishes; as a cleansing oil, it effortlessly removes makeup and has great slip for facial massage and is a sensorial pleasure to use as it's infused with a divine blend of nine essential oils, including lavender, chamomile, and eucalyptus. It's like a spa day in a jar. It's free from mineral oils and packed with rose and mimosa waxes, along with elderberry, starflower, and optimega™ oils.
The result? Skin feels deeply cleansed, soothed, and super-soft.