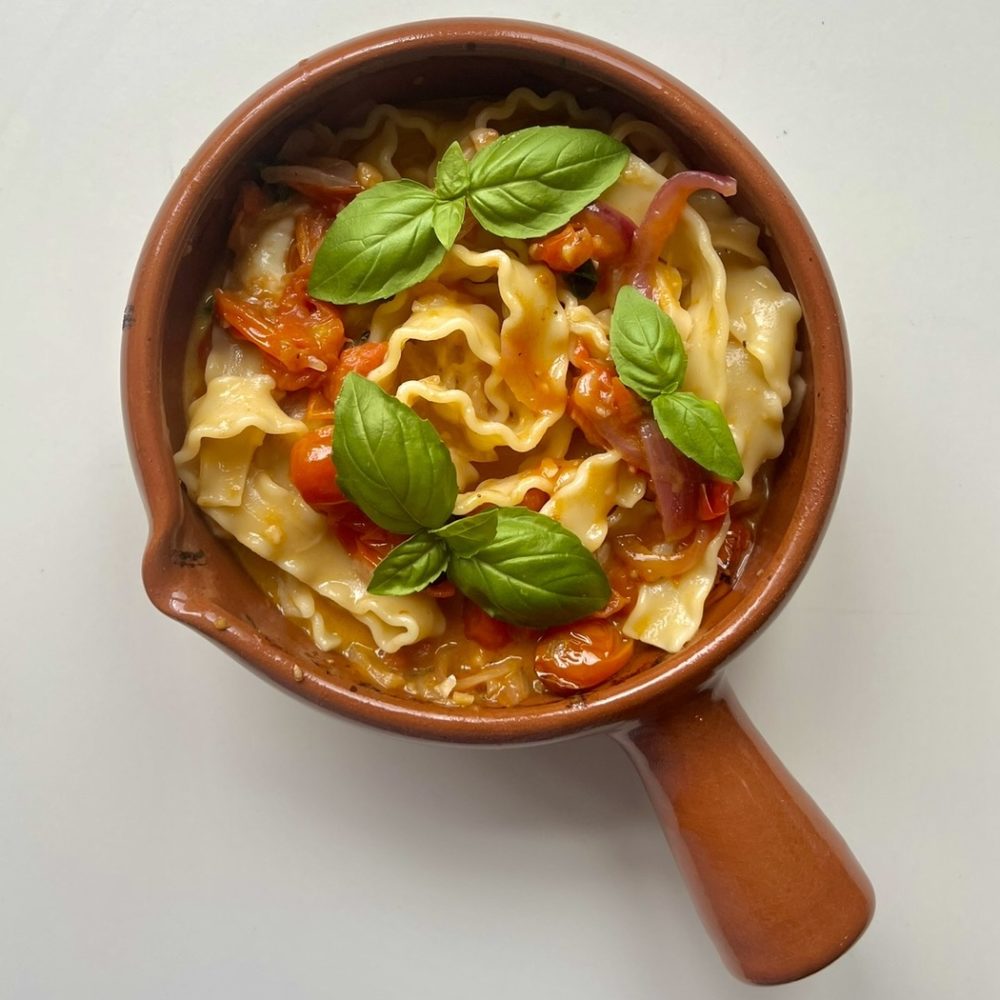 A simple dish that requires little effort, but results in a tasty and comforting meal for two.
Ingredients
1 red onion, sliced
2 garlic cloves, sliced
1 tbsp olive oil
Pinch salt
Pepper to season
A big handful of cherry tomatoes
2 tsp balsamic vinegar
1 tsp sugar
10 fresh basil leaves
1 chunky ball of mozzarella
150g Mafalde pasta (or linguine would work too)
Method
1. Drizzle your oil into a pan and add in your onion and garlic. Fry on medium heat for 5 minutes.
2. Preheat your oven to 180C fan.
3. Add your salt, pepper, tomatoes, balsamic vinegar, and sugar into the onion and garlic pan. Cook for 15 minutes stirring regularly.
4. Pick some fresh basil leaves and toss them into your mixture. Transfer to an oven proof dish, tuck in your mozzarella ball, drizzle with a bit more oil, and bake for 10-15 minutes.
5. Meanwhile, cook your pasta to packet instructions in salted water.
6. Remove your baked tomato mozzarella from the oven, drain your pasta, combine the pasta and the deliciously cheesy baked tomato mozzarella and enjoy!
If you're looking for more delicious cheesy pasta recipes make sure you check out this incredible one-pot halloumi and tomato penne recipe.