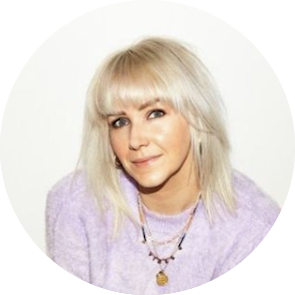 Emma Lucy Knowles is not only our resident WYLDE ENERGY columnist, but also an author, a hands-on healer, a crystal reader and a meditation teacher.
Holly has loved working with Emma Lucy over the years and wanted to share her powerful healing skills with the world.
This month, Emma Lucy is teaching us all how to take a moment of calm for ourselves with two different breathing techniques. She's also giving us insight into October's gorgeous crystal of the month, Carnelian.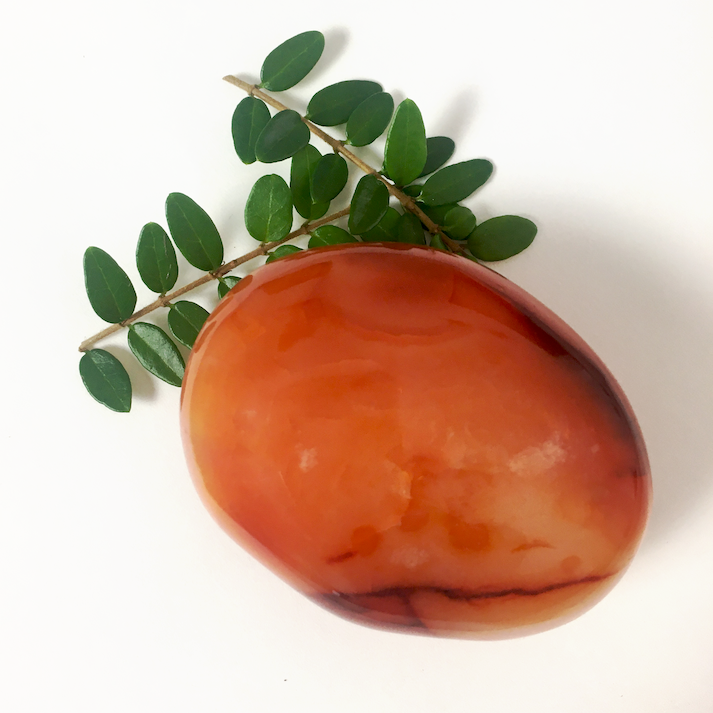 Crystal of the Month
Carnelian
Every month sees a new energy, a fresh vibration and frequency. To celebrate that magic and to allow you to make the most of it, we're bringing you a crystal of the month. Watch this space!
It's time to shed some layers, to harvest what you have been busy planting this year and to feast on it! Most importantly, it's about ensuring that you can enjoy that yummy energy after all of the heavy lifting that we've come up against this year.
Your being will be so busy this month when it comes to mind, body and spirit. This is why now is the time to bring in a strong flame to fuel your fire and that comes in the shape of one of my absolute hero pieces, Carnelian. I always say that Carnelian's vibe is like Tigger from Winnie the Pooh – bouncy, bouncy, bouncy – the coffee hit you didn't know you needed in the morning.
Carnelian brings a natural high and vitality, firing up without burning out. Enjoy it!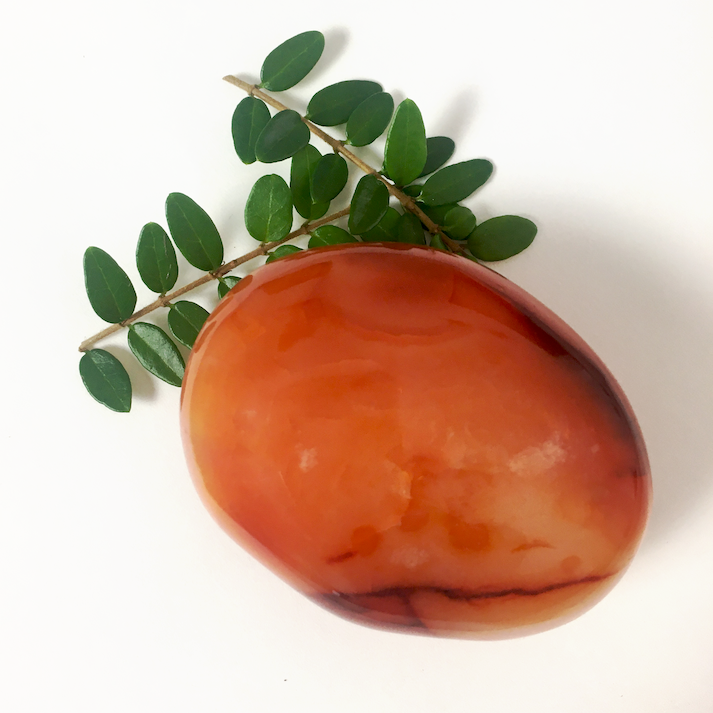 Meditation practice
Meditation, for me, is what you make it. It's about finding a way to practice what feels good to you, rather than what your ego tells you it should look like. It's a powerful time to be with yourself, to ponder, to let the mind wander. In tending to our spiritual garden, we allow ourselves a chance to experience and see the bliss and the benefits of finding peace and some stillness within – and then translate that to the world around us.
It's very important that we build different techniques to calm and focus the mind – ones that we can call in when we're out in the loudness of life as well as when we're sitting in the peace and loving sanctity of home.
In this video, I am sharing a technique that helps my mind when it's distracted or when I've more than a lot going on and closing my eyes actually makes the noise louder rather than softer. This practice pulls on the breath as our go-to meditative tool but also focuses the mind's senses by giving the human eyes something to follow. I love to use this technique anywhere: whether it's before bed, before a meeting if I'm feeling overwhelmed or just in my daily life.
Play with this and expand on it. How long can you allow the breath in and out? Have fun, follow, and expand – exactly as you feel the need.
  Tap into your breath
For some, meditation may be walking or running. For others, it's listening to music and dancing the journey in your mind. Maybe it's writing or cooking or perhaps it's just sitting in a still focus. It could be one thing one day, and something else another. I'm here to help you tap into the tools and the practices that you can use to determine how meditation might look for you.
Personally, my favourite way of getting around all of the noise in my head is to tap into the breath. It also helps remind me that great power comes from within and that I can always use what I have, right here, to focus. This first practice is one that I love and something that you can do for 1 to 20 minutes a day – whatever suits you. I do really recommend building this into the everyday and I promise that you'll see a noticeable difference.
Once you've listened to me guiding you and are ready to go it alone, set a timer and add 30 seconds onto that time each time you do it. This practice really is yours for the making.
So for now, sit back, get comfortable, and follow my voice.

  The Guided Count Meditation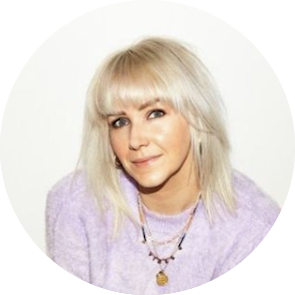 Emma Lucy Knowles
Clairvoyant, Healer, Reader, Teacher, Translator, Author and Coach
@​your_emmalucy