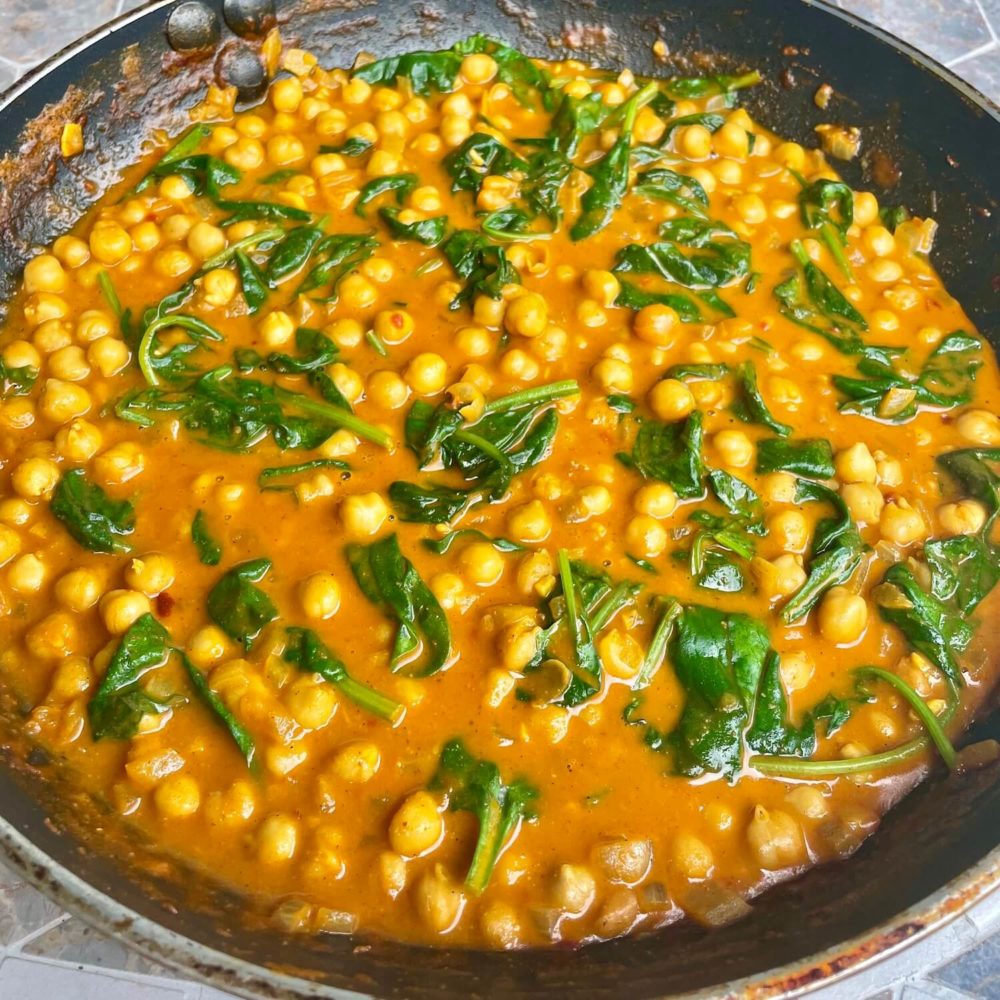 Ingredients
1 tin of chickpeas, drained & rinsed
1 tin of coconut milk
Half a brown onion, chopped
2 cloves of garlic, minced
Couple handfuls of spinach
1 tbsp tomato puree
2 tsp ground cumin
1.5 tsp curry powder
1 tsp turmeric
1/2-1 tsp chilli powder
Pinch of chilli flakes
Method
1. Fry off your onion AND garlic in a little oil for about 5 minutes on a low-medium heat until they're starting to soften.
2. Add in all of your spices and let this cook off for another minute or so.
3. Add your tomato puree and mix well, then add your chickpeas followed by the coconut milk.
4. Bring it to a simmer and let it bubble away for about 20-25 minutes on a low-medium heat.
5. Add your spinach right at the end, mix it through and let it wilt, then serve up!