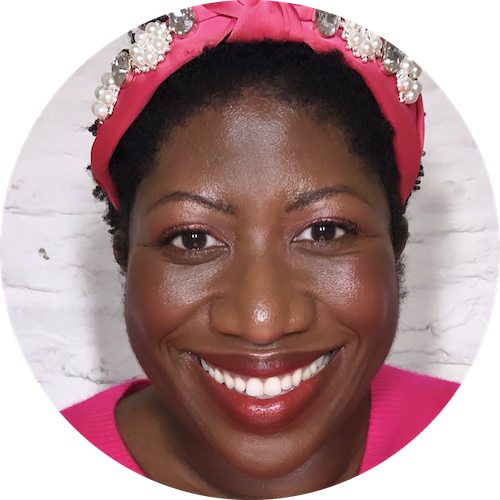 Our WYLDE Beauty columnist, Ateh Jewel, shows us how to connect through the senses, in order to truly show ourselves some self-love and care this lunar month.
February WYLDE Beauty Recommends
Connect through the senses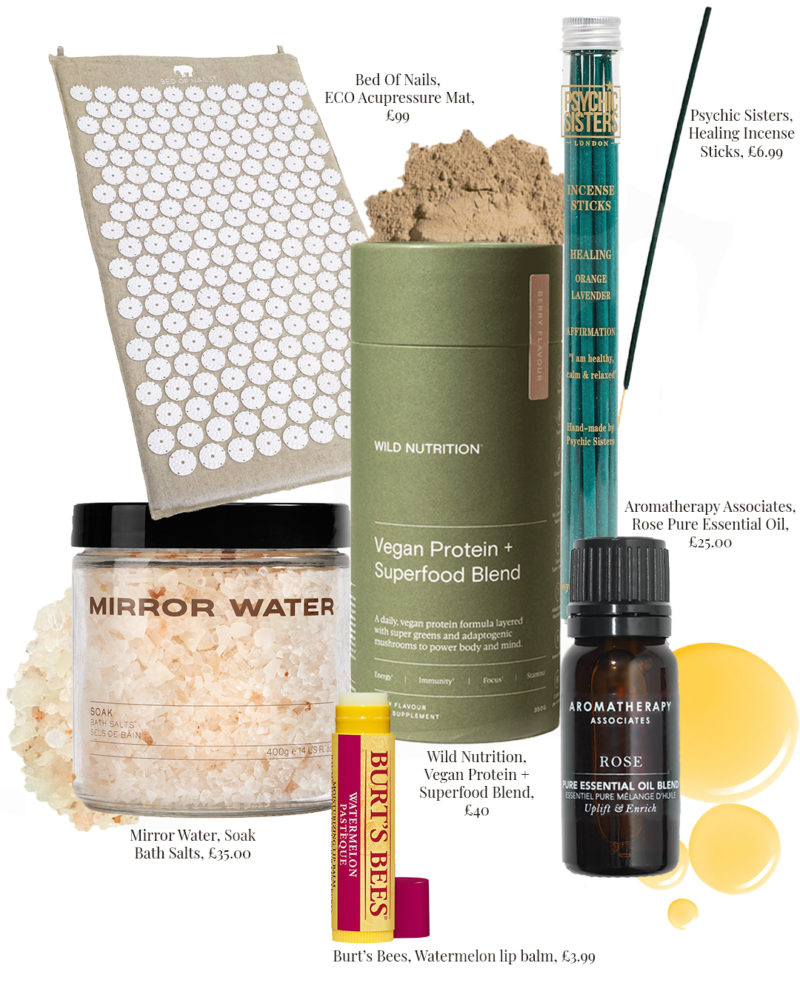 Valentine's Day is traditionally the day of romantic love; teddy bears holding red hearts and watching 'The Notebook' with tissues at the ready. We are conditioned with so many ideals and expectations when it comes to this type of sweep you off your feet / white knight kinda love, that it took me until my 40s to realise that the ultimate love affair, is actually the one you have with yourself. I spent most of my life living in my head and not my body, which is the reason why I broke it with too much sugar (Type 2 Diabetes anyone?). I learnt my lesson the hard way by seeing what happens when you don't look after yourself, so I have decided that going forward, I'm going to treat every day like Valentine's day – and the love of my life is me! To achieve this, I plan to use all of my senses to connect and tap into loving myself.
For touch, I love using the Bed of Nails, Eco Mat, £99, recommended to me by my lovely Royal Ballet trained ballet teacher, Karis Scarlette. It's expensive but it's like having a daily spa treatment. You can lie down or stand on it, and it's great for helping to stimulate acupressure points for circulation, neck and back pain, insomnia and stress. Give it a go! It feels weird but delicious, and has been used for thousands of years in the South Asia as a healing tool. Light in the Box do a similar Acupuncture Massage Mat, for £21.29.
I've been trying to be more loving with myself when it comes to the nourishment I put in my body. Like so many women I know, I have had a very toxic relationship with food. It's been my best friend, my comfort and also the enemy. So, for taste, I love nutritionist, Amelia Freer, who has worked with everyone from Victoria Beckham to Sam Smith and Boy George and is a healer and a wise woman.  She recommended I add Wild Nutrition, Vegan Protein + Superfood Blend, £40, to my morning smoothie – which has been a game changer. I now have a spring in my step on the school run instead of dragging myself around. It's incredible what a few small changes and more loving food choices can do to make you feel better, and glow from the inside out. 
Another little thing to enliven both touch and taste; I love the double whammy effect of a lip balm. I love slathering it on and find it deeply comforting. I love Burt's Bees, Watermelon Lip Balm, £3.99, which leaves your lips soft with coconut oil and beeswax, and your mouth watering with the taste of juicy watermelon.
I read somewhere, that feeling peaceful, centred and calm is the new wealth. Having a bath hits most of the senses. I love to sit in the tub and watch and listen to the running water. My spirit feels tingly with smell of the essential oil as I throw in a fist full of salts. If peace is the new wealthy, then a bath makes me feel like I'm ballin'. It's the ultimate way for me to feel relaxed, connected and happy. I'm loving influencer, Estee Lalonde's, Mirror Water range, especially Estee's Bath Salt Soak, £35. The mineral rich salts are laced with Canadian Black Spruce Oil, Vetiver, Cedar Wood and Bergamot to make you feel like you are forest bathing. Anointing yourself in this bath is the ultimate expression of self-care and self-love. 
I love the way beauty can be highly ritualised and a form of meditation. I love lighting incense sticks and seeing how quickly they can change the energy of the room and your mood. When I was 28 years old, Psychic Sister founder, Jayne Wallace, told me I would have twin daughters, conceived in October – one with blue eyes and one with brown. I didn't believe her until 5 years later, I found out I was pregnant with twins on Halloween – and my daughter, Ola has blue eyes and Adanna has brown! Jayne has launched a fabulous wellness range and I love the Psychic Sister, Incense Sticks in Healing, £6.99, a relaxing blend of Orange and calming Lavender. The container has a mantra which reads "I am healthy, calm and relaxed", which is great to repeat to yourself as you sit and do some breath work as the incense burns.
When it comes to feeling blissful, I love aromatherapy. It really is nature's medicine and gift to us. Aromatherapy Associates new Rose Essential Oil Blend, £25, is delicious. Rose has been used for centuries for its uplifting and anti-depressant qualities. This isn't an old-fashioned, grandma rose, but a euphoric, cuddle in a bottle rose, which will help leave you feeling restored and hopeful.
The moment you start loving yourself and making space for yourself everything changes for the better. Beauty has always been my love language and the ultimate expression of joy. Take care of yourself and enjoy the wild love affair you are having with yourself with these fabulous healing products. You only really experience healthy, wholesome love when you give yourself space to be healthy and whole.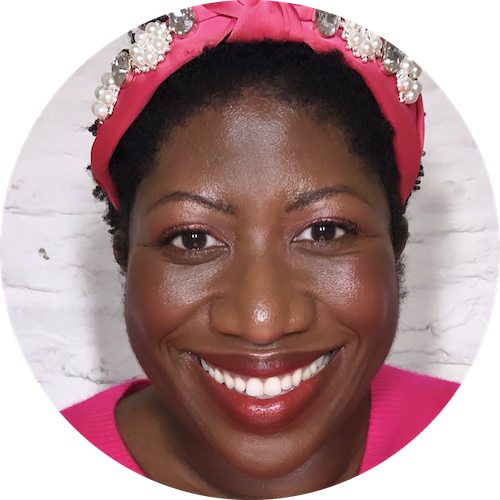 Ateh Jewel
Beauty Columnist, Award-winning Journalist and Diversity Advocate
@​atehjewel