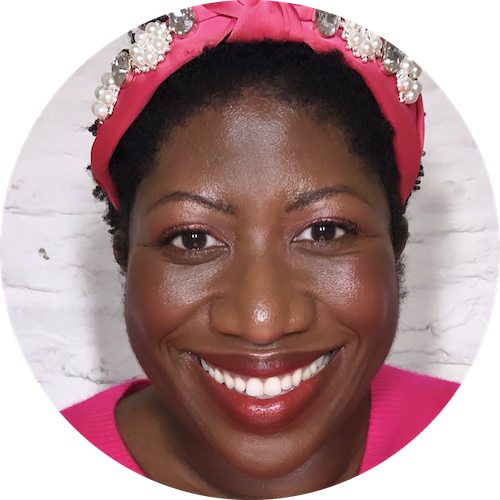 Our WYLDE Beauty columnist, Ateh Jewel, is also an award-winning journalist, broadcaster and diversity advocate.
Ateh has been a source of wisdom and advice for Holly ever since they met and she can't wait to share her knowledge with you.
This December, Ateh arms us with this inspired seasonal survival guide, for keeping calm through the Christmas chaos.
December WYLDE Beauty Recommends
Seasonal Survival Guide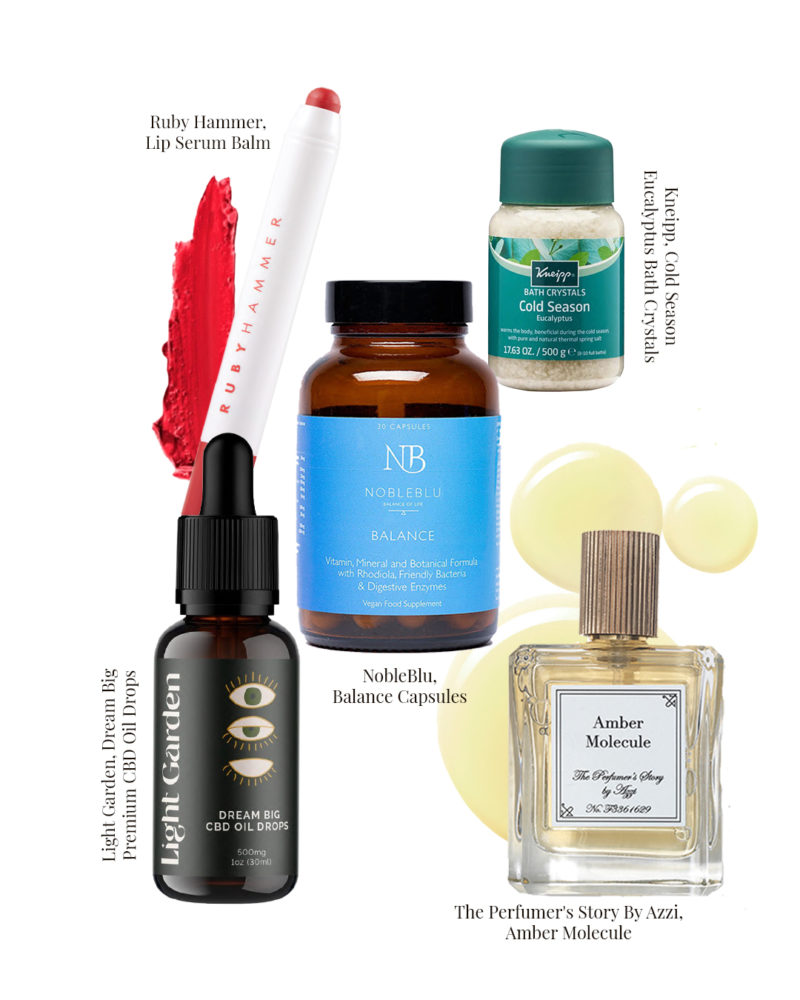 Christmas is a magical time full of cosiness, family, good food and watching lots of Christmas movies! For me, that's Love Actually, Die Hard, A Castle for Christmas (the best cheesy movie you will see in ages) and all the Harry Potters' back to back, snuggled up on the sofa.
Christmas can also be a time of anxiety over cash, as well as wondering how Covid is going to affect Christmas this year. The holidays always seem to press the accelerator pedal on festering toxic family, work and friend relationships, which have a habit of exploding during the most wonderful time of the year.
As well as how joyous Christmas can be, it's also exhausting! I always turn to beauty to heal me and give me a coat of armour to protect me. When in doubt, I always throw on a red lip. It makes me feel glam, and fuels me with a touch of Game of Thrones, Khaleesi, Queen of Dragons energy! This December I'll be reaching for Ruby Hammer, Lip Serum Balm in Red. This balmy texture offers a comforting cushiony feel on the lips. Ruby Hammer MBE is a make up artist legend and pure good vibes, and has blended her lip serum with cannabis sativa seed oil, meadowfoam seed oil and cocoa butter to help soothe and hydrate. I love the fact it's in an easy to use stick, so you can slather it on quickly while heating up mince pies. You can still feel glam even if your guests arrive a bit early, and you haven't had time to put your make up on yet! Hands up if that has happened to you?
Stress is a huge factor to deal with during Christmas, as there is so much expectation and pressure, as well as juggling work and family. It's so important to have a self-care regime, which starts from the inside, out. I was never into supplements but I learnt the hard way what happens when you don't take care of yourself – your body can literally crash. Since giving myself Type 2 Diabetes, I'm really mindful of taking care of myself, as your body is your only home. To help with energy, balance and building up your inner strength and resolve, I love Alesha Dixon's NobleBlu Balance Capsules. The fact Alesha looks even more glowy since her Mis-teeq days is a bit mind blowing. I love the fact these balance capsules are packed full of vitamin B5, B6, B3, magnesium and lemon balm (which 12th century nuns used to take to settle their frazzled nerves), which all help to promote a sense of calm and tackle stress.
I think that since lockdown, more of us have realised how unrelenting and fast paced our lives are and how much anxiety we have been living with. I always found that during the Christmas period I crashed hard, immediately coming down with a cold or feeling sluggish because my adrenals were burnt out. I think managing anxiety and stress, so you don't crash, is key. I'm also a bad sleeper. I hate to power down and fall asleep, but always lick my lips with pleasure when I do actually get eight hours of quality sleep! To help recover and get through the Christmas period feeling good, I usually have a hot bath with Kneipp Cold Season Eucalyptus Bath Crystals. I think of a bath as a treatment, and use that time to do box breathing, where I inhale for 4, hold for 4 and exhale for 4. It's deeply healing and calming, and the eucalyptus and salts make me feel like I'm in an Austrian spa, rather than my bathroom with a pile of laundry to do waiting for me outside. Carving out little moments of serenity is so good for your mental health.
Before slipping into bed, you can try journaling to help download all the mental lists you probably make during the day. You could also reach for some Light Garden Dream Big Premium CBD Oil Drops. As a child of the 80's, I always associated CBD with Reefer Madness but there is nothing in here that will leave you with the munchies. Simply place a few drops under the tongue for 30 seconds to help you gently drift into a soul-renewing deep sleep, and awake feeling recharged, refreshed with no drowsiness.
I love comfort and feeling like I'm wrapped up in cashmere and fragrance is an amazing way to help you hold onto that feeling all day. When I'm on the edge, I spritz myself with celeb perfumer Azzi Glasser's (she's created fragrances for Helena Bonham Carter and Rankin) The Perfumer's Story By Azzi, Amber Molecule. This scent makes me purr like a cat who has found a warm spot in the sun, as it's laced with heady Tuberose, warming and delicious Amber, as well as having deeply comforting notes of vanilla. When in doubt, give yourself a spritz and feel soothed and instantly comforted.
Whatever you are doing this Christmas, whether you're alone or with friends and family, please take time to love yourself and treat yourself like you would your best friend…because you are.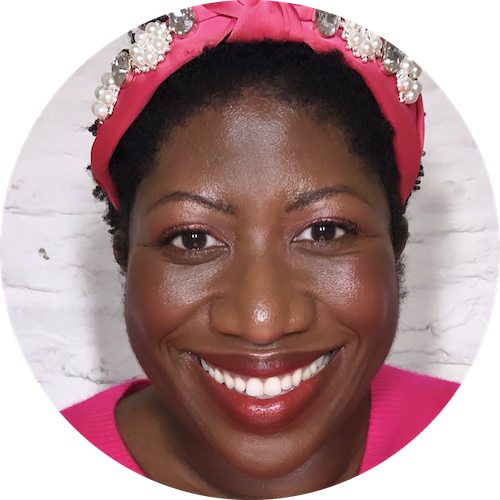 Ateh Jewel
Beauty Columnist, Award-winning Journalist and Diversity Advocate
@​atehjewel