"My Mum used to tell me 'do what makes you happy."
If you are looking for inspiring advice on believing in yourself, motivation and bouncing back meet celebrated England footballer, Lucy Bronze. Lucy, 30, whose many accolades include best women's player in the world, is preparing to take the field in next month's women's Euro 2022 tournament. In this, our happiness issue, we asked what makes her smile, apart from the prospect of the Lionesses becoming champions of Europe on July 31, of course.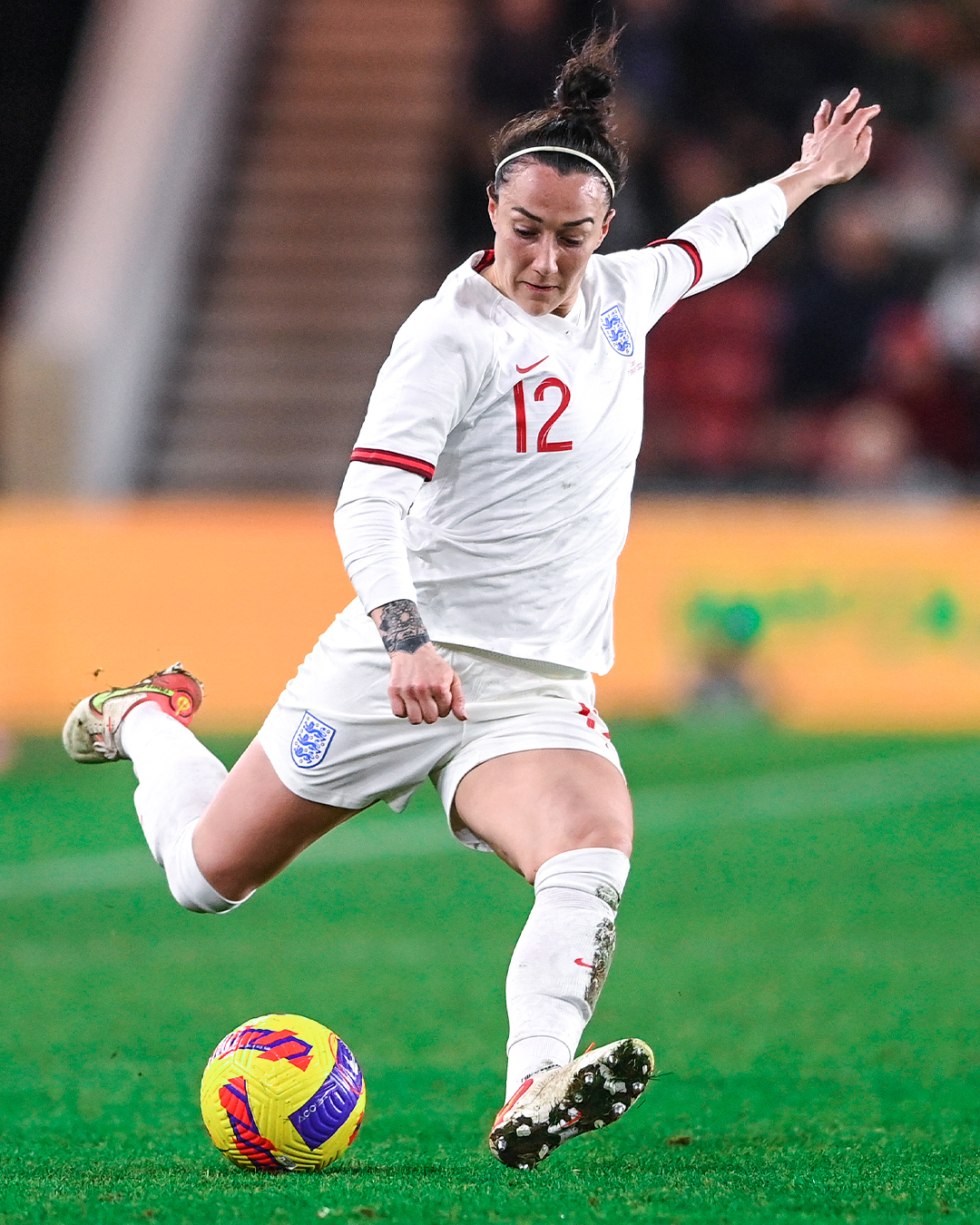 What makes you happy?
My little dog, a six year old Westie called Narla. I love playing football and I love my family but no matter what is going on she always treats me the same.
I discovered football and it made me happy from as far back as I remember. I have a brother who is two years older than me. Everything he did I wanted to do. What made me happy was playing with him. I was very lucky. He was a good big brother but he always took the first go of everything, he would never let me win. I had to win on my own, which is why I am probably so competitive these days. I have always loved sport and a team sport is definitely better for me. There is something about being part of a team that really suits me. I was so shy when I was little, I couldn't speak to anyone, my mum used to speak for me. Football was the way I connected with people.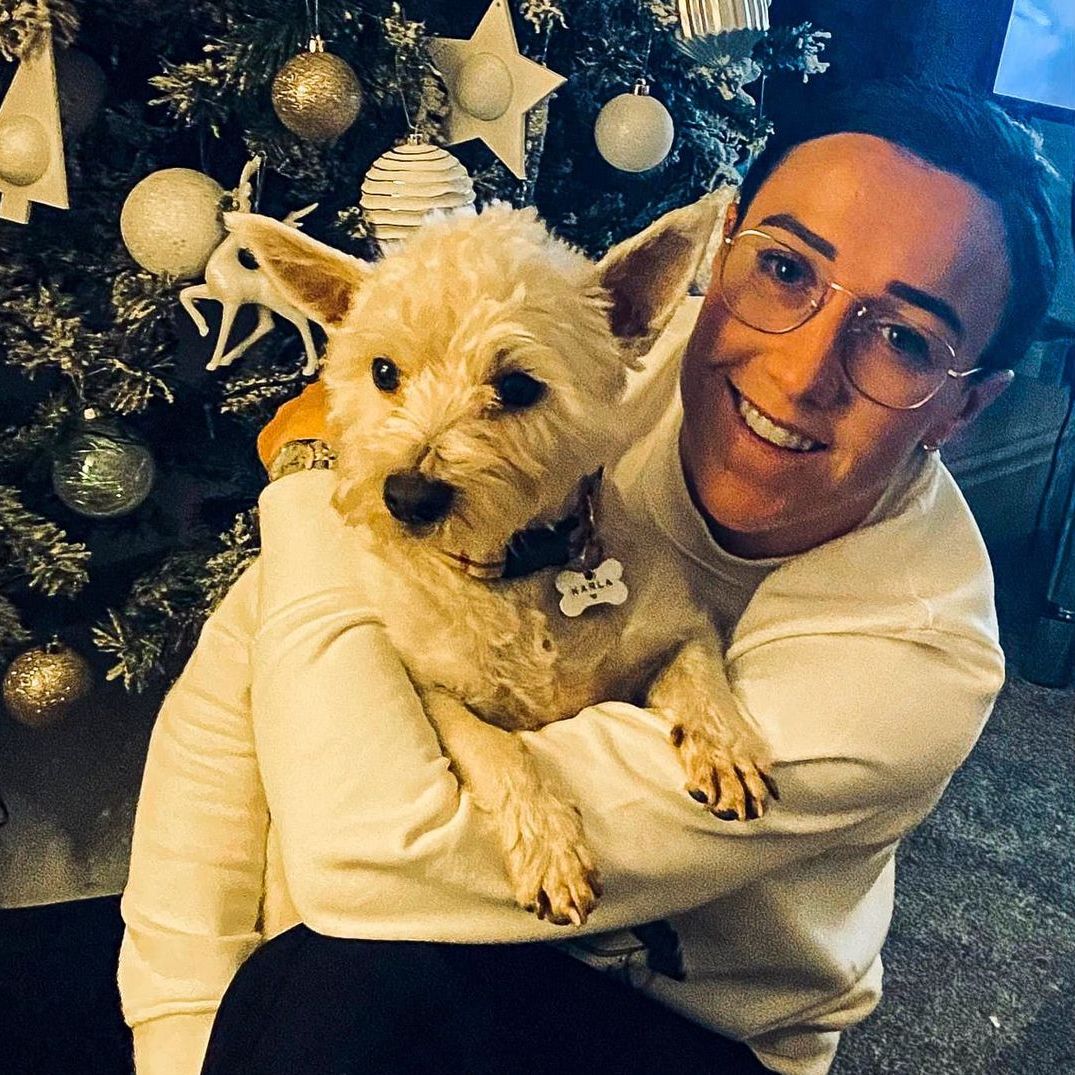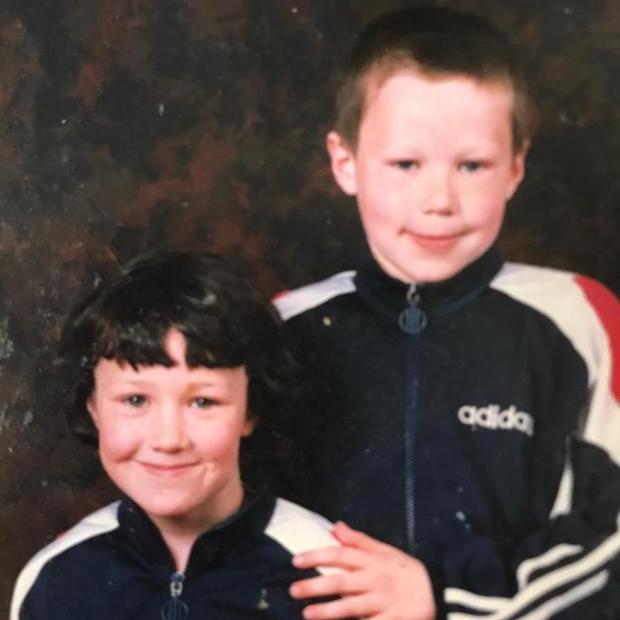 Tell us about the importance of supportive female friendship.
One of my best friends when I was younger, who I am still friends with today, is Lucy Staniforth, who also plays for England. She has pushed me in my career more than anyone. We were very competitive when we were 13 and 14 but we would lift each other up and get the best out of each other too. It is no coincidence that we both made it to the top.
I don't think I have ever told Lucy this story but in the early days we were at a competition and the England scouts were there. They spoke to her and her parents but they didn't speak to me, although they had noted my name down. My mum had driven us there and it was a two to three hour journey back. I was so excited for her and really happy. My mum didn't know anything was wrong until we dropped her off and I started crying. My mum said, 'what are you crying for?' I said Lucy has done well and she has been picked and I don't know if they have even looked at me. She said you have done so well to keep yourself together for three hours in the car. Lucy and I have supported each other at different times in our careers. We have both been there for each other.
"I worked harder to get back to where I thought I should have been. My injuries are one of the biggest thing to push me on in my career.
"
 
You have suffered a succession of serious knee injuries that could have stopped your career – how have you bounced back?
Going through injuries when I was younger has moulded me for the rest of my life. When I was 19 I had three knee surgeries while studying at university and having a part time job. My friends around me were doing so well and I was walking around on crutches. I was so determined to get back, although there were a few dark days. One of the girls on my course was doing really well in her career and that motivated me. She got picked for the England senior team and that was my dream and at the time I was not even close. People say imagine 'what your career would have been like if you hadn't had those knee injuries?' I missed two years of football. I always thought I was two years behind everyone else, so when I got back I did double all the time in training, I did extra, I worked harder to get back to where I thought I should have been. My injuries are one of the biggest thing to push me on in my career.

 
Did you just want to play football or did you want to be the best?
I focussed on being an England player. I was focussed on my team being the best and my team winning, which has stayed with me. I have tried to do extra for the people around me but that has pushed me on as an individual

.
I remember being given the award of best player in the world but I had not played football for that accolade. I played for the team wins. My mum says you don't celebrate your trophies or your awards you are just looking ahead. I usually put my trophies wrapped up in a garage or at my mum's house. 
I think that at the end of my career I will think I was the best player in the world, I did that, but until then I am looking at what is next. England has as good a chance as anybody else at the Euro's. We have the advantage of playing at home. With the support we will get, hopefully it will go our way and we will get through to the final and lift the trophy.


None of the girls take pulling on the England shirt for granted. Everyone wants to be in the starting 11. I've always worked hard for the shirt. I remember the very first time pulling on the shirt there was so much excitement. That is something that has never changed for me.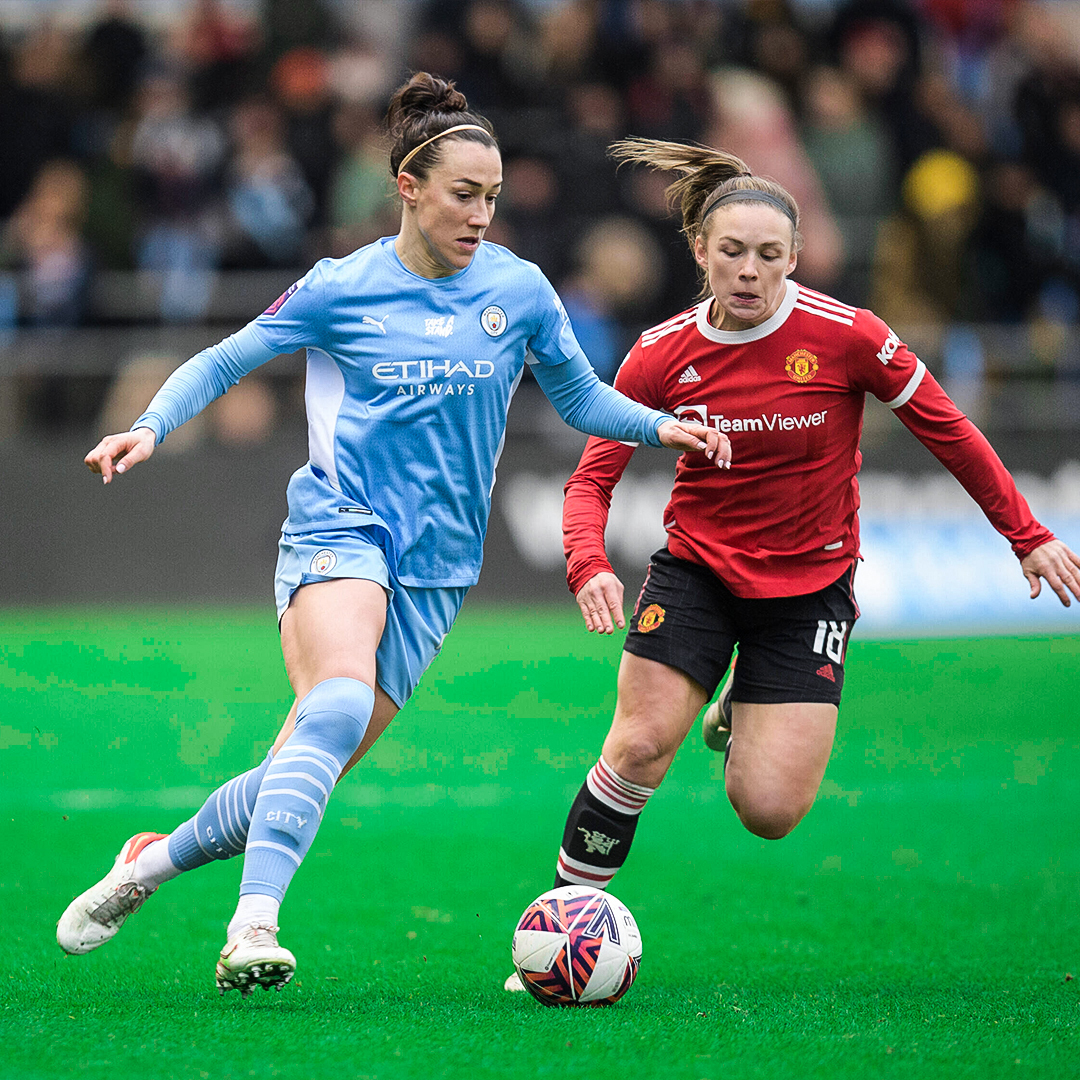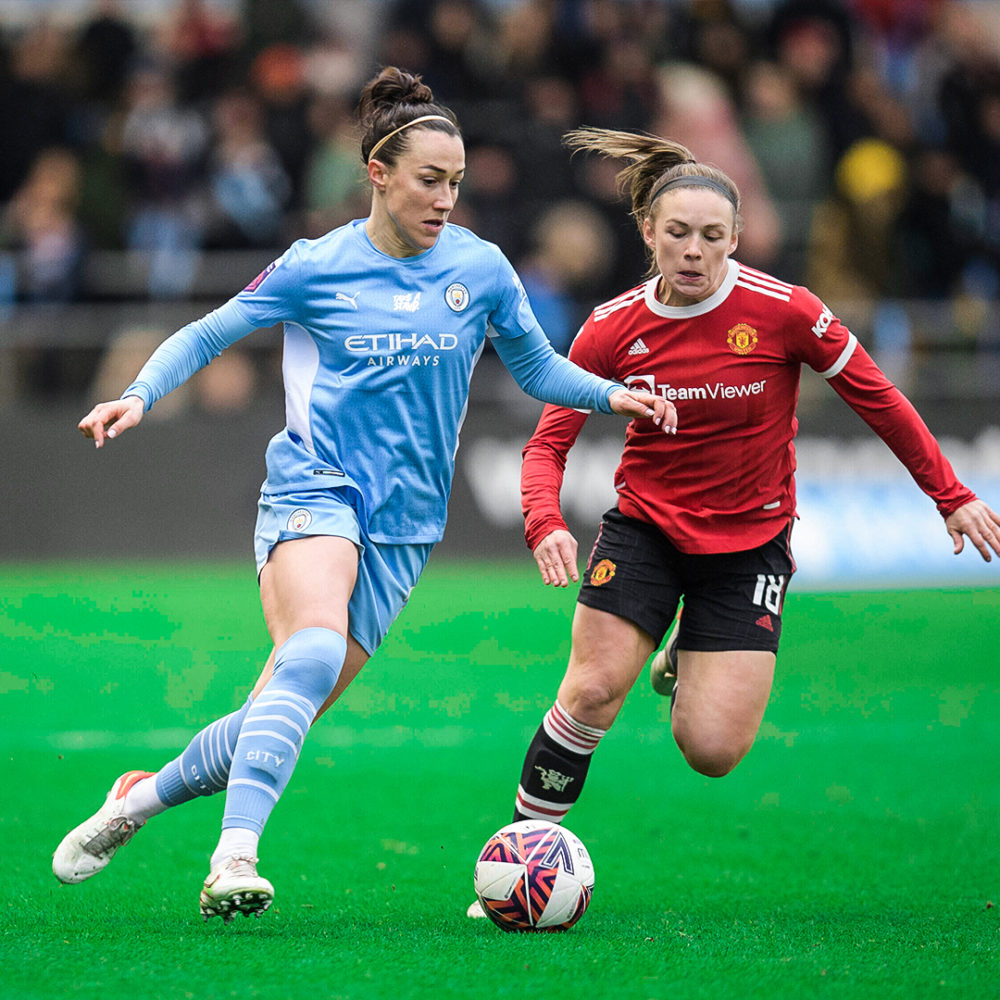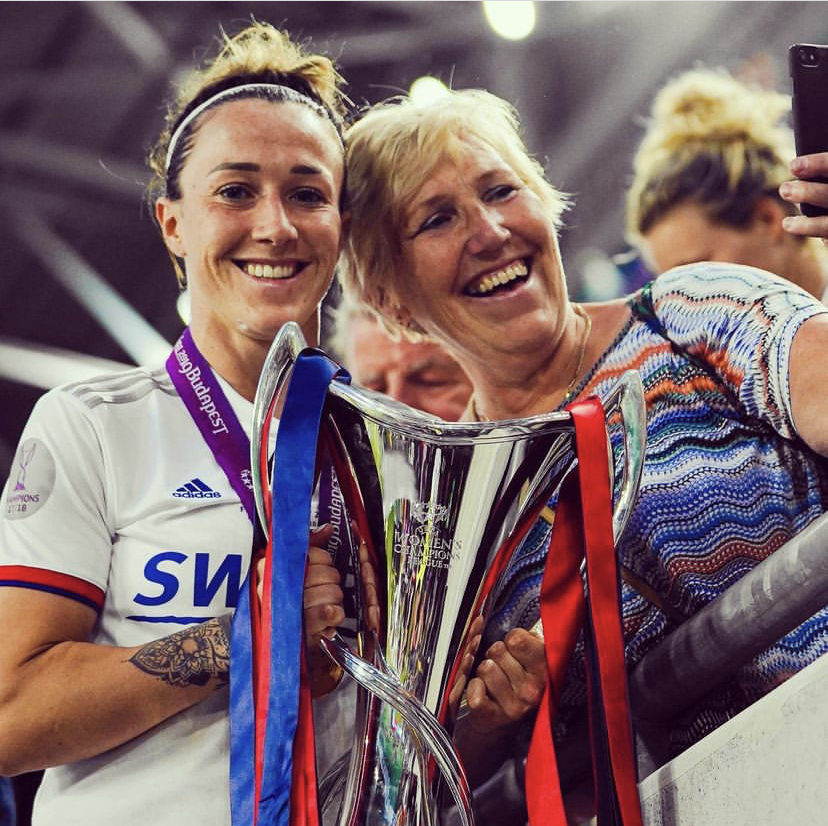 How do you feel about being a role model?

I love it when young boys like womens' football. We are giving young girls the confidence to play football and we are showing boys that young girls can play football. That is so important.


I feel a sense of responsibility which has changed as I have got older. When you are first told young girls, boys and even adults are looking at you like a role model you think you shouldn't make mistakes, you should become the perfect person overnight. As I have got older I have realised that being a role model is being the best version of you. Making mistakes is part of learning and growing. My message is to be yourself don't try to be somebody else. I want young girls and boys to realise you can be yourself, you don't have to follow a mould.
  Do you have plans for life after playing football?

I used to say to my mum I would buy a bar in Barcelona and have nothing to do with playing football but as I have got older that has changed. Becoming a bigger player has given me a bigger voice and I would like to get more involved with changes that can happen in the womens' game. I would like to be involved in helping push the game forward, I quite enjoy having arguments with people who don't agree with me. But as I have got older I have been able to admit when I am wrong.
"Fairness won't aways happen. You have to understand what you need to fight for and what is just unfair."
  Has your family played an important part in your success?

I am fortunate my family has always been close. When people meet my family you can see how I have become of the person I am – it is because of my mum and dad, my brother, my sister, my auntie and my nan. When I have asked my mum what I should do with my career she has said 'do what makes you happy.' My brother has a little boy and little girl and having a nephew and niece has been a pretty big deal. Zizi, my niece is only 9 months old but I want to get her playing football. It's a bit early maybe (Lucy laughs) but I would like to have a positive influence on her life.
  
What advice would you give to a younger you?

Always believe in yourself whatever others around you are saying and keep on working hard. Hard work will get you through the rough patches.
  What is the best advice you have ever been given?

Being competitive with my brother who was bigger, older and stronger than me, I used to run to my mum and I would say it's not fair Jorge keeps beating me. She said: "Do you know what Lucy, sometimes life is not fair." It is something I have taken with me all my life. Fairness won't aways happen. You have to understand what you need to fight for and what is just unfair.
Thank you, Lucy, for sharing your story with us!
Meet more of our WYLDE WOMEN…
Taban Shoresh
Founder of The Lotus Flower Charity
Dr Funke Abimbola MBE
C-suite Diversity, Equity & Inclusion Leader
Marcia Kilgore
Founder of Beauty Pie
Georgiana Huddart
Co-founder of swimwear brand Hunza G