Every month, Holly's trusted glam team share the secrets they usually reserve just for her.
This July our WYDLE style trio share their top wedding hair, makeup and what-to-wear tips, to ensure you glide through the season with effortless style.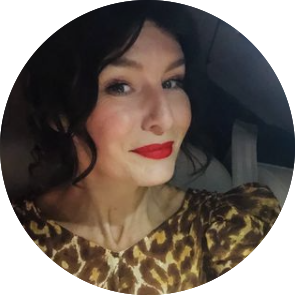 Patsy O'Neill
Makeup Artist and Beauty Consultant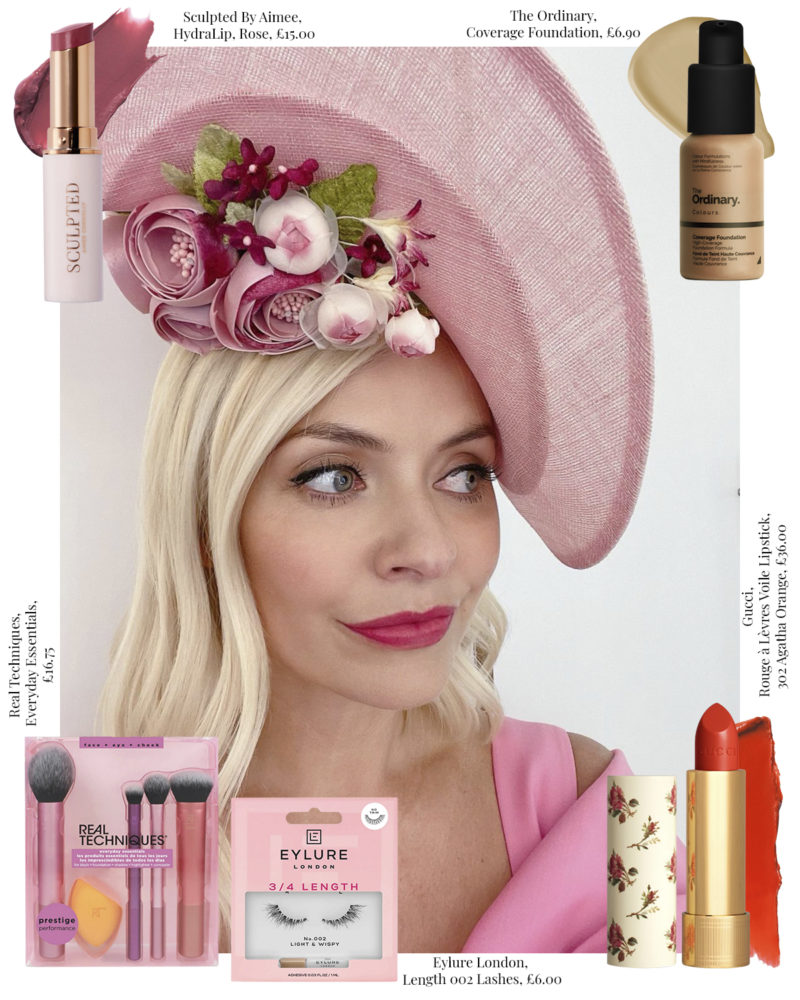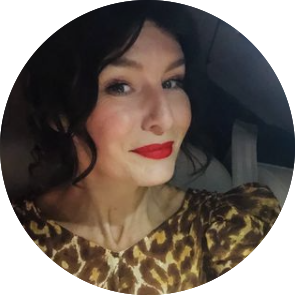 Patsy O'Neill
Makeup Artist and Beauty Consultant
Makeup that will take you through day to night…
Wedding season is upon us and what you need is a magical makeup bag that will help you look and feel your best all day long!
Let's start with the basics…a good brush set!
Whether you are the Bride, Maid of Honour or one of the wedding party, having the right makeup tools is really important. One tip I have is that you don't need 1,000 different brushes, just a few really good ones. Here are some brush set suggestions below that I feel are good value, a worthy investment, and most importantly of a quality that will stand the test of time.
The Otis Batterbee, Verde Makeup Brush Edit, £110, pro brushes are not only beautiful to use, they are look stunning and come with a lovely large makeup bag. This set has the perfect amount of brushes for personal use; a Powder Brush to dust on highlighter or set powders for a natural-looking glow; a Foundation Brush to aid blending; a Blusher Brush to create the perfect sweep across the apple part of the cheeks; a Blending Brush for smoothing concealer under the eye and around the nose; a Smudge Brush and Eyeshadow Brush, for eyeshadow application and blending, and an Eyebrow Brush & Comb to help keep brows neat and brushed out. Made from high quality, velvet soft, synthetic bristles. PETA Approved vegan & cruelty free, they make learning to apply with brushes an easy experience.
This Lily Lolo, Mini 8 Piece Brush Set, £22, is perfect for on-the-go application. This mini set includes: a Blush Brush, Concealer Brush, Powder Brush, Spoolie Brush (for lashes) Angled Eye Brush, Eye Liner Brush, Eye Shadow Brush and Socket Line Brush. Lily Lolo brushes are beautifully made, excellent value for money, come in a great range of sizes and the shorter length means they are more compact for travel.
The Real Techniques, Everyday Essentials, £16.75 4 brush set is everything you need to achieve various make up looks. This kit covers cheeks and eyes, are a cult staple for makeup artists and last despite being washed time and time again! These brushes contain synthetic bristles and are 100% cruelty free.
Makeup giant Morphe has linked up with ultra-talented MUA and YouTube star, Jaclyn Hill to bring you Morphe X Jaxlyn Hill, The Complexion Master Collection, £50, an edit of five face brushes to help achieve a flawless base. These are great value for money and I would suggest using the smaller blending brushes for eyeshadow application as well. Remember, you can use your brushes however you wish – and it might not necessarily be what's written down the side!
Brush Cleaning
Always make time to play with your make up and build confidence with your brushes – and remember to clean your foundation brushes regularly. Your hair shampoo is perfect for this; mix a small amount with hot water, swirl your brush around, rinse well and leave to dry flat pointing downwards on a face cloth or tea towel. Do not dry standing up in a jar or glass, as this will rot the base of the brush and loosen the glue prematurely.
Long-lasting Foundation
An important staple on a big eventful day is a Foundation that lasts all day and gives us coverage as well as feeding our skin all day long.
I am a huge fan of these two Suqqu foundations. Suqqu products have a host of skin care properties within their foundations which give you a longer lasting product to ensure that it lasts all day. Depending on the finish you require, I would advise you check out both of these. The colour range is expansive and they are worth the investment. Suqqu, The Cream Foundation, £51 and The Liquid Foundation, £53.25.
The Ordinary are a brand that mix science and forward-thinking technology with practical products that have affordability at the prime focus. These two foundations are a winner and you can choose between full coverage that will still leave you with a glow but not budge. I really suggest you study the colour spectrum as they vary the tones and shades, which is excellent but can be overwhelming to a foundation virgin. The serum, lighter blend foundation is so easy to apply and is a staple in so many peoples' make up bags – just perfect if you want minimal coverage with an even tone. The Ordinary, Coverage Foundation, £6.90 and Serum Foundation £6.40.
Lipsticks
When it's a big, exciting occasion, I always feel a lipstick is worth the investment. If you require beauty, style and glamour, then I would suggest looking at the Gucci lipstick ranges. I personally love the long-lasting matte finish of the Gucci, 25* Goldie Red, Rouge a Levres, £36 – specially formulated with rich pigment and gelling waxes, it's a lipstick that delivers vibrant colour with a soft, velvety feel. They keep the colour ON – without drying your lips out. Not only are the shades varied, the packaging has divine Hollywood vintage feel, making it the perfect handbag item for elegant touch ups. If you're looking for a lighter lipstick, check out their semi-transparent collection. I love the Gucci, Agatha Orange, Rouge a Levres Voile Lipstick, £36 because it delivered luminous shine with a moisturising formula that glides on smoothly – and it can even be used on the cheeks for a flush of colour.
A new kid on high street block at wonderful price point is Aimee Connelly's, Sculpted Hydra lip, £15. It comes in a perfect range of shades from plums to corals and bridal rose pinks. I'm loving these lipsticks as they offer you colour and moisture whilst having the added bonus of containing and SPF, and the classic bullet packaging is perfect for re-application all day long.
Even with the most natural makeup you can create a bit more of a polished and defined look for an occasion with the addition of a few individual lashes. All you need is some Duo Glue, £4.75, tweezers, a x10 mirror and patience! My favourites are Eylure, Length 002 Lashes, £6, Salon System and Individual Lashes Mink Style Medium, £8.99.
Here comes the bride!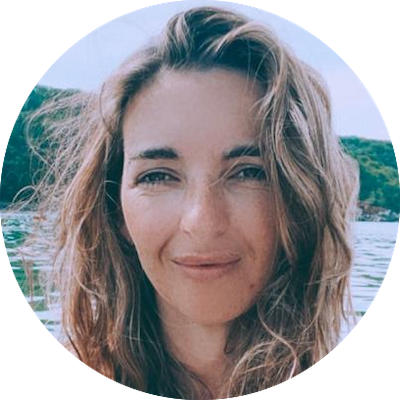 Danielle Whiteman
Stylist
With wedding season officially in full swing, I have the perfect round up for all your wedding guest needs.
If, like me, you have invitations coming in thick and fast with so many couples playing catch up from recent years, preparation is key! From low key city ceremonies to summer garden nuptials, there are plenty of outfits to choose from this season and more than anything else, I'm just excited about getting dressed up again.
There are various factors to consider when choosing an outfit for an important event: the dress code, the venue, the weather, even how long the ceremony is going to last, and an important one…will you ever be able to wear it again? Being a wedding guest can be an expensive process. Comfort is most definitely key as usually you'll be going from day to night along with a sit-down meal and the odd tipple or two (or three?!) And remember that there will be so many photos taken throughout the day, feeling confident and comfortable in what you're wearing is paramount. The last thing you want is to spend the whole day feeling self-consious!
Weddings are a time to play with some colour, especially as you would usually avoid wearing white or black – unless the dress code states otherwise. Whistles have the loveliest lilac hued puff sleeved Floral Bouquet Print Midi, £159. Dress – just dreamy for a garden wedding. A great classic pencil shape but with an update of a square neck and a puff sleeve, it's super flattering for most body shapes. Great shapewear is key for this style dress, nobody wants to see a dreaded VPL. Another striking day to night dress is this New Look, Green Ditsy Floral Satin Tie Back Midi Dress, £25.49.
Whilst on the pricey side, LK Bennett are always THE one stop shop for the perfect wedding guest outfit. If you have a larger budget, you can get the dress, bag and shoes all coordinated in one sweep. I love this zesty Sina Lime Cornflower Print Silk Blend Devore Dress, £429. It's a beautiful stand out piece; timeless in style and pattern and flattering to all body shapes with its nipped in waist, fit and flare skirt and loose cut sleeve.
For shoes with a splash of colour and detail, I love these Coast, Organza Bow Barely There Heel, £68. For a perfect nude heel option – Office, Halana Ankle Strap Stiletto in Camel Nubuck, £25 or Steve Madden, Carrson Tan Suede, £100. And to hold all your wedding day essentials – Coast, Envelope Suede Finish Clutch, £23.20.
With the popularity of the vacation wedding on the rise, a slinkier block colour is a stunning option and Zara have the most beautiful pop of candy pink in this Poplin Midi Dress, £32.99. I love the fit and flare shape and it's sleeveless so great for those balmy summer days. If you're worried about a wearing a spaghetti strap (which means a strapless bra), Reformation have the answer with their Antoni Silk Dress, £285. Reformation are known for making great shapes but with subtle little tweaks to make them wearable for all body shapes and sizes. Made with thicker, wide set straps, this dress allows you to wear a t-shirt bra, and it's also available in various other shapes, necklines and sleeve lengths and styles.
Don't be afraid to venture away from the norm and wear something other than a dress! A jumpsuit can be a great alternative and I love this Phase Eight, Tazanna Wide Leg Red Jumpsuit, £135. In lipstick red, with its ruffle neck, this jumpsuit makes for the perfect alternative wedding guest look – particularly for a city wedding, giving a more nonchalant vibe. Alternatively, go for a coloured suit, something that pops. Warehouse have a brilliant lemon suit, which you could wear with a clashing print heel or a pop of colour bag. Warehouse, Yellow Double Breasted Perak Lapel Blazer, £77 & Yellow Flat Fronted Tailored Wide Crop Trouser, £45.50.
As we all know, weddings can be super expensive, and not just for the wedding party but for us guests too. Have you ever thought about hiring your outfit? In the name of sustainable fashion, there are so many places you can rent your dress, shoes, bag, jewellery and even your hat! If you're renting, you could try something a little more adventurous, glam or go full black tie with an embellished number like this Needle and Thread gown available to rent from Hurr Collective, Needle & Thread Paradise Rose Gown, rent from £42. It's a great way to play with fashion that's kind to the environment and your wallet!
To the bride & groom x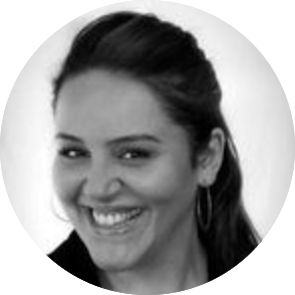 Ciler Peksah
Hair Stylist and Consultant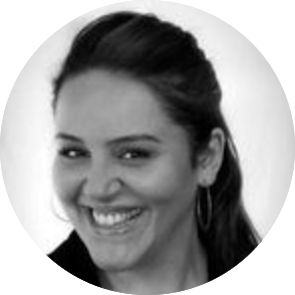 Ciler Peksah
Hair Stylist and Consultant
Everyone loves a good wedding, but partying from midday to midnight can be a recipe for disaster where your beautifully coiffured hair is concerned.
You may look like you've just stepped out of a salon when you arrive, but there's plenty of time for deterioration – and if you throw some energetic dancing and the removal of a hat into the mix – you might need some help! Well fear not, dear friends, as there are ways and means to give your hair styling some longevity.
Give your hair a luxurious volume boost with this Joico, Powerwhip Whipped Foam, £15.30. A dollop of this goes a long way to boost volume from the root. Section your hair when it's wet, apply a golf ball size of foam to the roots and rub it in to give your hair the best base for longevity styling.
After you've applied your root booster and your hair is still wet, add something like this Lee Stafford, Coco Loco with Agave Blow & Go 11-in-1 Lotion, £4.66. This moisturising genius will protect you against humidity and heat damage, protect your colour, and as an added bonus, it smells so good! Apply the size of a walnut through the mid lengths and ends.
Depending on how far you have to travel to festivities, you'll need a good, all-in-one hairdryer and this one is super for home use – but also perfect for squeezing in to your luggage. Drybar, Baby Buttercup Travel Blow-Dryer, £85.
Once you've styled and dried your hair, a good volumising powder is the secret to holding all styles from up-do's to down-do's! I love this Maria Nila, Style & Finish Powder, £17. Apply to dry hair near roots for a matte and voluminous result. Sprinkle with a very light touch, so as not to overload the hair.
Schwarzkopft, got2b 2 Sexy Volumising Hairspray, £3.50 is a brilliant finishing touch to plump up the hair, hold volume and keep your style in place.
And if you are looking for curls for the occasion. The Revamp, Progloss Volume & Wave Hot Ceramic Brush, £85, is such a smart tool to have in your kit! Not only does it create enhanced volume at the root and ensure stunning curls, it never gets tangled in your hair like so many similar products on the market. I was pleasantly surprised how hot and smoothing this equipment is. To use it, grab a section of hair and brush from the root to the ends, then starting from the ends, wrap the hair around the brush. When it's time to release, push the button and the brush bristles retract, releasing smooth, shiny curls!
One little curling tip…make sure you curl every section in the same direction to achieve a soft, voluminous wave.
And lastly, if you're suffering from flat 'hat hair' when it's time to remove your headwear, don't stress! As long as you've followed each of these product layering steps, use your fingers to shake out your hair from the roots to revive the volume, and it will bounce back to life!
Have a great day and an even better night!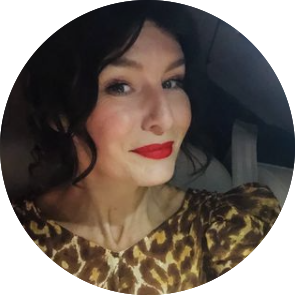 Patsy O'Neill
Makeup Artist and Beauty Consultant
@patsyoneillmakeup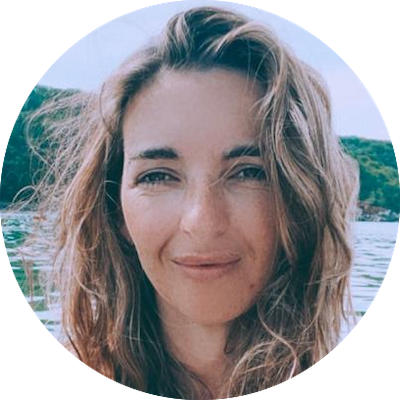 Danielle Whiteman
Stylist
@danniiwhiteman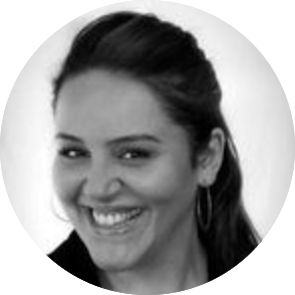 Ciler Peksah
Hair Stylist and Consultant
@cilerpeksah_hairstylist