Meet makeup artist Patsy O'Neill, hairstylist Ciler Peksah and stylist Danielle Whiteman.
Each month, our WYLDE Style trio will be taking you through the products, techniques and recommendations that they usually reserve just for Holly.
Each woman is a force of nature and has been a trusted part of Holly's very own glitter kittens for years.
For September, each one is taking us through the products and style secrets you don't always see.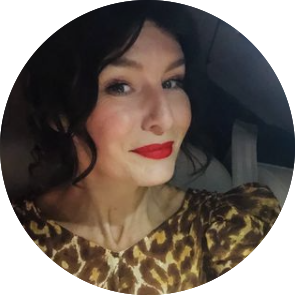 Patsy O'Neill
Makeup Artist and Beauty Consultant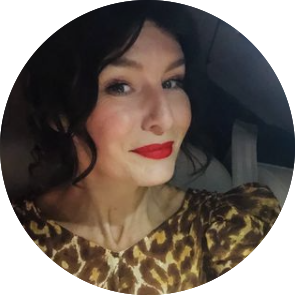 Patsy O'Neill
Makeup Artist and Beauty Consultant
PATSY on Holly's gorgeous glam for the NTAs.
Before a red carpet event, we always need some serious skin preparation and a hydration mask is our friend. For this one, I used a Patchology FlashMasque sheet mask to hydrate Holly's skin. Moisturiser is also key and needs to be massaged in really well so that it helps create a great base for makeup. My advice? Get the masking and moisturising done earlier and allow at least 10 minutes before you start applying makeup.
First up: a favourite primer of mine, the Inika Radiant Glow primer. A primer helps to extend the longevity of your makeup by creating another bonding level. Then I used a foundation by Delilah Alibi in shade Bamboo for a full coverage which doesn't budge. For Holly's under eyes, I used Beauty Pie's Superluminous UnderEye Genius which has a great reflective cover and doesn't sit in any lines or creases. For this, I use a small blending brush so as not to pull or drag the skin under the eyes. I'm obsessed with the whole Ambient range by Hourglass and used the Lighting Sublime Blush across Holly's cheeks. The final thing that I used for the face was Hourglass' Veil translucent powder to set everything in place.
Next up is brows: I used a pencil by Hourglass and their Arch Brow Sculpting Pencil in Blonde, which I love because it has an angled end which helps create natural definition. To set the brows, I used Rose Inc.'s brow gel in clear.
For our smokey navy and glitter eye, I started with a neutral shadow wash across the eyes. I used the new Curator Eyeshadow Palette by Hourglass which has a great pigment and moveability. We created a sharper corner here for dramatic effect using shades Ink, Ace and Neo from the palette. I like to take the mid-colour underneath and blend up to the corner. We then used glitter by EcoStardust in their Shine shade, mixing it with a small amount of the Blue Lagoon shade. A tip: put the glitter on the back of your hand to get the right amount and start by applying lightly and sparingly. For eyeliner, I applied Tropic's Black Kohl liner liberally to the inside of the water line on the top and bottom lids.
Lashes were curled and then I applied a generous two layers of the Long Lash mascara from Inika in black. For false eyelashes, I used natural fluffy ones from Lash Star in Visionary 001 and using small and sharp scissors,  trimmed the end of the lashes, applied glue along the lash line and left for 30 seconds to get tacky. I then applied the lashes with tweezers and a magnifying mirror. For lips, I used the Highr Collective's creamy and moisturising stick in Chateau. And that's it!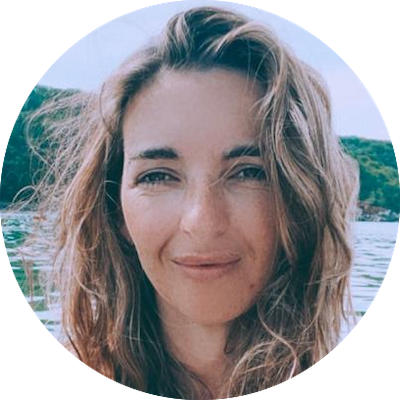 Danielle Whiteman
Stylist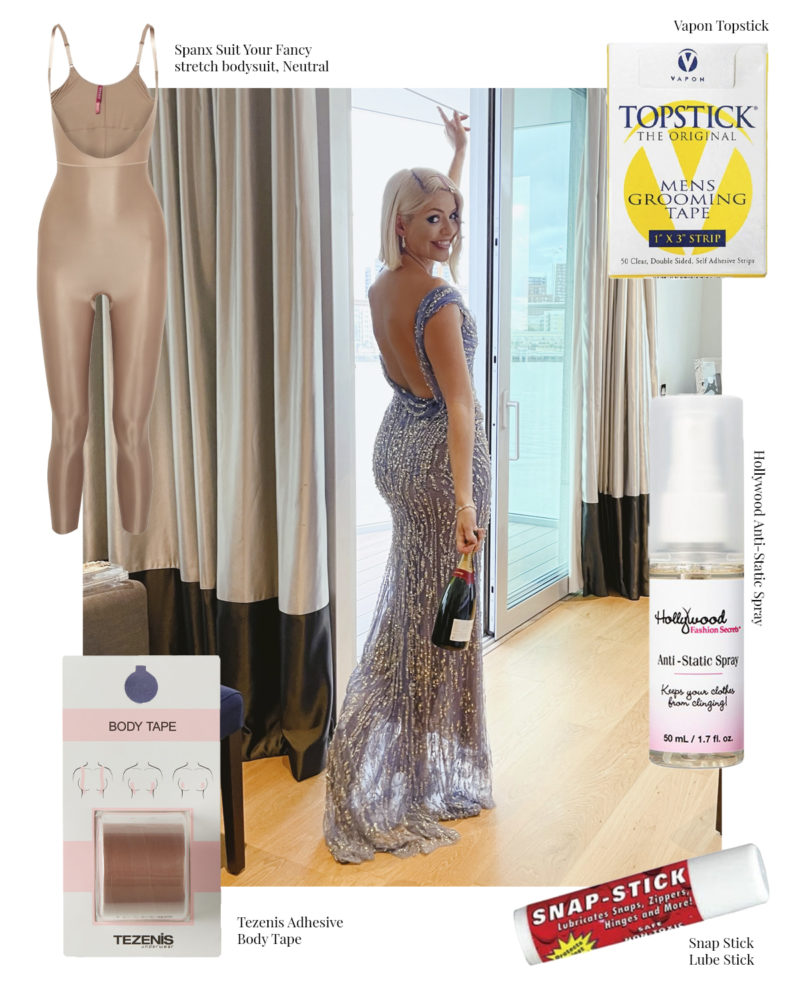 DANIELLE on the products you DON'T see.
Body Tape: I have a tape for every eventuality in my styling kit but the one I most heavily rely on is body tape. Formally known as kinesiology tape and usually used by physiotherapists, this stuff is a stylist's best friend. When wearing a bra is out of the question, body tape can be used to create the illusion. The four-way stretch is perfect for moulding to the body to avoid any lumps and bumps and can be used to tape anything down, up, apart, together. You name it, we've done it.
Spanx Shorts: Red carpet looks always start with a strong foundation and on most occasions that includes an old faithful, the Spanx shorts. These are still very much a favourite in my styling kit and my current go-to is the Spanx Thinstincts 2.0 Mid-Thigh Short. They are super high waisted for that cinched-in effect, with extra tummy support and seamless finish, which is imperative because they can be cut into shape without fraying or curling.
Full-Length Spanx: When shorts won't cut it (and you need to avoid the dreaded VPL), the Spanx Bodysuit is the way to go.
Wig Tape: This is a new addition to my styling kit and a welcomed one at that. For Holly's NTA look, it was put to the test. From my experience the usual boob tape just doesn't cut it and would lose its stickiness almost instantly.
Zip Lube: We've all had that awful realisation that a zip is stuck or even broken whilst in a dress. Try having that happen just before a red carpet or even a live show! Nobody wants to be sewn into a dress, so I always have this to hand for those 'just in case' moments.
Anti-Static Spray: There's nothing worse than having a dress, skirt or anything for that matter sticking to you. This spray is an essential for red carpet and everyday dressing and is something that I use most days.
Steamer: A steamer is any stylist's best friend and something I literally always have on me. It's a super quick way to get any creases out and, unlike an iron, you can steam anything whether that's embellished dresses, silk or chiffon without the worry of damaging the garment.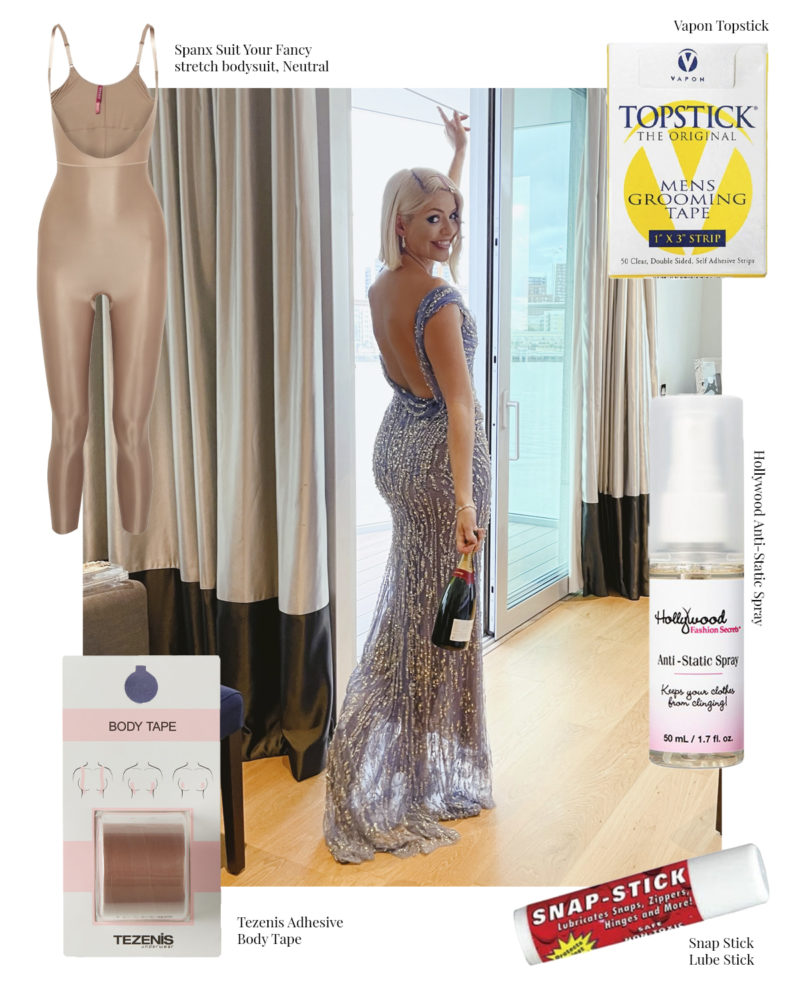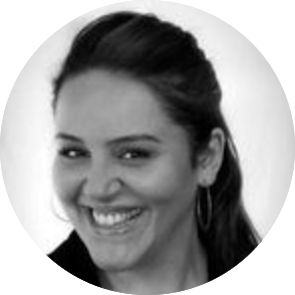 Ciler Peksah
Hair Stylist and Consultant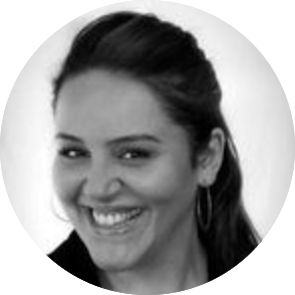 Ciler Peksah
Hair Stylist and Consultant
CILER on the products she used for Holly's classic Hollywood hair at the NTAs.
The T3 tong has six different attachments, which means you can use it no matter what your hair length or whether you're after a wavy or curly look.
I love the LanaiBLO hairdryer because it's super powerful and smooths the hair. Also, it has a super long lead and many people moan that most hair dryers have short leads! The best thing about it is that you can get it personalised, which Holly and I both have!
I'm a huge fan of the classic Batiste Dry Shampoo. Not only does it do what it's meant to, but it also is great at covering up any roots that you haven't had time to get done, and also create texture in the hair. I also love that it's affordable.
ColourWow's Style on Steroids texture spray holds the texture in the hair and is especially good if you want to grip it. I use this for most of Holly's hairstyles.
I love Christophe Robin's Volumising Leave-In Mist which smells amazing, is light on the hair and gives volume without adding stickiness.
L'Oréal's Infinium Hairspray holds super well but gives flexibility, too. And I love Shu Uemura brushes which help smooth the hair without breaking it.
My ultimate tip for a look like this is to build as much product as you can that will help hold the wave and flick and my secret is to use creaseless clips – get them on Amazon!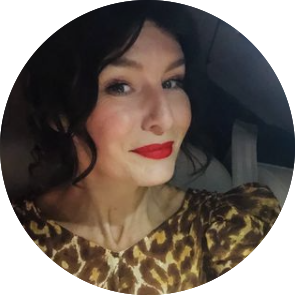 Patsy O'Neill
Makeup Artist and Beauty Consultant
@patsyoneillmakeup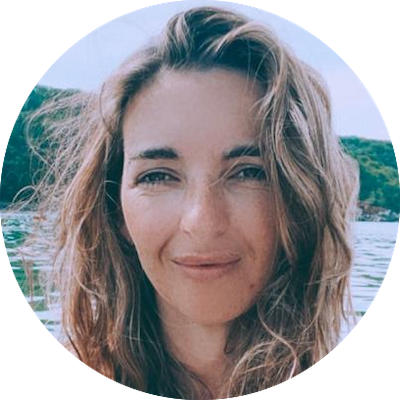 Danielle Whiteman
Stylist
@danniiwhiteman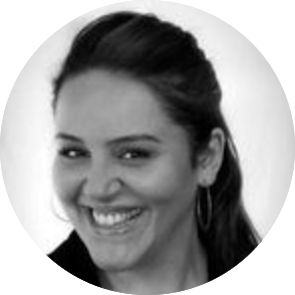 Ciler Peksah
Hair Stylist and Consultant
@cilerpeksah_hairstylist
"I met Patsy in 2009. It was X Factor audition time and despite only having given birth to my first child four weeks before, I packed up my mum, a bulging bag of everything a newborn could possibly need, and off I went. I was functioning on adrenaline alone and absolutely terrified that someone might think that motherhood had changed me. In retrospect, that bag was actually probably better equipped than I was!
Motherhood had changed me. It was, for me, the greatest change I'd been through.  Filming in an X Factor audition holding room whilst running backwards and forwards to feed a baby was tough. Babies don't necessarily work to a timetable and breastfeeding is something that needs time, space and peace to master. My feeding breaks had different levels of success and that, in turn, dictated the level of success I felt as a mother. My mum was utterly incredible at this time. I literally couldn't have done it without her. She was at my side through all of it, helping us get through the nights and cuddling me when I cried, totally overwhelmed with what I'd taken on. She walked Harry in his pram for miles around every city on the X Factor tour, with complete enthusiasm and an unwavering love for the both of us. I also had the support of the X Factor team who were amazingly accommodating and couldn't have done more to make it work. It was my choice to go back to work so early and in all honesty, looking back now, I realise that it was too much, too soon. 
The reason I wanted to set this scene is to give you an idea of the circumstances that Patsy walked into on day one of the job. By this time, Harry was about six weeks old. I was highly emotional, hormonal and exhausted. I was also not feeling like myself. I'd just had a baby, my body wasn't my own, my boobs were out of control and my face was suffering from lack of sleep and raging hormones. Then in walks Patsy; calm, bright, and riding a wave of positivity. She just fit with me. It's hard to explain, but when someone spends that amount of time with you, especially in such close proximity, you have to have a connection. She helped and supported me though that period with quiet strength. Where my mum provided the love, Patsy guarded that dressing room door with her life, buying me extra time with Harry. She'd adapt her makeup so I'd have the last 30 minutes of her 'makeup' time with Harry. Our connection deepened and formed the foundation of the friendship we have today. We've laughed together and cried together. We share books, playlists and we've even been pregnant at the same time; Patsy with Arlo, and me with Belle, forming another layer of friendship. We talk about the highs and lows of parenting and our triumphs and failings of motherhood. The makeup room has become a safe space for both of us. We have held that space for each other to discuss anything and everything. Patsy just knows me. She'll place a hand on my shoulder sometimes, and I know that's her telling me, 'it's okay, I've got you. And you've got this.'   
I think the fact she happens to be the best makeup artist in the business is a bloody bonus! Patsy works with me and she'll push me on gently when she wants to. She adapts her ideas to how I'm feeling and her ability to work in a fluid way is one of her greatest skills. We moodboard and share ideas. Her makeup is all in the detail; precise and beautiful. She's all about natural beauty and celebrating the differences in our faces. Patsy does not do Instagram makeup…#nofilterneeded. She believes that makeup should look beautiful to the naked eye, not just on screen or in a photograph. 
So, I believe that to talk about makeup, and not introduce you to Patsy, would be to hold back the wealth of knowledge, tips and tricks that she has introduced me to over the years. So now it's your turn: pull up a chair and welcome to our makeup room. This is a safe space for everyone." – Holly.
"I've known Ciler for around 15 years now.  When I met her, she was 18 and working at a salon I used to go to sometimes. It didn't take me very long to clock that she was the total rock star of the outfit. She was just seriously good at her job and the Ciler blow dry is still a cut above the rest. How she manages to get hair to just behave and do what she wants, I'll never know – and most importantly, she does it all whilst still nurturing the health of the hair.
When Ciler decided to go freelance, I couldn't wait to start working with her more regularly. At that time my hair was over-processed, with too much overlapping of colour, and severely damaged from incessant blow drying and general mistreatment. I actually didn't have much hair. The way you could tell was that my pony tail was thick at the root, but with a tiny sprout of hair, showing how brittle it had become at the back. It really was crying out for some TLC and thanks to Ciler and her mission to get the health of my hair back, years on, I'm a world away from that.
Over the years, we've been through some hairstyles; long, thick, curly, straight, and now short. For TV, hair has to have some control; it can't fall in your eyes for example, and there are also the concerns with strong backlighting in some studios, which make flyaways stand out more. Ciler's biggest challenge with me is to have hair that is controlled but still with plenty of movement. I hate the feel of product and I like to be able to run my hands through my hair and for it not to feel restricted by sticky hair spray. Yes, I'm that nightmare client – but somehow she manages it!
When Ciler first went solo, she was young and didn't have much experience of working in the world of television, but I just knew she had the talent and determination to make her career fly, and boy did she do just that!  Not only does she do all my TV work but also the commercial hair campaigns too. It's been an absolute pleasure to be part of her story and to watch her flourish at work, alongside becoming a mum to her beautiful babies, Emel and Theo. She really is a super woman!
Ciler and I have a relationship that transcends hairdresser and client. I'm super, super proud of her. I see her working with all her TV girls and it makes my heart sing. She made my hair as big as she could during pregnancy as I was convinced it made my face look smaller. It doesn't by the way, and she knew that, but she knew it was what I needed to feel good at the time. I'm very lucky to have her as a friend and I think most people understand that unique bond they have with their hairdresser. Our conversations are sacred but her tips and tricks and wealth of hairdressing knowledge are not. There's nothing she doesn't know about hair!  Only recently, she took a video call from me, armed with a pot of peroxide, enquiring how to turn my husband Dan into Marilyn for the summer.  She talked me through it step by step, and helped us stay calm even when I thought his hair was about to fall off.  Enjoy her; she's like talking to a friend. Every day is a good hair day when Ciler is around." – Holly.
"When I first met Danielle, she was working as an assistant. She'd arrive at a shoot laden with suitcases bulging at the seams with shoes and clothes ready for me to try on. She's zipped me up, taped me in, and when all else has failed, even stitched me in.  Danielle is often the one on the other side of the lens of my Instagram and I would be lost without her.  I think her true power lies in her attention to detail. I always feel safe with her as she knows how to dress women to look good in real life, not just in a captured image. She understands that my life on camera requires clothes to work in 360. On live TV, I am seen from all angles and clothes have to look good standing, sitting and whatever else I put them through that day. Trust me, I'm a zip burster and I have a habit of doing it just before we go on air! Danielle is an unflappable calm in these situations, always there with a needle and thread to protect my modesty from the red light's prying eye.  
She always starts with getting what I call the 'scaffolding' right. Her kit of knickers, tape and nipple stickers is quite an incredible sight, and it's safe to say that she's gotten to know me very, very well over the years! I'm not a model and I'm not a straight up and down sample size kind of girl, so putting your trust in another person to dress you is really hard, and that trust comes only with time and experience. Danielle understands me, and actually, I think half of the job of a stylist is instinctively knowing and catering for what's going on on the inside of a client, as much as it is the outside. She knows me, and like all of my team, she's a friend. She's seen it all and has often had to help me through times when the show must go on, despite what's going on with me personally. I guess you could say that she helps me put my big girl pants on both metaphorically and physically!
In the years since we met, I've watched Danielle grow and become the incredible stylist she is today. It's been a complete joy to watch her real talent emerge, and I love seeing her career go from strength to strength. I know that like me, the tips, tricks and advice that she chooses to share here with you will help you to fall in love with fashion all over again. Sometimes we all need a little inspiration; a gentle push beyond our comfort zone. Danielle will be your style guide and there's something for every single one of you, so trust her – I do." – Holly.