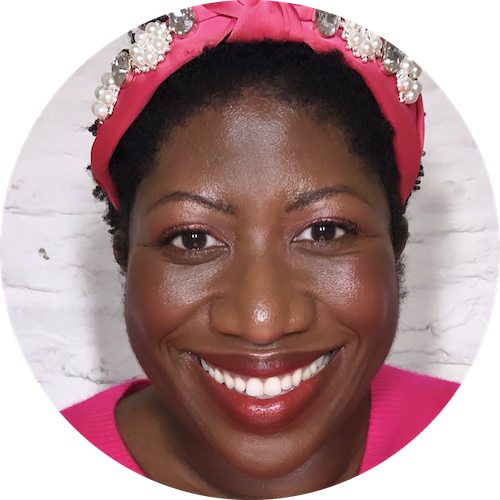 Introducing our very own WYLDE Beauty columnist, Ateh Jewel, who's also an award-winning journalist, broadcaster and diversity advocate.
Ateh has been a source of wisdom and advice for Holly ever since they met and she can't wait to share her knowledge with you. 
This month she talks us through the ideal morning and evening routines, skincare and all.
September WYLDE Beauty Recommends
Morning and Evening Routines
If lockdown has taught us anything – with homeschooling, zoom calls, working from home and high levels of anxiety – it's that skincare is self care. I believe that our beauty routines should be about creating a moment of meditation and nourishing your spirit, as well as your skin. I believe that any extra time we have – for example if we're working from home without a commute – should be used to lean into pausing and taking a moment for ourselves.
Now into skincare:
I'm really not into the concept of anti-ageing because I believe that it is a privilege to get old. In the same vein, I'm all about skin health and preserving the incredible skin that we were born with. I have dehydrated, combination skin and I'm always chasing the glow, so dullness, skin texture and blemishes (which erupt into hyperpigmentation) keep me busy. Drier skin types can find that dehydration, lines, redness, a loss of tone or bounce in the skin are all an issue, but I think everyone is chasing the illusive glow that shines from the inside out. In my experience, this comes from peace, contentment, and of course some fabulous products and techniques.
My morning skincare routine differs from my evening one, as the mornings are all about speed. I'm a working mother to twin 10 year old girls, so the clock can often be against me. I juggle missing PE kits, snacks and getting the girls ready with my regime, which consists of washing my face with Dermalogica's special cleansing gel, a spray or two of rose water mist (I specifically love Jurlique's rose water balancing mist which helps calm your skin as well as give it an instant glow), an eye serum, a face serum (try Evolve's award-winning hyaluronic serum), a facial treatment oil, and then I top it off with a moisturiser.
Evenings, on the other hand, are about decompressing, lighting a candle and doing box breathing, where I breathe in for 4 counts, hold for 4 counts and breathe out for 4 counts through my mouth. I love using Votary's rose geranium and apricot cleansing oil to start. I use this time to give myself space to really honour, massage and nurture my skin. I love doing deep breathing while I'm massaging my skin, because I feel like I can properly breathe in all of the heady essential oils, which I find help me destress after a long day. Oil cleansing is a game changer for all skin types and tones. It gives you the chance to get rid of every scrap of make up and gives your skin a deep holistic clean, without leaving it feeling stripped and dry. Not all oil cleansers are created equal, though, so go for one with lighter natural pure plant oils, as overstripping the skin can leave oily blemish-prone skin more likely to break out.
Next, I love to do a second cleanse with a balm cleanser, which takes all traces of make and congestion from the skin. For this step, I'm a big fan of The Body Shop's camomile sumptuous cleansing butter, which is a pot of heaven that melts into the skin and is a sensory pleasure to use. I love using camomile, which has been a much-loved ingredient used for centuries to help calm and soothe irritated skin. It's often a shock to see what the second cleanse lifts off and would have been left behind. Like in the morning, I love to mist with the Jurlique rose water, add some serum and a facial oil and after that, I feel like my skin doesn't need much else. If you've got drier skin, I'd recommend opting for a heavier oil or to layer up with a moisturiser. The added extras that I love bringing into my night time routine are Hayo'u Method's clear quartz gua sha, which is a powerful crystal that helps to heal energetically, boosts circulation and is a key tool for lymphatic drainage, especially at bedtime. Then I use Tisserand's pulse point rollerball, which I dab onto my wrists or massage onto pulse points to bring that essential moment of peace.
Whatever your skincare routine looks like, I'm a huge advocate in becoming your own beauty skincare expert. Like life, listen to what you and your skin needs and help make your regime become a sacred healing place. Enjoy.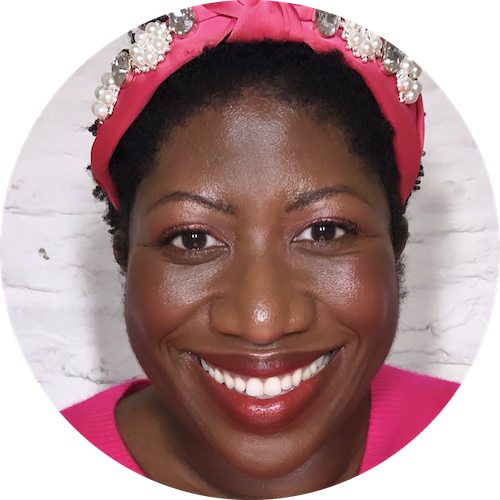 Ateh Jewel
Ateh Jewel Beauty, Award-winning Journalist and Diversity Advocate
@​atehjewel