Meet makeup artist Patsy O'Neill, hairstylist Ciler Peksah and stylist Danielle Whiteman.
Each month, our WYLDE Style trio will be taking you through the products, techniques and recommendations that they usually reserve just for Holly.
For October, each woman is taking us through must-have items and techniques to take you seamlessly from summer to autumn.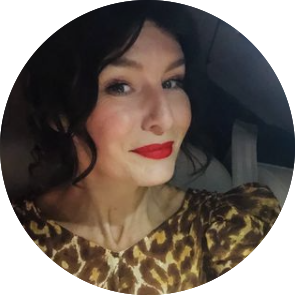 Patsy O'Neill
Makeup Artist and Beauty Consultant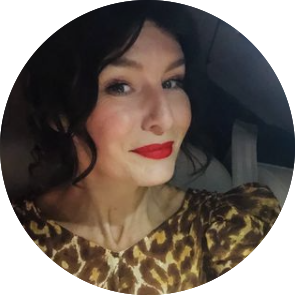 Patsy O'Neill
Makeup Artist and Beauty Consultant
PATSY on an easy-to-recreate autumnal makeup look.
If you're looking for a simple makeup look that gives a beautiful, fresh and polished finish, this is the one for you. I love this is a really lovely autumnal makeup look which has just the right amount of coverage and I like that it's easy enough to wear everyday.
To start: after our skin preparation, I used Laura Mercier tinted moisturiser with the added bonus of SPF30. This formula is super easy to apply with your index finger – just apply where you need it and blend it in. I personally believe that we don't need to totally cover the face. Instead, it's all about practicing and working out where you need it, then getting the application balance right. It can take time, but it's always worth it. Another flawless recommendation that I love is the Surratt Surreal skin foundation wand, which is a great on-the-go product. It's lightweight and super easy to apply, thanks to its built-in blending brush which leaves the skin with a serious glow and gorgeous satin matte finish.
I shaped Holly's brows with one of my favourite brow products, the Blink Brow Bar arch definer pencil, which I use in the colour chai. It's a foolproof product which I love: the angle helps you create a tapered finish to the outer brow. I always finish with their clear brow gel too, which really keeps everything in place.
For a clean finish around the eyes, I used Benefit's brow arch pencil in nude matte. I applied it under the brow and blended with my finger, right up to the bottom brow line and before the socket. I love this effect and the creamy matte tone of this product ensures that the eyes pop with minimal effort. On the eyelids, I used Trinny's cream eyeshadow all across the lid in eye2eye shade justice. Again, I recommend using your index finger to apply, blending into the socket line. And for eyeliner, I used Inika's kohl pencil which is super soft and very easy to apply. I put it all across the lash line which creates a smudge effect, something I prefer to a slick line.
For lashes, I used Tatti's individual cluster lashes for a natural and fluffy look. I use a mix of 8mm and 10mm lashes because these come away from their packaging with no residual glue, which makes for an easier application – even if you're a beginner. I also love to use Lash Star's individual lashes, too. I use Lash Star's glue and tweezers to apply the lashes with precision and a x12 mirror is always a good idea to ensure neat application. If you're looking to invest in a mirror like this, have a look at the Simple Human desktop one or, for a more budget-friendly option, try Tweezerman's mirror.
Finally, for Holly's lips, I used a muted raspberry lipstick to really add to that autumnal vibe. I love Emolyne's lipsticks or Trinny's lip luxe in shade pippa, or their tropic lip stain in bitten berry. My top tip for lipstick? Apply in the middle of your lips and blend to the outside, using your index finger. This will give that 'just eaten a pink lollipop look', which I love. Finish by adding some lip balm afterwards to avoid them drying out, especially as the weather gets colder. And there you have it! A super easy, super wearable autumnal makeup look that anyone can recreate.
Stay tuned for next month's tips…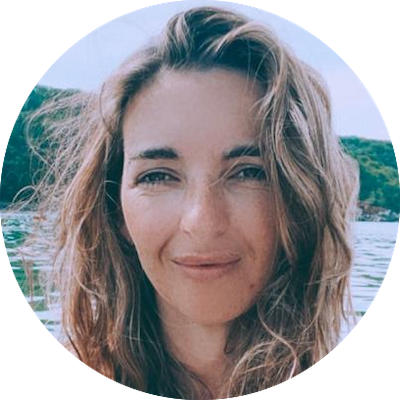 Danielle Whiteman
Stylist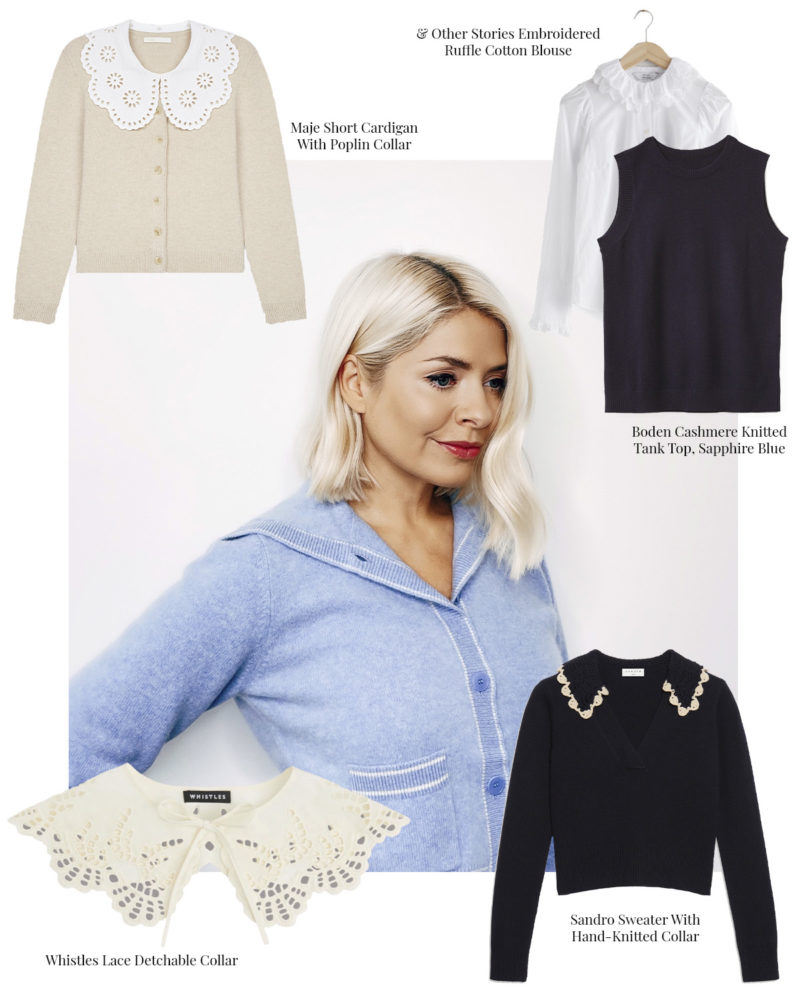 DANIELLE on the easy ways to make a statement this month.
A statement collar is something often seen in Holly's This Morning wardrobe. Not only is it super on-trend, but it's a great way to add detail when she's being filmed from the waist up – not dissimilar to the dreaded Zoom meeting which we've all become so accustomed to. A collar is a fantastic way to elevate a simple crew neck knit or even your favourite sweatshirt, which is why I love them so much.
Holly loves a contrasting collared cardigan and it really does make for the perfect transitional piece as we move from summer to autumn and winter. It can be layered over a tee, a cami or even a roll neck – or just worn buttoned up as a sweater. Maje's Peter Pan Contrast Collar Cardigan is a great way of adding that impact of a contrasting collar but with muted colours. If you want to wear it done up, a top tip to stop the buttons from gaping is to tack along them, creating a simple stitch which can be easily removed.
If you're on a budget, a really great way to buy into the trend (as well as getting more mileage out of your wardrobe) is with a detachable collar. I've done this quite a lot on Holly's looks for This Morning, updating a simple dress or fitted sweater without adding bulk by layering. This Whistles Lace Detachable Collar would be great worn over anything from a simple sweatshirt to a floral dress for a quick and uncostly update.
If the contrasting collar is too much of a statement for you, Sandro's Collared Sweater is a great alternative. I love that it's monochrome with simply the trim of the collar highlighted and slightly v-neck; this helps draw attention to the neck rather than the bold collar. Style it up with a black tailored trouser and loafer for that nonchalant Parisian look.
A collared shirt is a staple piece in anyone's wardrobe, including Holly's, but a great update for 2021 is a ruffled collar and & Other Stories Embroidered Cotton Blouse have that covered. Be weary though, because autumn is here and winter is just around the corner, so if you're in England it's unlikely that a cotton shirt is going to cut it. Instead, use a piece like this for layering, which is another trend I love for the new season. I love using something like Boden's Cashmere Tank over a crisp white shirt for contrast as well as warmth without the bulk.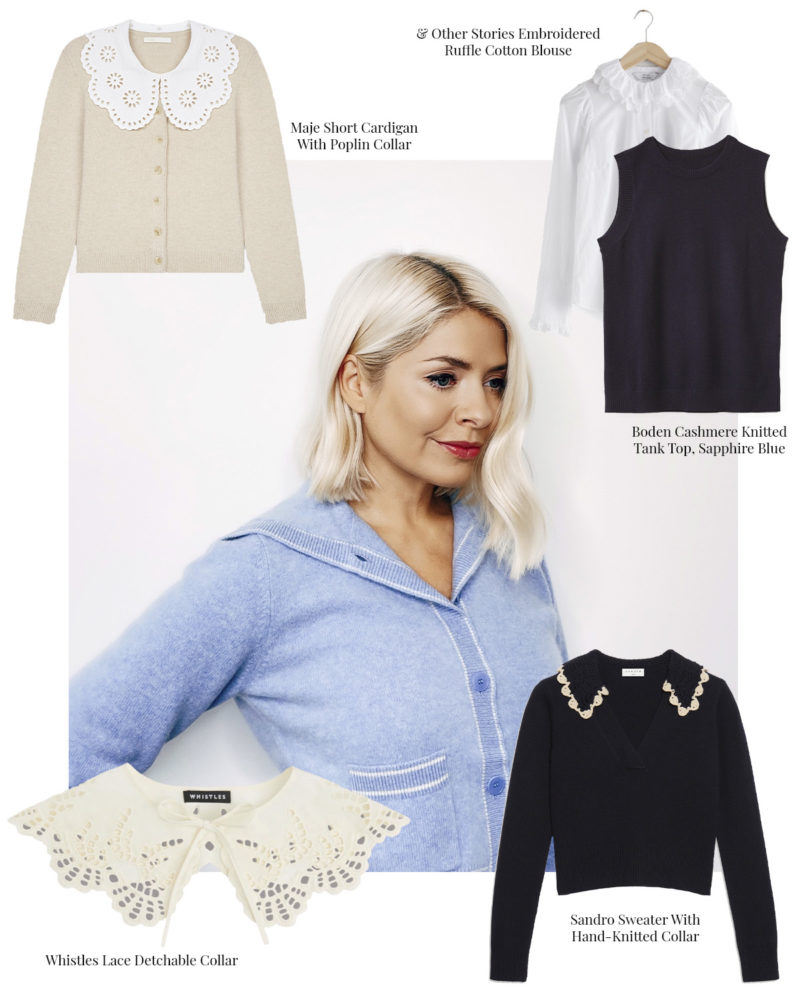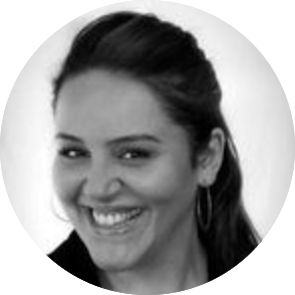 Ciler Peksah
Hair Stylist and Consultant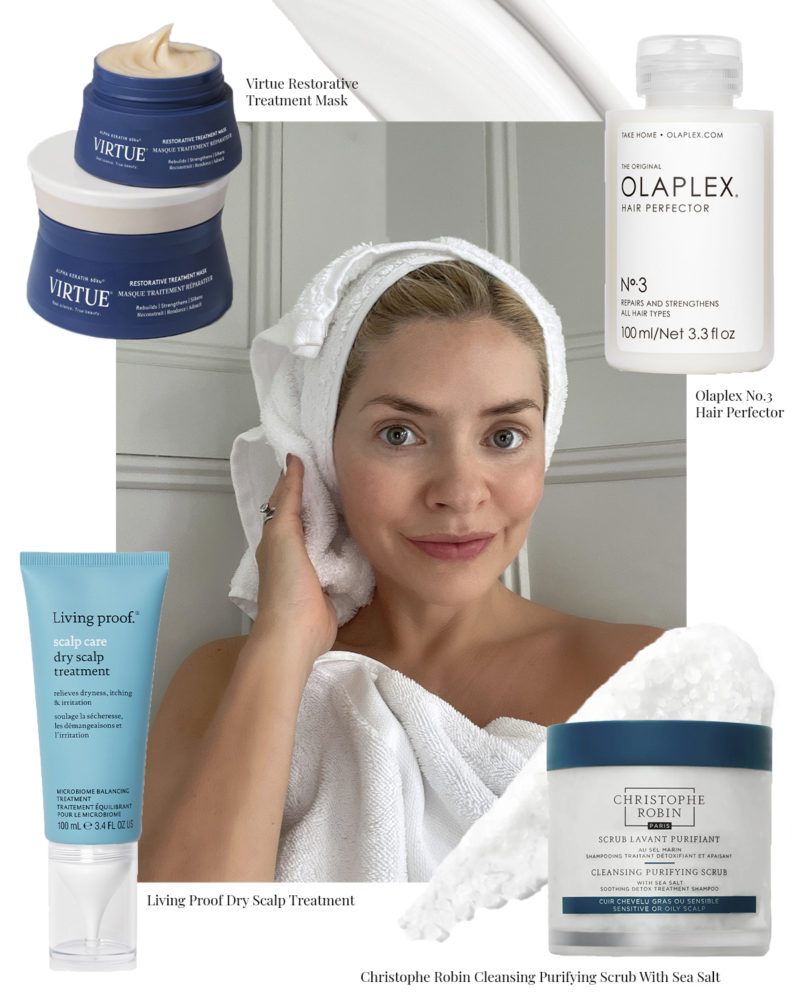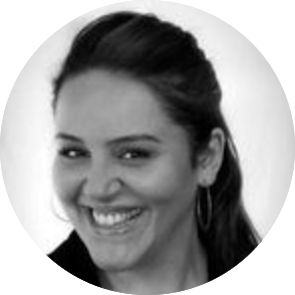 Ciler Peksah
Hair Stylist and Consultant
CILER on how to transform hair health.
When I first met Holly around 15 years ago, her hair was damaged and needed some love. Slowly, we built up a routine that has dramatically helped the health of Holly's hair and today her hair is in a totally different place to what it was all those years ago. We've found the right balance of shampoo, conditioner, masks, treatment and oils that have genuinely made the world of difference. Here are my personal tips that I hope will help you.
For shampoo and conditioner, I love Nexxus which makes a huge difference to the strength and elasticity to hair strands. The brand focuses on building proteins back into the hair, most of which are lost due to excessive styling and washing.
When it comes to treatments and masks, I believe in taking the time to work these into your routine. We do facemasks and take the time with our skin, so I believe we should all be doing the same when it comes to our hair. There are two treatments that I'm loving at the moment and the first is Virtue Labs restorative treatment mask. It's lightweight and it works for most hair types, which is wonderful. I recommend leaving it for as long as you can – 5 minutes at a minimum – and doing it at least once a week to feed some proper goodness into your hair. The other mask I love is Olaplex's no.3 hair perfector, which you've likely seen in salons. It's an at-home treatment that really helps strengthen your hair, especially if you colour it. I also recommend using this once a week for maximum impact.
It's also really important to treat your scalp just as well as you treat your hair strands. Without a healthy scalp, hair can't properly grow and thrive so be sure to pay attention to it. I love Christophe Robin, which is definitely a cult brand, and their purifying scrub with sea salt really leaves the scalp feeling super fresh and healthy. Use it once a week for best results. I also suffer from a dry scalp so I like to treat it with a tonic once a week. I especially love the scalp treatment by Living Proof which really helps my dryness.
A really simple way to add extra hydration to your hair is to use a 100% coconut oil a couple of times a week. It's perfect if you're working from home and I actually like to sleep with it in (just make sure you're using a towel over your pillowcase!). I add the coconut oil to the length and ends of my hair and then put it in a bun and just leave it like that until I wash it out. It really helps to hydrate the old hair. I love adding this into my routine and I have really noticed that it helps keep my hair feeling strong, healthy, and shiny.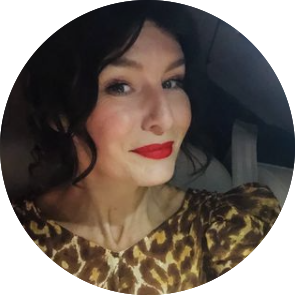 Patsy O'Neill
Makeup Artist and Beauty Consultant
@patsyoneillmakeup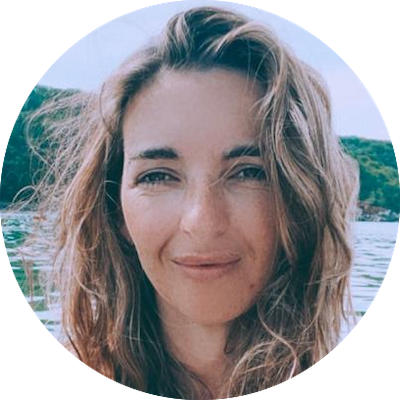 Danielle Whiteman
Stylist
@danniiwhiteman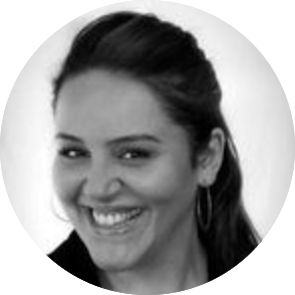 Ciler Peksah
Hair Stylist and Consultant
@cilerpeksah_hairstylist