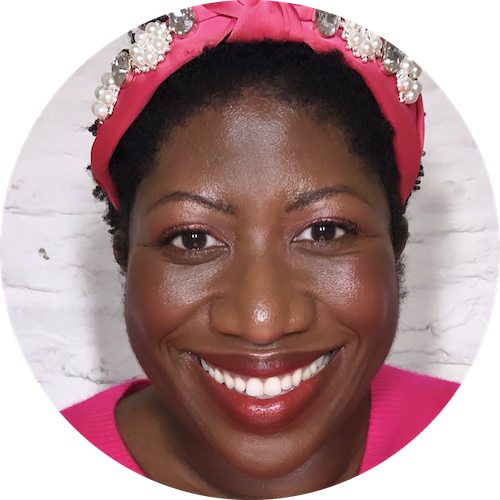 Our WYLDE Beauty columnist, Ateh Jewel, is also an award-winning journalist, broadcaster and diversity advocate.
Ateh has been a source of wisdom and advice for Holly ever since they met and she can't wait to share her knowledge with you.
This month, Ateh is talking us through the essential wind-down routine that we all need to nurture our mind, body, and soul.
October WYLDE Beauty Recommends
The essential wind-down routine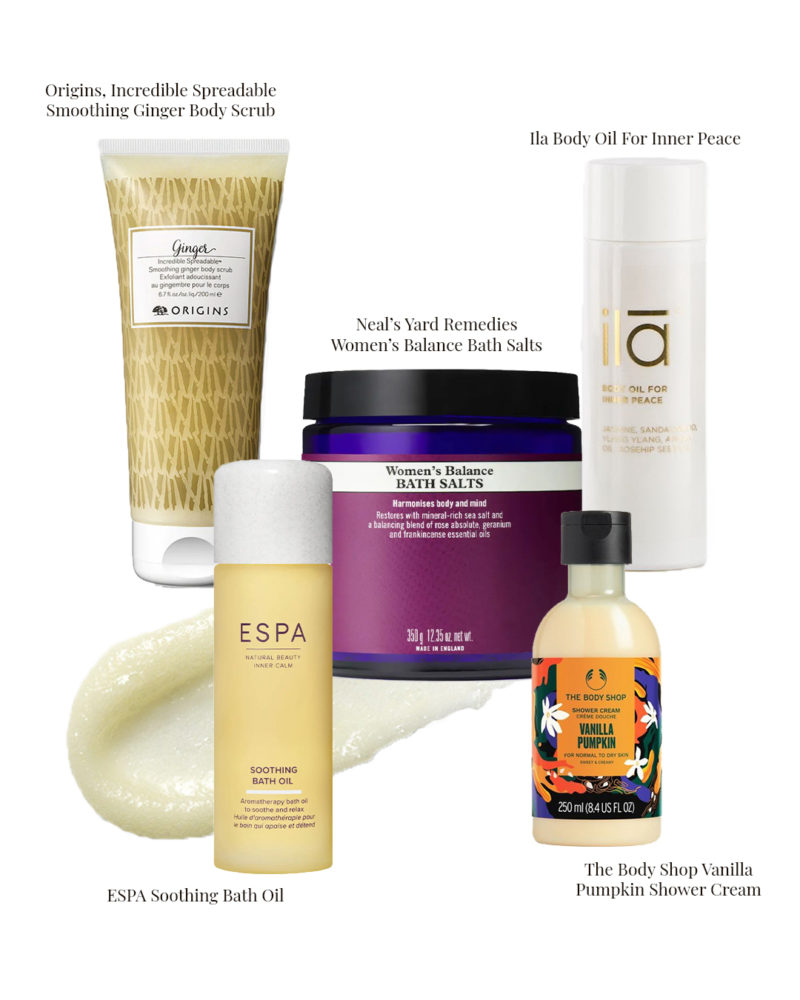 I love autumn. It's probably my favourite season, along with spring. I love feeling snuggly; the feeling of soft jumpers next to my skin and curling up on the sofa with my family. To me, autumn sparks a shift – not only in the weather and my wardrobe – but also in my mindset when it comes to looking after my body. I've noticed that during our busiest days, we tend to live in our minds and not in our bodies. Our bodies are our only home and for years, I was so disconnected to mine. I powered through aches and pains, ignoring the Type 2 Diabetes symptoms that I was having from using sugar to get me through hectic days as a beauty journalist and twin mum.
I learnt the hard way to slow down, reconnect and literally take care of myself, like you would a child or loved one. Body positivity to me is not only about loving what you see in the mirror but about valuing yourself enough to anoint and honour your body with soul soothing body care. The pandemic saw many new people become 'bath people' for the first time, as bathing is not only functional and about getting clean but can be highly ritualised, calming and a vital part of self care.
I take a bath every night and make sure that it's one that Mariah Carey would be proud of. It's an essential part of my wind down me-time. I light some candles, close the door on my busy day and unplug. I love restorative bath salts and bath oils, which transform my bathroom into a home spa. I love to put my hands on my chest and belly and do box breathing, inhaling for 4 counts, holding my breath for 4 counts and exhaling for 4 counts while inhaling therapeutic aromatherapy oils, which leave me feeling balanced and calm.
I use body oils everyday as well. My skin can get very dry and I don't just save them for a special occasion – I believe that everyday is a time to celebrate. I also love the action of slathering myself from head to toe, as it's really mindful and helps me get out of my head and connect mind, body and soul. Whether you are dashing in and out of the shower, having long decadent baths, anointing yourself with oils or helping to reveal radiant skin with a scrub, just remember you are enough. You are more than enough and your body is a gift. Enjoy!
Neal's Yard Remedies, Women's Balance Bath Salts, £15
I love NYR, as they are a modern apothecary full of healing herbs and potions. I love this new mineral-rich sea salt bath soak laced with relaxing patchouli, uplifting geranium, nurturing rose and grounding frankincense leaving you feeling balanced.
ila, Beyond Organic, Body Oil For Inner Peace, £48
There's something a bit magical about ILA, as all the products are made with chants being played in the background and symbols of peace and blessings are put in every batch. This body oil is about good vibes only, as it's laced with the highest quality heady jasmine and ylang ylang which helps with anxiety. It's also got rosehip seed oil, which is packed full of antioxidants to help with cell regeneration in the skin.
The Body Shop, Vanilla Pumpkin Shower Cream, £6.50
If you love to shower and go, this autumnal hug in a bottle is amazing. This special edition shower cream is so cosy with vanilla extract and notes of almond milk, caramel and maple syrup, it's a great way to start your day.
ESPA, Soothing Bath Oil, £32
I always reach for this bath oil when I want my skin to feel super soft and my frazzled nerves soothed. I like to rub the oil into my skin and step into my bath, Cleopatra style, to enjoy the aromatic rose geranium, frankincense, myrrh and skin nourishing sweet almond oil.
Origins, Incredible Spreadable Smoothing Ginger Body Scrub, £25
Most body scrubs are too scratchy for my sensitive skin but I love this uplifting creamy sugar scrub, which helps to gently buff away dead skin cells to reveal radiant skin. If you work the scrub from your ankles with upwards strokes towards your heart and from your wrists towards your heart, it can help with lymphatic drainage for when you're feeling puffy and sluggish.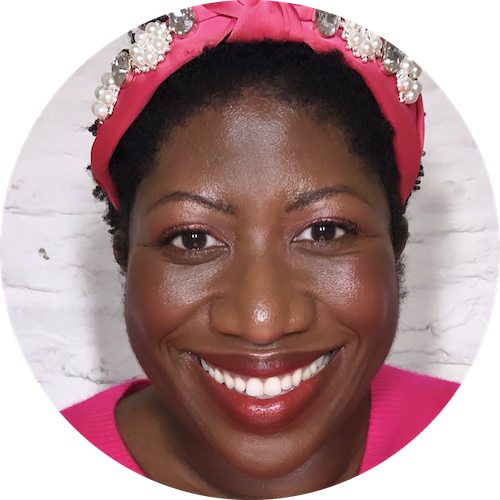 Ateh Jewel
Ateh Jewel Beauty, Award-winning Journalist and Diversity Advocate
@​atehjewel