Meet makeup artist Patsy O'Neill, hairstylist Ciler Peksah and stylist Danielle Whiteman.
Each month, our WYLDE Style trio will be taking you through the products, techniques and recommendations that they usually reserve just for Holly.
For November, each woman is taking us through how to get ready for the festive season by replicating some of Holly's recent looks.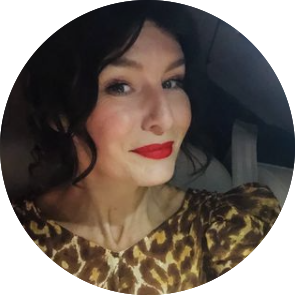 Patsy O'Neill
Makeup Artist and Beauty Consultant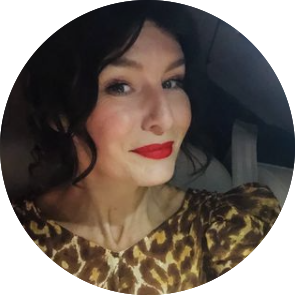 Patsy O'Neill
Makeup Artist and Beauty Consultant
PATSY on how to replicate Holly's party season makeup.
After preparing the skin with Deliah's Foundation Primer, I used a skin coverage all-in-one product by Monika Blunder in shade 3.5 for Holly. The wonderful thing about this product is the shade range – often I blend two shades together to even out skin tone. I also love these new Face Pencils by Jones Road, which is Bobbi Brown's new venture. For Holly, I used shade 11 which works perfectly with her skin and I love how user-friendly the products are: I popped the concealer into Holly's bag so that she could do red carpet touch ups.
You'll know by now that I love Hourglass and they've just launched their Limited Edition Palette – which happens to have all of my favourite shades! It's an amazing gift and the palette is just a dream to work with, whether you're a makeup artist or just using it on yourself. I used this palette on Holly to create gorgeous, super flattering skin.
For her eyes, I was really keen to marry her makeup up with the tones in her dusky pink dress and it just so happens that pink actually really makes the green in Holly's eyes pop. I started by using a wash of the 'Pow' shade from Hourglass' Curator Palette all over the eyelid, and then bought the colour underneath the eye and blended it. I also highly recommend the Modern Eyeshadow Palette from Vieve which is really worth the investment – the tones are so beautiful and really blendable, too. To help Holly's eyes pop even more I used some of the 'Deep Dusky Rose' Cream Eyeshadow by Trinny London which I tapped into the middle on the eyelid using my index finger and then smudged underneath the eye. Finally, I applied Deliah's 'Cinnamon' Eyeliner from their 'Stay the Night' Collection along the eyeline and smudged it in and then to really enhance the look, I brought the pencil along the inside of the waterline, below the eye. Another option that I love for eyes are the Vieve Eye Wands, which come in a set of 6, and genuinely do not budge.
For mascara, I used Code 8's Lash Sophisticate Mascara in black, which I love for detailed lash application. I then used the Visionary Lash 002 Strip Lashes by Lash Star which I've mentioned before and which add the perfect fluffy lash without looking over the top. I like to trim the ends to make sure that they work nicely with Holly's natural eye line and I really like that these strip lashes are made from cotton so they easily adapt to your eye shape and make application super foolproof. I also love that they can be used again and again if you're careful with removing the previous glue.
And finally, for Holly's lips, I wanted to make sure that I used the perfect shape of pink that was slightly darker than the dress so that it didn't look too matchy-matchy. I used Hourglass' Lip Stylo in the shade 'Inventor' and what I love about these lipsticks is how durable and moisturising they are. What's not to love!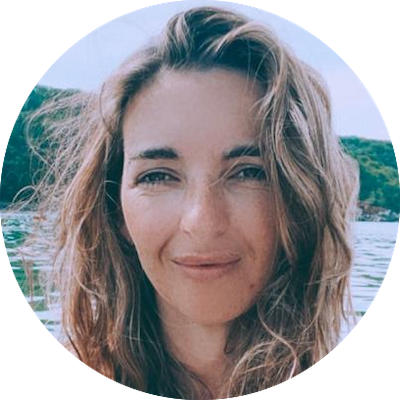 Danielle Whiteman
Stylist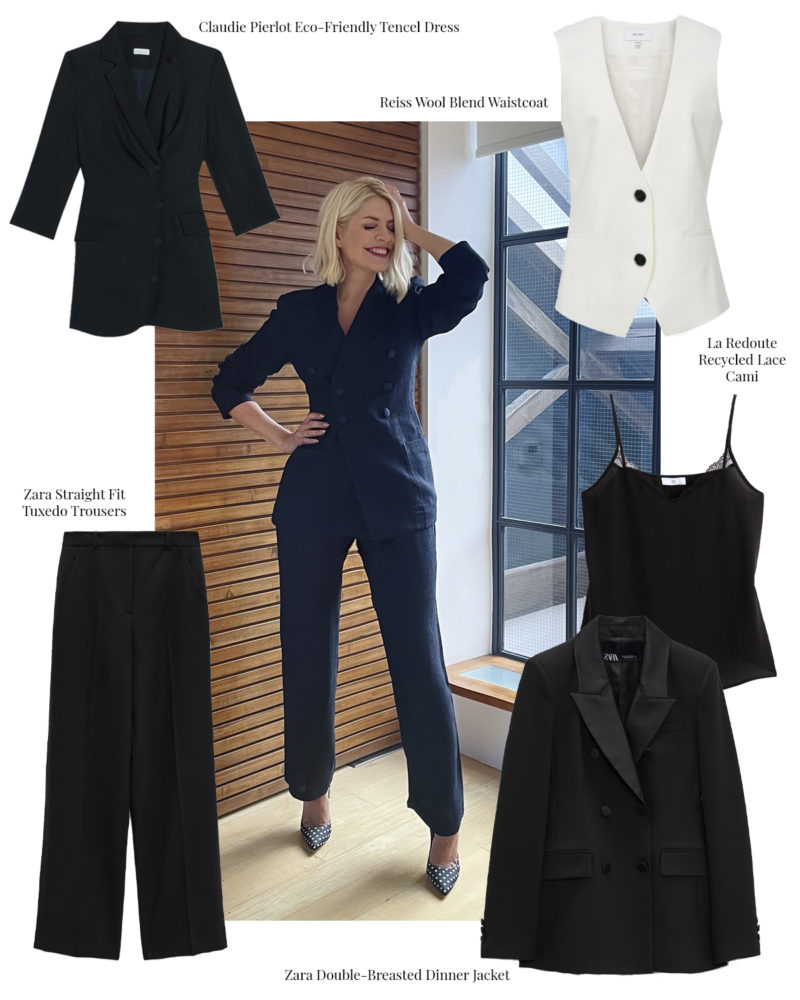 DANIELLE on why the suit will always have pulling power.
Great tailoring can be hard to come by, particularly on the high street. But once you find the perfect cut, I promise that it will become one of the hardest-working pieces in your wardrobe. The beauty of the suit is that styles and shapes don't tend to change over time, so a classic two-piece is a brilliant investment that'll last you for years. Although it can seem pricey upfront, always remember that these pieces can be worn individually; blazers paired with jeans, suit trousers paired with a shirt or fitted jumper. It's all about getting more bang for your buck.
The classic tuxedo suit is something that never goes out of style and is always super flattering when made in the right fabric. I love this Zara version because of the satin trim, which works so well for the upcoming party season. I love mixing up what I pair with a suit like this, so a classic white tee works well for day or I love something like La Redoute's Lace Trim Silk Cami for evening. Whenever I'm dressing Holly in something like this, I love playing around with a ribbon as a neck-tie. Adding a contrasting thick black ribbon around a collar can instantly elevate a shirt and suit combination and you can easily find gorgeous ribbon at any haberdashery.
It's worth noting that a suit doesn't just have to mean a two-piece with trousers; it can be a skirt or a short suit or even a three-piece with a waistcoat. Reiss has a great cream tailored waistcoat and a matching suit which is super versatile and I love Sandro's brown wool tailored suit for winter, which looks great with a pair of 30 denier tights and a solid loafer. Holly and I also love a tuxedo mini dress and Claudie Pierrot has a great option with structured shoulders and a cinched-in waist to flatter any figure. When it comes to suiting, remember that shape is always key. If you can't find your exact fit, don't be afraid to take it to a tailor and get it altered, because even the tiniest bit of alteration can go a long way. It's an investment piece that should be built to last, so you want it to fit you perfectly!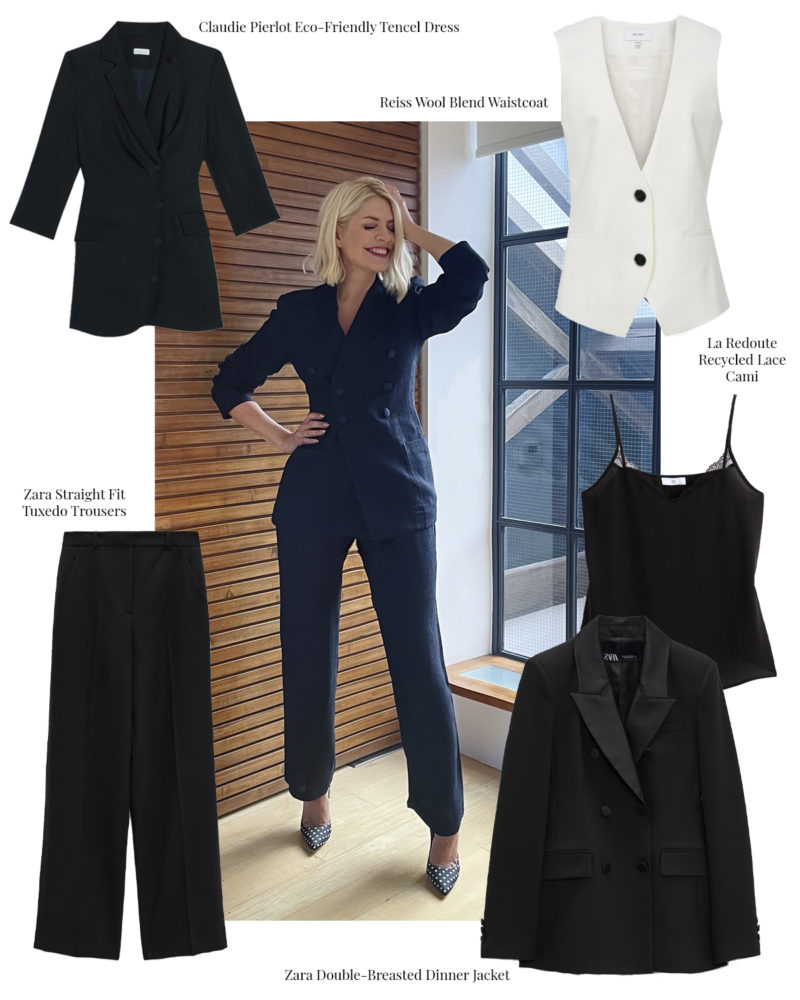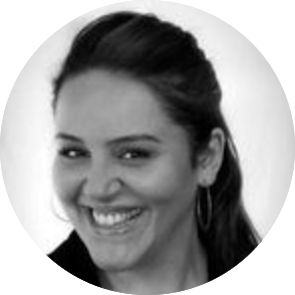 Ciler Peksah
Hair Stylist and Consultant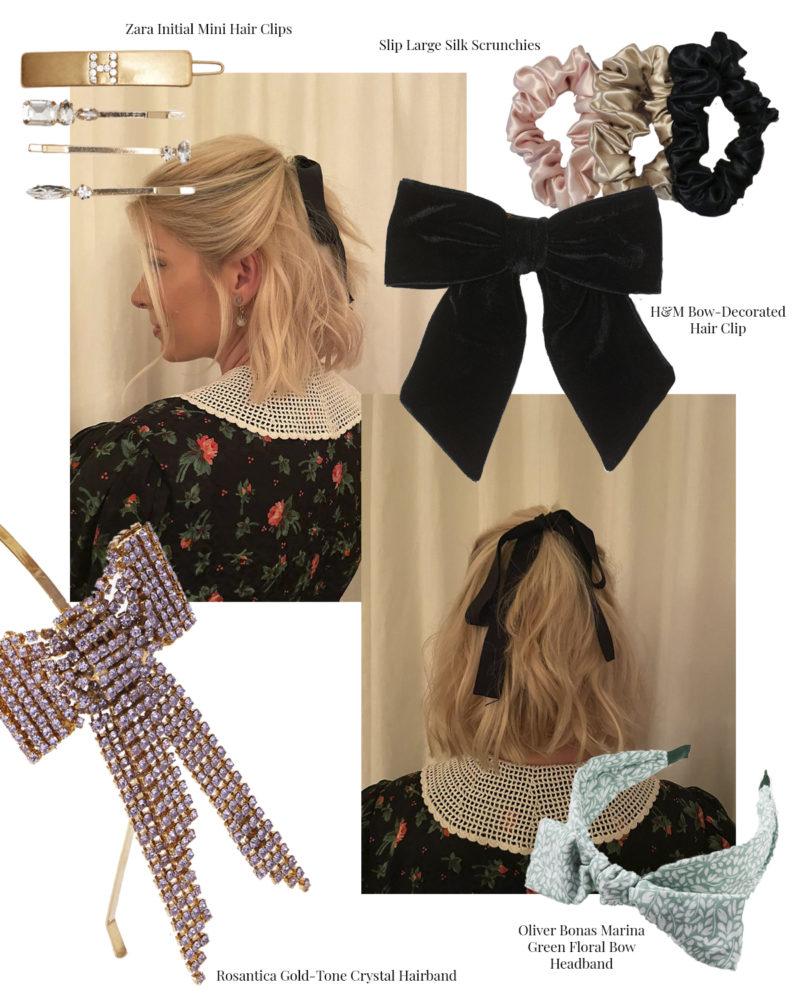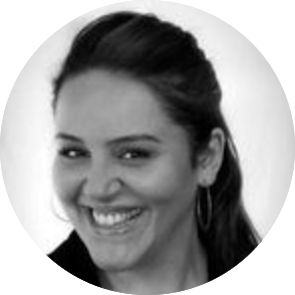 Ciler Peksah
Hair Stylist and Consultant
CILER on a chic but simple look.
If you're looking for a simple, easy-to-achieve hairstyle that adds a serious touch of chic, look no further. I love a half up, half down look – especially when it's all tied up with a gorgeous ribbon. It's perfect for the festive season and I love that you can mix it up with different colours, textures or prints and use the ribbon in a bow or whichever shape you choose.
For this particular look, I'd just blow dried Holly's hair and she said she felt like having it off her face, so she pulled it back to where she wanted and then I styled it. My top tip for recreating a look like this is to add texture to the hair, grab it naturally with your fingers to put the pony in place and then use your ribbon to style however you like.
A few other things I recommend:
Create texture in the hair by selecting the hair that you want to have up, and then back comb it under that section, using hairspray, to give a good grip.
Then, for the actual ponytail, I like to use clear plastic bands that I just buy on Amazon. They are super subtle and work well to hold the hair in place. But they can be damaging, so it's best to use the tooth of a comb to gently pull the band down the ponytail. In general, I really recommend silk hair ties rather than standard elastic ones; they are so much better for your hair as they don't break it in the same way that a traditional hair tie might.
For the ribbon, I love this double-sided velvet ribbon from VV Rouleaux. In my mind they are the best place for ribbons and there is so much choice. Other things that I like to play with are tulle or silk, which help create length and add thickness to the bow, too.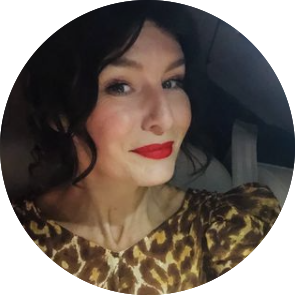 Patsy O'Neill
Makeup Artist and Beauty Consultant
@patsyoneillmakeup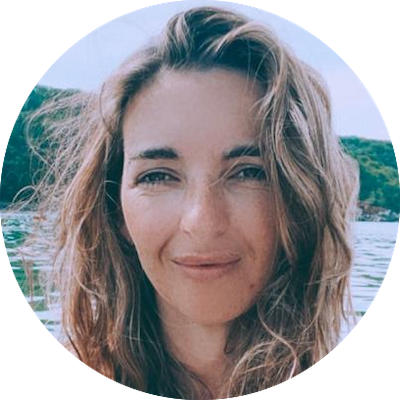 Danielle Whiteman
Stylist
@danniiwhiteman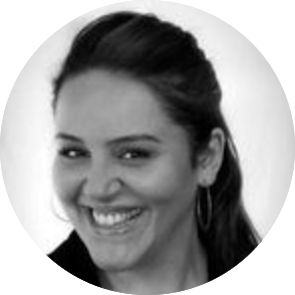 Ciler Peksah
Hair Stylist and Consultant
@cilerpeksah_hairstylist