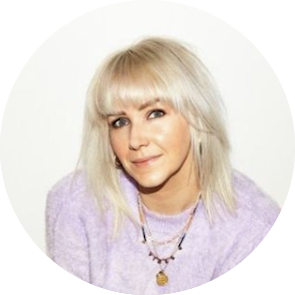 Emma Lucy Knowles is not only our resident WYLDE ENERGY columnist, but also an author, hands-on healer, crystal reader and meditation teacher.
Holly has loved working with Emma Lucy over the years and wanted to share her powerful healing skills with the world.
This month, Emma Lucy has put together the most magical moon phase kit, using crystals to guide us through the lunar month. She's also giving us insight into November's gorgeous crystal of the month, Rose Quartz.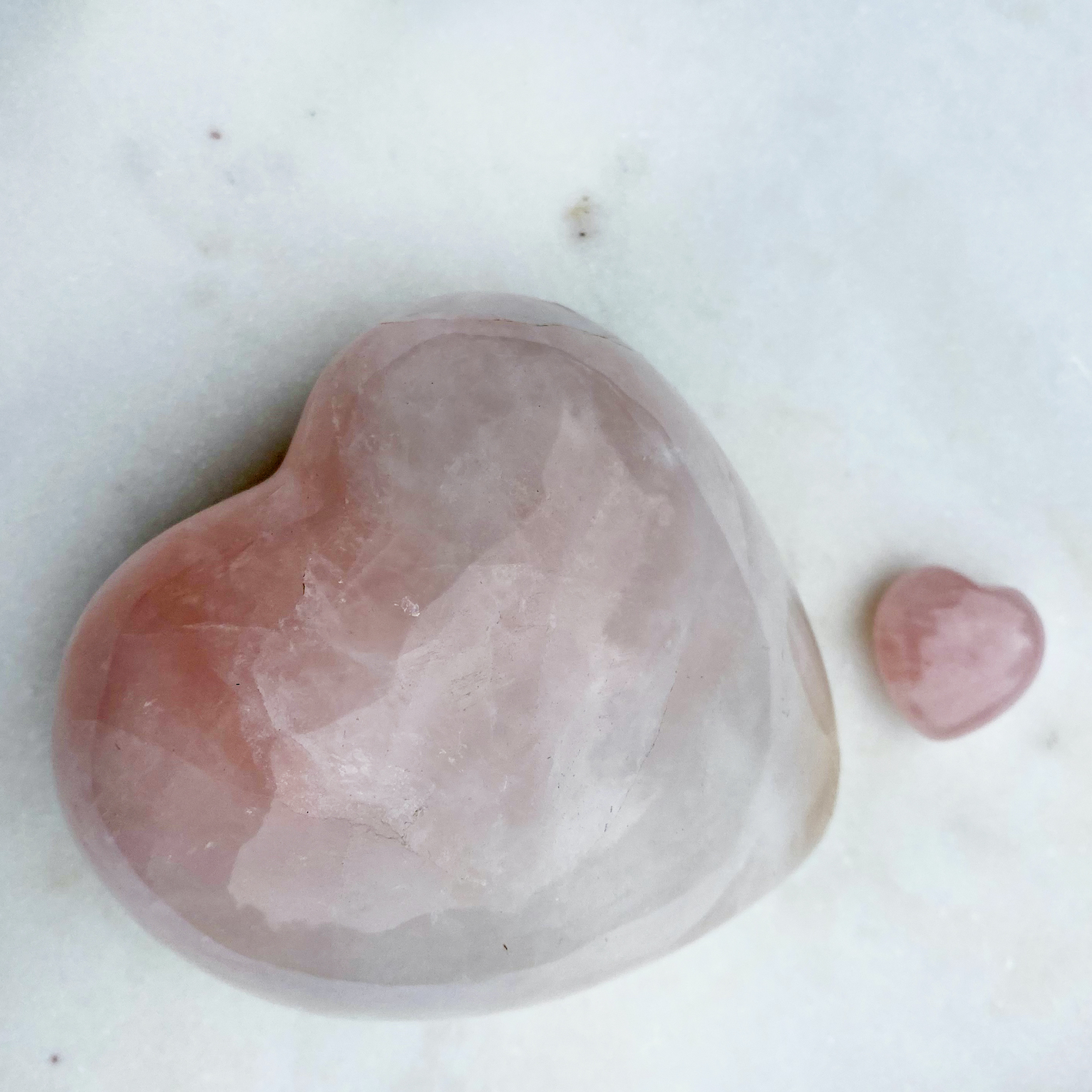 Crystal of the Month
Rose Quartz
Every month sees a new energy, a fresh vibration and frequency. To celebrate that magic and to allow you to make the most of it, we're bringing you a crystal of the month. Watch this space!
I sat with this one for a while – because spirit says this November will be all about nurturing, I was seeing and feeling all of the pink and the human in me thought 'umm that feels strange for this month – surely thats more Summer?' but no! Cause this month is all about authenticity, about nurturing the self – the calm AFTER the storm – a time to regather, regroup and to realign with the self and your direction in a loving and nurturing way and so we come to the queen of all our hearts – Rose Quartz as we turn in to head out and connect deeper with who we are at a soul level, drawing in deeper those who support, who nurture our growth and start to let out to sea those old people, places and emotion with peaceful radiant ease.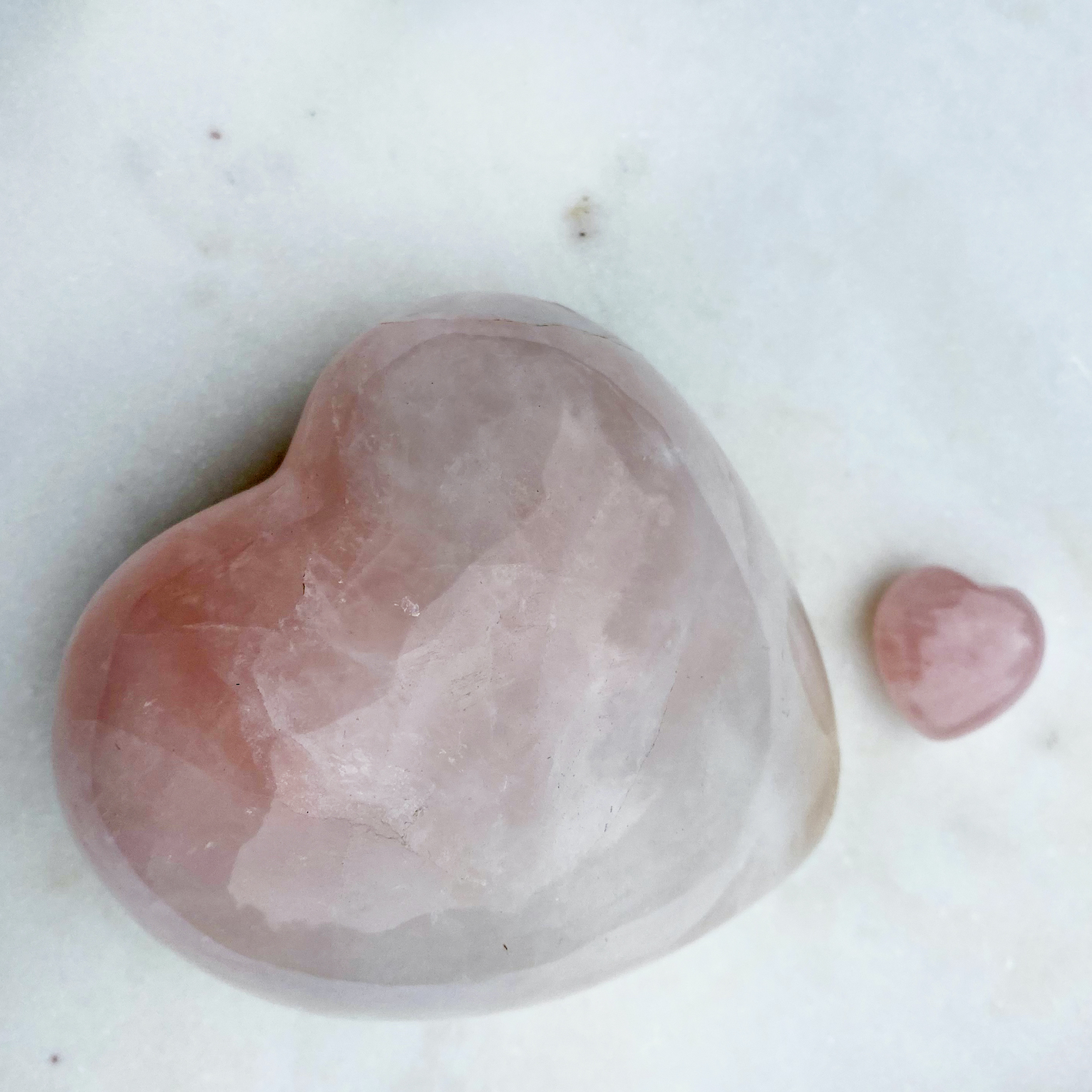 EMMA LUCY breaks down how we can use crystals to enhance each moon phase.
I cannot think of a more powerful collaboration than that of the moon, her phases, her scene changes and Mother Earth's energy attractors and reflectors – crystals. To really make the most of the moon's cycles, I have put together a breakdown of crystals for you to take through every moon phase. Each one will heighten the moon's glow, help it penetrate deep into your being and tend to your mind as we ease into her healing grace.
  New Moon & Celestite
This is your time of new beginnings, a fresh slate given by the moon to allow you to plan and to gather. Supporting this magical time of reflection into the moon's magic is celestite, which you can take to your hand as your crystal architect. As you build, as you tweak or as you come to start anew, you can 'feel' the pure serenity of the divine power and presence within you as you tune into sensing for, feeling for and asking the universe for more, under the new moon's spotlight.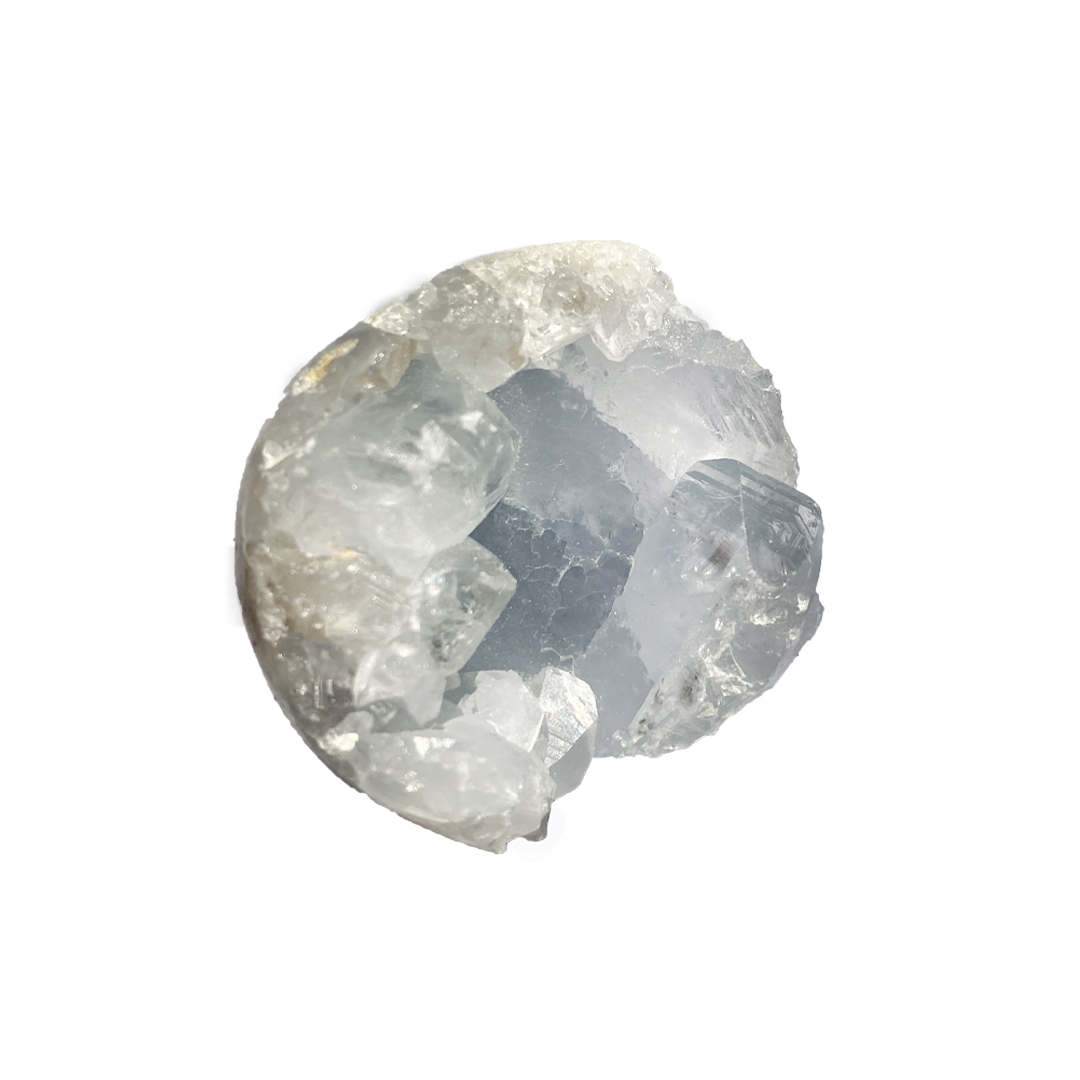 Waxing Crescent Moon & Moonstone
This is a precious time, a time to set intentions, to begin to plant your hopes and desires into the world but also a time that can often feel a little daunting, as the ego fears the unknown of what this moon phase can bring. Take moonstone to heart as your loving protector as you explore the unknown. It will help to expand your thinking and feeling with a heartfelt power and softness, without toughening up and keeping yourself out and away from the waxing crescent moon's shine and our own potent potential.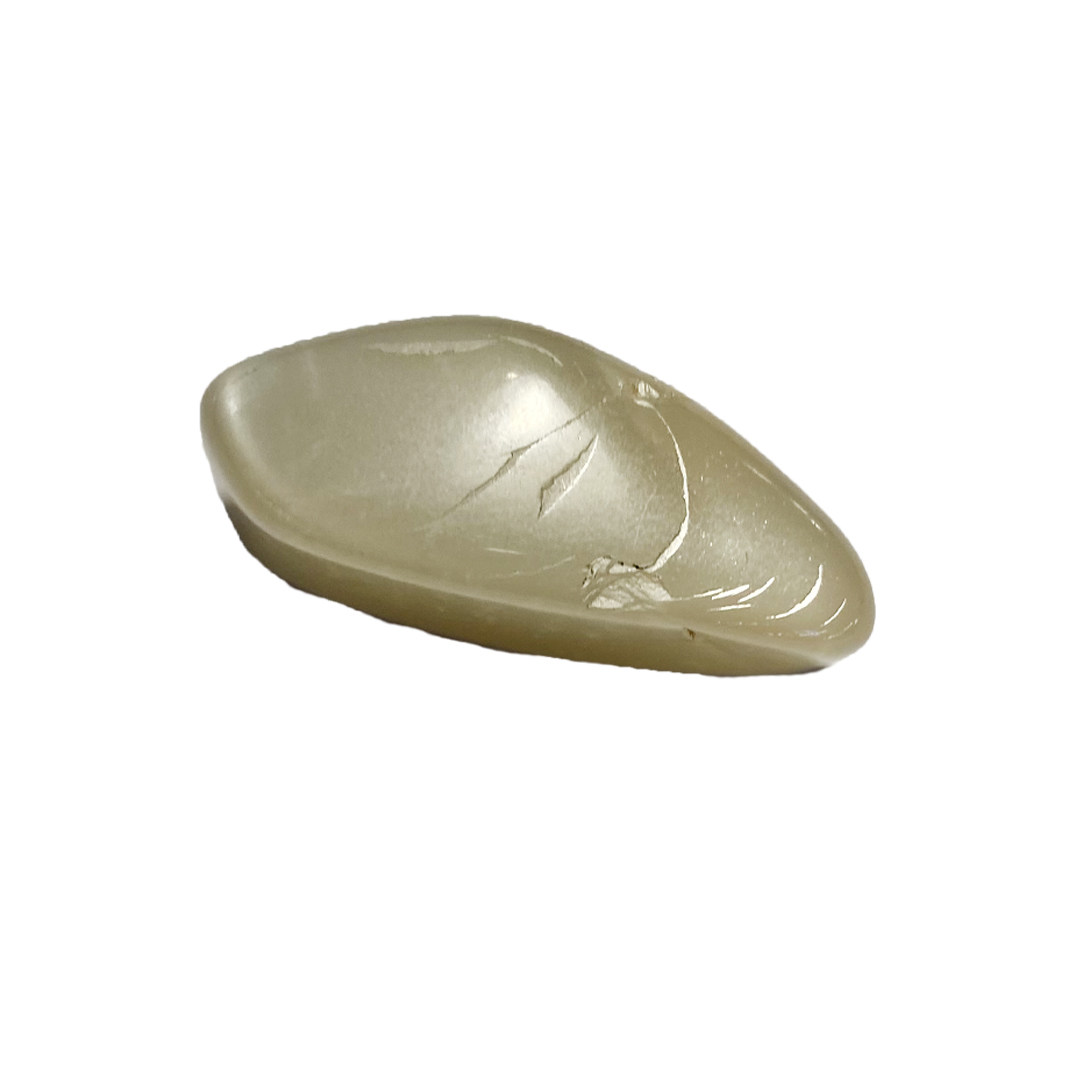 First Quarter Moon & Aragonite
Time to go soul-dier, time to take action, to push forward under the first quarter moon. This is a time to go, go, go, do, do, do. In order to keep those feet on the ground, magnetise your energy, enhance those roots and draw what the moon is allowing of you, take aragonite as your grounding healer. This sensational moon phase and crystal pairing will allow you to power ahead whilst remaining at ease in your skin and your surroundings, so that the change in action doesn't throw you off guard, but holds you in loving grace.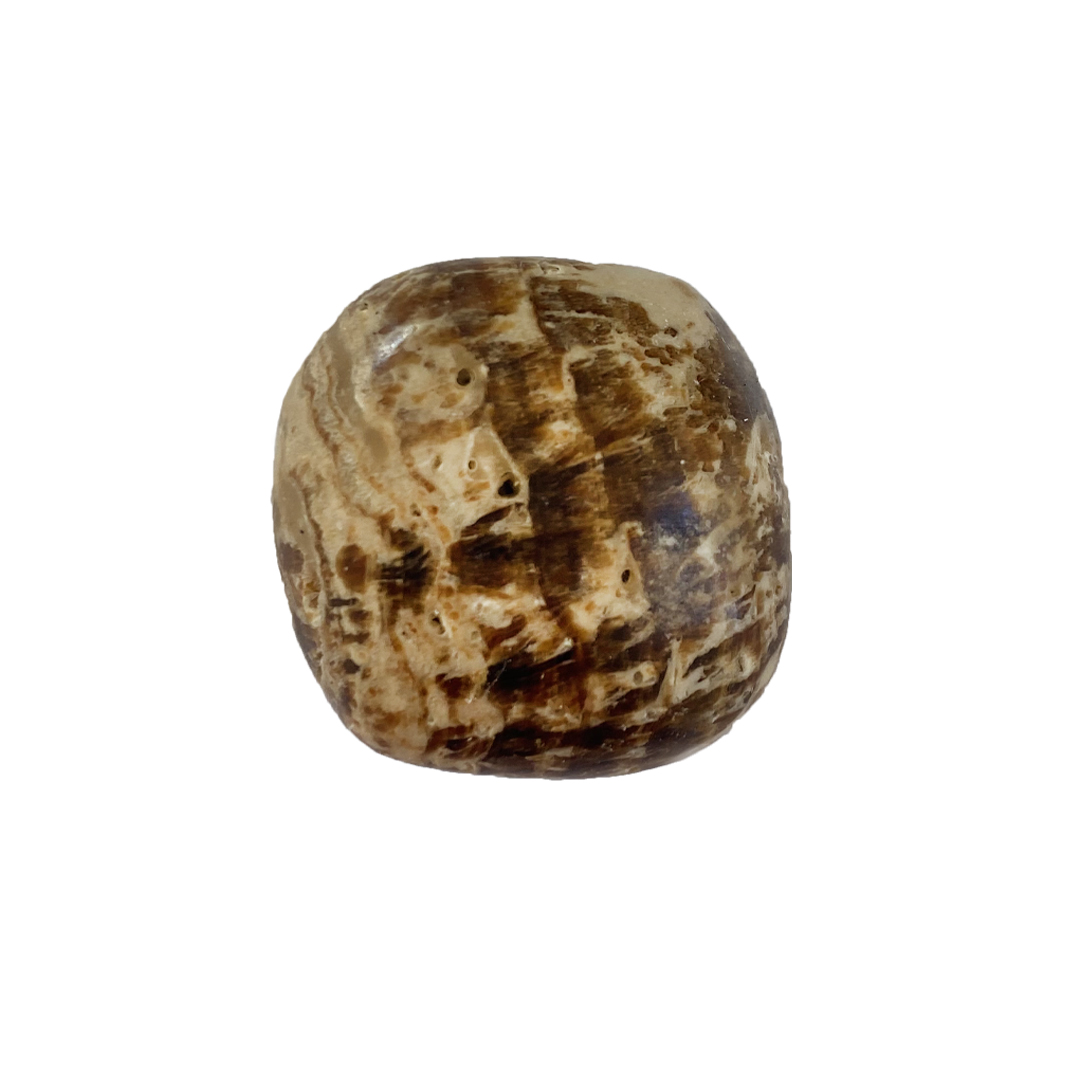 Waxing Gibbous Moon & Clear Quartz
Time to phase in, refine and hone in on what the waxing gibbous moon can provide you with. Her momentum will move you forward with your intentions, which you should set with crystal clear clarity. This is an important time to allow yourself to cut through the noise of the every day to focus on the task at hand, to get back to your intentions. This time, though, make sure you read them and own them with clear quartz in your hand. The powerful crystal cuts through anything that does not serve you dreams and goals as designed under the moon.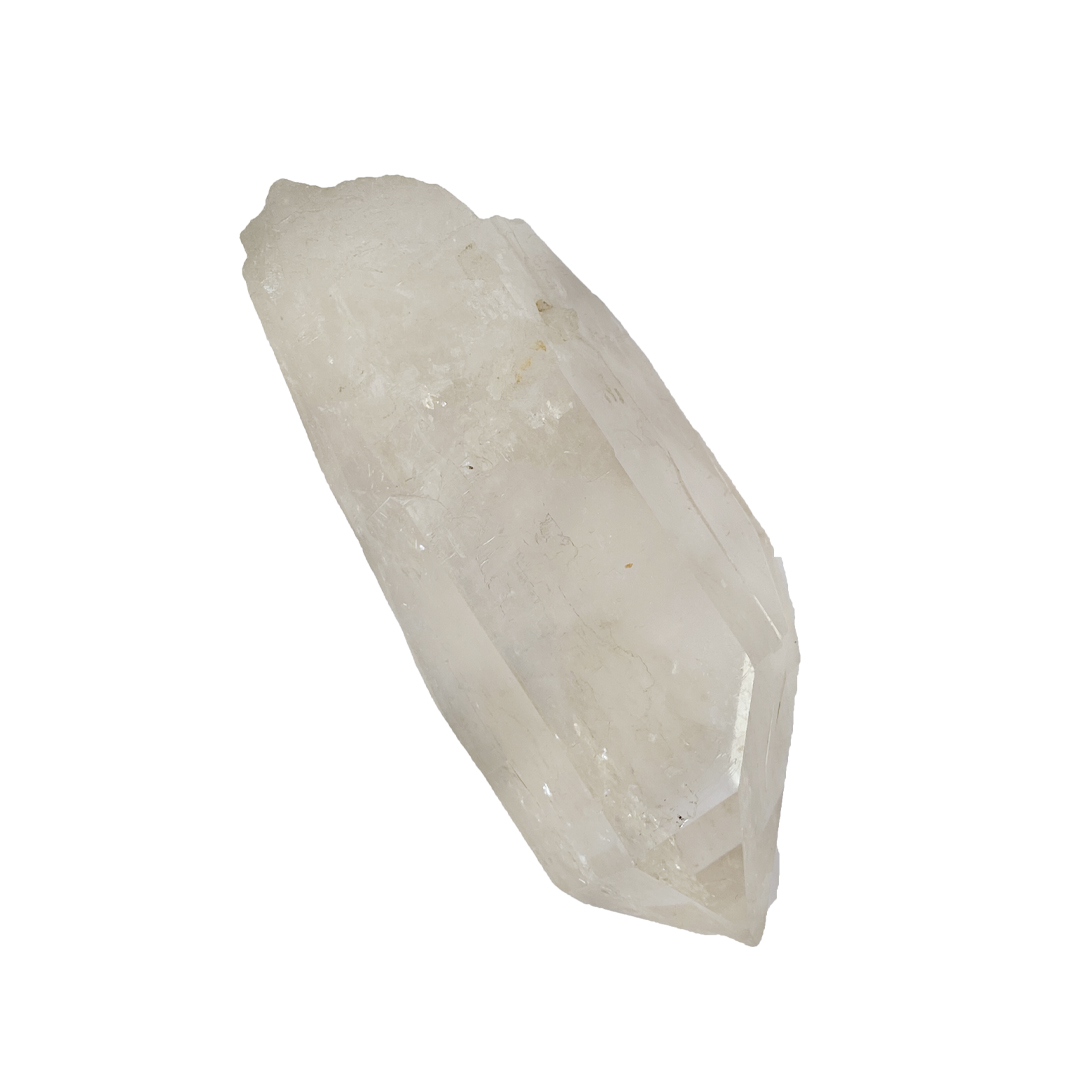 Full Moon & Selenite
The full moon brings around a time of completion, a time to harvest all that you have sown and grown, a time to turn inwards and bathe in what you have achieved. But it's also a time to allow yourself some introspection and give yourself some internal high fives! At this stage, the moon in all her glory becomes a power pairing with selenite, so let the full moon be your lighthouse – guiding you to see your results – as selenite becomes your tour guide, ensuring that you don't miss any of the wins or the blooms of growth.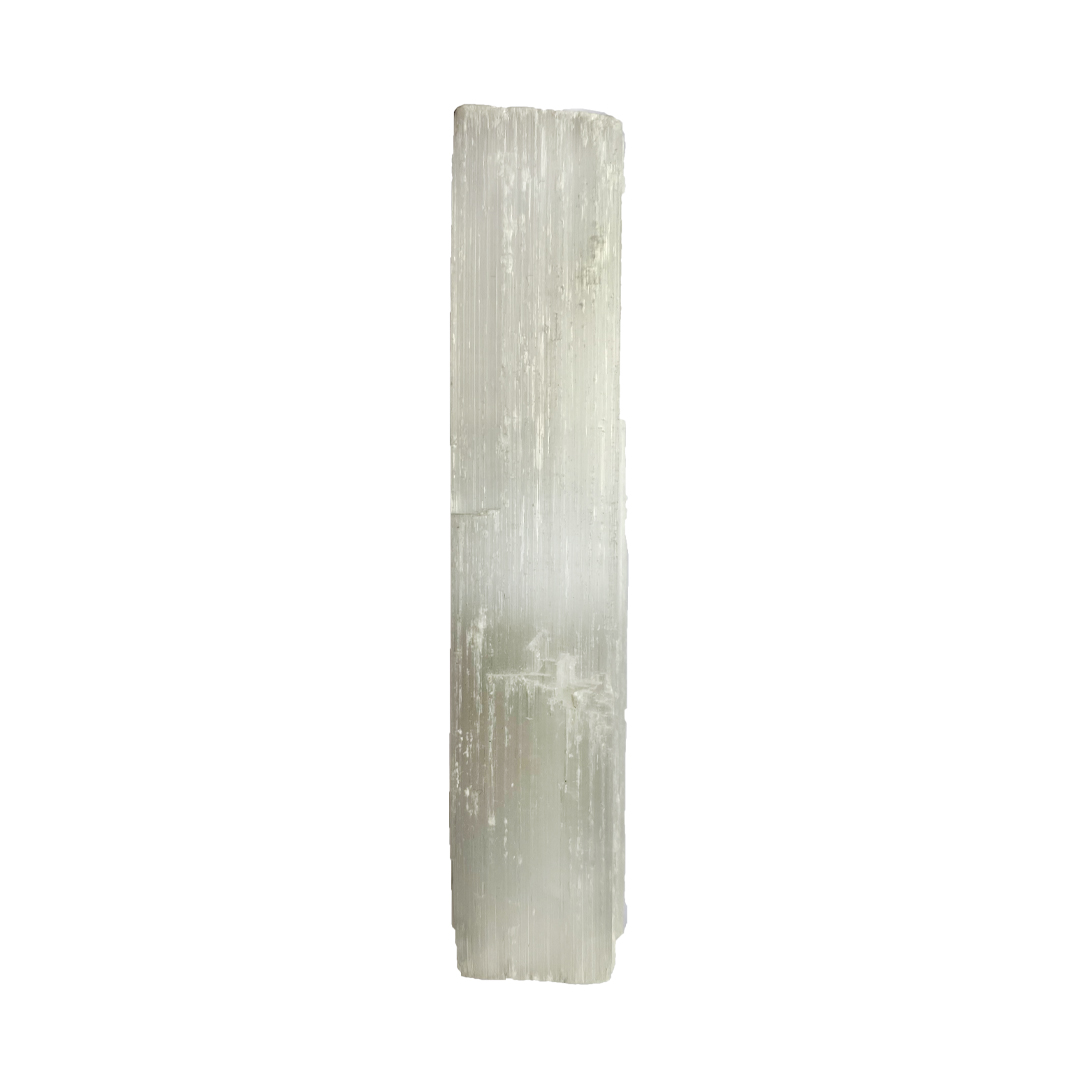 Waning Gibbous Moon & Barite
This is still a very internally reflective part of our moon cycle and at this time, gratitude is everything as we turn our hearts to the waning gibbous moon. To really dig into the depths of gratitude, to allow yourself to deeply recall those blessings beyond the surface and beyond time, tune into the moon with barite at hand. Reveal to yourself – and the moon – the blessings that you so often keep inside.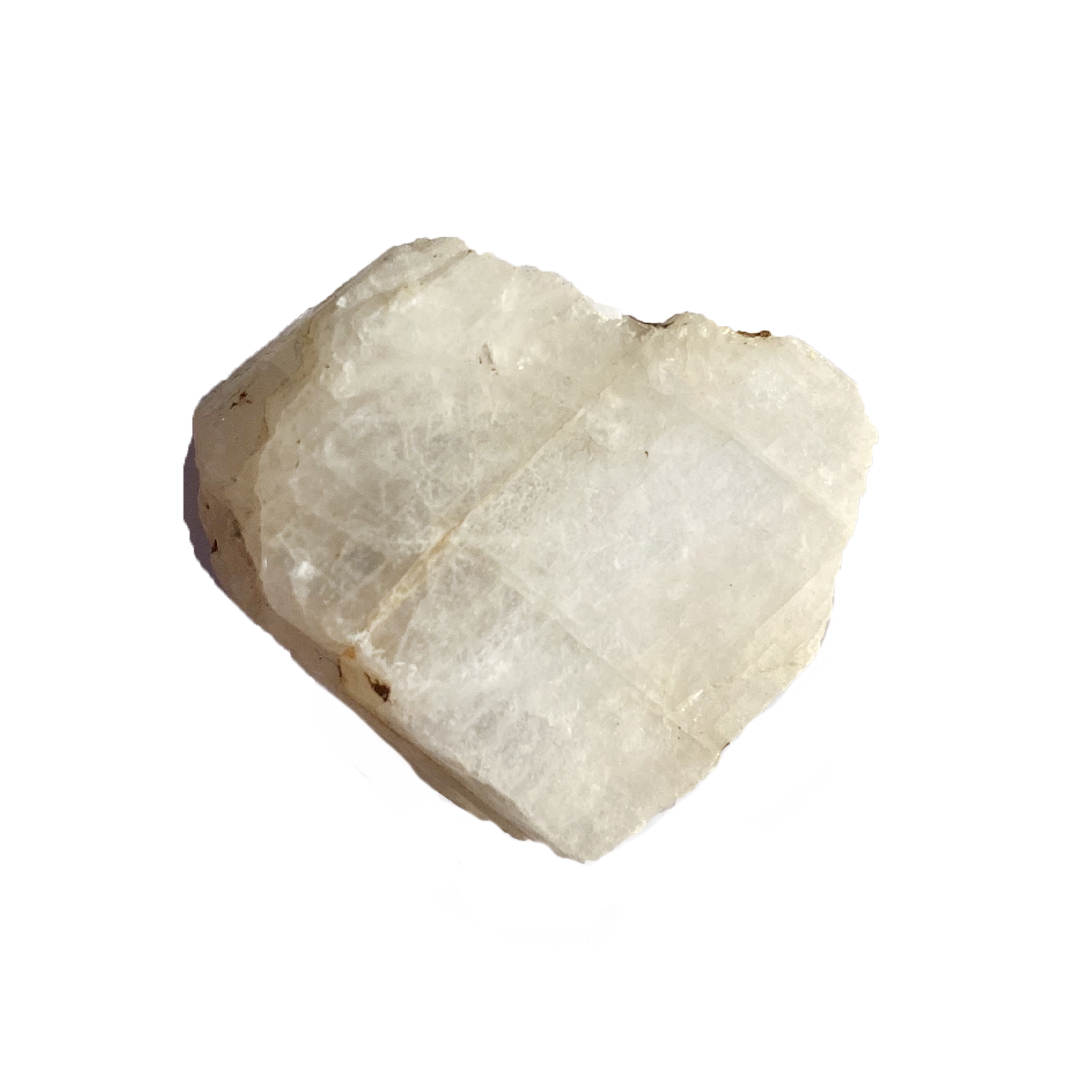 Third Quarter Moon & Malachite (with a side of Rose Quartz)
Time to take out the energetical rubbish, to release and let go of the habits, patterns and views that bind you or have historically caused you harm. We can so often feel like we have cyclic pains or habits that have a sense of 'here we go again' and it is this that the moon is asking us to hand over to her at this time. There is no better detoxifier for you now than malachite, so let it snuffle out all that you so often feel that you have 'nearly' conquered at this time. Let it lift this energetical soot to the surface to be elevated into nothing by the light of the moon. Please know this is a powerful time of shift and a powerful pairing so I always say to use rose quartz as your tender, loving support, soothing you, holding your emotions as you bravely churn up, break through and let go.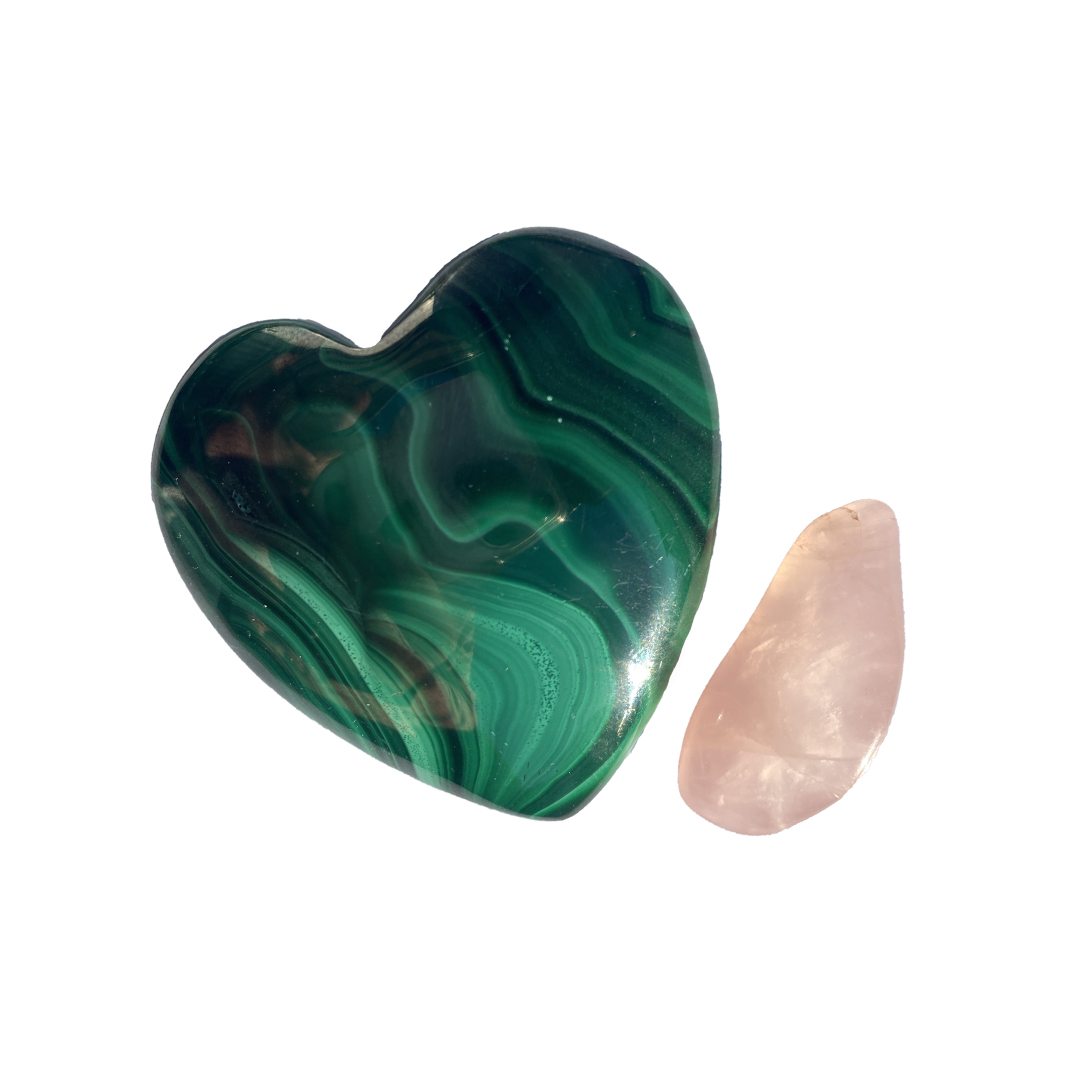 Waning Crescent Moon & Howlite
When the moon wanes so do we, so this is a phase sent to allow you to recuperate, to rest, to feel the power in what often 'looks' like emptiness and use it to empower you. It is a testing time for the mind as it fears emptiness and so often translates it into loneliness. In order to surrender into this beautiful moon's clean slate, we need to surrender to it, so we take howlite to mind to still the noise, the negative or redundant chatter, as she allows you to tune into the peace of the waning recent moon and works with you to set your mental frequency to be one of peace, deep calm, heart, and thinking to ensure this is as empowering time as can be.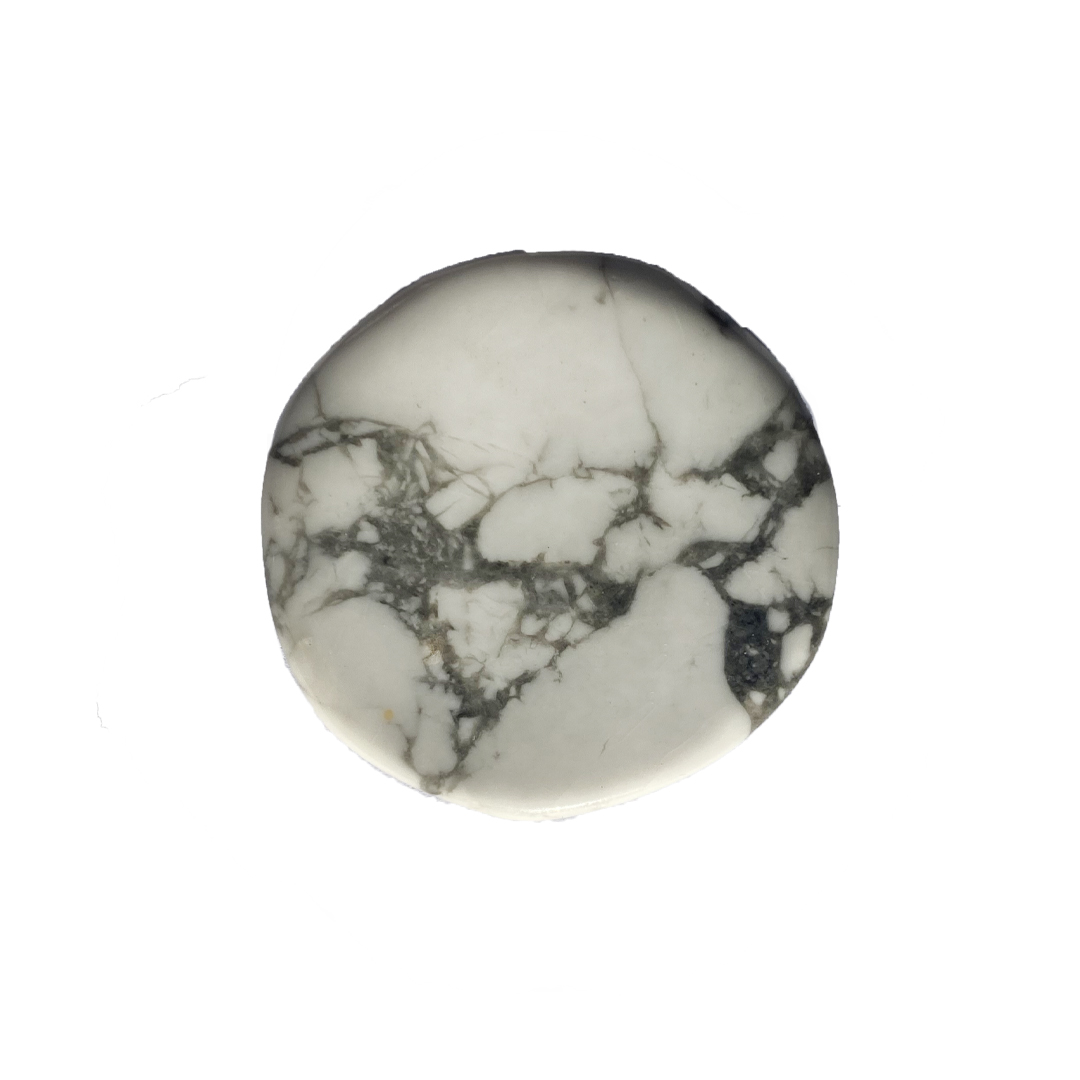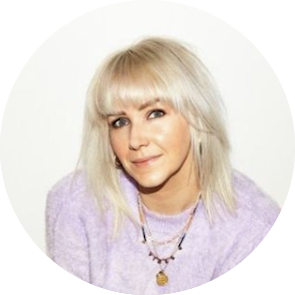 Emma Lucy Knowles
Clairvoyant, Healer, Reader, Teacher, Translator, Author and Coach
@​your_emmalucy