Every month, Holly's trusted glam team share the secrets they usually reserve just for her.
This May, our WYDLE style trio bring you the perfect Summer Adventure Guide for your hair, makeup and wardrobe.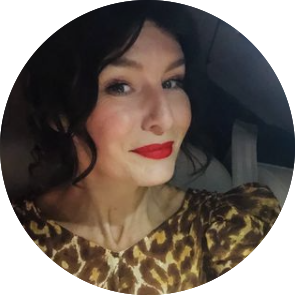 Patsy O'Neill
Makeup Artist and Beauty Consultant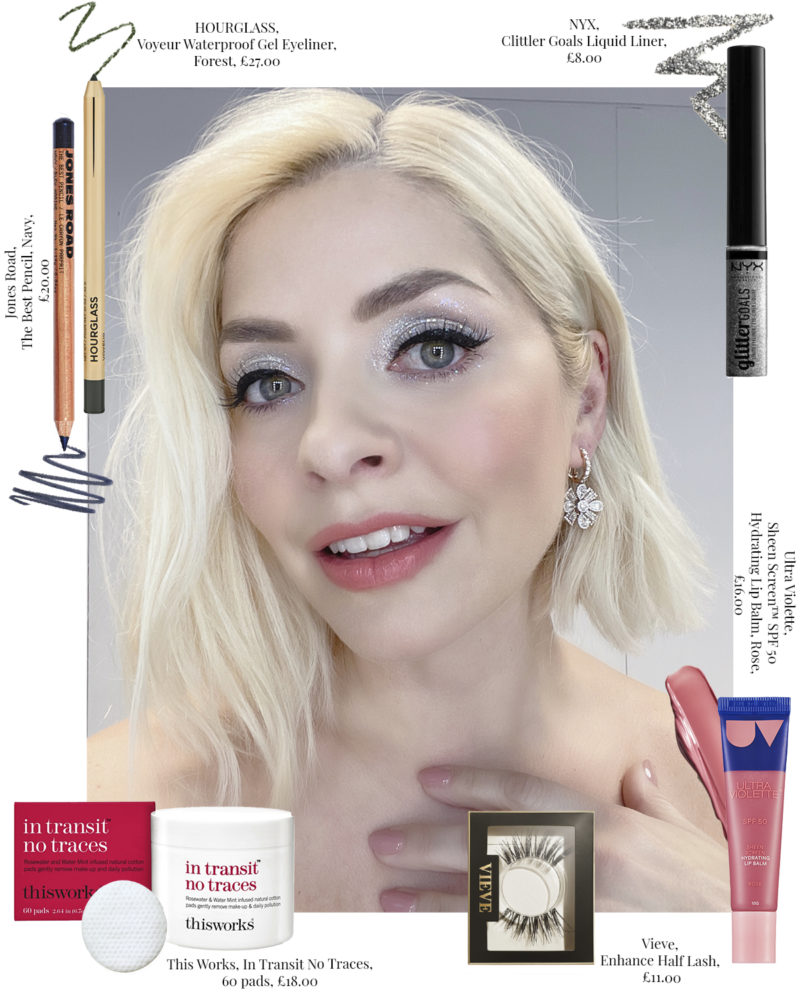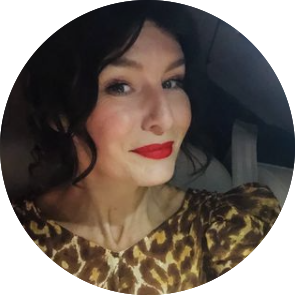 Patsy O'Neill
Makeup Artist and Beauty Consultant
Patsy on making-up for adventure!
Welcome to your Summer Adventure Make-up Essentials Guide! When you think about adventures in the great outdoors – whether you're exploring, trekking or going to a festival, I've got you covered with all the must-haves to keep you gorgeous and protected amongst the elements.
Lips
SPF protection is queen when it comes to adventure essentials and luckily for us, most makeup brands now include SPF in their products. These Sheen Screen SP50 Hydrating Lip Balms by Ultra Violette, £16, are lush and I'm a big fan. They are perfect for protecting the lips outdoors, so easy to apply and this Rose Shade adds the perfect amount of colour. They contain Lanolin, Shea Butter and Cacao Seed Butter to keep your lips soft and smooth, while a subtle tint and SPF50 leave behind a bit of shine and a lot of protection. Choose from 4 shades: Rose, Dusk, Shimmer and Peach.
For an awesome colourless alternative that you can use for lips, eyelids, nose, ears….in fact you could use it pretty much anywhere on the body, on-any family member over 6 months, I adore this Tropic Skincare, Sun-Stick, £20. With a soothing and sensory mix of vitamin E, cottonseed oil, marshmallow root extract and tamanu oil, dab on sunblock stick if you see any redness appearing and it'll soon erase any inflammation and discomfort. Just don't forget to reapply every 4 hours!
A great product for lips on tour are these lipsticks by HIGHR, £22. Not only are they lush and moisturising – but they will be your best friend on the go as they have a built mirror! HIGHR lipsticks are sustainably produced using the purest ingredients. The base formula is created using organic plant oils and butters, then blended with Hyaluronic Filling Spheres to plump and intensively moisturise. The colour range is great, with a shade for everyone.
Eyes
If it's a festival adventure you're on, then it's all about the eyes. I consulted my sister and girlfriends about this and they all say that when it come to make up and festival fun, they want glitter, lashes and bright eyeliners. So, it's impact all the way!
Eyeliners that won't budge are an absolute essential and I adore these new Hourglass, Voyeur Waterproof Gel Eyeliners, £27. They are expensive, but really worth it. The classic shades in black and brown are good for all year round wear, but they also come in a beautiful forest green and taupe.
If you want some more budget-friendly super-bright impact alternatives, check out NYX Professional Makeup Epic Smoke Liners, £11. They blend beautifully and have a smudge end, making life easier whilst applying in a tent!
I also love these new Jones Road, The Best Pencil, £20 eyeliners, which come in an amazing colour range! 
Glitter 
This NYX Makeup, Glitter Goals Liquid Eyeliner, £8 are a bargain and easy to transport. No one wants a glitter bag explosion whilst in a field, so a pre-mixed gel glitter is the best solution. Apply anywhere and everywhere! 
Another glitter gel favourite of mine is Festival Glitter, Snazaroo Glitter Gel, £4. 
Lashes
There are so many lashes to choose from these days, it can be overwhelming knowing what to choose. I have a few suggestions and they vary in price, but all have my seal of approval! 
These Vieve, Enhance Half Lashes, £11, are the new kids on the block and these 3/4 length ones are perfect for application in a field. They have been super clever and scaled down the packaging. Remember the easiest way ensure neat lash application is with a small mirror and some tweezers.
These Flicker, Naked Lashes, £18, are fabulous and they are so easy to apply. They also have a eyeliner glue pen that's super clever for a secure application and a defined line all at the same time.
Cleansing
Whether you're camping or glamping or sleeping out under the stars, you still need to take care of your skin before bed and remove the day. Being without a sink is no longer an excuse as there are some amazing wipes on the market that are biodegradable and gentle on the skin. Previously, wipes could strip and disrupt the PH balance of the skin – not to mention being bad for the environment – but these new products are an adventurer's essential!  
Burt's Bees, Sensitive Facial Cleansing Towelettes with Cotton Extract, £6.49 are great on sensitive skin. They are soft, fragrance-free, hypoallergenic towelettes that wipe away dirt, oil and makeup while moisturising and soothing skin with Cotton and Aloe.
This Works, In Transit No Traces, £18 for 60 pads are a bit more expensive, but worth every penny. I have them in my kit bag, and have used them for years. They remove every inch of makeup.
Now….where's that tent?!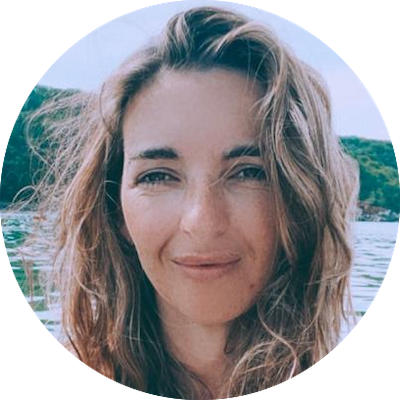 Danielle Whiteman
Stylist
One of the best things about this time of year is knowing that alfresco dining is back!
Summer truly is just around the corner and I thought it was only right to take a moment to celebrate dressing for the great British picnic/barbeque/garden party – and the High Street is fully on board.
With the shops full of puff sleeves, linen, Broderie Anglaise and gingham, there is so much to choose from! I love this Whistles, Gingham Check Shirred Dress, £119.20. It's light weight, with lovely puff sleeves and comes in the little happiest shade of green. For some, a puff sleeve may seem a bit daunting, but it really is a great shape for all body types. And this shirred bust to waist is designed to fit and flare and more importantly, flatter, as it draws attention to the waist. This midi dress covers enough to protect you from the sun during the day whilst also providing coverage for when the sun goes down. Another option that ticks a lot of boxes is this Nobody's Child, Charlie Maxi Dress, £60.
A favourite summer staple everyone should have in their wardrobe is the Castaner, Carina Wedge Espadrilles, £85, because you can literally pair with them with ANYTHING (I dare you to find something that they don't go with, winter items excluded). At £85 these are a wardrobe splurge, but price per wear is so worth it. You'll find that many High Street brands are doing these espadrilles like Office, Marmalade Ankle Tie Espadrille Mid Hill Wedge, £55.
Raffia will always be my go-to for summer wardrobe accessories, as it's so versatile and makes accessories that build a look. One of the most important items everyone should have is a classic sun hat and M&S have the answer, with their Straw Fedora Hat, £19.50, with a wide rim and built in UPF50+…magic!
A co-ord is a trend that just keeps evolving and it's a great alternative to a summer dress. There are lots on the High Street, whether it's a casual linen shirt and shorts, a floral shirt and trouser or a shorts suit. The cut and colour of this Zara co-ord is dreamy – Zara, Loose-Fitting Shirt with Pockets, £34.99 & High-Waisted shorts, £29.99. A co-ord just gives that considered, yet effortless look, and Hurr have the perfect The Vampire's Wife, The Persuasion Shirt & Short, combo to rent. The pattern, colour, cut, the puff sleeve, everything about this is perfection. A simple trainer, wedge, flat sandal, dressed up or down, it's super easy. I really can't champion Hurr enough for what they do…they literally cater for all occasions and it's good for your wallet and the planet.
And last, but not least we mustn't forget the alfresco essential, the cool bag. You can forget about the blue plastic cool box of days gone by! The cool bag has had a face lift and H&M have a cute, fashion-conscious alternative at a great price point – H&M, Cool Bag, £17.99. Disguised as the straw bag we all own, this bag isn't going to ruin your look!
Now get outside and make the most of the sunshine (fingers crossed!).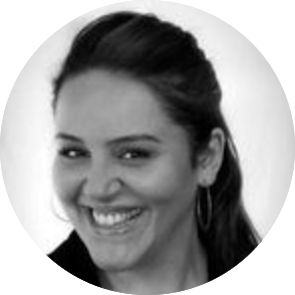 Ciler Peksah
Hair Stylist and Consultant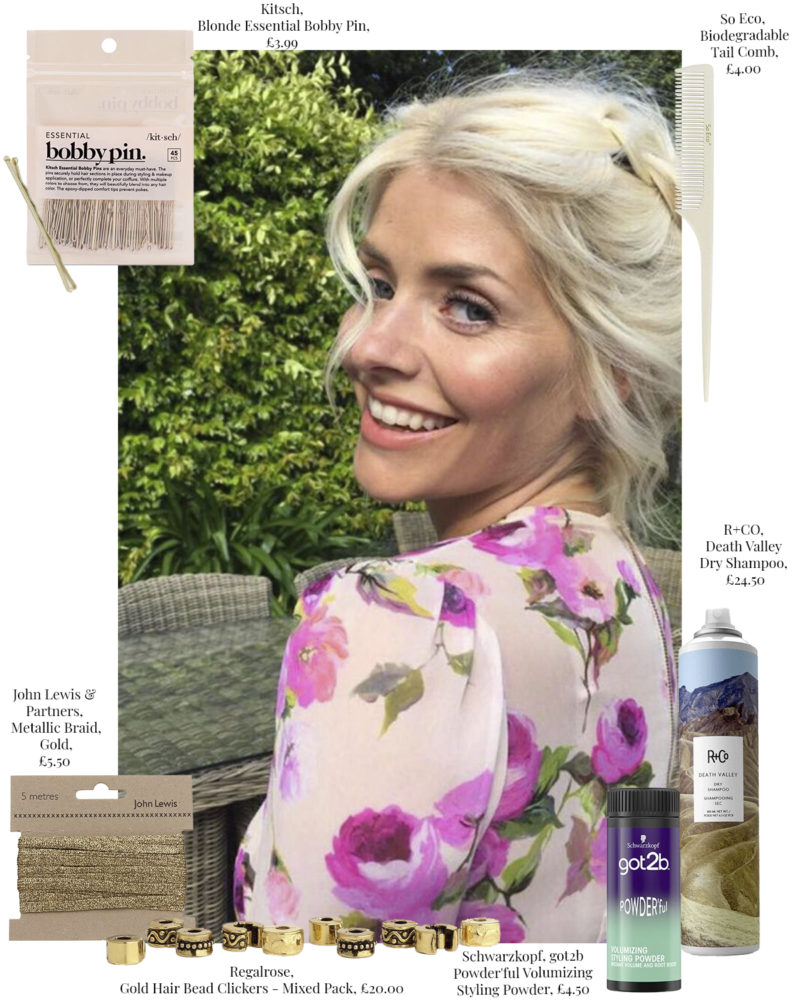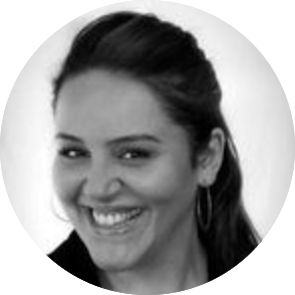 Ciler Peksah
Hair Stylist and Consultant
Have you got a head for adventure this summer? Welcome to Ciler's 'Flossy Boho' braid masterclass!
The days of opening the front door to have your face kissed by the sun are upon us – and I, for one, am over the moon! It's finally time to say goodbye to winter, dig out your summer wardrobe and venture out for some fun with family and friends. One thing's for sure, whatever adventure you're embarking on, the arrival of hot weather usually means it's 'hair-up' time and I'm here to talk you through a gorgeous 'Flossy Boho' braid style, I created on Holly a little while back. Not only can braids upgrade a look, but they are a way of protecting your scalp from the sun's rays and keeping you cool.
Braiding is so versatile. It can be done on clean, dry, wet or dirty hair. As for Hollys look, this was done on semi-clean hair. I added a lot of dry shampoo, texture spray and styling dust to create that flossy Boho look. I'm currently loving; R+Co, Death Valley Dry Shampoo, £14, Pantene, Perfectly Undone Texturising Sugar Spray, £9.99, and Schwarzkopf, Got2b Powder'ful Volumizing Styling Powder, £4.50.
How to get Hollys 'throwback' style…
Make sure the hair is completely dry.
Add in plenty of texture spray and dry shampoo to give the hair grip and create that flossy hair look.
Section the hair down the middle into two parts using a tail comb – try the So Eco, Tail Comb, £3.20.
Starting with the left side, gather 3 sections.
Cross the outer strands under the middle section and over the inner section.
Take the middle section and bring over the outer section adding thick sections of hair as you go along.
When you have braided to the tip of the hair, secure with a thin clear elastic hair tie. (Available on Amazon.)
Repeat braiding process for the right-hand section of hair.
Once both sides are braided, bring the left side braid along the back of the neck and use bobby pins to secure it on the right side. Then take the right-side braid over to the left, and secure it. I always use Kitsch Pro, 45 Pack Essential Bobby Pins, £3.99.
When you are happy with how it looks, start pulling strands out and use the dust to add more texture if needed. Incidentally, the dust will also help to hold the style all day long.
Whilst 'undone' is the look you're going for, sometimes the bits you pull out can look a little out of place – so the trick is to use a large curling iron to give the loose tendrils a bend. This will enhance that natural hair effect.
TIP: The thinner the sections of hair you braid with, the tighter the braid will be. If you want a looser, messy, boho-look, braid using larger sections of hair.
If you want to liven up this look even further, don't be afraid to add some accessories, like beads, rings, cuffs or ribbon. Here are some accessories I carry in my kit that I love!
Dokpav, 200 Pieces Aluminium Hair Decorations, £9.99
Regal Rose, 30 Gold Hair Bead Clickers, £20
John Lewis, 5m Metallic Gold Braid, £5.50
Anthropologie, Sleek Scarf Scrunchie, £22
Anthropologie, 6 Rainbow Gem Bobbie Pins, £26
Anthropologie, 4 Zig Zag Rhinestone-Embellished Bobby Pins, £26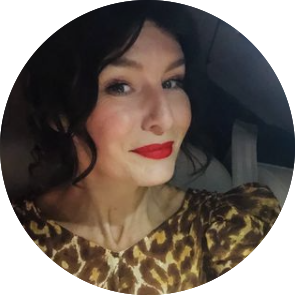 Patsy O'Neill
Makeup Artist and Beauty Consultant
@patsyoneillmakeup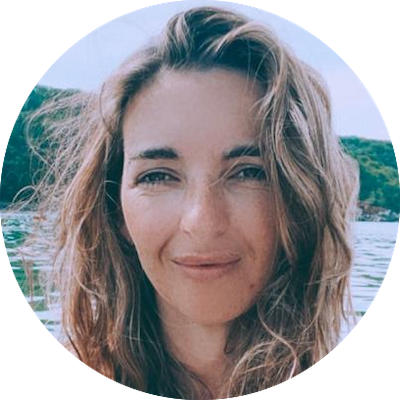 Danielle Whiteman
Stylist
@danniiwhiteman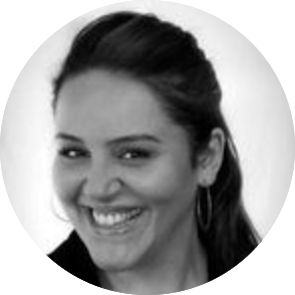 Ciler Peksah
Hair Stylist and Consultant
@cilerpeksah_hairstylist