Every month, Holly's trusted glam team share the secrets they usually reserve just for her.
This March the WYLDE Style Trio are all about boosting confidence and self-esteem.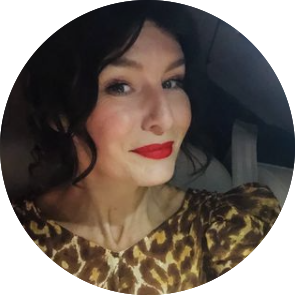 Patsy O'Neill
Makeup Artist and Beauty Consultant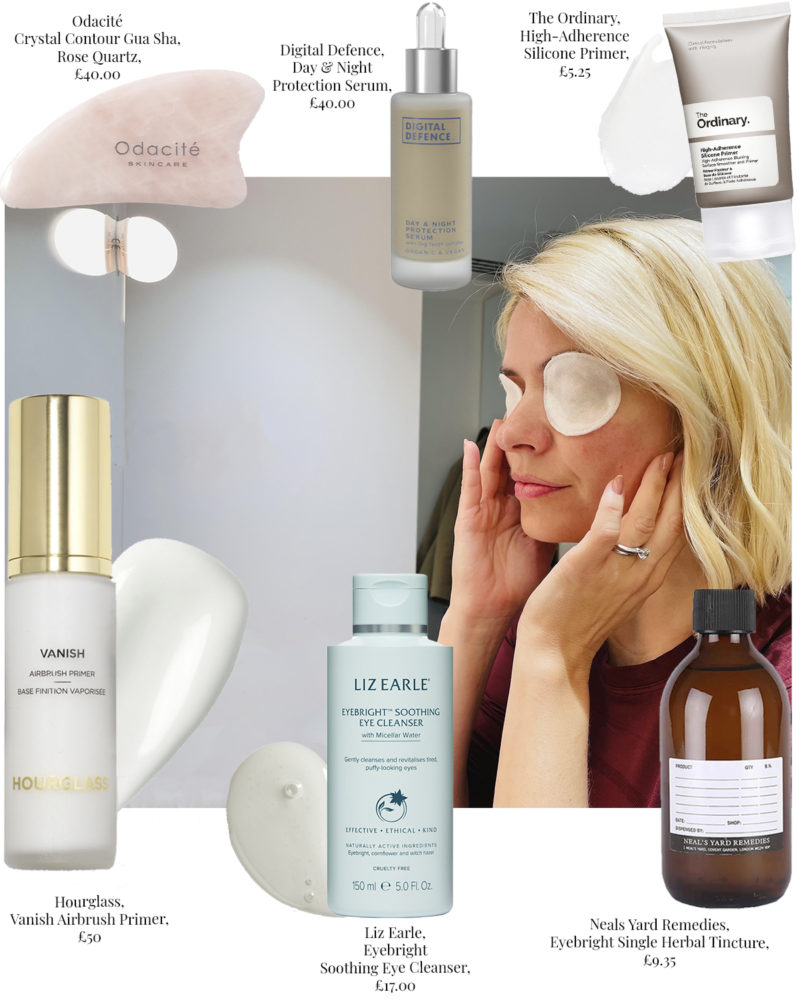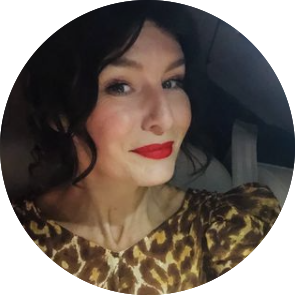 Patsy O'Neill
Makeup Artist and Beauty Consultant
On how we use make-up for everyday confidence and self-esteem…
Right now, we all have a deep desire for HOPE. I know make-up and skincare is a far cry from the really serious issues going on in the world but when we are living in such stressed and challenging times putting energy into selfcare can help us feel better and more able to cope. So, from a personal and make-up perspective, I wanted to focus on the preparation that I put onto skin prior to make-up application, in the hope of supporting the role make-up plays in our everyday confidence and self-esteem.
Skin Preparation
I adore the ritual of preparing the face for applying make up. This month I want to share products that I use, but you don't need all of them! It's always a case of knowing what your skin needs, depending on your exposure to weather, blue light and the type of skin you were born with.
My go to for waking up the eyes is Liz Earle, Eyebright Soothing Eye Cleanser, £17.  I squeeze some into two cotton pads and cover the eyes for 30 seconds to 1 minute. If you can, keep this product in the fridge prior to use and when applied cold, it has an amazing cooling effect on the eyes. This product will also cleanse any mascara or eyeshadow residue. The main ingredient here is Eyebright or Euphrasia, a herb that's been used in European herbal medicine in Europe for centuries, soothing minor eye ailments like redness and irritation. The herb's Greek name, Euphrasia, means gladness, referring to how you may feel if the herb restores your eye health. Over the years, I've used tinctures from Neals Yard, Eyebright Single Herb Tincture, £9.35 and Dr Vogel, Eyebright Euphrasia Drops, £10.85.
I am easily lured by a facial gadget but 9 times out of 10, lack of time means I stop using them. That said, I can honestly say that this crystal contour stone by Odacité, Crystal Contour Gua Sha Rose Quartz Beauty Tool, £40, is something that I have used time and time again. Using the ancient Chinese traditions of a Gua Sha facial, these stones smooth and revitalise skin, firm contours, and are perfect for moments of self-care and a simple ritual that takes little effort. This is another product that you can pop in fridge prior to use too for an awakening effect. The rounded edges shape around the eye area for a tightening effect, and for a cheekbone lift, move it along your cheekbones to your hairline. When we awaken the face muscles, they quickly contract and can give us a temporary lift. As a handy handbag item it could be used as part of your meditation or bedtime routine – just 3-5 minutes daily makes all the difference. The Rose Quartz stone open up your heart chakra to release toxic emotions and flush your spirit with universal love. You can find alternatives at The White Company, White Jade Gua Sha, £20 and Revolution, Skincare Gua Sha Rose Quartz, £6.95.
Primers
Up until recently, I've always felt quite disappointed by primers, but I'm pleased to report that there are some really good ones on the market now. For a primer to earn its place in my kit, it needs to support both the skin and make up. My top tip is to make sure that you do not precede the primer with a heavy moisturiser/serum. In order for the primer to attach and do its job, you need to use a light, every day product, and always allow a minimum of 5 minutes for it to bed into the skin. Primers can add a glow to the skin and have hydrating benefits, as well as making your base longer lasting. So here are my go to primers, varying in price to suit budget.
Hourglass Vanish Airbrush Primer, £50

Inika, Radiant Glow Veil, £19
Beauty Pie, Wonderfilter Velvet Finish Primer, £11.06
Delilah, Under Wear Future Resist Foundation Primer, £36
The Ordinary, High-Adherence Silicone Primer, £5.20
Prep Serum
Now, this serum is a very new member of my kit preparation routine. When I heard there was a product to reduce the effects and photo-ageing caused by daily exposure to digital screen technology, I was intrigued! The main ingredients of Digital Defence, Day & Night Protection Serum, £40, are organic Argan Oil, Vitamin A, E and Omega Oils. It's also a natural barrier for free radicals, brightens and tones the skin. It's mega -hydrating and helps to prepare the skin for a base. I am happy to say it does not argue with other products layered on top.
Hope this helps you find the primer that's a perfect fit for you. x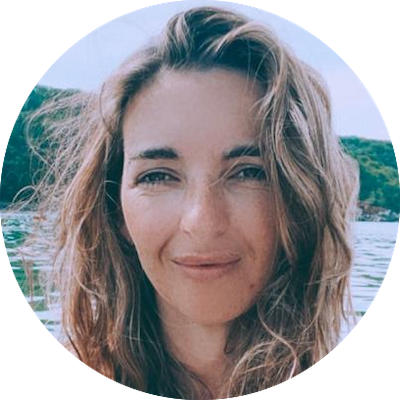 Danielle Whiteman
Stylist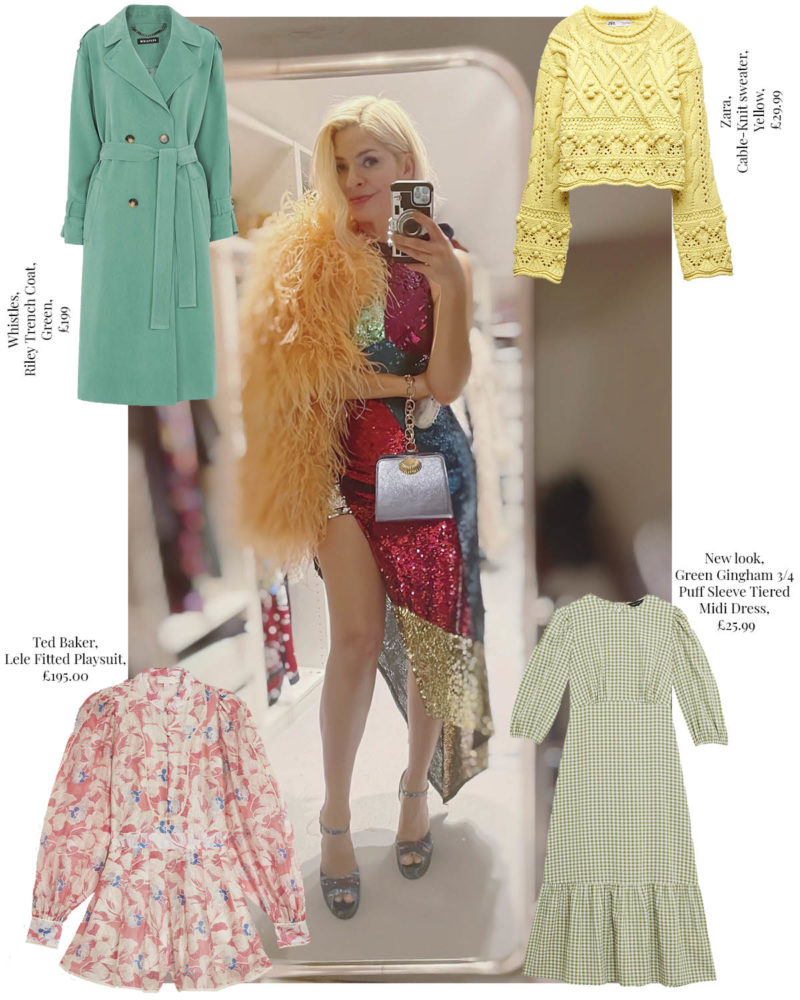 Let hope spring eternal by adding splashes of colour to your wardrobe…

If you're with me in thinking this has been the longest winter and looking forward to sunnier days, Spring is finally springing and it's time to embrace the more joyous side of fashion with some mood-boosting colour. Sometimes, the simple addition of a pop of colour, really can do wonders for your mood, particularly in these times of heightened anxiety.
Holly is known for wearing lots of colour and in particular, yellow, whether it's canary, sunflower, daffodil or sunshine. Reminiscent of spring sun and summer holidays, the colour yellow can be like an injection of serotonin and Zara have a great transitional sunshine yellow crochet jumper to take you from the end of winter through to summer. Perfect for pairing with a classic blue jean and with the texture of crochet, lovely for layering over a summer dress or silk slip and worn with sandals. Zara, Yellow Cable-Knit Sweater, £29.99.
If wearing colour can lift your mood, whilst I'm not implying wearing head to toe rainbow is a must, Rixo does seem to have the answer in their new Miller Rainbow Strip Knit Midi Dress, £295 (also available in mini). I love the Barratt Fruit Salad candy colour combination on this and the fit and flare shape is super-flattering, particularly on the sleeves. Pair with a trainer and mac for day, or a colour pop heel for evening, and this is one right at the top of my shopping list. I'm also loving this version by Warehouse, Long Sleeve Rainbow Stripe Dress, for £31.85.
Speaking of macs…here's hoping we can ditch the coats soon and as with everything else, embrace colour and go for a pop of green. Renowned for its calming properties, green is a great shade to wear when you want to feel soothed and reduce anxiety (don't we all?!). Whistles have that covered with this super-soft green Riley Trench, £199. Pair with a pop of hot pink – pink and green should always be seen (I think that's the saying)! As an alternative this Stradivarius, Long Flowing Trench Coat in Green, £49.99 is gorgeous.
On the subject of green, & Other Stories have a super transitional Printed Puff Sleeve Midi Dress, £95 – and New Look have a pretty Green Gingham ¾ Puff Sleeve Tiered Midi Dress, £25.99. Really, a green gingham dress screams spring, but with the muted tone of green and layered with a roll neck it can take you from season to season. This is something I often use when dressing Holly for This Morning and Oasis have a brilliant sleeveless piece (sleeveless is key!) in a fine fabric so not to add any extra bulk. Oasis, Sleeveless Funnel Neck Jumper, £33.60. Adding a roll neck can make many pieces transitional. Good examples of this would be Ted Baker's, Lele Fitted Playsuit with Ladder Trim, £195 and ASOS Design, Plunge Beach Playsuit in Mixed Floral Print, £24. This may look like an outfit more suited to a balmy summer's night, but pair with a roll neck or simply fasten the buttons to the top and pair with a contrasting punchy platform to add some weight to the floatiness.
The key to colour, particularly in fashion, is to always have fun with it. You don't necessarily need to be too bold, but simply adding a little pop of colour can be the mood booster we all need right now.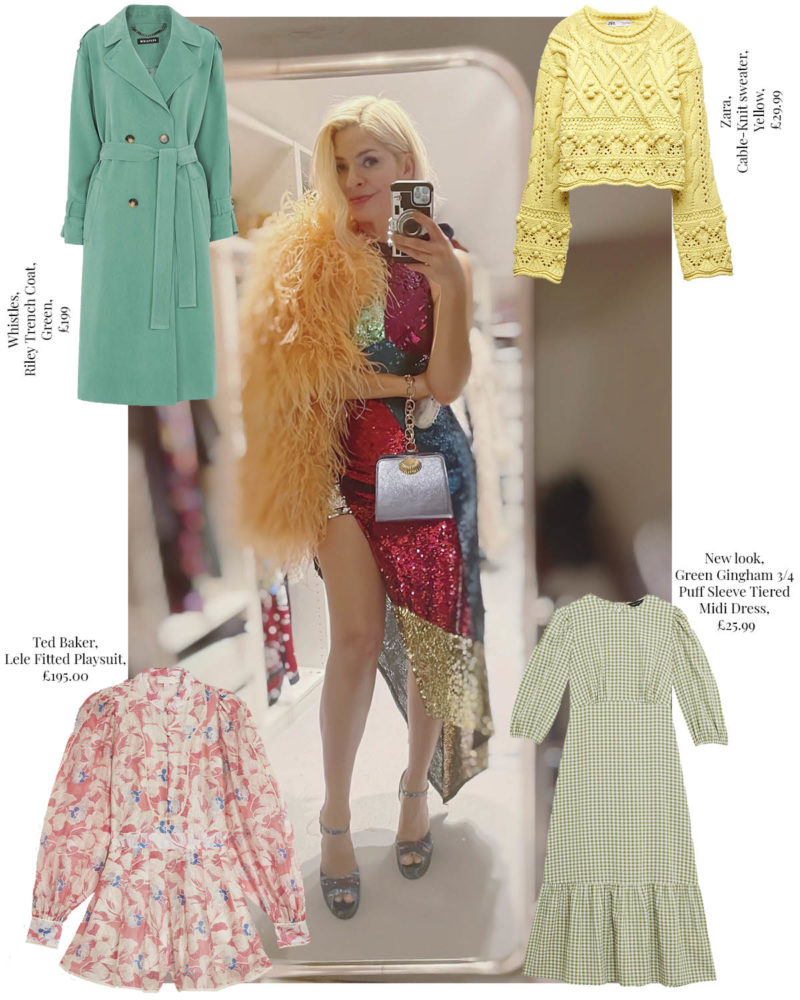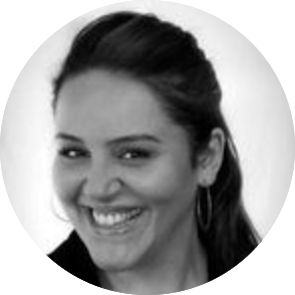 Ciler Peksah
Hair Stylist and Consultant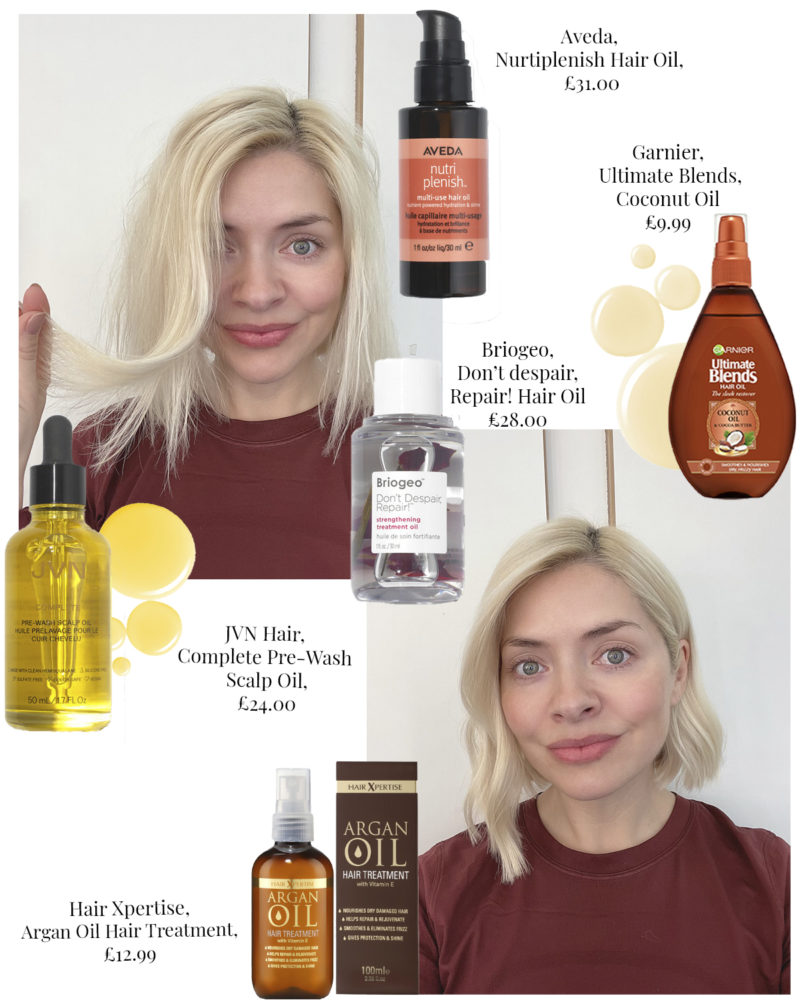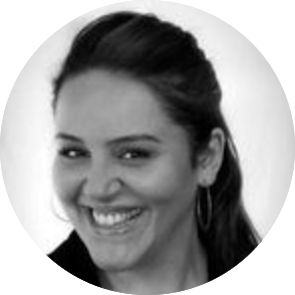 Ciler Peksah
Hair Stylist and Consultant
Ciler spills the beans on hair oil and what to do with it to get the silky mane you dream of…
So, let's talk about hair oils! There are so many amazing products on the market these days that use oil in various forms as an ingredient to strengthen, nourish, stimulate growth, prevent hair loss and breakage and smooth frizz. Oils protect the hair follicles from surfactants by filling the gap between cuticle cells. Oiling your hair once a week is a great treatment to stimulate the root follicles by massaging, but try not to comb while the oil is in your hair as this can cause breakage. YOU MUST shampoo thoroughly to clean the scalp after oiling to avoid clogging the pores which can lead to hair loss. For all of these products, be sure to follow instructions for use.
For a pre-shampoo oil treatment, I love JVN Hair, Complete Pre-wash Scalp Oil, £24 to nourish, hydrate and cleanse the scalp. Safe for coloured hair, it contains Basil Root Extract to help reduce hair loss and Hemisqualane to strengthen and smooth hair while protecting against damage. It also contains Bisabolol to soothe and calm the scalp, for those with thinning hair or a dry, itchy, or flaky scalp.
Aveda, Nutriplenish Hair Oil, £31 is another favourite of mine. This oil hydrates and nourishes all hair types and can be used in multiple way; before shampooing as a pre-treatment, as a leave-in conditioner after shampooing or as an intensive overnight conditioner. And it smells delicious, an aromatic combination of organic ginger oil, extract of cocoa and cardamom oil. Smooth onto the hair from the scalp to the ends.
IGK Hair, Best Life Hair Oil, £24 is formulated with 100% plant-based oils and can be used in a multitude of ways. Use on damp hair and blow dried to contain fizz, or run through mids to ends of dry, styled hair to hydrate and add shine. For a great alternative, Garnier, Ultimate Blends Coconut Hair Oil for Frizzy & Curly Hair £9.99.
Repair damaged hair with Philip B, Rejuvenating Hair Oil, £33. Enriched with ultra-light essential oils, this conditioning oil sinks in immediately to transform even the most dry, damaged hair, leaving it glittering and bouncy. Unlike other treatments that coat the hair, this oil penetrates deep into the scalp and hair shafts, plumping each strand without making it sticky and oily. To use, brush hair thoroughly to move scalp oils down the hair shaft. Then apply the product to dry, unwashed hair, starting from the roots, and work it in with your fingers down to the ends and leave for about half an hour, before shampooing thoroughly.
Briogeo, Don't Despair, Repair! Strengthening Treatment Hair Oil, £28 fortifies hair with bioidentical lipids such as Ceramides and essential fatty acids, to help restore and replenish. This lightweight oil contains clinically-proven repair technology that works to reinforce hair cuticles and protect against hair breakage.
Hair Xpertise, Argan Oil Hair Treatment, £12.99 is enriched with Vitamin E, a natural anti-oxidant to nourish, repair and rejuvenate. Run through hair ends to smooth and eliminate frizz.
If you fancy making home remedies to treat dry and damaged hair to grow healthy then hit the kitchen and give these a try:
Mix raw Egg, Olive Oil and Honey together and apply from the length and ends, working your way up to your scalp whilst massaging. Wrap your hair in a plastic cap and leave it to work its magic for at least an hour, before shampooing twice and adding conditioner. Keep this up and you will see the results!
Another great home remedy to encourage healthier and thicker hair is to use Aloe Vera and Rosemary Oil to stimulate the scalp and improve overall condition.
We must take care of our hair as it can become dry from colouring and permanent exposure to direct heat and UV. Oil products used on dry hair will give you more of a shine, help with the frizz, and protection against UV and pollution.
See what works for you! x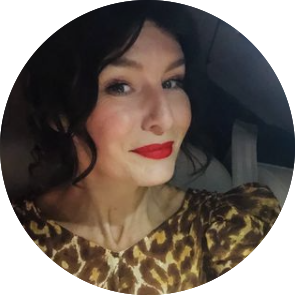 Patsy O'Neill
Makeup Artist and Beauty Consultant
@patsyoneillmakeup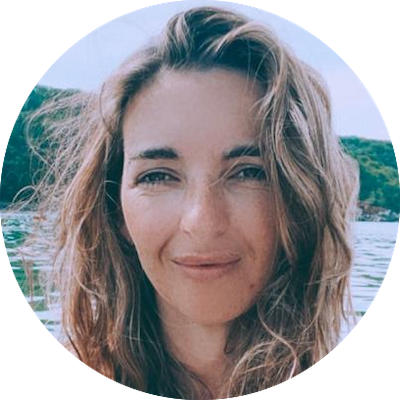 Danielle Whiteman
Stylist
@danniiwhiteman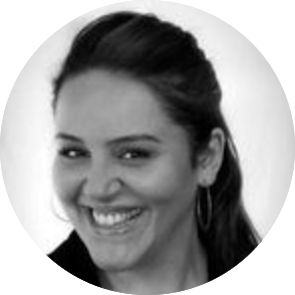 Ciler Peksah
Hair Stylist and Consultant
@cilerpeksah_hairstylist