Every month, Holly's trusted glam team share the secrets they usually reserve just for her.
This June, our WYDLE style trio give to you summer hair and make up essentials to suit all budgets and invaluable swimwear advice to boost your confidence!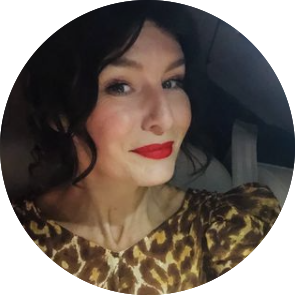 Patsy O'Neill
Makeup Artist and Beauty Consultant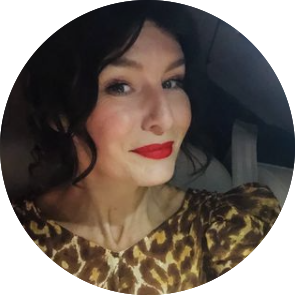 Patsy O'Neill
Makeup Artist and Beauty Consultant
Patsy on Summer makeup essentials to suit all budgets.

Believe it or not, we are only a week away from the first official day of summer…so let's get organised for when that sunshine finally breaks through! Whether you're holidaying in the UK, or jetting off somewhere tropical, I've put together a list of my current favourite summer makeup essentials to suit all budgets!
Let's Talk Tinted Moisturisers with SPF. A tinted moisturiser with SPF is an absolute essential come summer, as it guarantees some coverage and glow along with protection from harmful rays.
It Cosmetics, Your Skin But Better CC+ Cream with SPF 50, £33 can work as a full-coverage foundation depending on how much you apply. This cream offers some serious cover for blemishes and skin redness, but can also be used only where you need it. The formula, infused with hydrolyzed collagen, peptides, niacinamide & hyaluronic acid, can improve the appearance of skin for a flawless-looking coverage that won't crease or crack.
Laura Mercier, Oil Free Natural Skin Perfector with SPF 20, £37, is a skin-perfecting, demi-matte, tinted moisturiser that offers medium coverage. Perfect for normal to oily skin types, it's a winner for me and my girlfriends – and the cherry on top is the vast colour range it comes in !
Sculpted by Aimee Connolly, Tint & Glow Enhancer with SPF30, £23, has a blend of hyaluronic acid and niacinamide for lightweight sheer coverage and a healthy glowing finish. The added SPF30 is fab and it also provides blue light protection against too much screen-time!
Garnier, Oil-Free Perfecting Care All-in-1 BB cream SPF 25, £6.66 is a winner with many as its affordable and does the job well. It now has a new innovative lightweight formula that lets skin breathe, and if, like me, you have a paler palette, they also made the light shade lighter. This perfecting lightweight all-in-one BB cream will even out skin tone, conceal blemishes and provide SPF protection and can be layered up for a fuller coverage.
Let's Talk Waterproof Cream Eyeshadows and Sticks. I adore cream eyeshadows and sticks as they are fool proof to use and create instant impact. The best ones are the ones that don't budge! I sometimes use a small blending brush to blend the products into my socket line smoothly or to wing out the shadow. A great quick look is to add a cream eyeshadow across the lid and you're good to go! Here are my current favourites:-
Rare Beauty, Stay Vulnerable Liquid Eyeshadow, £19, is a weightless, liquid eyeshadow that provides blendable, buildable colour. Available in a range of shades, but my favourite classic is "Nearly Neutral". With a liquid-to-powder formula, this liquid eyeshadow is creamy and smooth. It is easy to blend and build colour but it will not crease, fade, smudge.
Add depth with Eyeko, dual-ended Double Act Shadow Sticks, £10. These easy-to-use shadow stick offer two versatile shades. Transform yourself from day to night with a single wash of colour, smoke out and blend, or line and define the eyes for a more natural look. Available in five colour ways, you have plenty to choose between and these are perfect for the summer essentials make up bag as they are slim, vegan, long lasting and smudge proof for up to 8 hours!
These versatile e.l.f, No Budge Shadow Stick, £6 come in 12 shades and deliver high-pigment, metallic colour with stay-put power. They are so blendable, easy to use with a twist up action, and even have a built-in sharpener!
Let's Talk Makeup Setting Sprays. Setting sprays are a must as they help refresh and hydrate as well as keeping your face in place.
The Hourglass, Veil Focus Setting Spray, £47 is a staple in my kit, as a multitasking skincare mist that works throughout the day to help keep makeup in place. A weightless mist that evens skin tone, this setting spray contains hydrating properties to help prevent dryness. It also offers some resistance to water and can be spritzed on alone or over makeup. I like to use it after makeup is applied, or during the day to help keep cool and re-hydrated. A great trick for storage is to keep it in the fridge. 
This Urban Decay All Nighter Setting Spray, £27 is well known for its 'All Nighter' label – and all makeup artists know the power of this stay in place product! It's a setting and finishing spray that keeps makeup looking fresh for up to 16 hours without fading, smudging, or settling into fine lines. It has a 'Temperature Control Technology Mist' that can lower the temperature of your makeup, to lock it in place. Fancy eh?!
The NYX Professional Matte Finish Setting Spray £6.40 is the best budget spray on the market. Ideal for those with oily skin, the shine-free formula dries for a matte finish to leave your canvas flawless.
Let's Talk Lip Balm's With SPF. One can never have enough lip balm right?! Here is a good cross selection of my tried and tested and regulars.
As one of the best SPF brands on the market, I love the whole the Sun Bum range. This Sun Bum, Sunscreen Lip Balm with SPF30 £4.79 is great value for money – and perfect for kids too.
Tropic Lip Fudge Plumping Lip Conditioner, £12, is another firm favourite for myself and Holly and it's a continuous sell-out all year round. Tropics creamy balm comes in three shades – Clear, Rosewood (a suits-everyone neutral tone) and Pink Guava (for a just-bitten flush of pink). Infused with peppermint oil, which gives it a sweet flavour and zingy sensation, it repairs any cracks or flakiness and seals in moisture so lips look smooth and plump.
La Roche-Posay Anthelios XL Lipstick SPF50+, £5.96, is great value and most importantly provides a mega high SPF. Ingredients include castor seed oil, cocoa seed butter and shea butter to nourish the lips, whilst providing broad UVA and UVB protection.
Perricone MD, No Makeup Lipstick SPF 15, £26 is a skincare-infused lipstick with a sheer wash of natural-looking colour. It's solid-to-serum formula conditions, hydrates and smooths the lips, and with the added SPF for protection, this is a lovely product for those lipstick obsessives amongst us, who wish to add colour!
Let's Talk Best Waterproof Mascara. A good waterproof mascara is a summer essential – whether you're off to a wedding or you just want lush holiday lashes! The key to an easy removal is to use an oil-based cleanser that you massage thoroughly on the eye and around before using a warm cloth to remove gently. Repeat if the mascara is stubborn.
The Eyeko, Beach Waterproof Mascara, £19 is definitely worth the investment!  This vegan waterproof mascara was made for holiday and its formulation makes it perfect for swimming laps and poolside lounging. Fibre-enhanced with coconut oil and 12 fruit extracts, and the innovative brush gives good lift.
Maybelline, Lash Sensational Waterproof Mascara Black, £9.99 is a great high street waterproof mascara. Reasonably priced, this mascara has a brush that captures even the tiniest lashes and volumises the look of longer lashes for more impact.
This Too Faced, Better Than Sex Waterproof Mascara, £24 is the waterproof edition of their makeup icon. It's enriched with unique peptides for the most intense black possible, and porcelain flower extract to moisturise and condition lashes without flaking. It's waterproof-ness is 10/10 for all activities. And it also comes in a teeny tiny travel size, so you'll need never be without it!
Bon Voyage!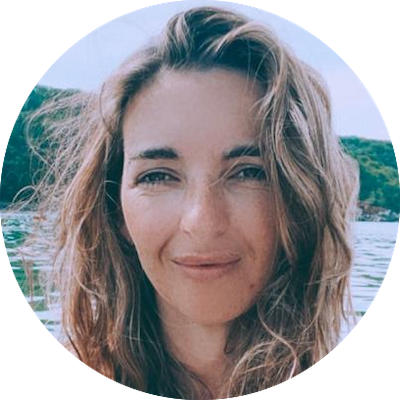 Danielle Whiteman
Stylist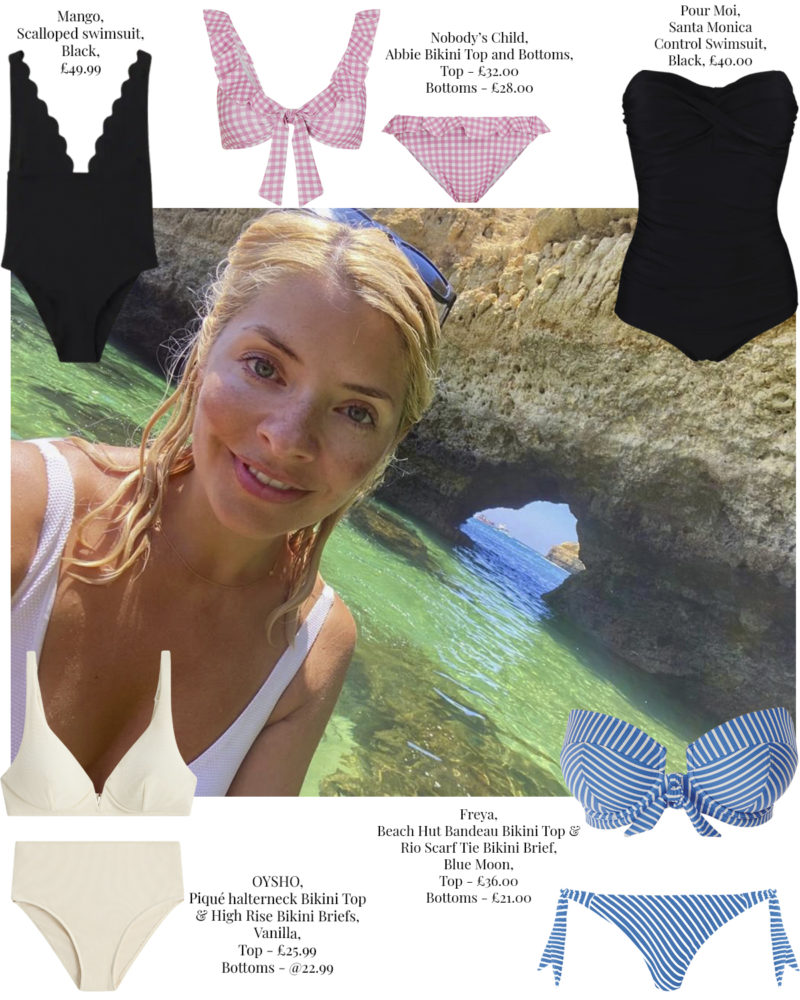 Discover swimwear that's perfect for your shape with Danielle…
With summer just around the corner, it's that time of year where we start panicking about a swimwear refresh – even when we don't need it! Swimwear shopping can be a really daunting experience, but when you do find 'THE ONE', even though you've packed a suitcase full of different shapes and styles for your holiday, I guarantee you'll just end up wearing 'THE ONE 'on repeat! I'm here to help you find your new favourite, with some tips and tricks on how to make the most of what you do or don't have. What better way to maximise feeling good this summer than by wearing something that boosts your confidence?!
A classic black swimsuit is a wardrobe 'essential' for everyone and you really can't go wrong once you find a good, classic cut. I love this black, vintage-inspire Dancing Leopard, Halo Kiara Belted Swimsuit, £69, square-neck, belted swimsuit. A square neck is the most flattering neckline and the belt means you can really cinch in that waist. What's also lovely about this brand is that their HALO collection is an eco-conscious range, made from regenerated nylon sourced from waste, like fishing nets and fabric scraps that would otherwise pollute the planet!


Another good shape to flatter is a wrap-style swimsuit and H&M have that covered with their Black Shaping Swimsuit, £29.99. Again, you can really cinch in a waist and create the illusion on curves with a wrap style that ties at the side.
For those lacking in the bust department, the biggest trick is to go bold and add bulk. Where not everyone can wear a ruffle, for those with a smaller bust, a ruffle really is your friend. Where most swimsuits would flatten, a ruffle adds bulk, shape and detail, and Nobody's Child, Abbi Pink Check Bikini, £32 (top) £18 (bottom) is super cute, feminine, the gingham is bang on trend – and it's made from recycled polyester! This Aerie Co-ord Scoop Ruffle Bikini Top, £17.96 and Bottom, £13.45 does the same job and is completely adorable!
Shopping for swimwear to flatten a bigger bust can be a little more challenging, what with most brands producing British standard sizes, rather separate cup size tops and bottoms. Buying separates can be more expensive, but it's really worth the investment as not all of us are the same size all over, and often the option of different cuts for bikini bottoms are a godsend! Freya are great for a larger bust and really do offer excellent support. I love this vintage-inspired, nautical, striped, underwired bikini that can be worn with straps or strapless – Freya, Beach Hut Bandeau Bikini in Blue Moon, Top £36, Bottom £19.
If you're looking to flatten a middle section, the obvious route would be to invest in a tummy control swimsuit. The Miravella by Miraclesuit is the best known, but priced at £175, it truly does need to work a miracle! For a similar product at a reasonable price point, try Pour Moi's, Santa Monica Strapless Control Swimsuit, at £40.
For those of you wondering whether a tankini is a good option for a troublesome mid-rift – sadly this style won't help you at all. Another clever solution is to draw attention away from the tummy by opting for a low-cut neckline and a high-cut leg like this black Mango, Scalloped Swimsuit, £49.99. The gorgeous scalloped-edge detail draws the eye up the body.
It's important to note however, that a bikini isn't a complete no-go if you are worried about your tummy. A vintage-cut, high-waisted bikini is super flattering, drawing attention to the waist, which is great if your trying to flatter a larger lower tummy and the perfect shape for post-partum bodies. Check out Cossie + Co Isla Bikini Top, £70 and Lucinda Bikini Bottom, £70 in Regatta Blue. Made from a matt honeycomb material and fully-lined to give great hold, the briefs are high-waisted and high-cut, whilst still giving enough coverage on the bottom. The tops are sold separately and are mix and match so you can have fun with colour combos – but I do love this beautiful blue. Oysho have similar mix and match silhouettes with their Pique Halter-neck Bikini Top, £25.99 and High-Rise Pique Bikini Briefs, £22.99.
I really hope this helps you to find the right swimwear for your shape. It's so important to feel confident in whatever your wearing and empowered to flaunt what you've got!!!
Happy shopping x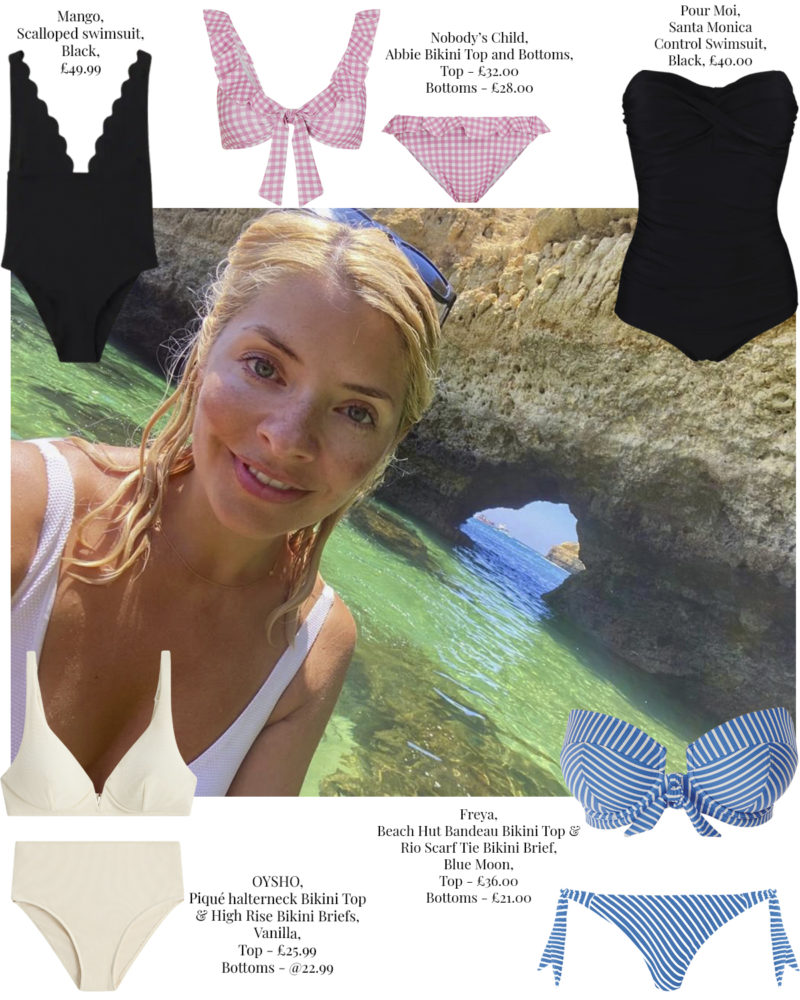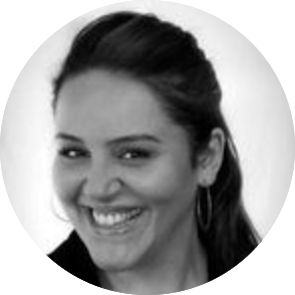 Ciler Peksah
Hair Stylist and Consultant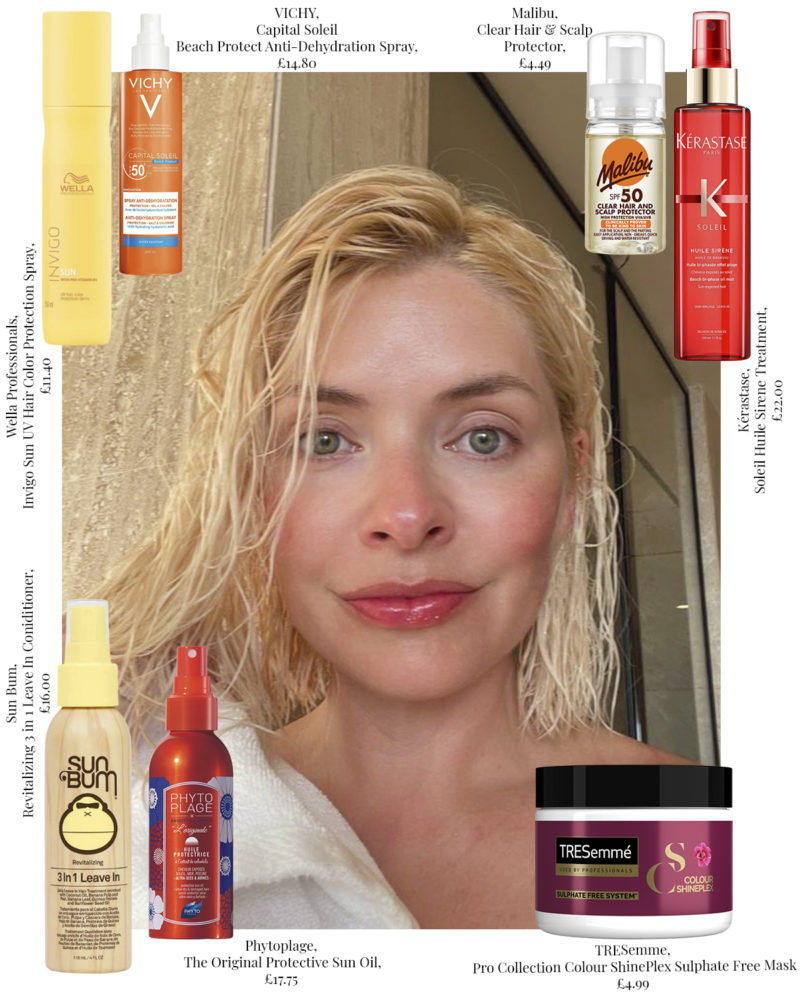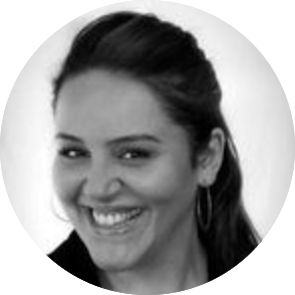 Ciler Peksah
Hair Stylist and Consultant
Ciler tells us how sunshine can wreak havoc on our hair and scalp and
how you can rescue your summer locks…
Ultraviolet (UV) is not our friend!
We all know the importance of regular sun cream application to our skin when the sun is shining – but do you protect your hair from sun damage? 'What?!' I hear you cry. Yes, it's true! Not everyone knows this, but the sun's rays can be just as damaging for your hair – not to mention your scalp. It's crucial we add in sun protection for these areas too, to prevent scalp sunburn, hair dehydration, a reduction in hair shine, strength and elasticity, and colour fade.
Prolonged exposure to the sun can break down the lipid layer which provides environmental protection to your hair. This causes frizz as the hair loses moisture and internal damage leads to breakage and split ends. If your hair is both coloured and dry, the colour will wash out much quicker than usual and exposure to UV rays bleach out and cause fading. Signs to look out for of sun-damaged hair are; thinning, frizzing, split ends, brittleness & discolouration.
Short of wearing a tight weave or SPF sun-hat during daylight, or only going out at night – here are some of my favourite tried and tested products that will help to keep your hair looking bold, bouncy and beautiful!
I always look for products with multiple benefits so that they work much harder for me and my money!
Sun Bum, 3 in 1 Leave In, £15.99, is a multi-tasking, no-rinse conditioner that protects, conditions and detangles beach hair – from a market leader in sun protection.
Phyto, Phytoplage The Original Protective Sun Oil, £17.75 has a UV filter to protect and preserve colour vibrancy and is formulated with olive wax to nourish and minimise dryness.
Wella Professionals, Invigo Sun UV Hair Color Protection Spray, £12 is a leave-in spray that protects coloured hair from the damaging effects of UV exposure to ensure that hair stays vibrant and nourished.
Malibu, Clear Hair and Scalp Protector SPF50, £4.49 is an excellent little product at a great price, providing UVA and UVB protection for the scalp and parting. It's non-greasy, quick-drying and water-resistant.
Kerastase Soleiel Huile Sirene Treatment, £22 is a leave-in oil mist that helps to soften and nourish hair while protecting against sun, chlorine and salt-water dehydration.
Biolage, Sunsorials Protective Hair Non-Oil for Sun Exposed Hair, £11.99 is a non-greasy mist that contains UV filters and sunflower seed Extract for moisture, smoothness & shine.
Philip B, Thermal Protection Spray, £20.00 shields your hair during heat exposure. It works to prevent split ends and breakage and guards against the sun's rays, saltwater and chlorine.
Vichy, Capital Soleil Beach Protect Anti-Dehydration Spray SPF50, £14.80 delivers UV defence that resists salt and chlorine. Enriched with hyaluronic acid to maintain a healthy moisture balance throughout the day.
My top holiday tip…

DON'T shampoo your hair every day on holiday – regardless of whether you're in the sea or the pool everyday – as this will dry out your hair.
Instead you MUST use a hair mask (my favourite option) or use a conditioner on your hair in the shower – but don't rinse it out fully to encourage your hair to retain the moisture it's lost during the day in the sun. Or make sure you use a leave in conditioning spray before styling.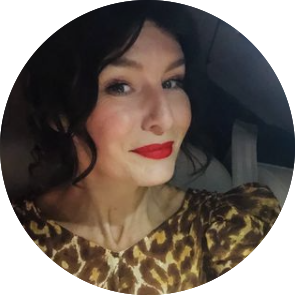 Patsy O'Neill
Makeup Artist and Beauty Consultant
@patsyoneillmakeup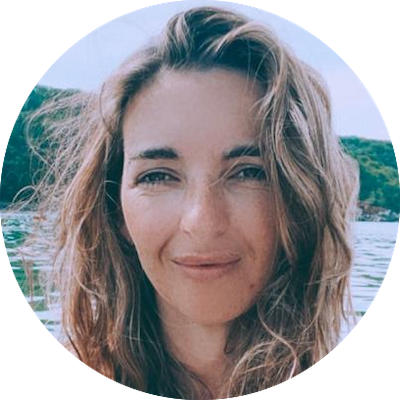 Danielle Whiteman
Stylist
@danniiwhiteman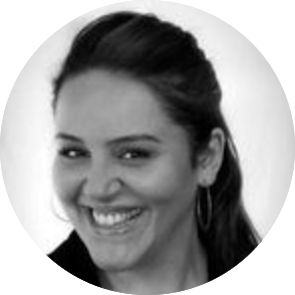 Ciler Peksah
Hair Stylist and Consultant
@cilerpeksah_hairstylist