"If a child you loved was in danger you'd just go and get them, wouldn't you?"
Most of us have watched helplessly as Ukrainian women and children try desperately to escape Russian bombing of cities and villages, with just a few meagre possessions to remind them of home. But this month's WYLDE Woman, Jo Cope, 35, knew she couldn't sit and do nothing. With a number of friends living in the region she was in constant contact by phone, anxious for news of their safety. Then came the text message that made her book the first possible flight to Poland. She was asked to rescue three children and take them to the UK as shells were exploding around their village home. Without a second thought, this Essex mum of three who admits to living mostly on the breadline, said yes. Her story visibly moved Holly on This Morning. Now, the incredible Jo shares with us the deeply personal reason why she knew she could never say no.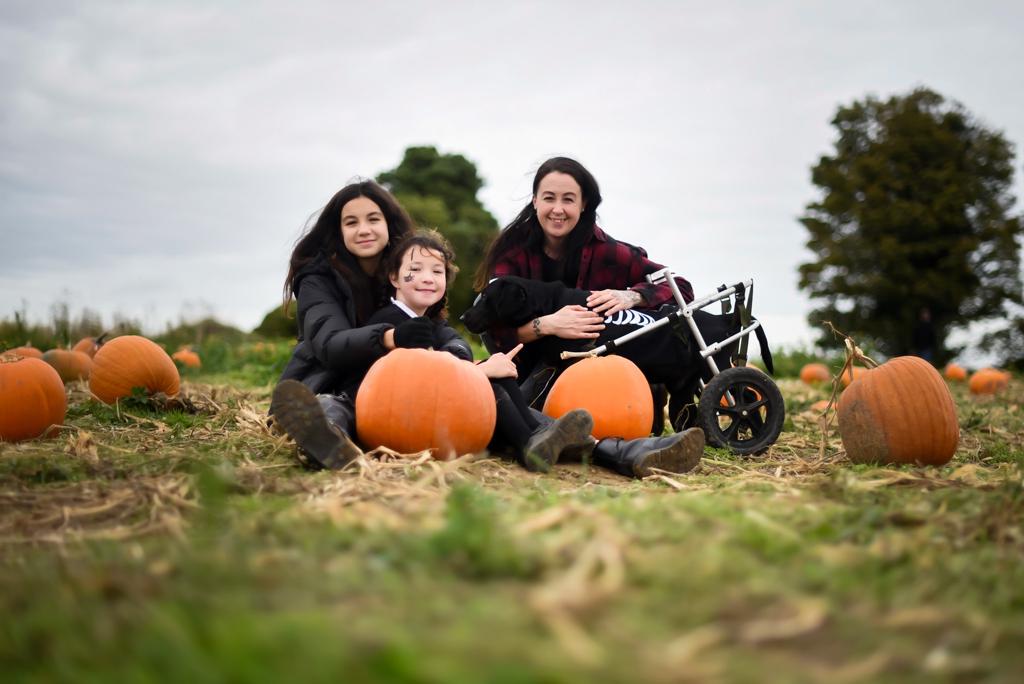 How did you react when you were asked to help?
"I was at work, it was 4am and I'd been messaging my friends through the night. I was asking how they were. Then my friend Ivan messaged and said: "If anything bad happens, can you come and take the children?" I burst into tears. I knew it was really bad for him to have asked. He is always such a positive man.
I was shaking, upset and scared – not for me but for them. I'd had a message from Sacha,14, his daughter, telling me they were all having to move as it was not safe. Within 24 hours I was on my way. If a child you loved was in mortal danger, you'd just go and get them, wouldn't you? So, I did. You wouldn't sit at home in Essex watching the news. You'd get on a plane and make sure they were safe.
Luckily, I had been paid that day so I could get the flights. The previous day I had about 3p to my name.
I was worried I could lose my job but I explained to my bosses why I had to go and they have been really amazing. My mum and my partner looked after my kids – who are aged 9-15."
 
Were you scared to travel so close to a war zone?
"The most terrifying moments were when the children were in the middle of the crossing from Ukraine to Poland. The men are not allowed to leave the country so Ivan, the father, could only come so far. Then the mother took them to another border but was not allowed to go any further, so then the children had to find me at the final border on their own. We were communicating on google maps and I could see that the children were just six minutes away but I couldn't see them. I was worried their phone charge would run out.
I kept asking the Polish border guards if I could go and find them but because of my British passport they would not let me through. The kids were cold and scared and didn't know which way to go and I had to keep telling them to follow the other people and the trucks that were heading to the border where I was waiting. I had been waiting at the border for 30 hours and they had been waiting their side for 50 hours.
I knew Sacha as she had stayed with me before but Aleks, 8 and his cousin Anna didn't really know me. I had met Aleks for a few days when we had visited Ukraine in 2019, but he was only five then.
It was -2 C and snowy and they just had tiny rucksacks each, their passports and a laminated document from their parents giving me legal guardianship for a year."
 
How did you get them back to the UK?
"I brought them back via Lisbon, Dublin, Northern Ireland and Scotland. It was complicated because of the difficulty of getting visas."
"We have to communicate a lot through Google translate and they spend a lot of time on their phones communicating with their mum and friends."
 
What is the hardest thing for you now?
"My big fear now is that they will be taken from me. There is still no visa option for us. I have got a solicitor for the kids and one for me. I phoned social services and told them the children were here.
There is nowhere they will be better off than with me. They are scared and won't leave my side; they have been through and seen such a lot. We have to communicate a lot through Google translate and they spend a lot of time on their phones communicating with their mum and friends. It is so hard watching them. But they have a home here and my kids and my pets. I have sorted some art therapy groups for them. I am thinking what is best for them educationally long term."
 
How are their parents?
"They send me the most amazing messages saying you are hero – but I am not. I just helped. I have no idea how long this will go on for or how long the kids will be here. Their village has gone. I am seeing videos sent to me from people in the Ukraine which are much worse than the images and videos we see on TV. I keep praying every day that their parents will be ok."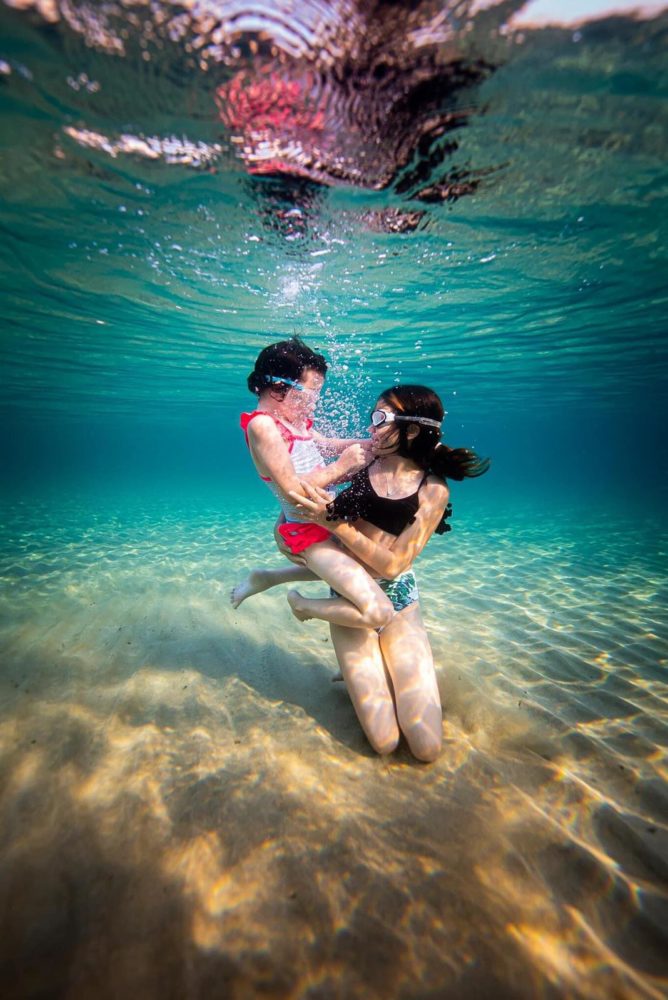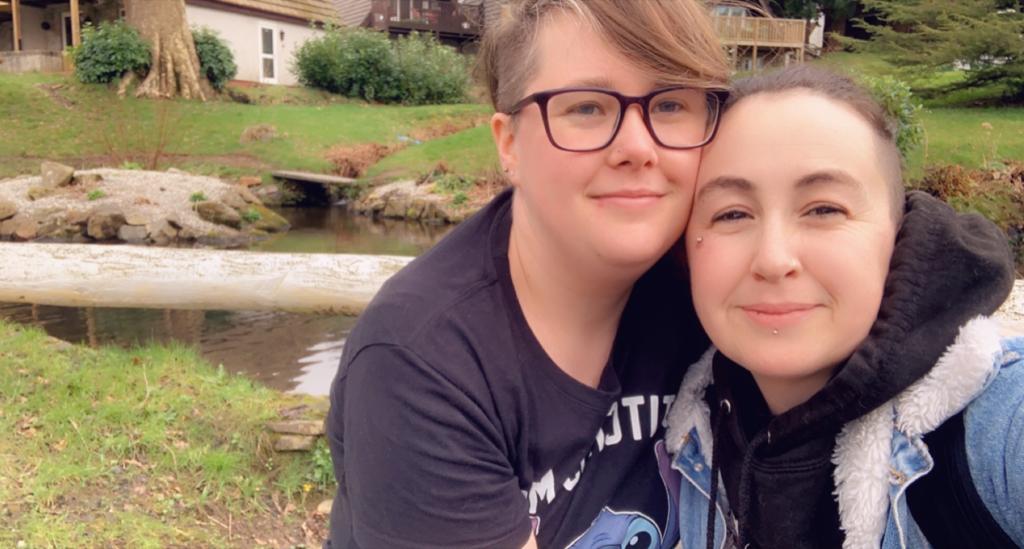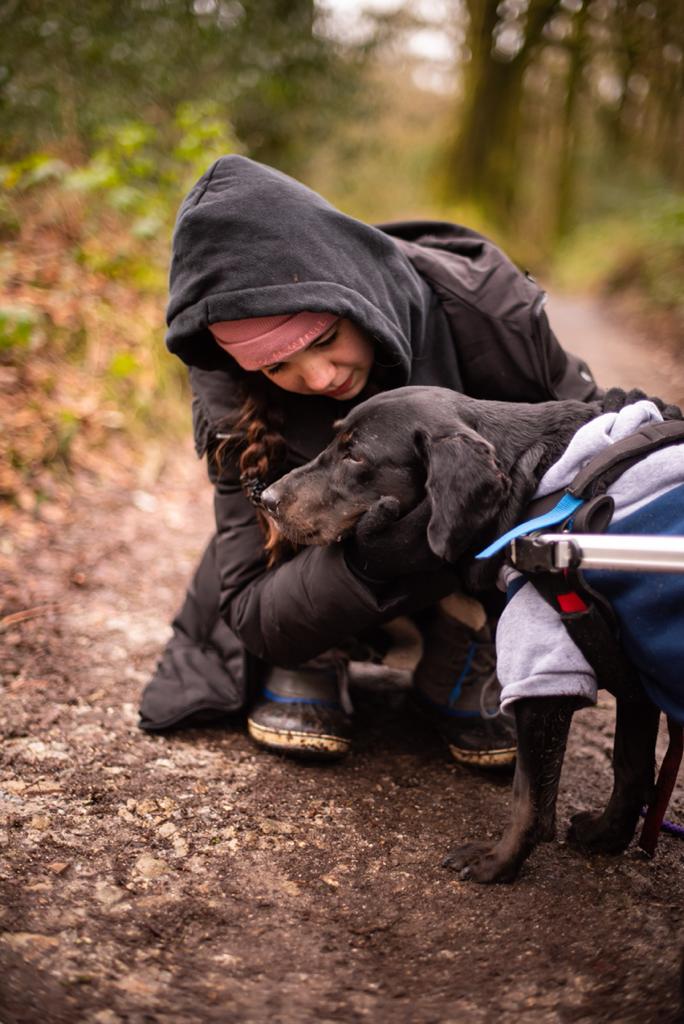 Jo with her partner and children
  How are your own children coping?

"My youngest daughter is autistic. She is doing well but she needs help with change and she has got covid at the moment -so she is up and down. My eldest son is living at my mum's because there isn't room but we are moving the furniture around to try to squeeze us all in our home. I am so grateful for all the help that people have offered. I was away from my kids for 12 days and I needed to get back to them."
 
What makes you so strong?
"I had a son Kamden who was stillborn, he was my third child and would be 11 now. After that happened to me it made me live for the minute. I am aware that any day could be my last. When the parents in Ukraine asked me to get their children of course I said I would, I wouldn't want anyone to live through a child not being here, I don't want anyone else to lose a child.
Losing Kamden made me braver I have lived through the worst thing – what else can knock me, unless something happened to my other children. Because my little boy didn't get to live, I have to give other people the best chance they have to live. I want to reduce other people's trauma in his memory. Everything I do is for him. I need to make my life super worthwhile. It is for both of us."
 
What is your advice to people thinking of offering to home a Ukrainian family?
"The people in Ukraine are the most welcoming loving people. If you want to help a Ukrainian family don't worry about space, or that your house is not big enough. A lot of families are used to living in a small space, they have very realistic expectations. They have come from traumas. People just have to understand it is not like hosting a French exchange student. If they are sad, you just have to give people space to be sad if that is what they want."
* The Ukranian family's names have been changed.