Every month, Holly's trusted glam team share the secrets they usually reserve just for her.
This January they strip everything back and hit the refresh button.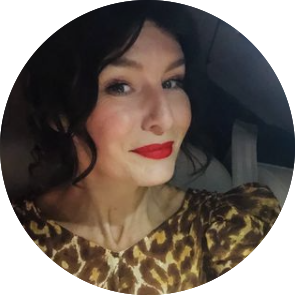 Patsy O'Neill
Makeup Artist and Beauty Consultant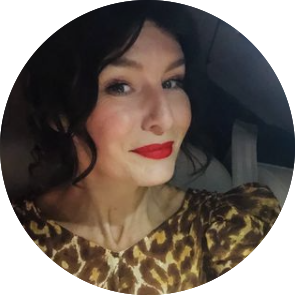 Patsy O'Neill
Makeup Artist and Beauty Consultant
PATSY on her Fab Five!
What does this time of year say to me? It says fuss free, super-quick makeup that won't let you down. So, here are five key stages and product recommendations for a stress-free, fresh face for winter!
Stage 1: Moisturiser
Skin preparation is more important than ever in the winter when the elements are working against us, so an excellent moisturiser is crucial! I love Aussie brand Sukin, Sensitive Sensitive Face Moisturiser with Vitamin E, Cocoa and Shea Butters, £7.95. This moisturiser hydrates and soothes delicate skin, and is super fast-absorbing. I also adore Emma Lewisham, Illuminating Brighten Your Day Crème, £64, as a great option for everyday use. It's enriched with plumping vegan Saccharide Isomerate that hydrates the skin for longer, improving the skin barrier and elasticity. Powerful Vitamins C & E promote a luminous glow, while regenerating AHA and BHA extracts soften and restore.
Stage 2: Foundation
Inika, Baked Mineral Foundation, £19.80, is a one-stop-shop for whatever type of coverage you need on the go – with 12 shades to choose from. This foundation compact blends with ease, giving an even coverage of mineral makeup. The lightweight formula starts with a sheer, veil-like coverage and gradually builds, allowing for the perfect natural base. The formulation contains Earth-derived minerals that reflect light, resulting in a smooth satin finish. Magnolia Bark Extract helps to reduce skin redness and improves hydration. It's been a staple in my kit bag and personal make up bag for a few years now. My best advice is to buy two shades, as we tend to warm up in tone as the summer months creep in. I can oscillate between shades Nurture & Trust.
Stage 3: Lips, Cheeks & Eyes
Seeds of Change have come up with this 3in1, hydrating, multi-use Natural Colour Balm, £21 which can be used on your cheeks, lips and eyelids. With a few shades to choose from you can build it up to create a stronger look. I'm personally always drawn to a berry shade but for this look I've chosen their Rose Pink shade. This product also works as hard to hydrate your skin in cold climates – which is a January must – as it does on the beach!
Stage 4: Mascara
I love Beauty Pie, Uber Volume Boost Mascara, £25 (£9,08 with Beauty Pie membership) in black or brown. This is a classic black mascara that has a great brown alternative for a less intense look. E.L.F., Lash Extending Mascara, £4 is a great high street alternative, as it does exactly what it says…extends! The wand is a perfect shape for a quick, even application.
Stage 5: Lip balm with some colour
I have been a fan of these Glossier, Genre G Lipsticks, £14 for a while, especially since having to wear a face mask around the clock. I wasn't ready to give up the colour pop on my lip, but the effort with a proper lipstick and a mask was a chore. These lipsticks give the look and finish of just-blotted lipstick, without the blot.The dialed-down pigment adapts to your natural lip colour and gives a casual look that appears a little different on everyone. The matte texture makes it easy to apply wherever you are — no mirror needed!
BONUS Stage 6: Body!
The CeraVe SA Smoothing Cleanser, £12 and CeraVe, SA Soothing Cream, £18 are super products, especially for soothing dry bumpy skin during the winter months.
So there you have it – my no frills, super selects!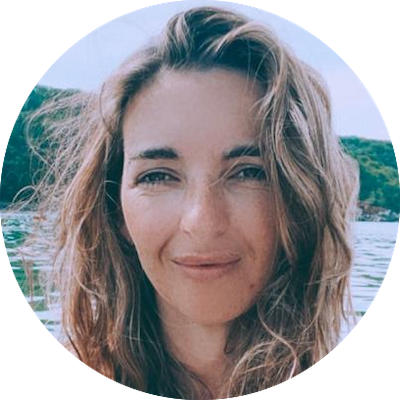 Danielle Whiteman
Stylist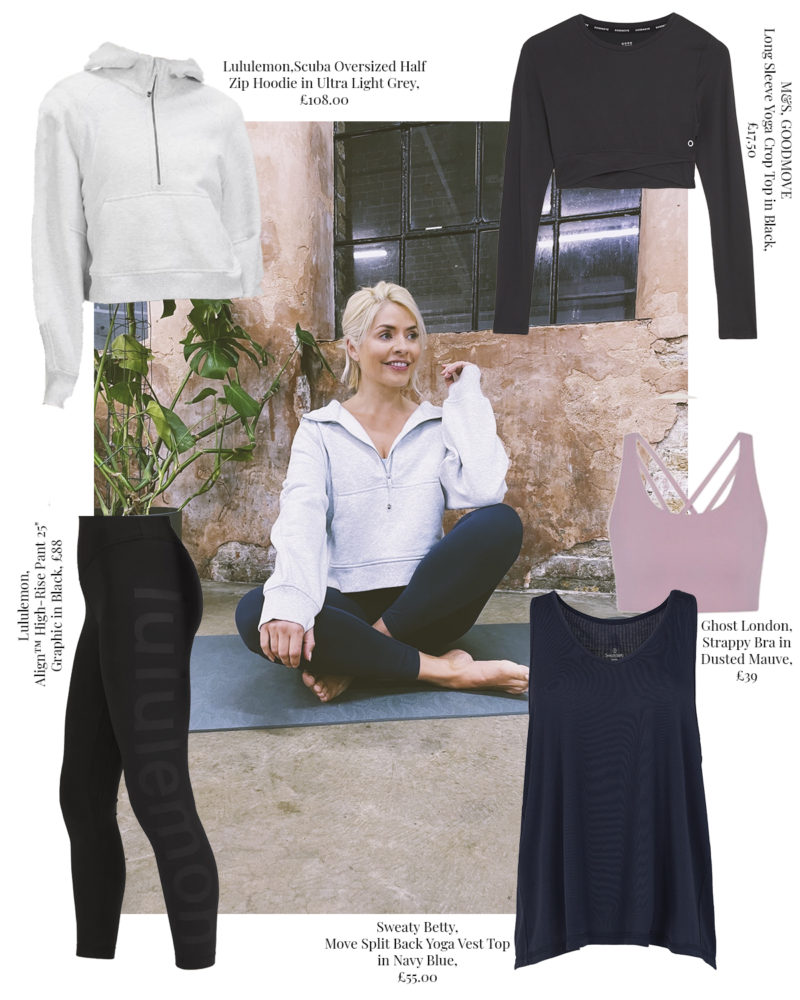 DANIELLE – Breathe into a wardrobe refresh…
January is here, bringing with it the dreaded 'New Year, New Me' scenario. As much as you say you're not going to get swept along by the gym-bunny current this year, the guilt gets you every time, and before you know it, you're on mat in your front room, downloading the latest fitness app! And that's an achievement in itself, but whether you stick to it for 10 months or 10 minutes, reward yourself with a little wardrobe refresh. With that in mind, here is some styling inspiration for…what shall we call it to relieve some pressure? Wellnesswear! Perfect!
Gone are the days of sticking to wearing black to hide a multitude of sins. Colours can be equally flattering when styled in the right way. A great way to brighten up your go-to activewear wardrobe is by adding a coloured sports bra. This is also great for layering. Ghost London have recently launched Go by Ghost. Made from organic cotton, the pieces are soft to touch and breathable, with great support (crucial!). I love this Strappy Bra, in Dusted Mauve, £39. Matching sets are available.
The key item in anyone's active wardrobe, is the perfect legging, and I have the answer! Look no further than the Lululemon, Align High-Rise Pant, £88. They may be on the expensive side but a good legging is a great investment piece. There's no sagging, no shine and most importantly, they are not see-through! #horrifiedemoji #fullblackout
I love the idea of a cute matching sports bra and legging set, but it just doesn't always work in real life. Nobody wants to feel self-conscious whilst exercising. Wondering whether or not you are showing something you're just ready to share, should be the least of your worries, and Sweaty Betty have this great cotton throw- on, Move Split Back Yoga Vest Top in Navy Blue, £55. Great for layering, it has a tie- back waist for nipping in all the right places. Pair with varying blue hues.
Everyone has different hang-ups. Whether it's your tummy, legs or arms, activewear can really accentuate these areas, so it's important to find a style to flatter, rather than draw attention to these troublesome areas. Arms in particular can be an issue, and M&S have just the answer with this Goodmove Long Sleeve Yoga Crop Top in Black, £17.50.
And to round up this wellnesswear love-in, you can now find the perfect yoga mat on the high street, thanks to H&M – Yoga Mat in Light Blue/Flowers, £29.99. This aesthetically pleasing light blue shade will also add a much-needed extra level of calm to your session.
You've got this! x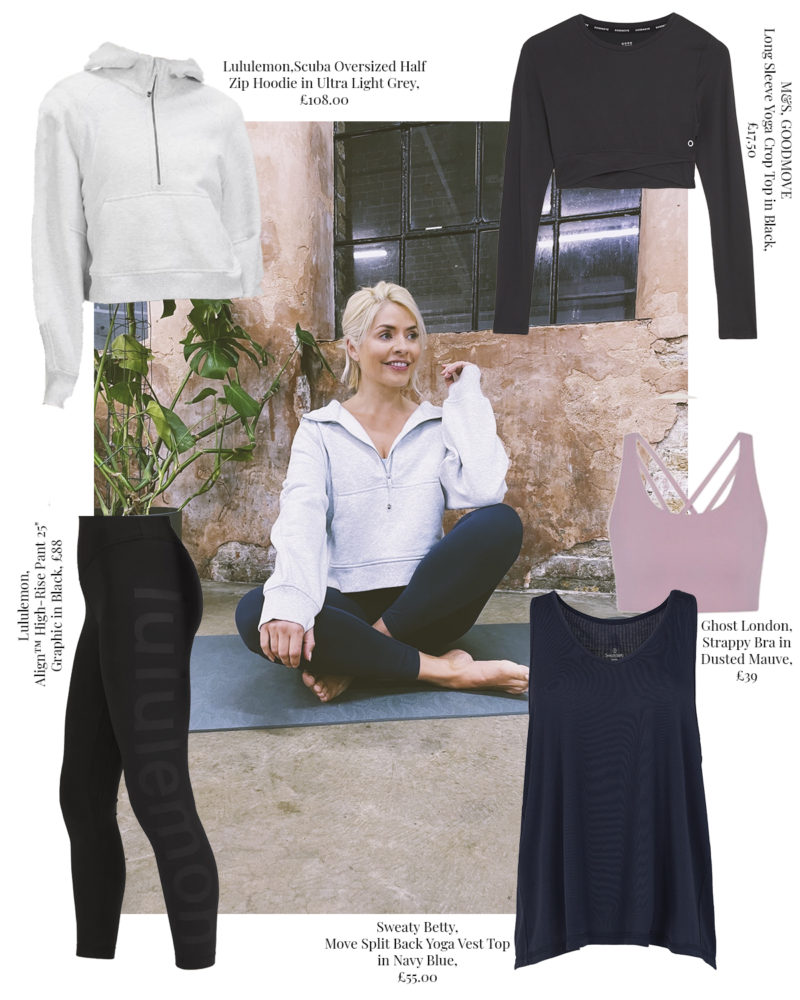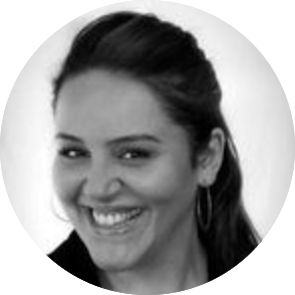 Ciler Peksah
Hair Stylist and Consultant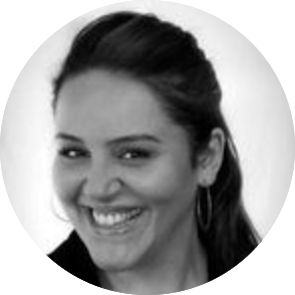 Ciler Peksah
Hair Stylist and Consultant
CILER – Top of the Chops…
January seems to be the time to hit the reset button and make every effort to kickstart some good habits – and how you look after your hair can be part of that mindset. With so much focus on hair styling, we sometimes forget that behind every good hair day, is a really good hair cut! There just may be some truth to the old adage that relationships with hairdressers tend to last longer than the average marriage! So, this month I wanted to focus how regularly you should be getting a trim, depending on the style and length of your hair – and some tips for how to extend time between cuts!
Short Hair…
Let's face it…no matter what your gender, short hair is always a high maintenance hairdo! In my experience, I would say a cut every 6-8 weeks is needed to keep the ends sharp and the shape perfect. I've been with Holly through a multitude of hair styles and lengths over the years, and right now, she definitely falls into the short hair category. To keep her style on point, we tend not to leave it more than 6 weeks between chops. A good styling tip for short hair, which can sometimes fall a bit flat as the day goes on, is to use a texture spray like Moroccanoil Dry Texture Spray, £17.45 or Pantene Waterless Perfectly Undone Texturizing Sugar Hair Spray £9.99, to give the hair a texturized, long-lasting hold and volume.
Curly Hair…
If you have a stylist that cuts and knows curly hair very well, you shouldn't need as many visits to maintain a style. How often you trim curly hair will depend on how quickly your hair grows, personal preference for length and of course, the health of the hair. To extend time between cuts, it's so important to keep your curls moisturised. A great tip to refresh frizzy bed head, is to mix approximately 1part hair conditioner with 4 parts water into an empty spray bottle (adjust dilution depending on the thickness of the hair) and spray to revive your style on a non-wash morning!
To maintain a bouncy curly hair style, always use a moisturising styling product. I love Cantu Coconut Curling Cream, £7.99, which you run through damp hair and either allow to air-dry or diffuse for glossy, defined curls.
If you really want to keep your curls rich and healthy, add a silk hair cap or bonnet to your bedtime routine. They really help to keep your hair silky by keeping moisture in and reducing the frizz caused by friction as you sleep. Try the SILKUP Luna Hair Wrap, £35, or the Jasmine Silk Pure Silk Sleep Cap, £9.
Long Hair…
If you have long hair, you can get away with not having it cut so often, but be guided by your hairdresser as everyone's hair grows at a different rate. I would say a maintenance cut at least every three months is advisable – but you might need one more often if your hair grows quickly and loses shape, or the ends need trimming to keep it looking healthy. I've talked about the importance of hair treatments and masks for hair health, which will increase time between cuts, but if you can't get in with your stylist, there are so many great products on the market, to suit all price ranges to help with gravity-defying root lift and general movement and shine so that you still look and feel great. I love Amika Brooklyn Bombshell Blowout Volume Spray, £20, and John Frieda Volume Lift Fine to Full Blow Out Styling Spray £6.99.
And finally, whilst we're on the subject of long hair – whether it's curly or straight, if you have a lot of it, I have a little tip to help reduce how long the whole wash-day process takes. I love an Aquis Rapid Hair Waffle Wrap, £35. This awesome fabric minimizes hair damage when hair is wet and at its weakest by drying the hair gently and absorbing water quickly.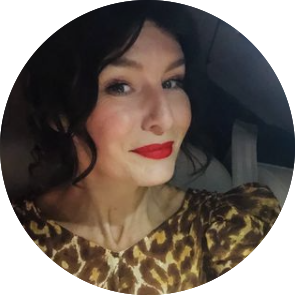 Patsy O'Neill
Makeup Artist and Beauty Consultant
@patsyoneillmakeup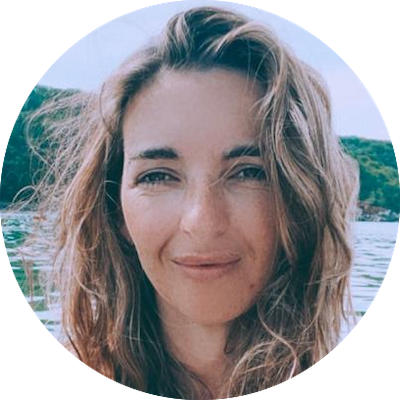 Danielle Whiteman
Stylist
@danniiwhiteman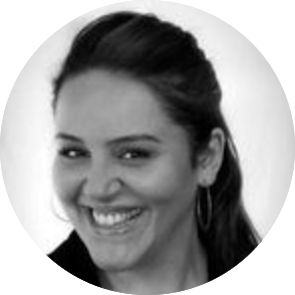 Ciler Peksah
Hair Stylist and Consultant
@cilerpeksah_hairstylist