Each month, WYLDE MOON will be shining a light on women doing inspirational work in their field.
Think of any of your favourite songs from the world's most famous artists and there's a very high chance that Kim Frankiewicz has had something to do with getting that music into your ears. This inspirational woman is truly unstoppable. She's had a full and fascinating career in the music industry for the last 40 years and is showing absolutely no signs of slowing down anytime soon. From running record label, rooArt Records in Australia, before moving to publishing companies; MMA Music in Australia, MCA Music in New York (which went on to become Universal Music), Universal Music New York and London, and Imagem Music in London which was then purchased by Concord Music, there's nothing Kim doesn't know about the music business! We were honoured to sit down with her to discuss the highs and lows of her career; having the guts to make moves at work; what it's really like to work in a male-dominated industry and the power of having a solid network of strong women.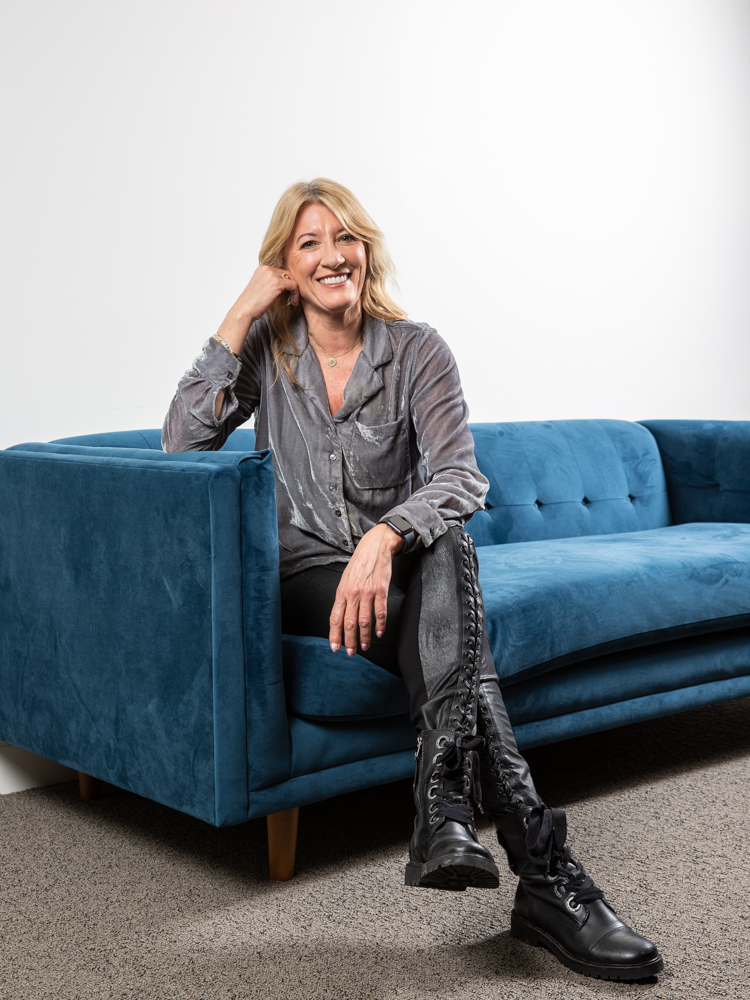 On the piece of advice she'd give her younger self.
"Be brave and follow your dreams."
 
On her accidental start in the music industry.
"When I left school at 17, my first job was a secretarial-type position. When one of the ladies I worked with told me that her music promoter, ex-husband was looking for a secretary in Newcastle, Australia (about 2 hours north of Sydney) I went for the job – because I wanted to be able to go and see bands for free! I got it, and that's what got my foot in the door of the industry. I worked there for about 3 years and at that time, it was just me and a man named Ian Beasley. From day one, I was thrown right into the deep end, talking to all of the big agents in Sydney who would let me know which bands were coming through Newcastle and whether they wanted to do a gig. Ian and I would work with the clubs and pubs that we represented, negotiate a rate, and confirm the band to play."
"Be brave and follow your dreams."
 
On helping discover one of the world's biggest bands.
"During the time that I worked for Ian, I got to know all of the local agents really well. There was this one band – INXS – who I really loved and so I gave them a residency at one of the clubs we looked after. For a couple of months, they came up once a week to perform so I got to know them and their management really well. Around the same time, I was looking to grow my career and I knew that the only way to do that was to move to Sydney, so I mentioned it to one of the agents I knew. He offered me a job instantly! But then, INXS' manager, Chris Murphy, caught wind of it, and he asked me to come and work for him. He played me what was going to be the band's next single – which happened to be Original Sin – and I decided that I had to go and work for him. The band wanted me to manage them with Chris, so I did. It was just me, Chris, the tour manager, and his wife who did our book-keeping.  Having gone from playing in tiny pubs in Newcastle, Australia, in front of a few hundred people, INXS went on to become one of the biggest bands in the world."
 
On diving in head first.
"I still look back at that point in my life and think about how blindly I just went with the flow. I was only 20 when I started working for INXS and now I think about how brave that was. I have no idea where I got that confidence from but I just had it – and I went with it."
 
On the best piece of advice that she received.
"I ended up working with Chris for 10 years, and the first 4 years were purely spent looking after INXS because there was a lot going on with their growth. I told Chris that I wanted my own band, so we went and found Models and took on their management. I was 24 at the time and flew to America to meet with all of the labels to get Models signed. I ended up getting them a record deal with David Geffen – a real industry legend – who owned Geffen records. We worked with them for many years until Chris, who was a very clever entrepreneur, felt that in management, you really didn't own any assets. Publishing was what you needed to do to own assets, and so he set up a publishing arm of the business. One night, he took me to dinner and asked me to go and run the publishing company and come out of the management side. I didn't want to – I knew nothing about that side of things and it sounded so boring, but that night he gave me the best piece of advice I've ever had. He said when I was in my 50s, I wouldn't still want to be touring, doing management, being contactable 24 hours a day and working weekends. He really wanted me to think about it and I'm so glad I did, because here I am today, still doing publishing."
"I have no idea where I got that confidence from but I just had it – and I went with it."
 On working for some of the biggest companies in the world.

"When I was in my 30s, Chris was starting to wind down his part in the management side of the company and wanted me to run the record company as well as the publishing company. We wanted to focus on expanding the label into America, so I moved to New York for a year. I went back to Australia after it was up and running and this time, it was my turn to give Chris some advice. I told him that he should start to think about selling the record and publishing companies because at this point, he wasn't really involved anymore and I just couldn't do it alone. He did, and he managed to sell just before the internet really took off, but obviously him selling it meant that I didn't have a job anymore! From then to now, I've set up my own company called Frankie Goes to Hollywood, where I represented people making films and licensing the music for them. I've worked in London and New York in publishing, as VP of International, for companies such as MCA Music, Universal Music (where I was for 14 years), Imagem where I was Managing Director in the UK, and now Concord Music where I am EVP of Worldwide A+R."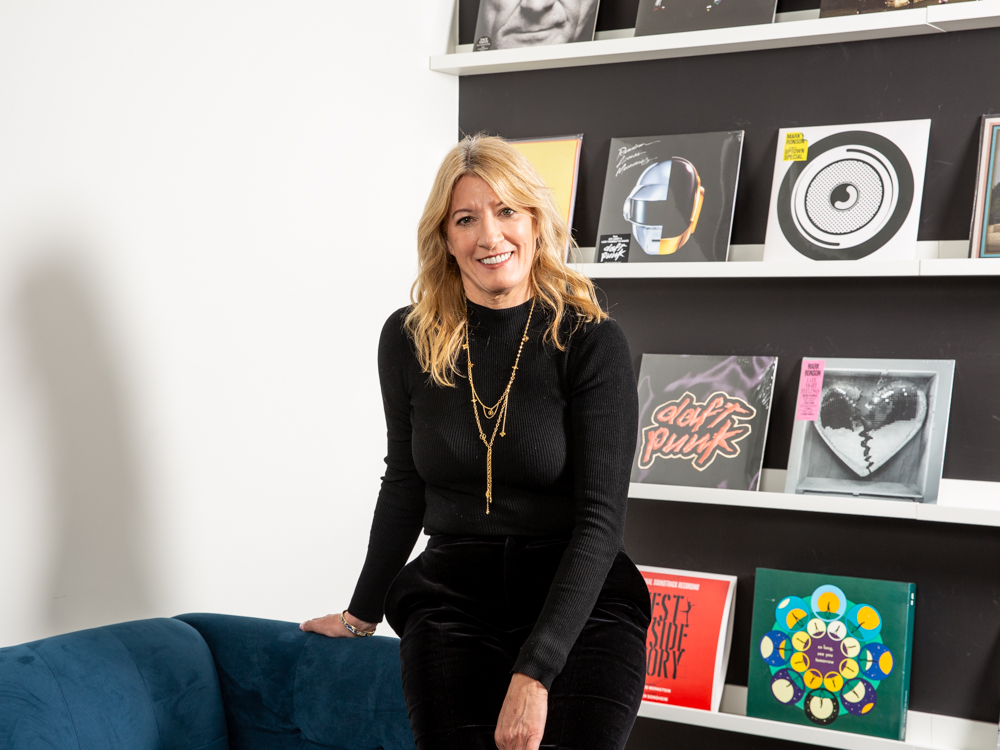 On the process of re-signing Daft Punk.
"When I got to Imagem, one of the first things that I realised was that Daft Punk's contract was about to run out. I called their manager, who told me they were making new music so I flew to LA to meet with them. They were writing Random Access Memories which had Get Lucky on it. I knew then that I had to do everything to re-sign them, so I sat with them for hours and hours and convinced them to take the contract and they did. We got that deal done."
 
On the shift that the music industry has seen since the introduction of online streaming.
"I've been in the music industry for 40 years and I think the reason I'm still here is because it's shifting and changing all the time. Yes, when the internet started taking over the industry did go into a recession for over 15 years but with the invention of Spotify, Apple Music and even TikTok there's another stream of income for the artist. Record companies negotiated a good deal with the streaming companies early on, so the artists do get the majority of the money from these services. There's also so much more music out there these days – you really can release something on your own without a record deal."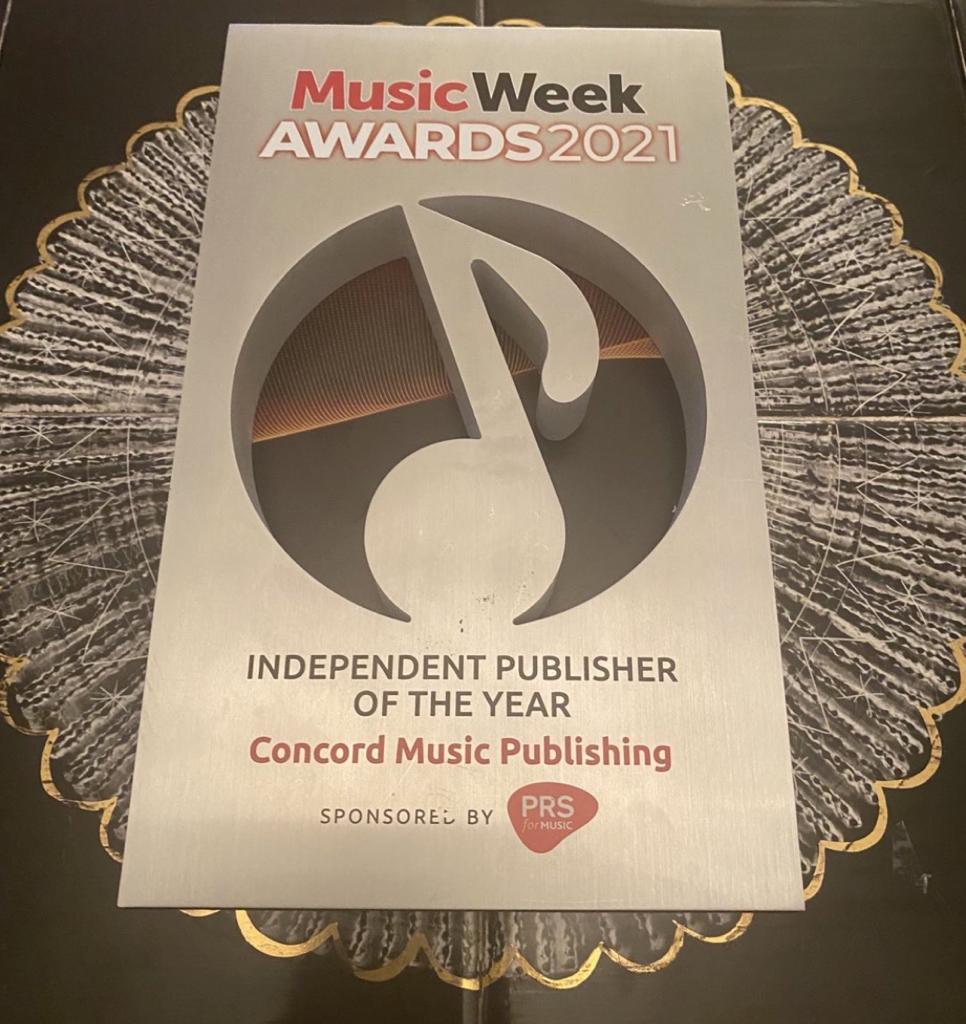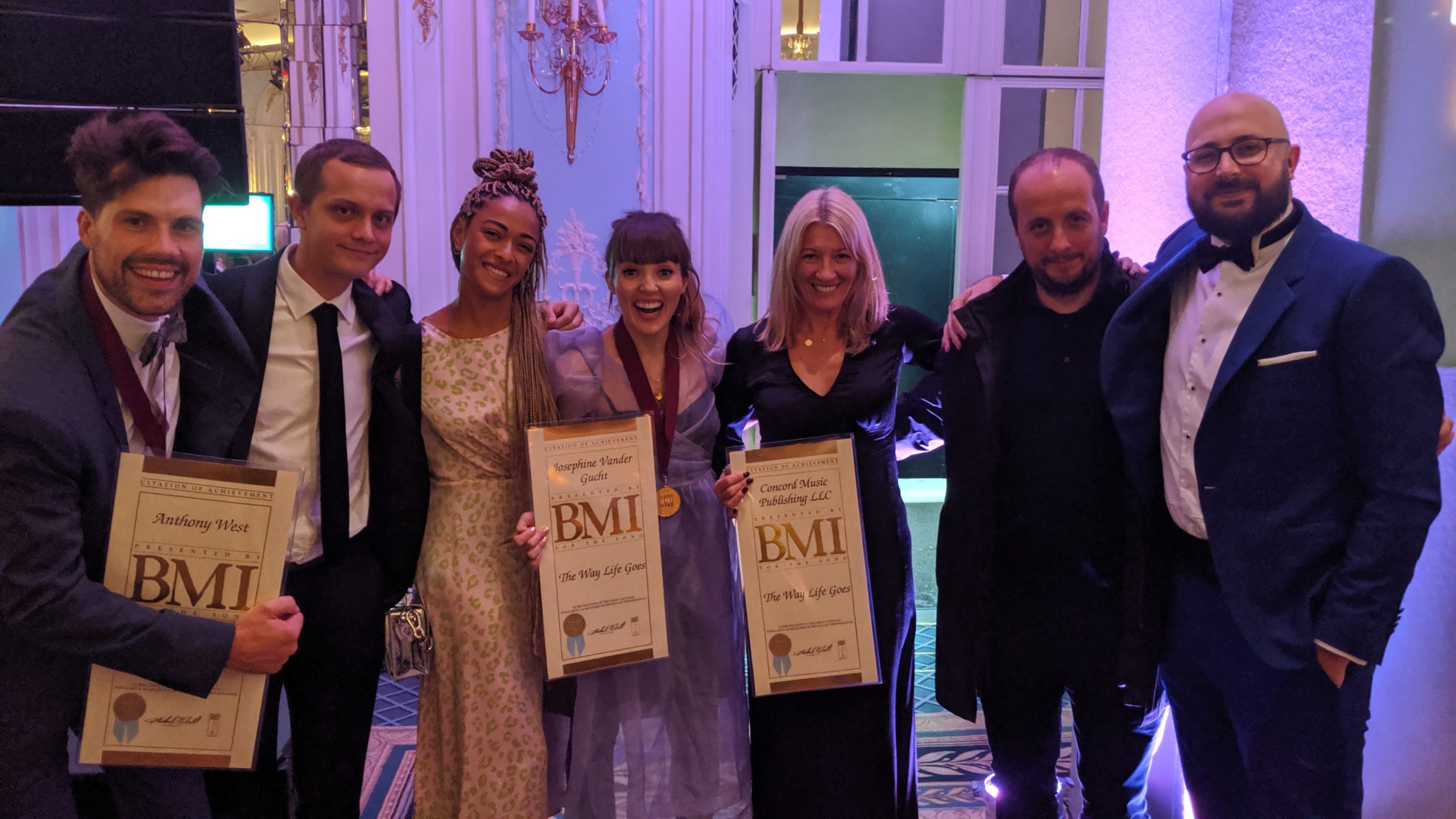 On the moment she won Independent Publisher of The Year at the Music Week Awards 2021.

"I nearly burst into tears when we won that award because to get to this stage has been 9 years of blood, sweat and tears at Concord. I have worked so hard to build up the profile of the company, and to finally get that acknowledgement was exactly what I've been striving for."
"I've been in the music industry for 40 years and I think the reason I'm still here is because it's shifting and changing all the time."
 
On managing her busy work schedule.
"I believe that you can only do what you can do. I still sit down and make a list and prioritise that list. I break my days down, so from the morning until 3pm I work with my contacts in the UK and Germany and then from 3pm, I'm working with our 4 offices in America. I'm incredibly strict about when we finish work, and because of the time difference the latest will be 8pm. I make sure no one calls me after that and that we don't communicate on the weekend or anything like that. It's so important to give your brain a rest. I get worried about how much time my younger team members spend connected to their phones and emails. People think they are going to get brownie points by sending emails at 11pm but I do not agree. You have to rest, to clear your head, so that you can start fresh in the morning. You have to be strict."
"My advice is to find your tribe; find like-minded people because they are the ones that you're going to grow with and learn from."
 
On her words of wisdom to other females in the industry.
"I vividly remember that when I started out in Australia, there was literally one single other successful female in the industry. Music is a very male-focussed industry but I've been lucky that I've been surrounded by men who have been very protective of me and who have looked after me, especially people like Chris. I've made a conscious effort with my team to have a solid male/female split and I often get comments on how refreshing it is to have that split in meetings. My advice is to find your tribe; find like-minded people because they are the ones that you're going to grow with and learn from. You have to be strong-minded and believe in yourself, have confidence in yourself, take risks and own them."
Thank you, Kim, for sharing your story with us.