Meet makeup artist Patsy O'Neill, hairstylist Ciler Peksah and stylist Danielle Whiteman.
Each month, our WYLDE Style trio will be taking you through the products, techniques and recommendations that they usually reserve just for Holly.
Sparkle and shine your way through December, with a little help from Holly's Christmas Glitter Kittens!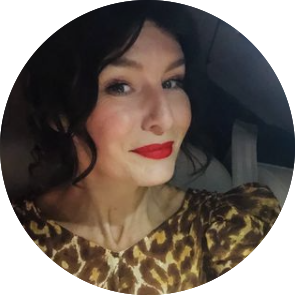 Patsy O'Neill
Makeup Artist and Beauty Consultant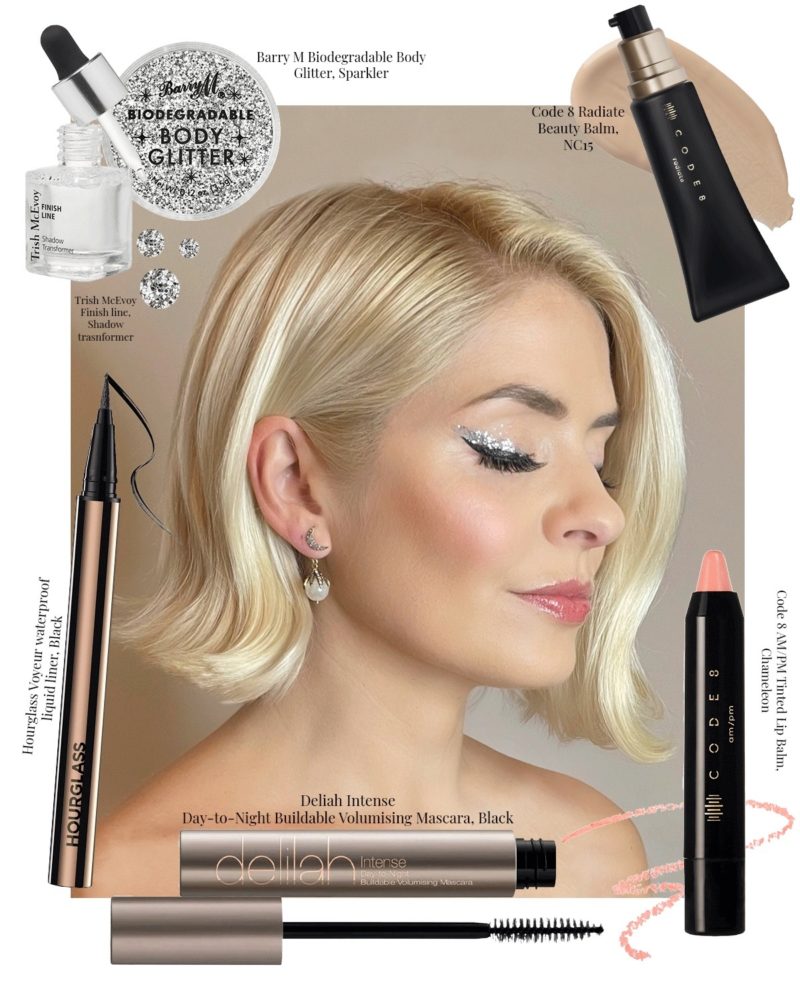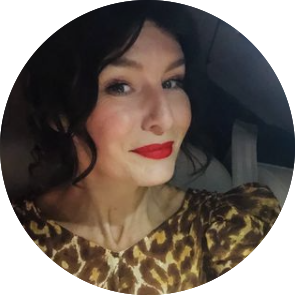 Patsy O'Neill
Makeup Artist and Beauty Consultant
PATSY…for whom December is less immaculate conception and more immaculate glitter application!
It's just not a Christmas or New Year celebration without some sparkle in the mix! I chose to keep my glitter application very subtle for this festive party make up look, so it can be easily achieved, pre-celebrations, at home.
After preparing the skin and using one of my favourite primers, the Suqqu Treatment Serum Primer, I used this Code 8 Radiate Beauty Balm as my main skin coverage in shade NC15 for Holly. This BB cream provides light coverage with a glow, so you can still see the skin beneath. It blends in very easily, with a velvety touch, and contains Pectin, Argan Seed Oil and a SPF15 sunscreen, which all help protect against environmental and sun damage.
For Holly's brows, I used the new BBB London Ultra Slim Brow Definer 2.0 in Chai to fill in any little gaps. The small nib allows you to use tiny strokes that can mimic an eyebrow hair, creating a naturally full brow. Then to finish, I fixed them in place with this brow gel sealer wonder product from Anastasia Beverly Hills called Brow Freeze. It comes in a little pot, so I'd advise using an old mascara wand (washed clean, prior to recycling) to dip into the pot, so that you can brush the sealer evenly through the brows. You don't need much, and this really makes sure they don't budge!
For Holly's eyes, I started with Trish McEvoy's Eye Brightener Pencil on the brow bone, to make the eye area look cleaner and more defined. And here's a little tip for you; this is also a great product to wash over the eyelid before applying a liquid line, as it makes the line appear stronger!
And so, to the messy business of Glitter! I always treat the face as my canvas, so I absolutely love the control I get with a brush and a pot, but I have to say, glitter eyeliners are much easier for direct self-application and far less messy! My glitter eyeliner recommendations are; Urban Decay's Glitter Eyeliner in Heavy Metal and Kiko's Glitter Eyeliner in 02 Silver.
For Holly's look, I mixed two products on the back of my hand: Barry M in Sparkler from their Biodegradable Body Glitter range for colour, and Trish McEvoy's Finish Line Liquid Shadow Transformer as a sealant. I used a liner brush to apply a thick line, and then exaggerated it out to a sparkly wing.
Mascara-wise, I'm loving this Intense mascara by British brand, Delilah, which is just a dream to use. This day-to-night mascara layers up beautifully and has a small precision wand for more detailed application.
In order to create the perfect wing for Holly, I needed an ultra-black, liquid liner with a sharp point, so I chose my favourite Hourglass Voyeur Waterproof Liquid Liner. With the added bonus of being waterproof, this eyeliner is completely worth the spend.
And now, let's talk lips! I wanted Holly's lips to look slightly wet and glossy, but with a flash of pink. I used this Code 8 AM/PM Tinted Lip Balm pencil in Chameleon. This nourishing balm contains natural soft clay minerals and cotton butter for a silky application, not to mention a film-forming polymer for high-shine and long-lasting coverage. It's super easy to apply on the go and gave Holly the fresh, clean look I wanted to achieve. What's not to love?!
And to finish, I applied Proshine Solid Body Oil by CDM on Holly's arms, shoulders and décolletage to nourish and bring a satin glow. This product also happens to smell divine, which neither Holly, nor I, can ever resist!
Christmas wish lists at the ready people…Dear Santa…x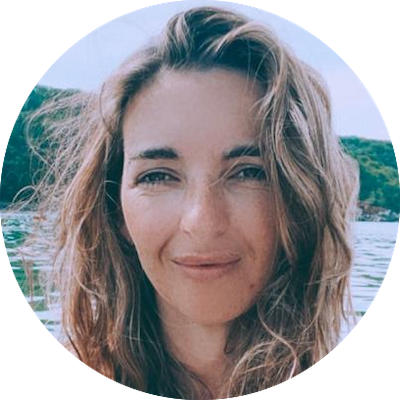 Danielle Whiteman
Stylist
DANIELLE – A Tale of a Billion Sequins…
With the festive party season upon us, it's the one time of the year when we can go all out in velvet, sequins and embellishments, and Holly's festive wardrobe is no exception. Bursting with sparkles, it is a great opportunity to have some real fun with fashion.
A sequin midi skirt has become something of a staple in Holly's festive wardrobe and she's often seen sporting an array of colours on This Morning. Not only are they super flattering, but an easy way to add that hint of festive bling. They are also the perfect item to take a look, seamlessly, from day to night. Pair with a similar tone fine knit and a pointed heel, and Zara have the perfect black teardrop Sequinned Midi Skirt for a punchy, yet understated, bit of sparkle.
If you're looking to embrace the sparkle, Coast have that covered with this Sequin Puff Sleeve Open Back Midi Dress. A fully sequined dress may seem like a daunting prospect but 'tis most definitley the season to embrace it, especially after last year's cancelled Christmas. Coast's addition of a puff sleeve brings the dress into 2021, and I just love it!
Party hosiery has also seen a glow-up this season, with colour, branding and my favourite sparkles, making it an exciting, yet bank-balance friendly update to your favourite LBD. Usually this adorned hosiery can be a bit on the pricey side, but Zara have that covered with these Shimmery Fishnet Tights! Pair with a platform and your favourite LBD for evening, or for a more casual look, a fine knit, A-line mini and flat loafer, for just that hint of Christmas twinkle.
The Little Black Velvet Dress (or LBVD) is a timeless classic to add to your wardrobe and something that will never go out of style. For me, the simpler the style the better, as accessories can really change a look, so a good shape is key. I love this And Other Stories' velvet, A-Line, Puff Sleeve Mini Dress. It's a great classic cut with a high neck and a nipped in waist that will flatter any figure. Pair with a 30 Denier black tight and ankle boot for daytime, or a platform in the evening.
Something else we like to incorporate into Holly's wardrobe is 'rental fashion', especially when it comes to party season. Rather than purchasing an outfit you may only want to wear once and never again, rental fashion allows you to wear that stand out dress guilt-free, whether it be designer (at a fraction of the price) or high street. Not only is it purse-friendly but also environmentally-friendly. Holly has recently donated the perfect party dress by Needle and Thread, previously worn on This Morning, to Hurr with all proceeds going direct to Oxfam.
Why not join Holly and try the rental scene this Christmas?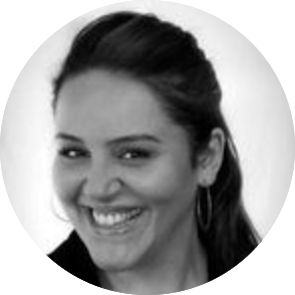 Ciler Peksah
Hair Stylist and Consultant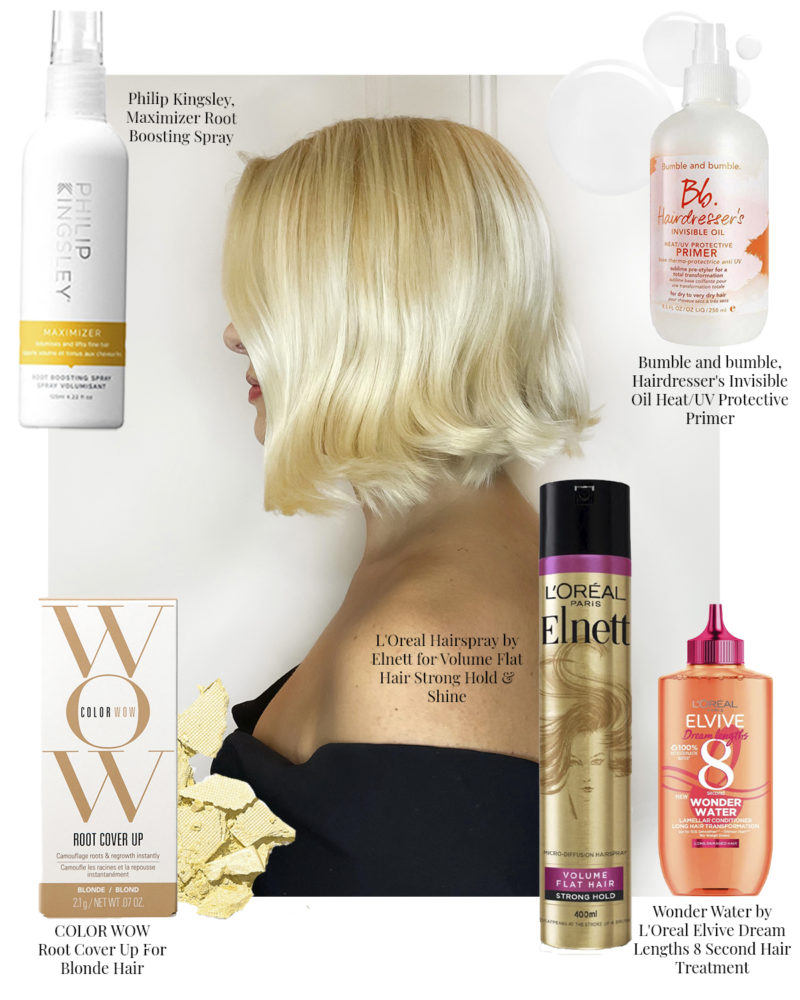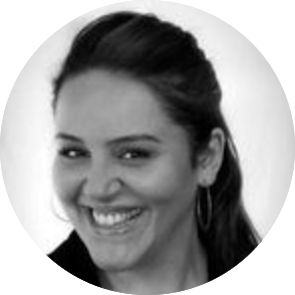 Ciler Peksah
Hair Stylist and Consultant
CILER on Holly's new short flick do to kickstart the festive season!
Let the glamour commence! And boy, are we all ready for it after last year's December wash out!
I gave Holly a slightly shorter chop for the ITV Palooza and we're all loving it! Getting a style like this to hold for an entire evening in front of the cameras, whilst keeping plenty of movement, may sound like a contradiction in terms, but it's totally doable thanks to all the magical advances in hair product technology.
If we start dissecting this look from the hair wash stage, Holly knows how important it is to give your hair a conditioning treatment as often as you can. Whereas deep conditioning treatments are used once a week, I'm currently loving using this L'Oreal Elvive Dream Lengths Wonder Water Hair Treatment 2/3 times a week, in between shampooing and your normal conditioner.
Whatever style you're going for, you need a really effective root-volumizing spray to give all over movement and body. This Philip Kingsley Maximiser Root Boosting Spray works wonders when sprayed directly onto the root. I like to follow that up with a serious heat protector spray before blow drying. Bumble and bumble's Hairdresser's Invisible Oil Heat/UV Protective Primer is pricey, but worth it for the protection it provides.
For Holly's style, the next stage is to blow dry the hair until it is bone dry, and then use tongs (I find the T3 Curl ID Smart Curling Iron works really well for this style) to create large waves, all in the same direction.
Next, I take a large tooth comb, like the WetBrush Detangling Comb, to brush out the wave and set in one direction. Then I take the curling iron again, to clip the ends of the hair and create a flick. Leave the hair to cool before shaking the hair out slightly, using your fingertips. In order to create a little volume and style longevity, you could add a texture spray or powder, like got2b Powder'ful Volumising Styling Powder by Schwarzkopf to the roots – or you could even put it through the length and ends to hold the volume. If necessary, now's the time to add little root cover up, such as Colour Wow Root Cover Up, if your roots need it.
And fix the whole style with a finishing spray 'with movement' such as L'Oreal Elnett Volume Flat Hair Strong Hold & Shine.
Et voila! You are Christmas Red Carpet ready!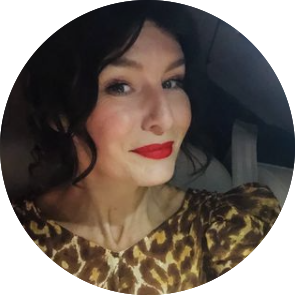 Patsy O'Neill
Makeup Artist and Beauty Consultant
@patsyoneillmakeup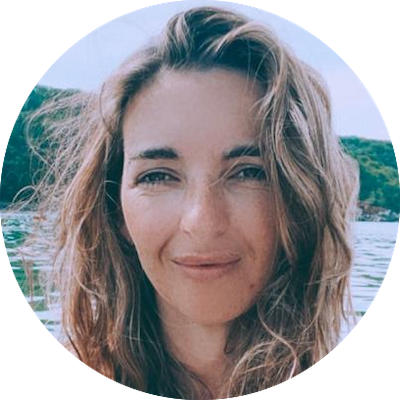 Danielle Whiteman
Stylist
@danniiwhiteman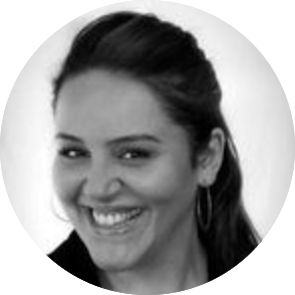 Ciler Peksah
Hair Stylist and Consultant
@cilerpeksah_hairstylist