Creamy Smoked Trout, Pea and Mint Spaghetti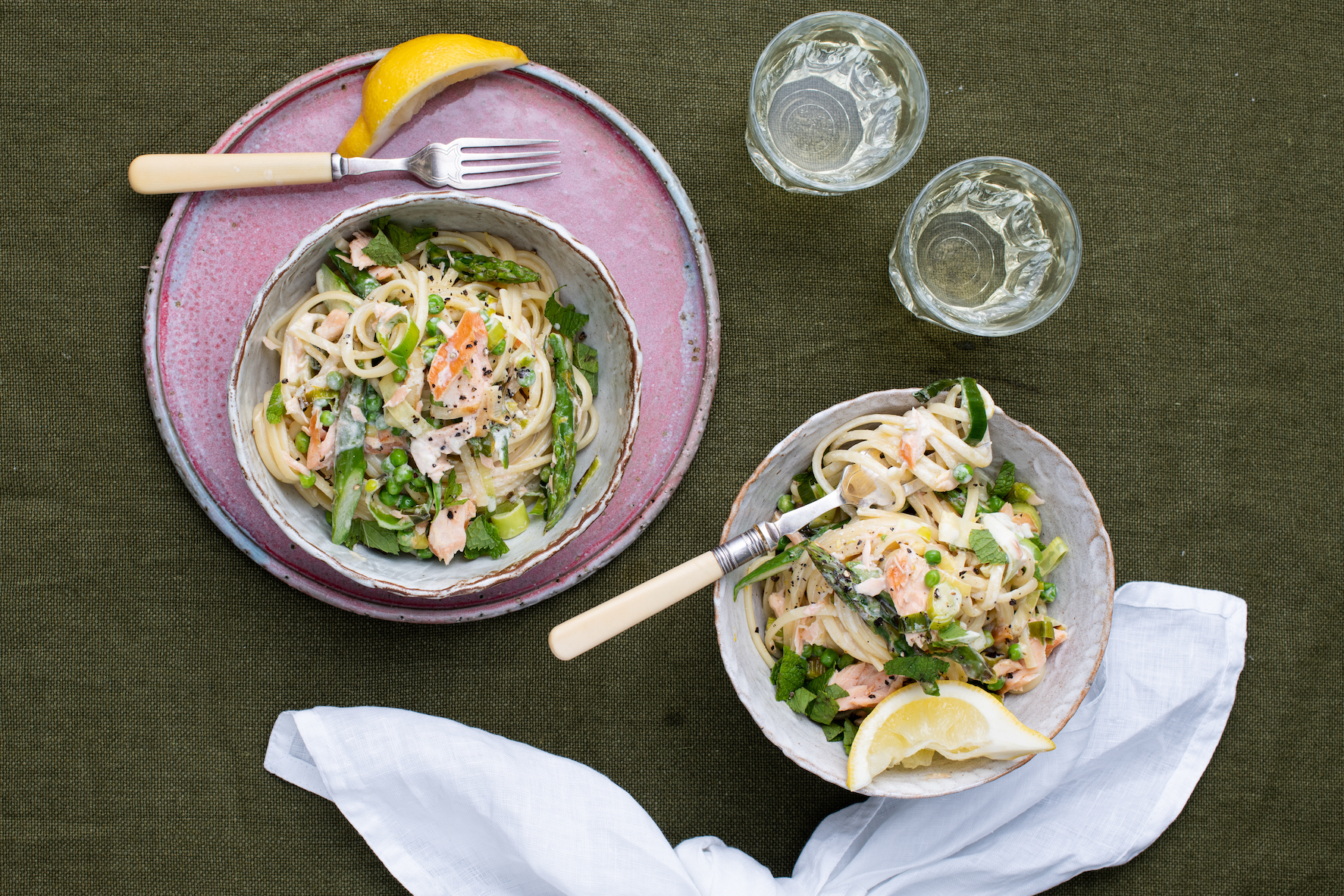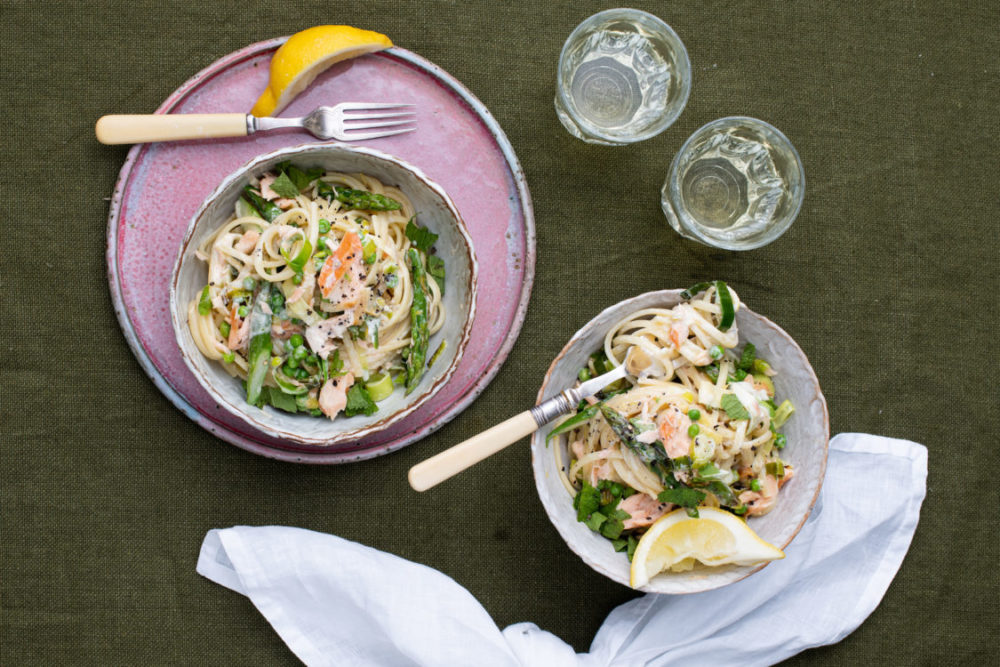 Ingredients
1 tablespoon olive oil
1 leek, trimmed, washed, thinly sliced
12 asparagus spears, woody ends trimmed, cut into 5cm lengths
120g frozen peas
120ml double cream
1 lemon, zest and juice
175g hot smoked trout, skin removed, flaked
500g spaghetti
1 tablespoon fresh mint leaves
Sea salt and freshly ground black pepper
Ingredients
1 tablespoon olive oil
1 leek, trimmed, washed, thinly sliced
12 asparagus spears, woody ends trimmed, cut into 5cm lengths
120g frozen peas
120ml double cream
1 lemon, zest and juice
175g hot smoked trout, skin removed, flaked
500g spaghetti
1 tablespoon fresh mint leaves
Sea salt and freshly ground black pepper
Method
1. Heat the oil in a frying pan over low heat. Stir in the leeks and cook, stirring for 5 minutes or until soft. Next add the asparagus and peas, and cook, stirring, for 3 minutes. Pour in the cream, flaked smoked trout, lemon juice and zest. Stir and cook for 2 minutes. Season Sea salt and freshly ground black pepper
2. Meanwhile, cook the spaghetti in a large saucepan of boiling salted water. Once the pasta is cooked, drain and set side, keeping back a few tablespoons of the pasta cooking water, which you can use to stop the pasta from sticking together.
3. Add the pasta, reserved cooking liquid and mint to the smoked trout mixture and stir until well combined.
Courtesy of Clodagh McKenna – @clodagh_mckenna.