Every month, Holly's trusted glam team share the secrets they usually reserve just for her.
This April our WYLDE Style Trio find nourishment through products with hidden benefits for body, mind and soul.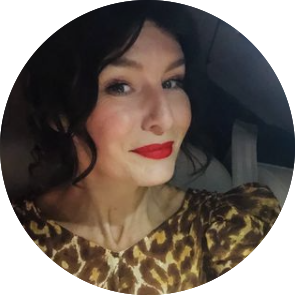 Patsy O'Neill
Makeup Artist and Beauty Consultant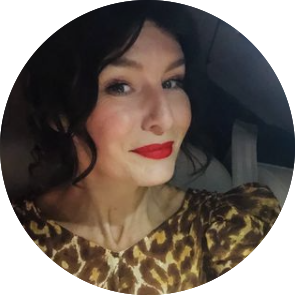 Patsy O'Neill
Makeup Artist and Beauty Consultant
Patsy shares some pure product gems, that do so much more than just their day job!
In a dream world, we'd all wish for the products we buy to give us that little bit of extra love and nourishment under the guise of makeup! Happily, I'm here to tell you that there are some great ones on the market. Many brands and products are cleaning up their act by adding ingredients that help nourish our skin long term, so I wanted to suggest a few I have tried and tested, that all work a bit harder to serve us with the nourishment and extra magic we all crave from our makeup bag.
Vita Liberata, Body Blur Instant HD Skin Finish Latte, £29.95, is make up for the body. A little on the pricey side, but it blurs imperfections and leaves skin looking flawless, with a soft glow. If you want to temporarily blur veins and scars, Body Blur is your friend. Also, if fake tan is too much of a faff for you, this product is the perfect solution, as it can be washed off at any time. Body Blur also has the added benefits of Vitamin E, which is a powerful Antioxidant to support natural Collagen production, and Shea Butter, which is antimicrobial, promoting a healthy skin barrier and protecting against harmful UV rays. Different shades can be easily mixed together to create your perfect match. Be sure to wash your hands thoroughly after applying.
A slightly pricey option, but one that's packed with added benefits, this Votary, Tinted Lip Gloss, £40, is a beautiful product. Enriched with 12 natural plant oils such as Passionflower, Jojoba and Baobab to nourish and restore plumpness, this gloss gives your lips a fuller, softer look. The Raspberry Seed Oil is a great source of Vitamin E and A, to give your lips a natural highlighting glow. The vegan, sustainable, red pigment gives a raspberry blush to your lips, and the gloss adds shine with no stickiness. It also contains Natural Squalane which prevents moisture loss, thus hydrating and smoothing fine lines. Squalane is a natural component of skin sebum and a powerful moisturiser!
For a more moderately priced option, nourish and protect your lips with this hybrid serum balm. Ruby Hammer's Lip Serum Balm, £18, gives the perfect combination of colour and care. Ruby has blended Cannabis Sativa Seed Oil, Meadowfoam Seed Oil and Cocoa Butter to smooth and hydrate. With three choices of colour, they are easy to apply on the go and super slim for your bag. 
And for my next trick…Maybelline, Colossal Curl Bounce Mascara, £10.99…a mascara that actually curls your lashes! The Curl n' Bounce brush separates, coats and curls lashes for high volume and your lashes will stay up all day! They say it contains a special magic formula to make them stay up! This product is vegan and has a waterproof sister – even the price point is uplifting!
By Terry is a brand well known for being adept at adding in skincare into their makeup products. By Terry Brightening CC Powder, £48 is a great addition to your summer essentials. This radiance boosting powder is colour correcting, with built-in skincare, that evens out the skin tone and gives warmth to the complexion. With its Optical Glow technology and Rosehip Oil, it helps hydrate and regenerate without drying the skin out, leaving you looking positively glowing.
I was so excited when Weleda launched its Light version of the amazing, life-saving, multi-use product, Skin Food for the face hands and body. Weleda, Skin food Light, £13.50 is a light, quickly-absorbed lotion, combining organic Sunflower Oil with skin-calming extracts of Wild Pansy, Chamomile and Calendula. The light formulation helps support regeneration of the skin's own protective barrier, protecting it from drying out. 
You might think this palette of brightly coloured creams looks more like face-paint than actual makeup, but it's the makeup artist's equivalent of a Swiss Army Knife! The Make Up For Ever, 12 Flash Color Case, £80, does so many things and is a staple in most professional makeup artist kits. This palette of high-pigment shades can be used for myriad jobs; to colour correct skin; to mix with other products for shade customization; or can be used by themselves as blushes, eye shadows, eyeliners, or lipsticks. If you are serious about makeup, it's an investment you won't regret. I've featured the Cinema Palette, but they do a brighter pallet if you're feeling more creative or love a bit of fancy dress/Halloween makeup! The possibilities are endless!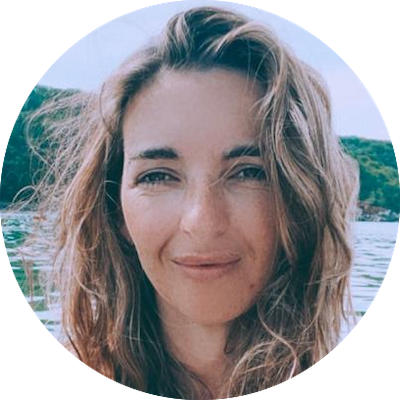 Danielle Whiteman
Stylist
Danielle on building a wardrobe with a conscience…
There's never been a more important time to think about sustainable fashion and the impact our clothes have on the environment. With the issue of climate change being at the forefront of our minds, it makes sense to highlight ways we can make our wardrobes kinder to our planet, and this is something I try to introduce as much as possible when curating Holly's This Morning wardrobe.
Whilst the most sustainable wardrobe is the one we all already own, sometimes we all need is a little refresh, and there are ways and means, whether it's by updating a previously worn dress with new accessories, or even shopping fashion-conscious ranges. More and more fashion labels are ethically conscious of overproduction and using recyclable fabrics and dead stocks of vintage fabrics to steer clear of fast fashion.
Rave Review does a great job of repurposing old fabrics. It's a premium brand, but with a great message (as seen on Holly) and innovatively transforms home textiles into desirable garments – with all pieces being made in Europe.
A key phrase when talking sustainable fashion is 'Buy less, buy better' – meaning investing in key pieces that you will wear again and again; or pieces made from better quality of fabrics and classic cuts which can be worn again and again. The Colourful Standard have a collection of basics made from sustainable fabrics, using environmentally-friendly dye; employing ethical labour practices, recycled packaging and most importantly with zero-waste. I love this Classic Organic Crew in Polar Blue, £50.
The High Street are also championing the sustainable fashion movement with Nobody's Child knocking it out of the park! This brand makes a recurring appearance in Holly's wardrobe, sticking to classic shapes they update every season using pattern and colours. Who can resist this Esme Midi Dress, £49. Throughout 2021, Nobody's Child's mission was to become a more responsible brand and now, 90% of the collection is made from certified sustainable materials. It also partnered with Canopy on the PACK4Good initiative, with FSC certified tags and all packaging made from 100% recycled plastic.
Something you may or may not have seen on the High Street is that many stores have in-store initiatives to help with recycling old clothing. & Other Stories is one brand which not only stocks sustainable fashion, but also has a great initiative where you can fill a bag with pre-loved garments and textiles, bring in and receive a 10% voucher to spend in-store. What a great way to gain a reward whilst doing something great for the planet! & Other Stories have a great organic denim range, cut similar to a vintage Levi mid-rise straight-leg jean, in a good heavy denim textile. I love this Favourite Cut, Organic Cotton, Mid Blue Jean, £75.
With wedding season approaching, put an end to splurging on that outfit you're invariably only going to wear once, and rent one! Repeat this for every event in your summer social calendar, and the savings will soon start to mount up! Rental fashion is becoming the go to for all your occasion needs. They not only supply the frock, but you can also rent the heels and bag to match, for a fraction of the purchase price. One place I often frequent for both Holly and myself is hurr.com, with a collection of not only designer, but also High Street items. It's a great way to have some fun with your wardrobe that's kind to your wallet and the environment!
Happy renting!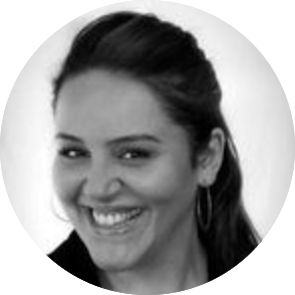 Ciler Peksah
Hair Stylist and Consultant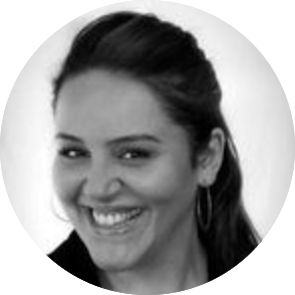 Ciler Peksah
Hair Stylist and Consultant
Ciler opens our eyes to the chemical damage of sulphates & parabens in our haircare…
You might have noticed more and more hair products – and indeed many products across the beauty industry – claiming to be 'S&P Free' (Sulfate & Paraben Free) so I thought I'd delve a little further into what this really means for the consumer. Parabens are essentially beauty product preservatives, but they are also Xenoestrogens which means they can have similar composition to human hormones and can upset balance causing all sorts of issues. And whilst Sulphates are a 'detergent', and extremely effective at removing dirt and oils – they're what produce the satisfying cleansing lather – in a way, they do too good a job, stripping away the natural moisture that keep your locks soft and shiny. So, in actual fact, for all the good a product claims to do, in terms of moisturising and adding health and shine, hair products that contain these chemicals are counter-productive. Most of us wouldn't knowingly use any chemicals on our children, so why are we not more aware – and wary – of the existence of these 'ingredients in the products we use on ourselves.
So that's the chemistry lesson out the way, now on to the benefits of using S&P Free products. Sulphate-free shampoos are especially beneficial for dry and coloured hair. As I said Sulphates can strip out natural moisture and given that colouring hair can be drying and environmental effects on hair dryness and frizz, we need as much help as we can get from the products we use.
Faith in Nature, Grapefruit & Orange Shampoo, £6.50, is of 99% natural origin, with no SLS or parabens, and made using the highest quality, naturally derived, cruelty-free ingredients, with 100% natural fragrance. This shampoo blends Grapefruit and organic Orange essential oils which are known for their cleansing qualities and invigorating aromas.
I love vegan brand, Sukin, Hydrating Shampoo, £9.95. It's Paraben free, non-GMO and cruelty free and is infused with moisturising Shea Butter and Coconut Extract to help nourish and condition the scalp and dry, damaged hair. Added Olive Oil helps to strengthen hair, reduce frizz and add shine, with a delicious fragrance of Coconut and Lime to invigorate the senses.
Dr Organic, Manuka Honey Shampoo, £6.49 is a restoring and protecting shampoo formulated with Organic Manuka Honey and Aloe Vera. This rich moisturising formula penetrates deep into the hair's fibres to restore flexibility, repairing, soothing and nourishing roots. S&P Free, it adds a healthy lustre to the hair, leaving it feeling silky soft, regenerated and totally manageable. 
Noughty, Tough Cookie Shampoo, £6.99 uses plant power to gently cleanse whilst strengthening brittle, weakened hair, to reduce breakage and extend survival. This strengthening, 97% natural shampoo is packed with a power trio of anti-oxidant rich Bilberry, Sea Buckthorn, and Cloudberry, plus anti-pollution technology to protect against urban aggressors.
Aveeno Daily Moisture & Oat Milk Blend Shampoo, £8.99 is all about maintaining a healthy scalp for the foundation for beautiful hair. Made with Colloidal Oats, known for their skin moisturising properties, and botanical ingredients, it gently cleanses and helps moisturise dry, damaged hair while soothing the scalp. Aveeno haircare is clinically proven to help relieve itchy, dry scalps and reduce flakes without stripping hair of its natural oils, leaving it looking and feeling soft, shiny and healthy.
Color Wow, Travel Colour Security Shampoo, £10.00, refreshes the hair from root to tip. It's a gentle cleansing formula that forms a luxurious lather to eliminate impurities without over-drying. Catering specifically for coloured hair, the lightweight shampoo utilises a Japanese Amino-fortified complex to help prevent breakage and dullness, whilst defending against colour fading to leave locks radiant, vibrant and healthy.
Moroccanoil, Moisture Repair Shampoo, £17.86 repairs damaged hair caused by colour, chemical processing or heat styling. Infused with antioxidant-rich Argan Oil, reconstructive Keratin and fatty acids, this moisturising shampoo mends broken strands and dead ends to restore elasticity, moisture and shine.
Give one a try – you might just find your new best friend!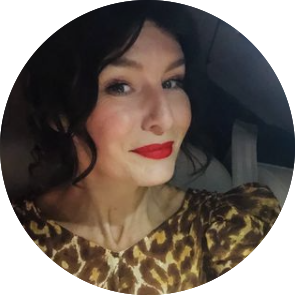 Patsy O'Neill
Makeup Artist and Beauty Consultant
@patsyoneillmakeup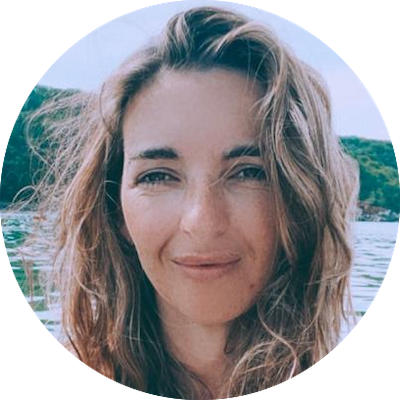 Danielle Whiteman
Stylist
@danniiwhiteman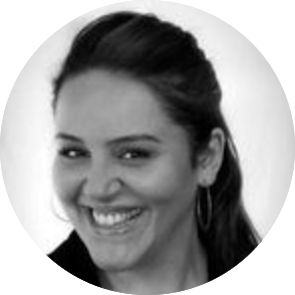 Ciler Peksah
Hair Stylist and Consultant
@cilerpeksah_hairstylist